In iOS 16, you can now edit and unsend messages immediately after sending them, preventing potential embarrassment from sending messages to the wrong recipients or containing misspellings. However, there's an awkward situation where the Edit and Undo Send functions are currently not working. This issue has been confirmed by numerous users. Below are some tips to help resolve the problem of unsend messages not working.
Part 1. Why Can't I Unsend Messages on iPhone
Due to the existing limitations on unsending and editing messages, it is relatively easy to determine the underlying cause of the issue where edit/unsend messages are not functioning properly.
Limitations due to system software: To access these two features, you need to be running iOS 16 or later versions.
Message type restriction: Editing and unsending messages are only possible within iMessage. If you send SMS or MMS messages by mistake, these actions won't be available.
Time constraints: Editing sent messages is allowed for up to 15 minutes, and undoing sent messages is possible within a 2-minute window.
Recipient's influence: If your recipient has iMessage disabled or is using an Android device, you won't be able to edit or unsend messages.
Apple server issues: Occasionally, malfunctions may occur, especially during Apple's maintenance periods, impacting the functionality of these features.
Part 2. How to Fix Edit/Unsend Messages Not Working iOS16/17
Below, you'll find six methods that can resolve the issue of unsend messages not working on iOS 16/17.
Fix 1: Update to iOS 16/17
Fix 2: Check Your Internet Connection
Fix 3: Check Apple System Status
Fix 4: Edit and Unsend within 15 Minutes
Fix 5: Restart iMessages App
Part 3: The Best Way to Fix Unsending Messages on iPhone on iOS 16/17
If you still can't edit or unsend messages on iOS 16/17 after so many methods, it's possible that your iOS 16 system has some bugs. In such cases, Anyrecover can be an effective solution to fix these system errors. Whether it's iPhone getting stuck on downloading messages from iCloud or messages repeat alerts not working, AnyRecover can handle various issues flawlessly. This software is fully compatible with the latest iOS 17 and all models of iPhone, iPad, and iPod.
With AnyRecover standard repair mode, you can resolve system problems without losing any data. The best part is that it doesn't require any technical skills to use, as it boasts a high success rate in fixing any iOS or tvOS error. Additionally, AnyRecover offers a channel to enter and exit recovery mode, and even allows you to downgrade your iOS system to previous versions if needed.
Step 1: Download the software from your computer. Tap on "iPhone Recovery", and then select "Fix system". After that, use an USB cable to connect your iPhone to the computer.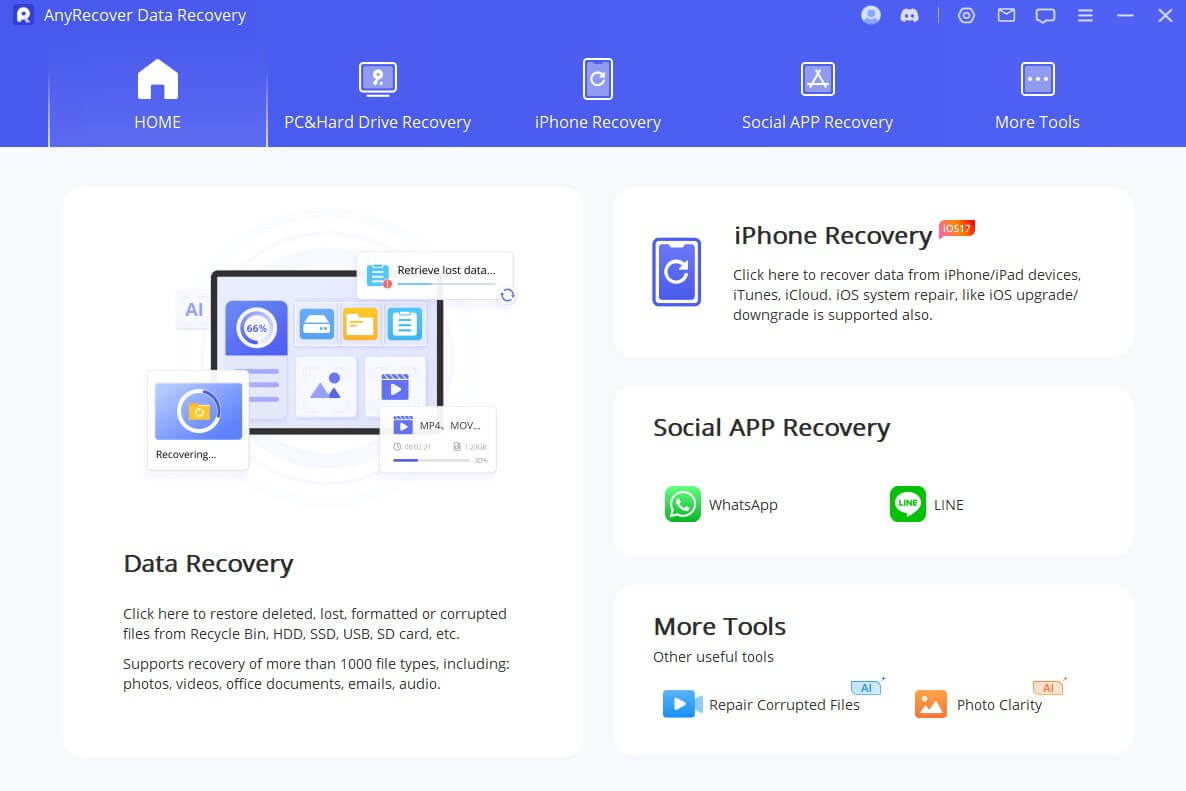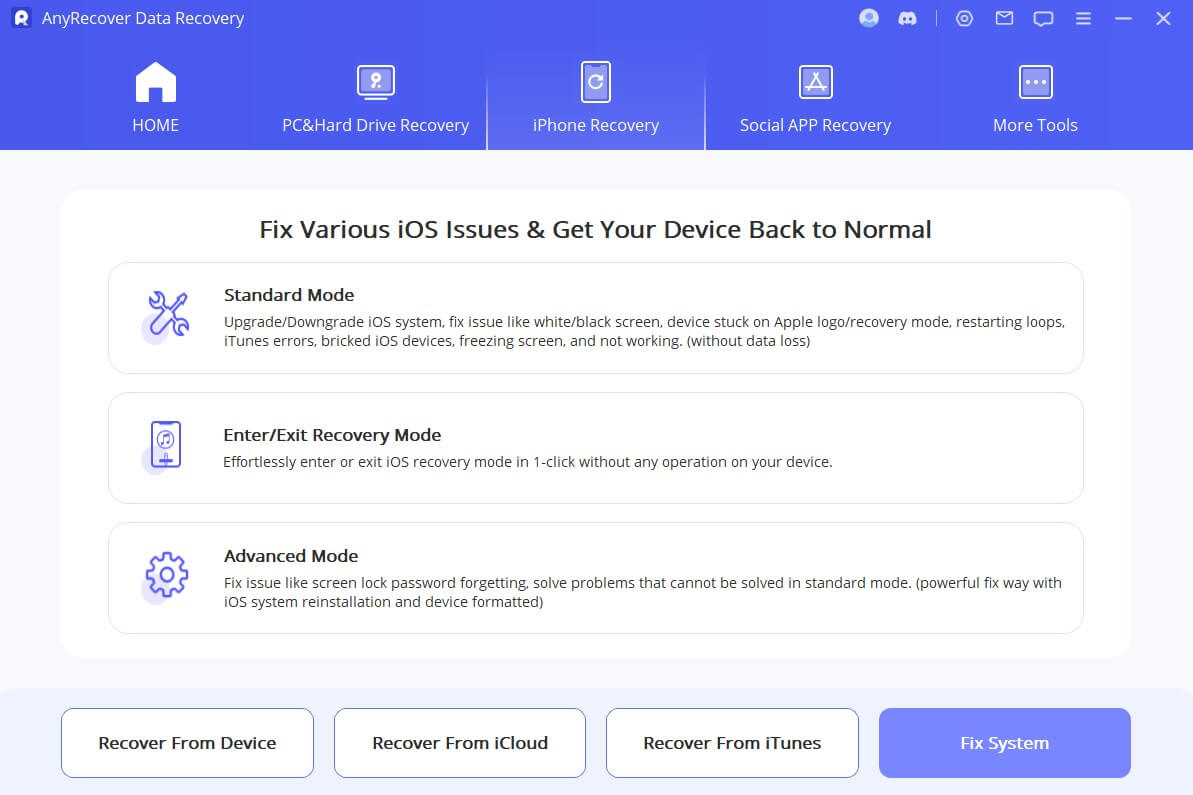 Step 2: To continue, select "Standard Mode" and follow the on-screen instructions. Before starting the system repair, ensure to click the "Download" button to fetch the firmware package that matches your device automatically.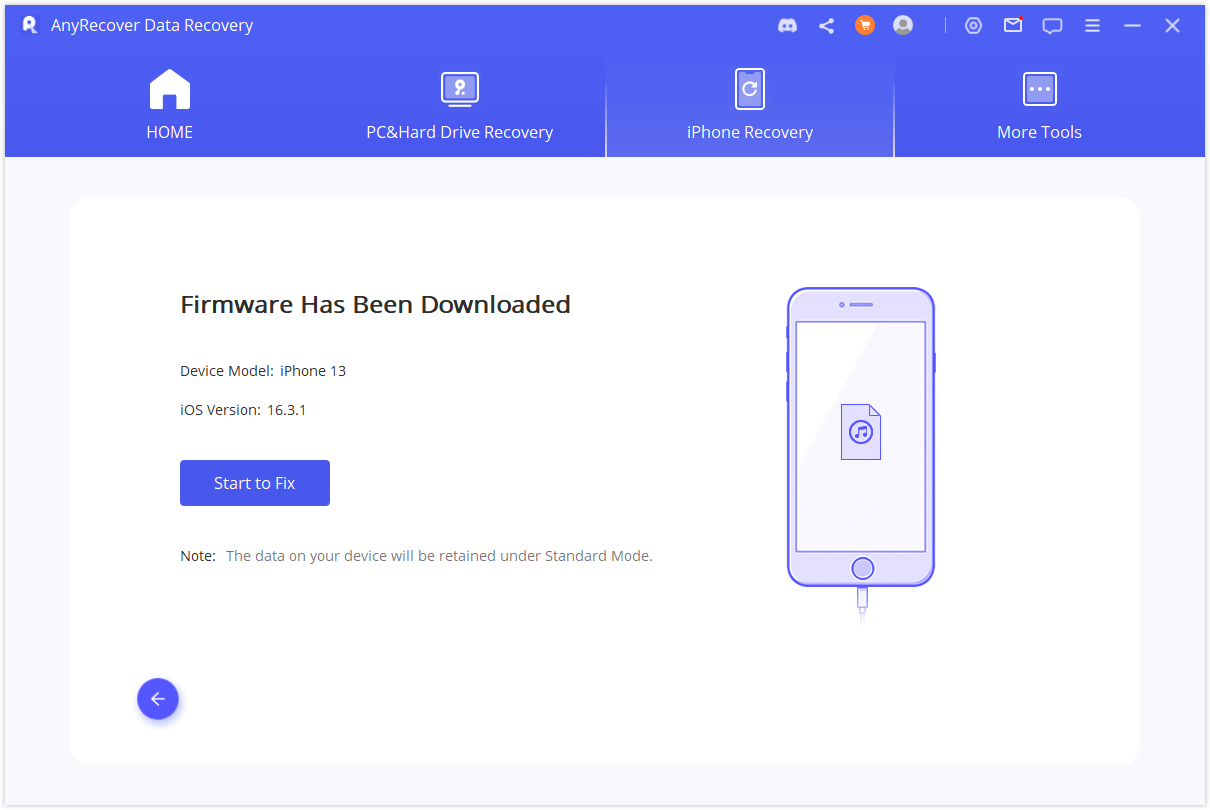 Step 3: Once the firmware package is successfully downloaded, proceed by clicking "Start to Fix" to resolve the iOS issues on your device. Allow a few minutes for the iOS system repair process to complete.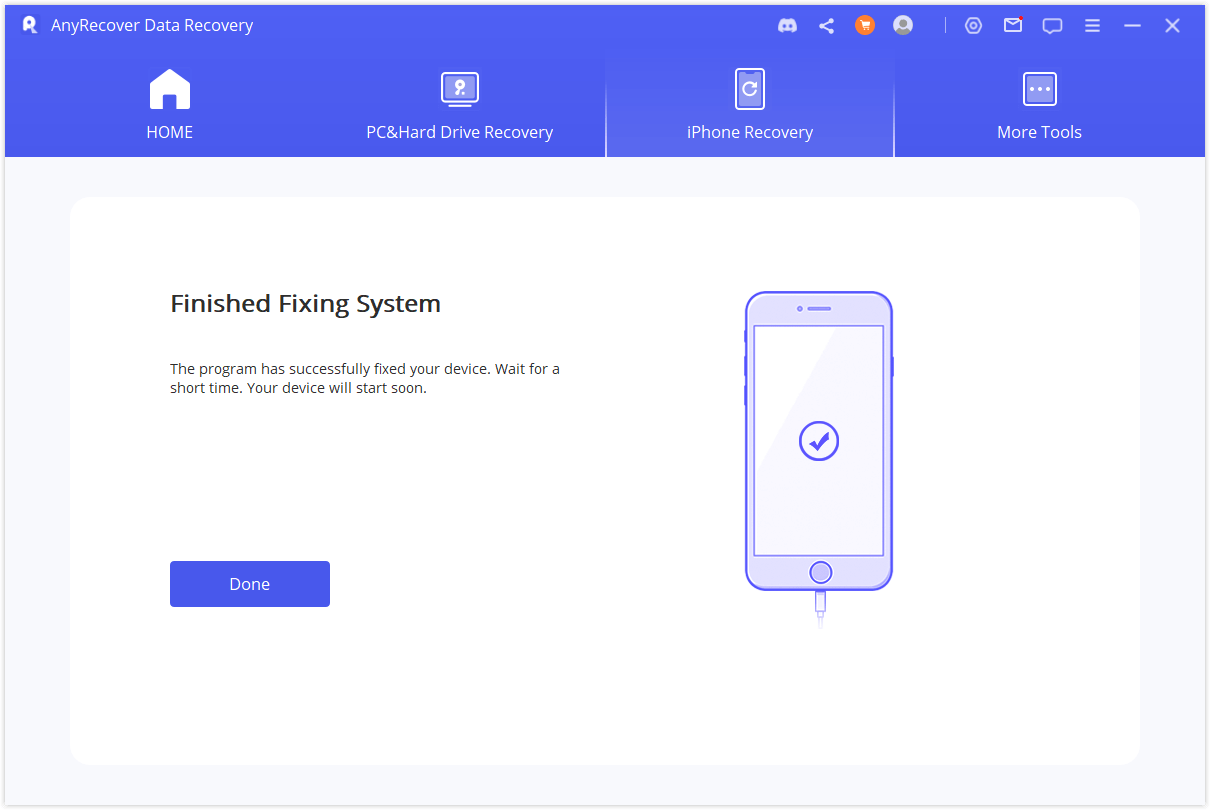 Conclusion
This article thoroughly explains why editing or unsend imessage not working on iOS 16/17. Make sure you understand these causes clearly so that you can proceed with the provided fixes to resolve the issue. If you encounter a situation where editing or unsending messages on your iPhone is not working, try updating your system to iOS 16/17, connecting to a stable network, checking Apple System Status, and refreshing iMessage. If these solutions do not work, you can consider repairing your iOS 16/17 system using Anyrecover. We hope this helps resolve the problem, allowing you to send messages normally once again.