Formerly known as Tencent Gaming Buddy, Gameloop has awarded over 50 million users the chance to run mobile games on their Windows OS. If you're reading this, you have most likely encountered one of the most annoying problems plaguing Gameloop users since its launch, the "failed to start the emulator" error message. Luckily, this well-known issue is not a new one. It's been around for almost as long as the life of the emulator. That being said, this guide is a list of popular steps to combat this mood killer. In this page, we would put you through the best ways to slove failed to launch Gameloop.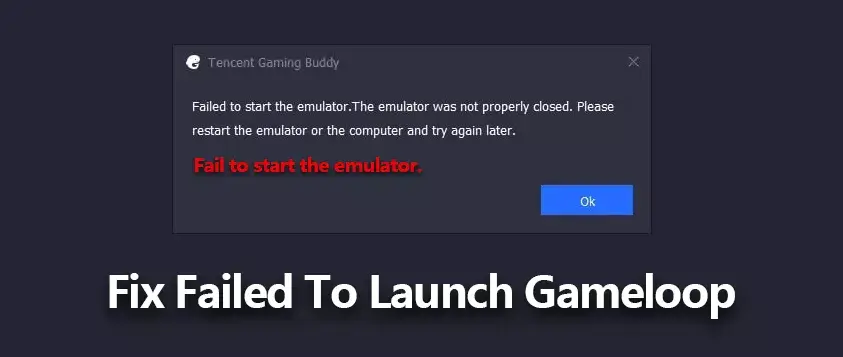 Part 1: Check Gameloop System Requirements
Before troubleshooting the "failed to start the emulator Gameloop" error, make sure your PC meets the system reqs. It's safe to assume that you have done your research on Gameloop's system requirements. Now, review the minimum and recommended system requirement information below:
Minimum System Requirements to run Gameloop
Windows 7 or higher (64bit required for all OS options)
Intel Core i3 560 @ 3.3 GHz or AMD Phenom II X4 945 @ 3.0 GHz
3 GB RAM
NVIDIA GeForce GTX 460 or AMD Radeon HD 5870 (DirectX-11 compliant with 1GB or VRAM)
DirectX Version 9.0c
1GB of free storage
Recommended System Requirements to run Gameloop
Windows 7 or higher (64bit required for all OS options)
Intel Core i3 or AMD at 2.6 GHz
NVIDIA GeForce GTX 660
4GB RAM or higher
DirectX Version 9.0c
If your computer can't meet the minimum requirements, you have to consider upgrading the hardware.
Part 2: How to Fix Failed to launch Gameloop Issue
Quick Fixes to Failed to Launch Gameloop Issue
These steps can't solve the failed to launch Gameloop error completely, but you might be able to start gaming quickly by doing so:
Use the multi-window feature in Gameloop. Go to MyGames and click on Play Game button. Make sure Gameloop is not in full-screen mode. On the right-pane, click on Multi-window icon.

Turn off your third-party antivirus software and Windows Defender temporarily. Your antivirus software might consider Gameloop as a virus and conflict with it.
1. Reinstall Gameloop
Luckily, running mobile games isn't as rough on your PC as booting up actual AAA games. Your computer most likely isn't the issue. If the methods above can't help, you should try reinstall Gameloop first by doing the following:
Find the Settings icon in the Start menu.

Go into the Apps option, then click on Apps & features.

Choose Uninstall and follow the procedure.

Download the latest verison of Gameloop on Gameloop official.
2. Use the Best Gameloop Settings
Gameloop has its own settings page, where you can alter various settings to improve performance. Take the time to check the Gameloop settings if your computer is struggling to handle the software by doing the following:
Go to the Settings Center. Choose OpenGL+ for Rendering.

Tick Render Cache, Enforce Global Render, and Rendering Optimization.

Select Close for Anti-aliasing.

Change Memory to half of your system memory.

Change the Resolution to 1024x576, Change DPI to 160.

On the Game Tab, set Gaming Resolution to SD 720P and Display Option to Smooth.
You've confirmed that your machine can run to the moon and back, and you've optimized your Gameloop in-app settings to make it suit your needs. There should be no reason PUBG isn't booting in Gameloop right now. If the issue persists, you might have trouble with your DirectX or graphic card.
3. Confirm DirectX is Properly Installed
Making sure that DirectX has been properly installed on your system is an overlooked resolution to many problems. If you want to confirm your DirectX isn't throwing hidden errors, uninstall it from your machine, and do the following:
1. Go to the Microsoft offcial and donwload dxwebsetup.exe.

2. Run the installer, then click "I accept the agreement", the "Next".

3. Toggle the "Bing" toolbar OFF, and select "Next". The installation process will begin by copying the files to your local drive.

4. When the update completes, click "OK" to finish the DirectX11 installation.
4. Update Your Graphics Card Driver
Graphics cards are the most common cause of problems when it comes to any gaming software. They need to be routinely updated and maintained to ensure you get the quality gameplay you want. Your graphics card driver being out of date could be the reason the Gameloop failed to launch.
Press the Win+r and type devmgmt.msc and press Enter.

Navigate to the Display adapters and then right-click on your graphics card.

Select the Properties option, and navigate to the Driver tab. Click on the option for Update Driver.

Select the Search automatically for updated driver software option then follow the on-screen options from there.
5. Try Process Hacker
Once you've installed Gameloop onto your computer, a part of the installation process gets saved in your memory. That task is what you'll need to find and terminate. Unfortunately, it isn't as simple as just opening your task manager and "ending task" whatever you want.
Multiple sources on this topic have confirmed that you will need to download a third-party software called Process Hacker. That will help you remove the lingering process that's preventing a proper boot. Here are the steps:
1. Download Process Hacker, then install it.

2. When you've installed it, run the program as admin.

3. Search "aow" in the search box (that's the ongoing process that's stalling the boot).

4. There will be a file named "aow_***.exe"; go ahead and Terminate that process.

5. Once you find and remove that, you should be able to run PUBG on Gameloop.
6. Try a Manual Fix
Following these will most likely get you on the PUBG play area using your mouse and keyboard to blast poor unsuspecting screen rubbers in the side. However, there are other more advanced methods to handling this issue.
If you're a tech-wiz, you may be encouraged to try a manual fix provided by digitbin. Here are the steps:
1. Open the Gameloop settings and uncheck "run at startup".

2. Now, restart your PC.

3. Locate the file name of the emulator in "c:/program files" or the installation location you chose.

4. It's going to be called TxGameAssistant.

5. Simply change the file name to something like "TxGameAssistant@" and open the emulator like normal.

6. Your machine may throw an error like "can't start the AOW engine" or it might be stuck on 1% of the download process, for example.

7. Try closing the emulator and restarting your PC one more time.

8. Lastly, revert the file name to the original name mentioned in step 4 and select "Done."
As mentioned before, this is an advanced approach, so proceed with caution. We suggest you play it safe with the first option, as many sources have confirmed success with that one. However, it is your machine, and you are free to use any method to fix it.
Bonus: Look For Solutions in the Gameloop Community
The Gameloop "failed to start the emulator Gameloop" error message is not a new one, and many people have solved it using the steps listed in this guide. However, you may still be having issues with running Gameloop properly on your machine.
In that case, it's time for you to put on your favorite internet detective hat and mine the forums. Computers are great until they are not. However, the chances that you've discovered a new problem are very slim, and there is a high likelihood that someone else has encountered, solved, and bragged about solving their unique issue on a popular forum.
Here is a list of forums that ask and answer questions about the Gameloop "failed to start emulator" issue:
Gameloop Discord - for starters, the actual Gameloop Discord should be the best place to go because you can ask over 10,000 users about the problem.
Gameloop Official on Reddit- Gameloop has an official Reddit with over a thousand members to help you.
Gameloop Official on Twitter- Twitter is harder to reach them, but it never hurts to @ them about your questions.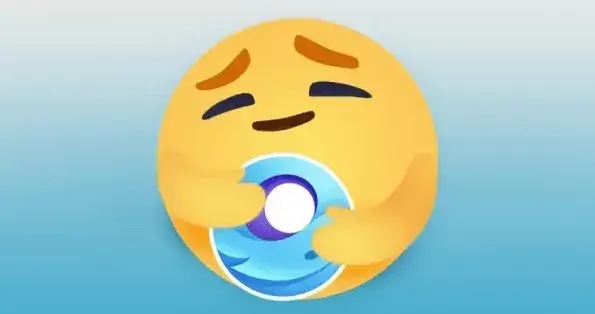 Conclusion
Solving the "failed to start emulator" error message is not an easy task, but with a little time and effort, you can be well on your way to defeating opponents in PUBG and COD Mobile from your PC using Gameloop. When you start to get frustrated, know that you aren't the only one dealing with this issue. We hope this guide has served you well.