Usually, I am stuck in the formatting process, wondering how to fix a corrupted flash drive without formatting. How can I restore all my data? Meanwhile, my USB always pops up a message that represents a corrupted or unreadable file, like a "not accessible file", especially after I update my PC to Windows 11.
Afraid of losing sensitive data, I sometimes fail to format the USB flash drive. How to fix a corrupted flash drive without formatting or recovering data from it? Here are some of the solutions I found through research. You can choose the most appropriate one based on your own situation.
Part 1: How to Fix a Corrupted Flash Drive Without Formatting
USB flash drive is the portable device that seems the easiest and most relaxed way to transfer the data from one sort to another. Often, USB flash drive is trusted to secure the sensitive data, but sometimes, the drive also shows issues. Therefore, when it corrupts, how to fix a corrupted flash drive without formatting? Here I am listing some solutions:
1. Check Utility to Fix a Corrupted USB Drive
For a pen drive not physically broken, able to be recognizedand assigned a letter by your computer, this is the easiest method to fix it. Theoretically speaking, the provided method won't cause data loss.
Step 1. Connect the USB drive to your computer.
Step 2. Locate the mouse icon on This PC/My Computer,click it.
Step 3. Right click The USB Drive and open its Properties.
Step 4. Click on the Tools tab, then click the Check button.
Step 5. Then your computer will automaticallyattempt recovery of bad sectors.
Step 6. Back to desktop, right click the pen drive icon and click Eject, finally remove the drive from the USB port.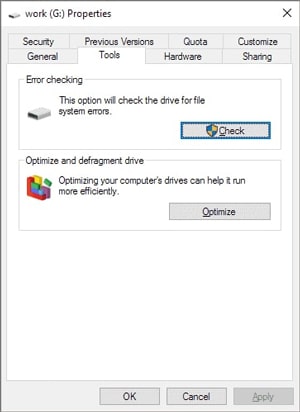 2. Enable, Updated and Uninstall USB Drive
If your pen drive is disabled, it may become malfunctioning. how to fix a corrupted flash drive without formatting? Here is the solution:
Step 1: Open the search bar and type "Device Manager" and click on the Enter tab.
Step 2: Expand the disk drives andright click on the pen drive you want to fix. After that select on the Enable button.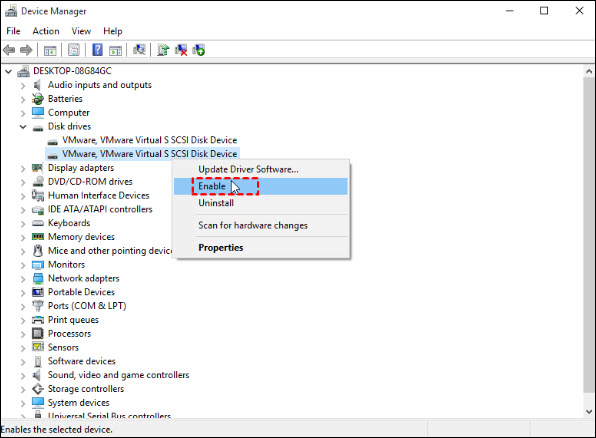 Please pay attention, the outdated drive might cause flash drive unable to work properly. If this situation happens, it is better to consider Update Driver Software. Either you choose Uninstall, after that unplug the USB drive and replug it, then the computer will reinstall the latest driver automatically.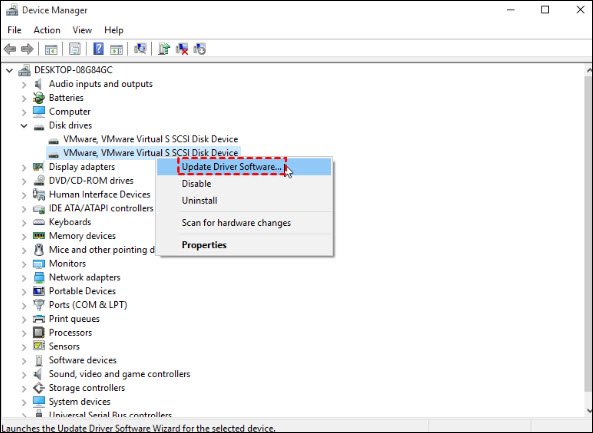 3. How to Fix Corrupted USB Using CMD
Whenever the drive gets damaged or corrupted, it always refuses to open. If you don't want to lose your important data at the time of formatting the USB, the best way is to use the CMD command.
Step 1. Plug in the drive to your computer.
Step 2. In the search bar, type "CMD" and press Enter.
Step 3. Type "chkdsk USB drive letter: /f" or "chkdsk /X /f USB drive letter", replace "USB drive letter" with the drive letter of your corrupted flash drive.
Step 4. This operation will make Windows recover file system errrors automatically, so there is no further action required.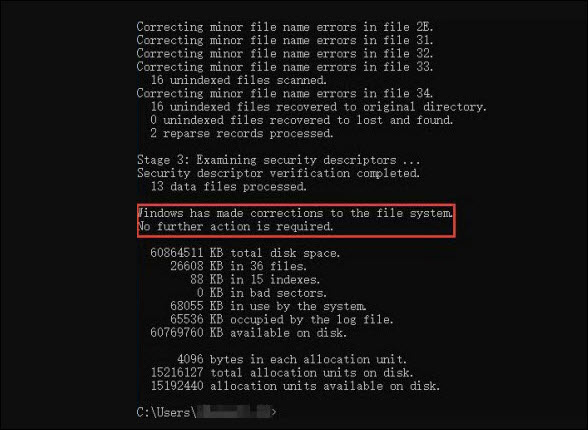 4. Change the Drive Letter of the USB Drive
Sometimes, your computercan't assign the drive letter just because of unknown reasons. To solve this situation, it is better to assign again the drive letter manually.
Step 1. Connect the USB drive to your computer.
Step 2. Locate the mouse icon on This PC/My Computer, right click it, then select the manage option to open Computer Management.
Step 3. Opt for Disk Management under Storage.
Step 4. Right click the disk volume and choose Change Drive Letter and Paths.
Step 5. Hit the Change button.
Step 6. Assign the available drive letter from the Drop-down list.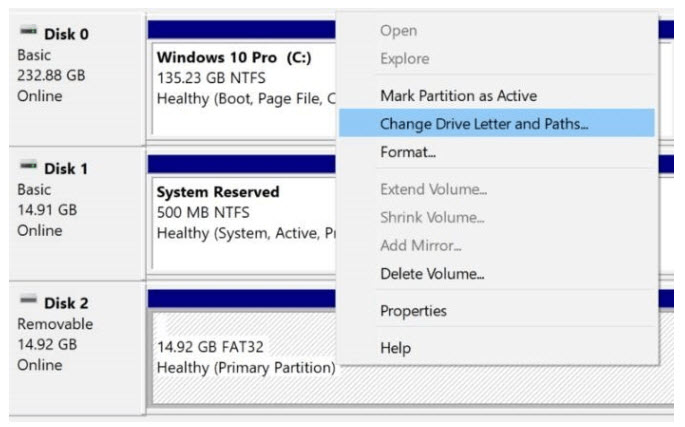 Hope your corrupted flash drive can be fixed if the issue is related to assigning a drive letter.
Part 2: How to Recover Data from a Corrupted Flash Drive without Losing data
While trying to fix your corrupted flash drive, you may end up losing data even if you don't format the drive. To avoid losing data, it is advisable to retrieve data from your corrupted flash drive before fixing it. But the question arises, how to recover files from a corrupted flash drive? You may need professional third-party data recovery software. I strongly recommend AnyRecover here, for it can recover files without losing any data. As the most cost-efficient data recovery software on the market, AnyRecover is an all-in-one data recovery software that supports recovering data from Windows, Mac computers and iPhone/iPad devices. It can help you recover data from corrupted flash drive,USB drive,SD card and so on.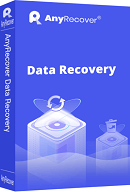 Key Features:
Simple to Use:Restore lost, corrupted, deleted or formatted files in a few clicks. No hidden technicals are required!
Widely Applicable: Recover all the media (office documents, photos, audio, videos or emails, etc.) from any storage (SD card, flash drive, hard drive, digital camera, etc.).
High Security: Retrieve your lost files without overwriting your original data. No virus infection or malware attack!
Free Trial Version Available: Unlimited free preview. You can freely download it to test if it is compatible with your device.
High Compatibility: Supports all iOS devices and Windows and macOS versions, including Windows 11.
How to Recover Data from a Corrupted Flash Drive with AnyRecover?
Step 1: Select the Location
Firstly, open the AnyRecover software. Next, connect your flash drive to the PC, and then select the External Device from which you want to recover data. Click on the Start button.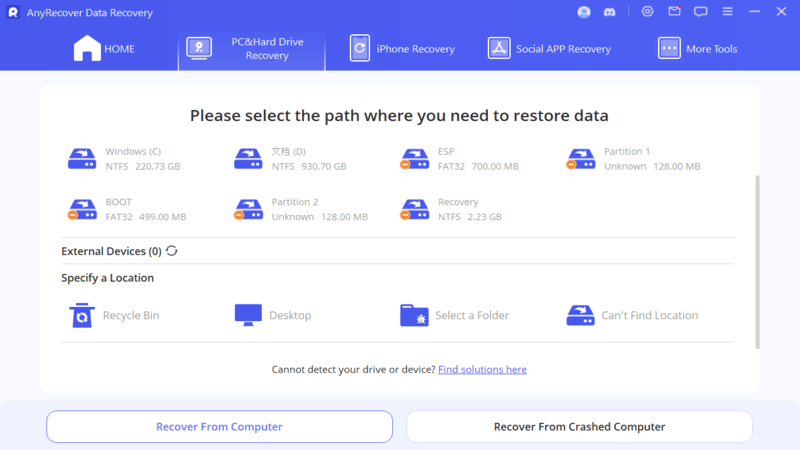 Step 2: Scan the Location
At that point, the AnyRecover instantly starts the process of scanning. It takes a while for this process to complete.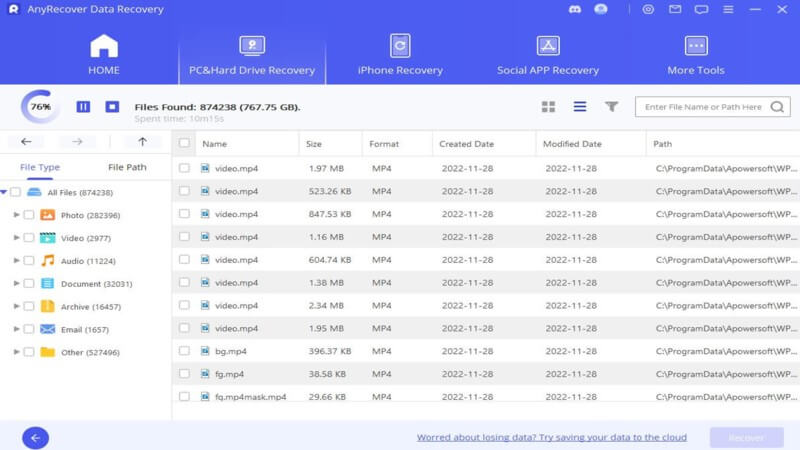 Step 3: Preview and Recover
The AnyRecover displays the lost data after the scanning process. You can click to preview before recovery. Once you are sure about your files, select the Recovery button.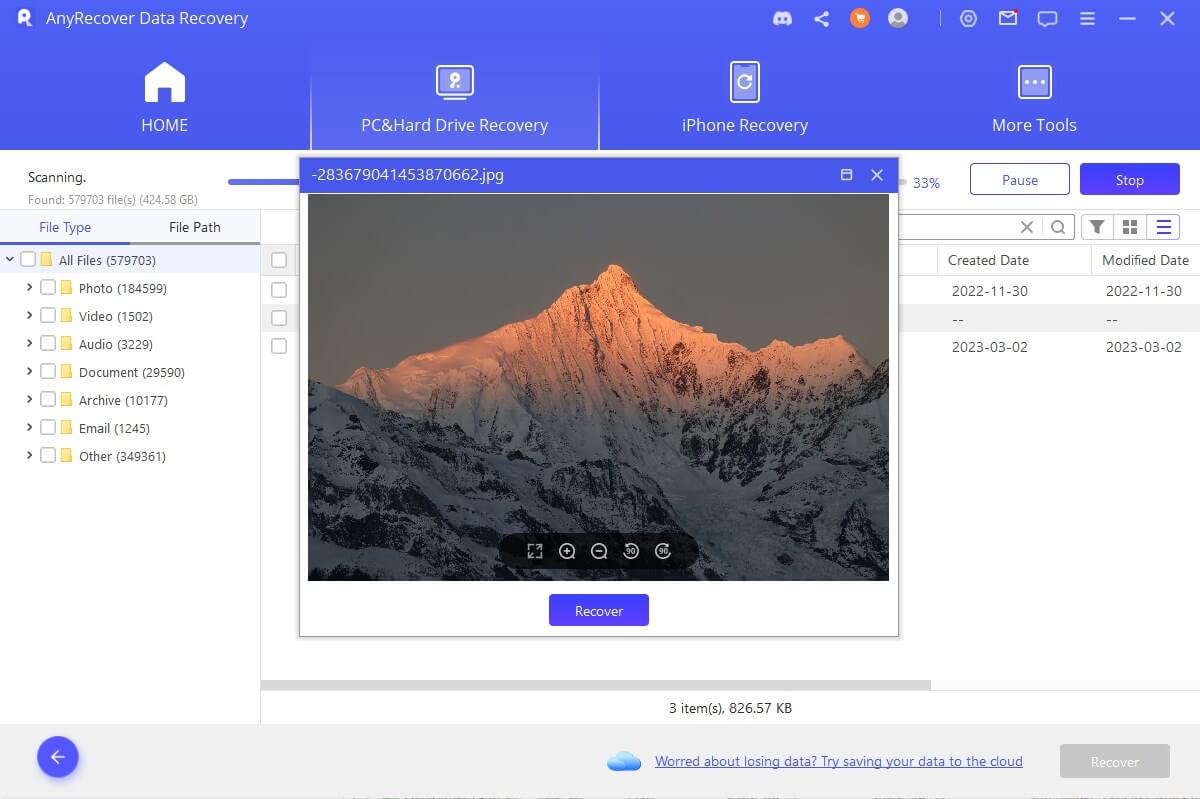 Part 3: Reasons That Cause Flash Drive Corruption
Sometimes, the USB flash drive is not working properly, then you instantly think about how to fix a corrupted flash drive without formatting. It is better to understand properly the main causes, so you will save yourself from facing this issue. Here I am explaining some reasons that corrupt the flash drive:
Sudden power failure when makingoperations.
Abrupt removal at the time of the reading and writing process.
Accidental or improper formatting.
The error of the internal file system.
The problem of the bad sector in the flash drive.
Conflict in the drive letter.
Issue of damaged partition.
Attack of viruses on the partition table.
Update of the system verison like Windows 11.
Conclusion
Hopefully, you have solved your issue such as how to fix a corrupted flash drive without formatting, with the help of the above-listed solutions. If your USB flash drive is corrupted and you are worried because of the photos, audio or videos stored on it, always consider recovery software - AnyRecover. I personally use this software to avoid losing my critical files.