Such a case may be familiar to everyone in this age. We're used to storing data in various devices, but accidents keep happening from time to time no matter how careful we are. Facing with data loss, however, we may easily get into panic being not professionals. Although there are many tools and services in the market regarding data recovery, not every one is qualified and we need to find the proper one.
In this post, we're going to talk about Geek Squad Data Recovery, and in view of its shortcomings, we'll recommend a perfect alternative to it - iMyFone AnyRecover.
Part 1. How Does Geek Squad Data Recovery Work?
Geek Squad Data Recovery offers data recovery services for various drives and devices such as laptops, hard disk drives, SD cards, and flash devices - "If it holds data, we will take it." The data experts in the team will use their expertise to recover data and send the recovered data back to customers. Different from other common data recovery tools, Geek Squad Data Recovery costs more time and efforts. Check the procedures below to see how Geek Squad Data Recovery works:
Step 1: Meet with an Agent
Make an appointment and bring your device from which you want to recover data. An agent will diagnose your data loss. This initial service charges $49.99.
Step 2: Get an estimate
Based on the diagnosis, if the recovery is simple, Geek Squad Data Recovery will do it in store for an additional $200. If it's complicated, then your device needs to be sent to Geek Squad City for a deeper diagnosis.
Step 3: Recover your data
Your lost data will be handled properly by the team. From simple file deletion to severe data loss caused by various reaons such as physical damage, Geek Squad Data Recovery will try the best to help you out.
Step 4: Receive your data
When the recovery process is fully done, your data will be shipped back to you. To save the additional cost of the device used for storing the recovered data, you can provide your own device.
Part 2. The Best Alternative to Geek Squad Data Recovery - iMyFone AnyRecover
From the using process above, it's clear that although Geek Squad Data Recovery is capable of recovering data, it has some obvious shortcomings. For example, the cost starts at $249.99, which is way too much if you just need some simple data recovery. Besides, as you have to do the diagnosis, send your device to them, then wait for the recovery to be completed, it may take a long time to go through the whole data recovery process, which is really inconvenient if you need the data urgently.
But there is no need to worry as we've got the best alternative to it. If you want to recover data easily and efficiently, iMyFone AnyRecover deserves to be your NO.1 choice. As a highly-professional data recovery tool, AnyRecover aims to and is powerful enough to recover almost all lost data from any storage device. And thanks to the simple operating steps, every user can get data back completely on his own at home, with just a few clicks. What's more, it's compatible with both Windows (Windows 11 supported) and Mac computers.

2,048,848 Downloads
Features of AnyRecover
Recover data getting lost in any scenarios with an extremely high success rate.
Recover lost data from any storage device: hard drives, USB flash drives, SD cards, SSDs, cameras, etc.
Support over 1000 different formats of files: photos, videos, documents, emails, etc.
Enable users to preview data before recovering it.
Absolutely safe and pose no risk of overwriting.
Easy enough to use, requiring no technical knowledge.
Provide free trial for 8 files without size limitation.
Step 1: Choose a Location to Recover Data
First, download, install and launch AnyRecover in your laptop or PC. Choose a location to recover your lost from and click the "Start" button.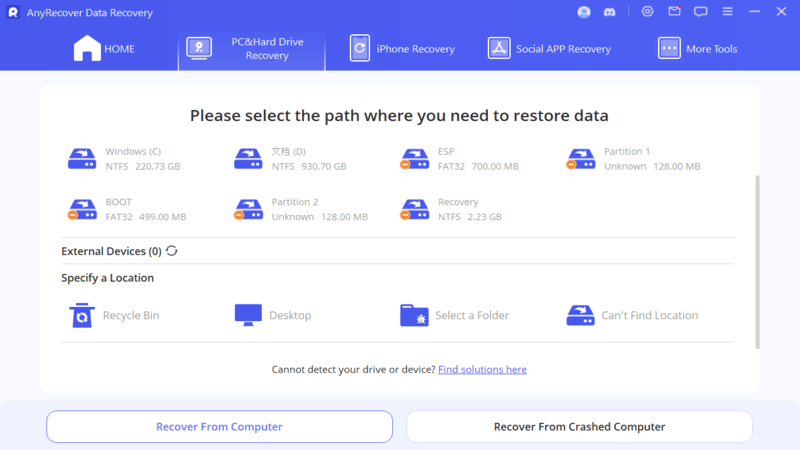 Step 2: Scan the Location
AnyRecover will start an all-round and deep scan to find the lost and deleted data on the location you've chosen. It won't take too long and you can stop or resume the process anytime you want.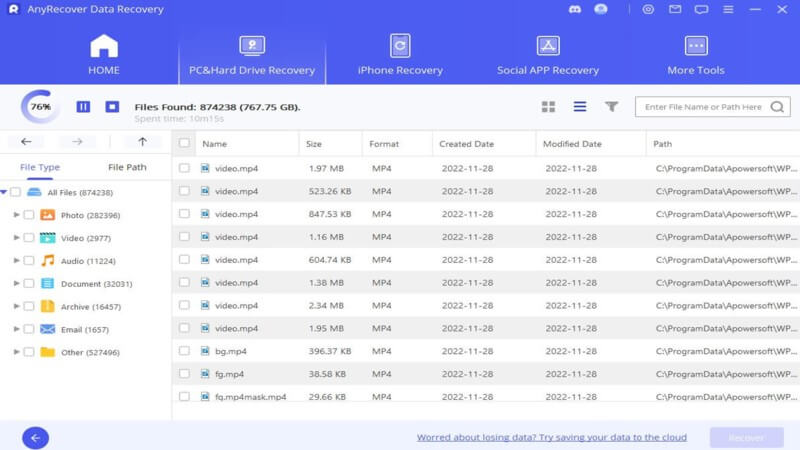 Step 3: Preview and Recover
Once the scanning process is complete, you can preview the file you want by double-clicking it. Finally, hit the "Recover" button to restore it.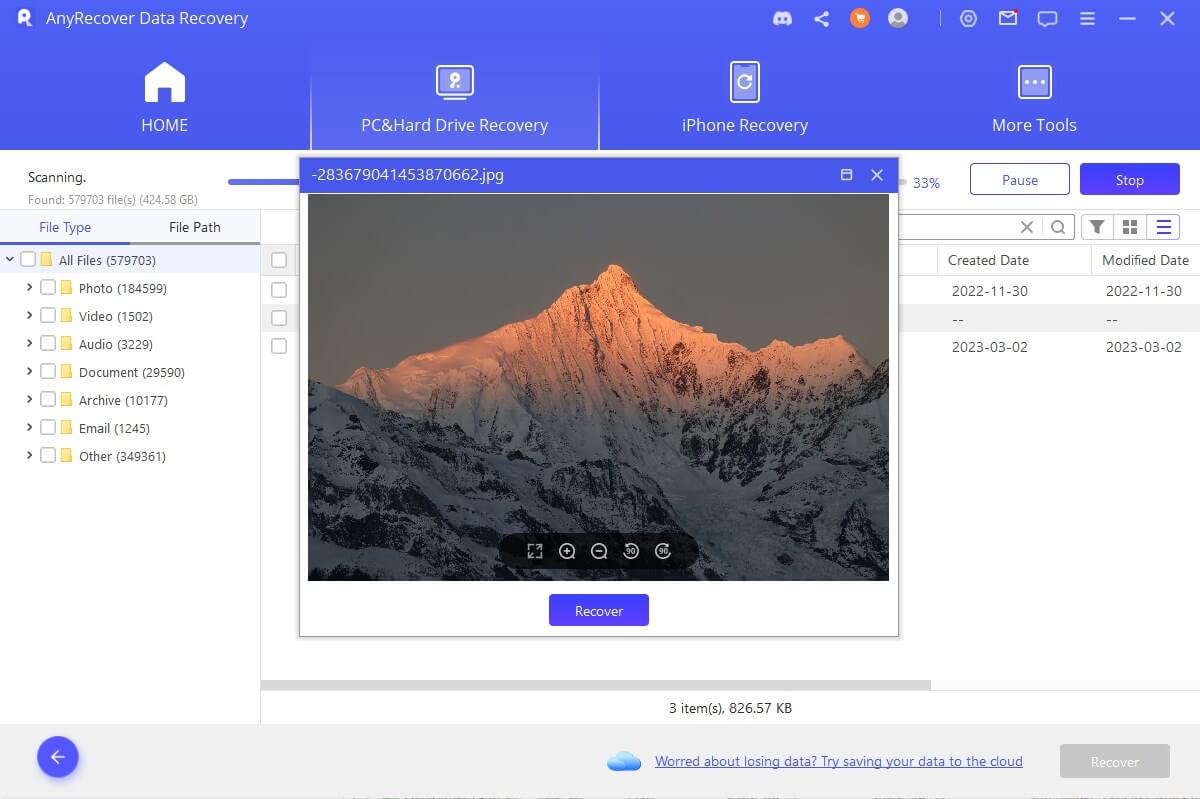 Tip
Avoid saving your data in the same external device where it got lost before.
Part 3. Comparison of iMyFone AnyRecover and Geek Squad Data Recovery
Check the table below to see the differences between the two:
Features

"Self Services"

Preview Data

Cost-Effective

Convenience of Using
Conclusion
Things become tricky when your important data gets lost by accident and there is basically no way to recover it manually without external help. While seeking the method that suits you the best, consider iMyFone AnyRecover as it can get your lost data back within a few minutes without fail. Give it a shot and start with the free trial now!