When data loss occurs, whether it be from mistaken deletions, hard-drive crashes, or corrupted memory cards, it's easy to say that panic is the feeling that sets in. Luckily, you can recover these important computer files by using computer recovery tools that restore lost data. In this article, we will take a look at Wise Data Recovery, to see if it's the right fit for those looking to find their lost files.
1
Wise Data Recovery Full Review
The Wise Data Recovery tool is a free downloadable program that is installed onto your computer and used to locate and restore lost or misplaced files. It can retrieve files that have been formatted, have become corrupted, have been deleted by mistake or have been lost due to an external or internal hard-drive crash. Common files that are retrieved using the Wise Data Recovery tool include emails, video files, deleted photographs, and regular hypertext documents.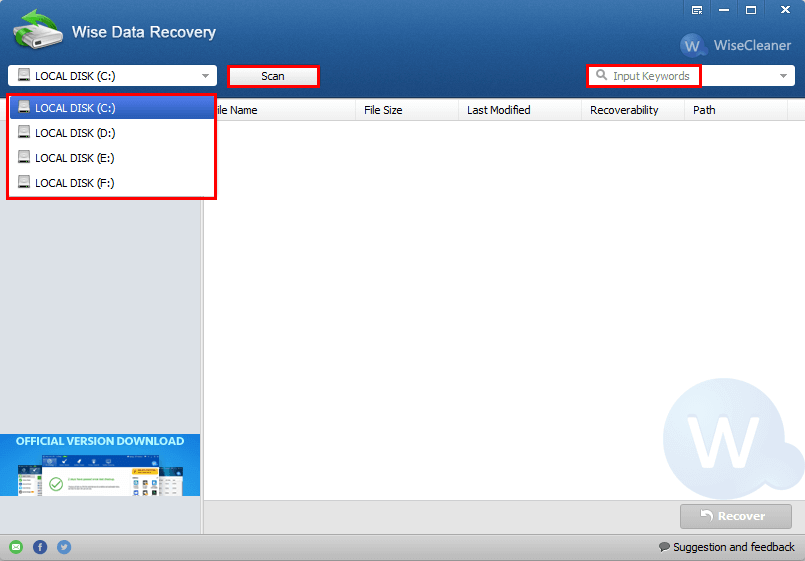 It is important to note that the program can retrieve and "un-delete" files beyond just your computer system, and can be utilized through your computer for cameras, MP3 players, external hard-drives, and USB flash drives as well. For those who are using Windows-based computers, will note that the program will feel familiar as it uses a folder structure which is similar to Windows Explorer or your File Explorer program.
1

What Are the Pros and Cons of Using Wise Data Recovery?

The positives include the following:
It works with both 32 and 64-bit versions of Windows Operating Systems.

A portable version exists which means you don't have to install it directly onto your hard-drive.

You are able to recover multiple files simultaneously.

There is an advanced search utility available for those who need it.

It will feel familiar, look familiar, and is easy to use.

Will showcase file size, path, recoverability, and file name.

It has a very quick install time.

Very fast scanning speeds.
The negatives include the following:
It does not come with any type of deep scan.

You'll find that more times than not, a large percentage of files will remain unrecoverable.

When files are recovered, they are not found in their original folders - you'll need to search for them.

Cannot preview files before recovery.
2

Is Wise Data Recovery Safe to Use?

Despite Wise Data isn't forthcoming with the fact that they have a lower percentage rate of recovering files - many individuals find that a large percentage of their files are not recoverable - it is a secure, lightweight, and safe option to use that can be considered reliable for the vast majority of users.

If you choose to use the portable version of Wise Data , you are protected even further, as it does not install directly to the hard-drive, ensuring that even if your hard-drive fails, you will still be able to use the program to recover what was lost.
2
What Is the Best Wise Data Recovery Alternative?
The best alternative to Wise Data Recovery is AnyRecover. This powerful recovery software allows you to recover lost or removed files from all types of storage mediums. It is an all-inclusive program, meaning that it can recover files from anywhere and hosts a large variety of recoverable file formats making all file types recoverable.

1,000,000 + Downloads
Support for over 1,000 different file formats including audio files, video files, documents, emails, archives, pictures and more.

Recover lost files from internal and external hard-drives, USB flash-drives, zip drives, micro-cards, SSDs, computer/laptops, etc.

100% file protection. All files that are recovered never overwrite any existing files, meaning that all of your files are protected and never lost during the process.

Supports all data-loss scenarios. This includes formatted data recovery, deleted file recovery, improper operation resulting in data loss, data loss due to system crashes, etc.

AnyRecover has the highest recoverability rate on the market with its unique Deep Scan.

Allow you to preview files and get your lost files back with lightning fast speed.
Comparison of Wise Data Recovery and AnyRecover
| Features | | Wise Data Recovery |
| --- | --- | --- |
| Available Version | Win/Mac | Only Win |
| Deep Scan | | |
| Trash/Recycle Bin Recovery | | |
| Preview Data | | |
| Multiple Files Recovery | | |
| External Devices Recovery | | |
| Lost Partition Recovery | | |
| Scan Specific Path | | |
| Scan Specific File Type | | |
| Raw Recovery | | |
| Easy to Use | | |
How to Recover Deleted Files with AnyRecover?
Once you have the program installed and opened, follow the steps below to recover your lost files.
Step 1. Launch the program and select one of the recovery modes according to your needs.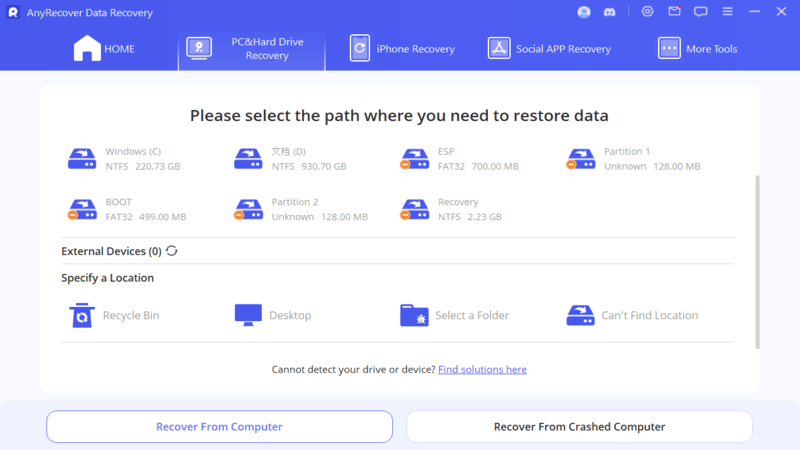 Step 2. Choose where you would like the program to recover the lost data from. This could be from your hard-drive disks, your external hard-drive, or any USB flash-drives/devices that you have plugged in. You can also select more specific places like My Documents and Temporary Files. Once you have chosen the location for the scan, hit Next.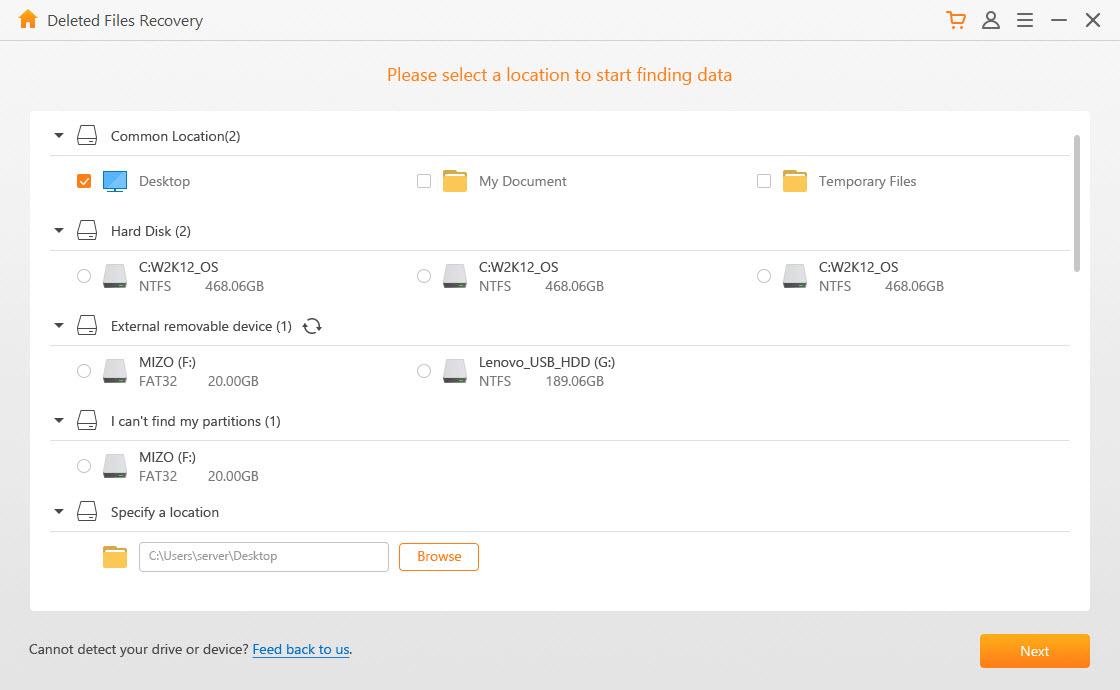 Step 3. Choose which file type you would like to recover. This could be photos, audio, documents, archives, videos, or other. You can select more than one type and hit Scan once done.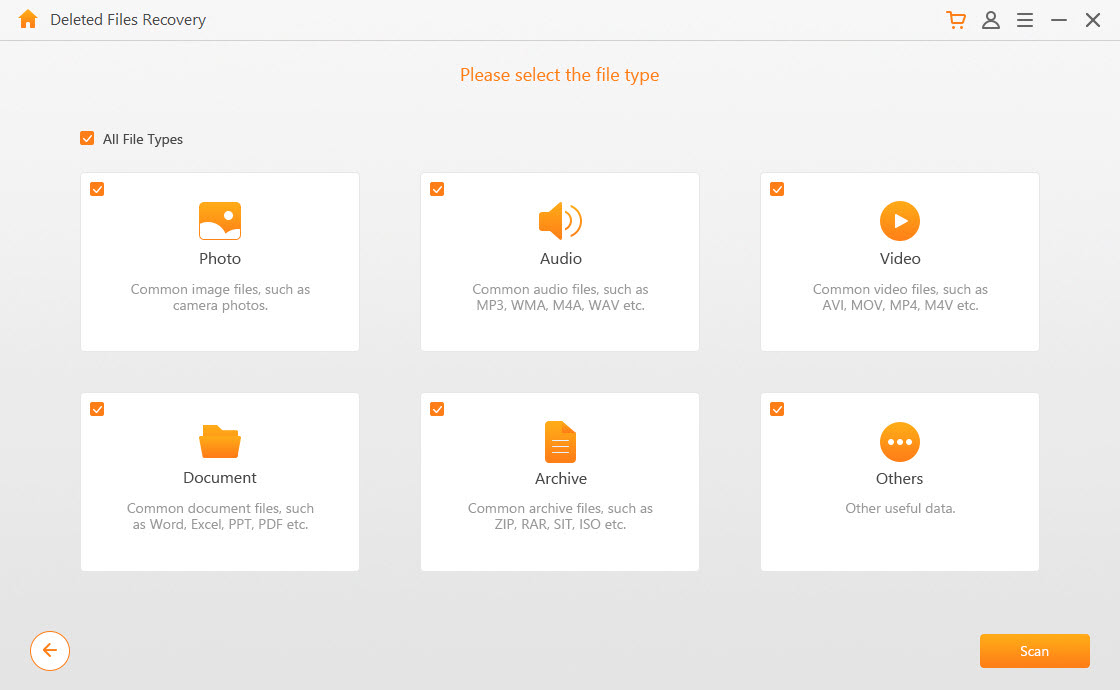 Wait while AnyRecover scans the location. After it has finished, you will get the results of the scan in a list form. Click one any of the files under the "Files View" and choose to preview them before hitting the recover button.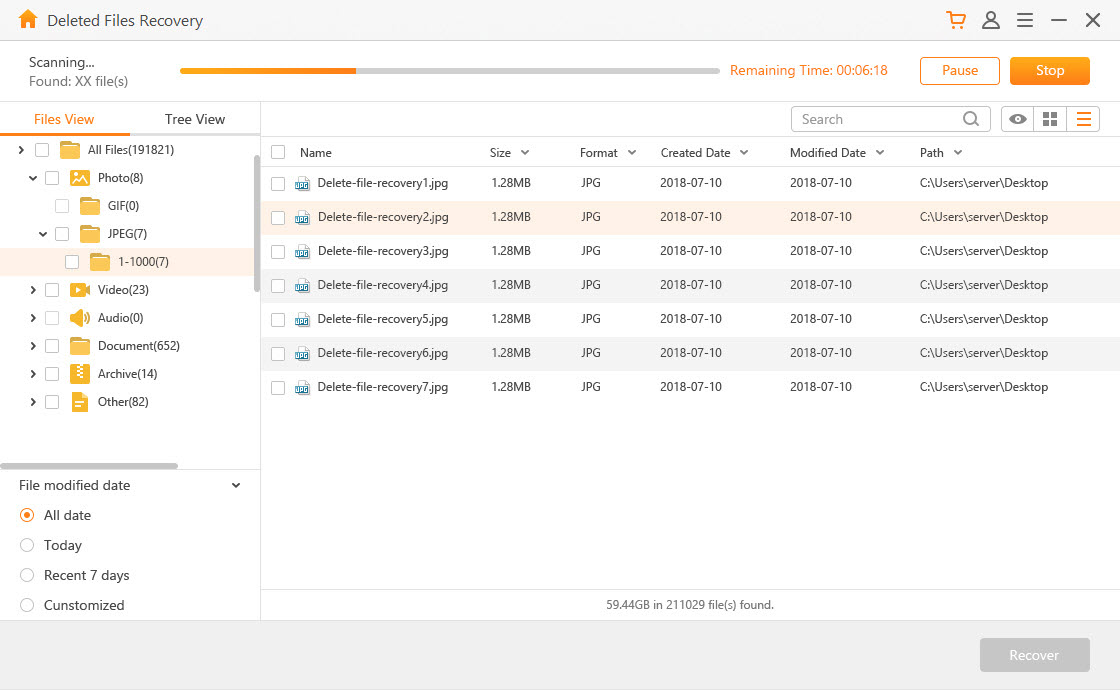 Step 4. If the file is the one you are looking for, hit recover to retrieve it. If your files do not show up in the list, try using the All-Round Recovery mode to utilize AnyRecover's deep scan mode.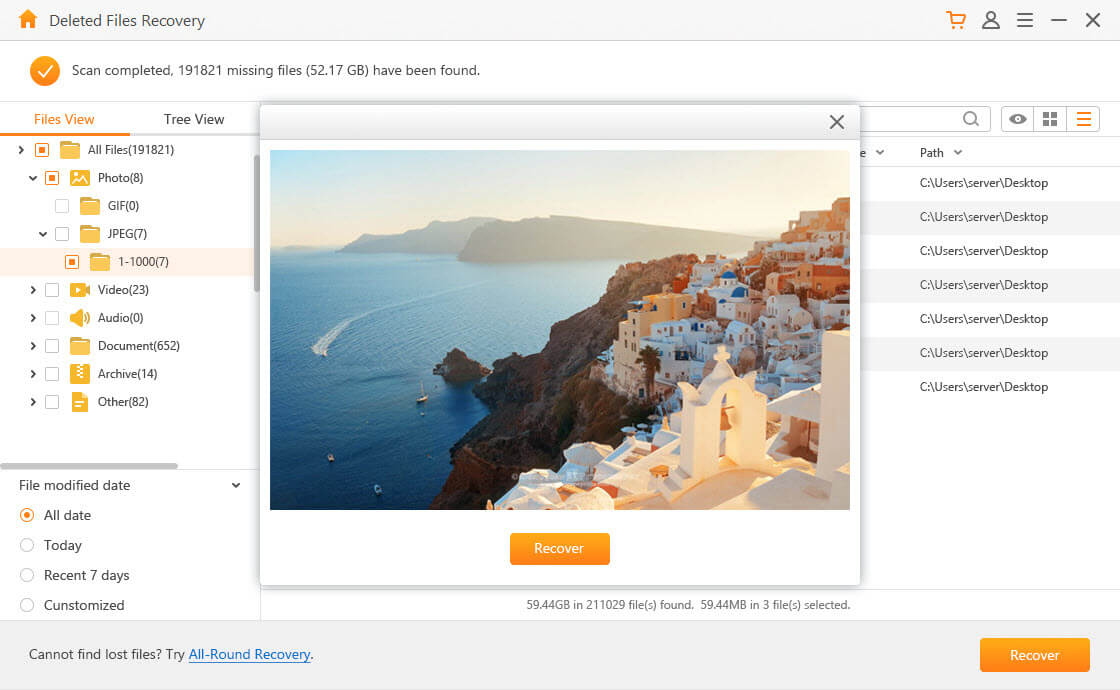 Wrapping It Up: Our Conclusion
All in all, if you are looking for a lightweight and semi-reliable program to recover your lost files, the Wise Data Recovery tool should get the job done. However, if you are looking for a fully-featured recovery tool that has advanced utility features like deep scanning and file protection, AnyRecover is the way to go.