If you accidentally delete data on your Xiaomi phone and later realize you need it, this article is for you. I will walk you through some of the most reliable Xiaomi recovery methods to get your data back on your device. Whether you have a backup or not, you can handle it. Let's jump right in!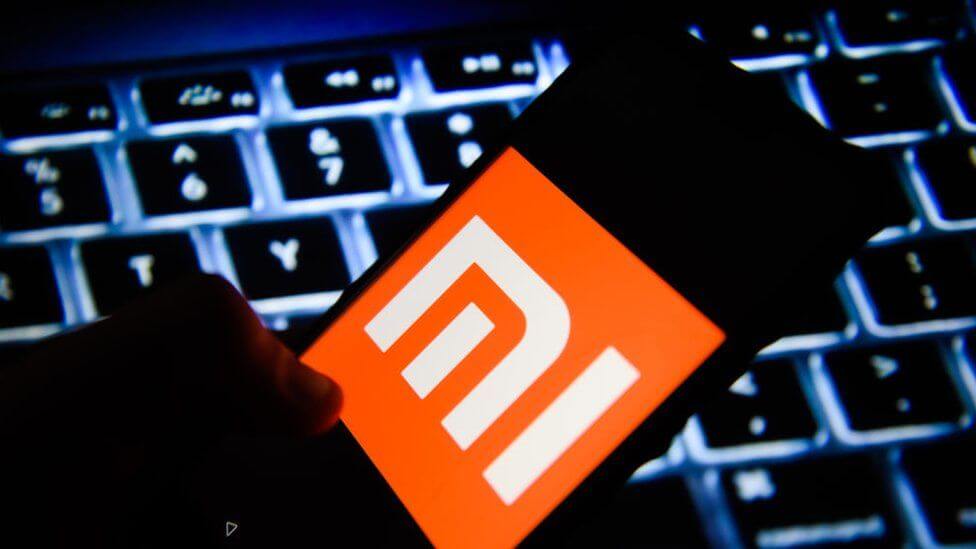 Xiaomi Data Recovery - How to Do It?
1. Recover Deleted Data from Xiaomi Cloud
Like most smartphone companies, Xiaomi also offers a cloud storage service. Xiaomi Cloud allows users to back up vital data, so they can restore it if they lose data or are upgrading to a new device. To use this method, you need to have made a backup before deleting the data you intend to restore.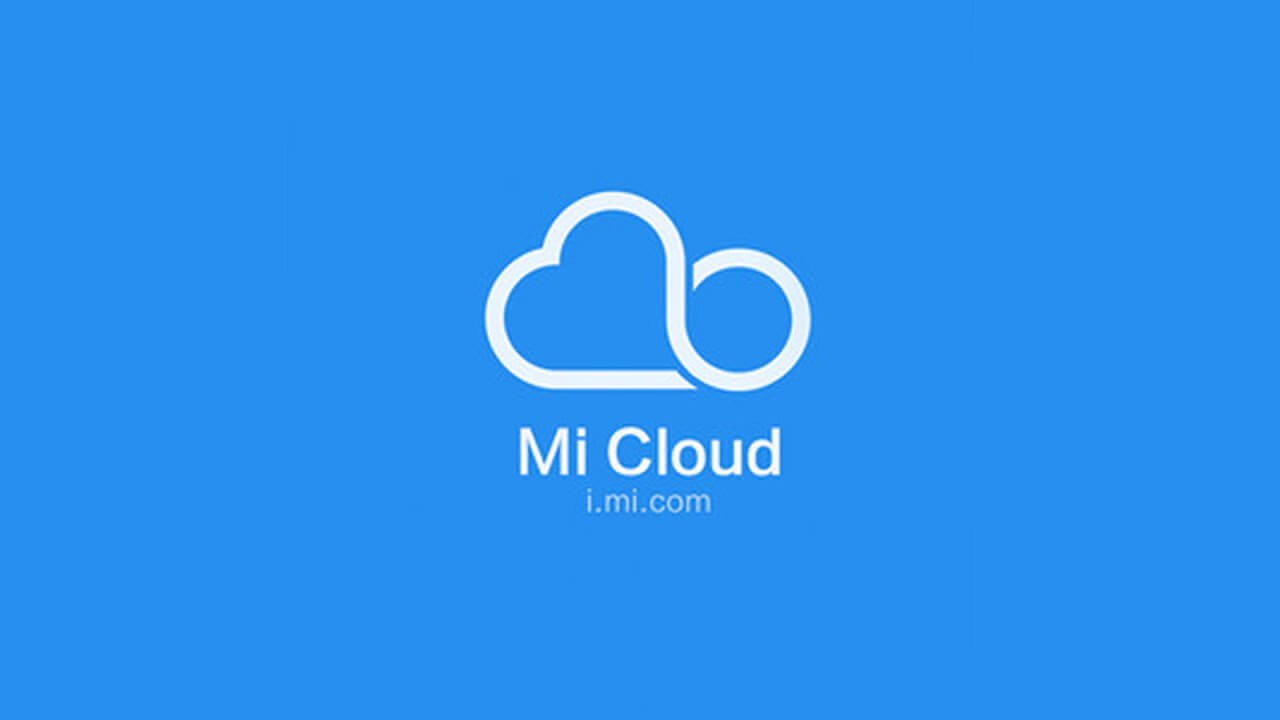 Here is how to do it:
On your Xiaomi device, sign in to your Mi Account (via https://account.xiaomi.com) using any browser.
Click on the Products tab and select Mi Cloud. If prompted again, you should sign in to your Mi Account.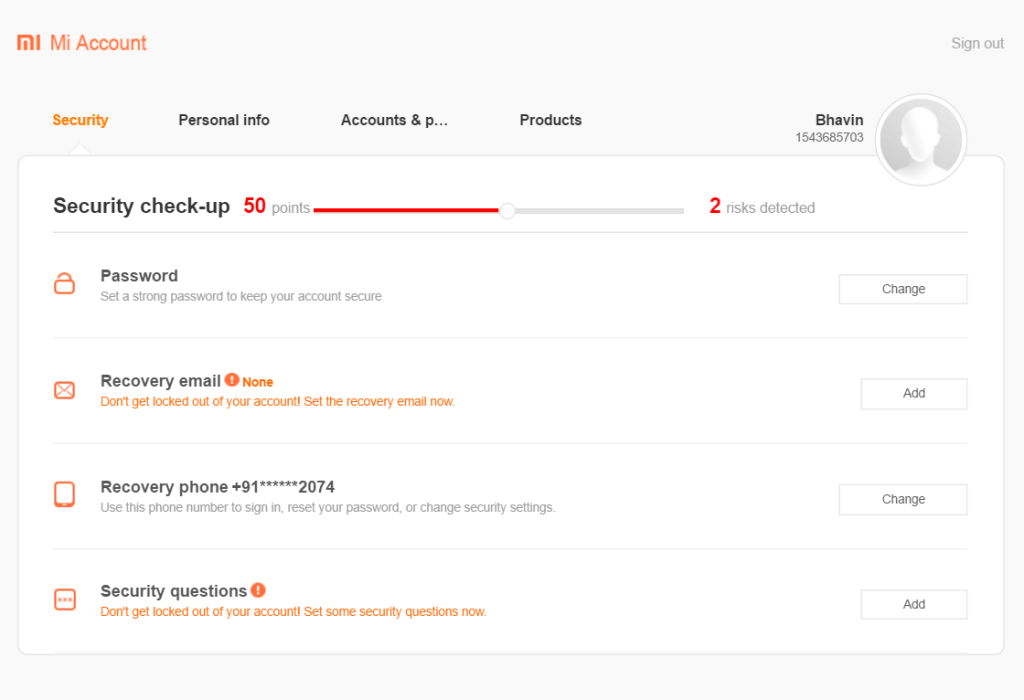 You will now see the files backed up on your cloud storage. Choose the ones you want and download them to your device storage.
Or you can simply navigate to the Settings on your Xiaomi phone, find Mi Account and click Restore from Backup.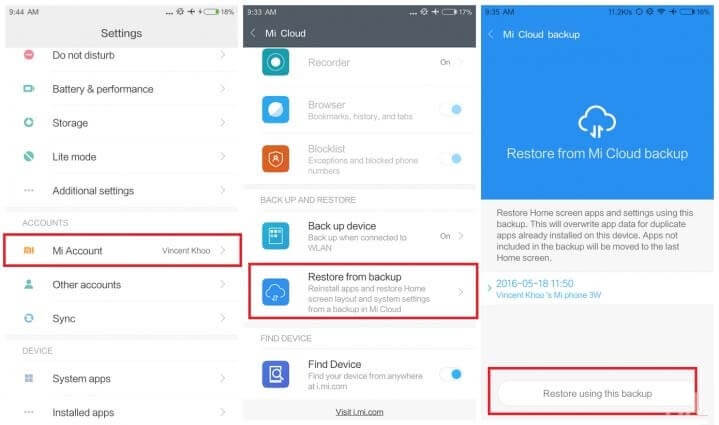 2. Restore Lost Data from Google Drive
If you have a backup on Google Drive, you can also use it to recover your Xiaomi data. This method is very easy to follow. To work on it, follow these steps: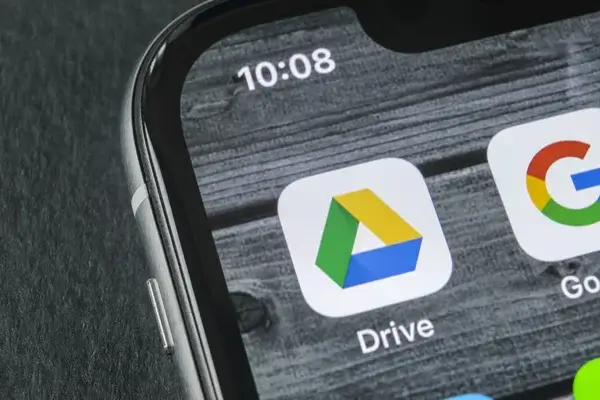 Open the Google Drive app on your phone or access it through your browser (https://google.com/drive).
Sign in to your Google account.
You should see all the files and folders you uploaded. Choose the ones you want to restore and download them to your device.
3. Recover Data from Xiaomi with a Backup App
In addition, all Xiaomi phones come with the Xiaomi backup app installed by default. This app creates automatic backups of some of the most critical files, including photos, videos, contacts, and more. So if you can't find your data in Mi Cloud or Google Drive, you can try this method. Here are the steps you need to follow to get started:
Open the Xiaomi backup app on your device.
All the files that you can restore will be displayed.
Choose the ones you want to recover and tap Restore.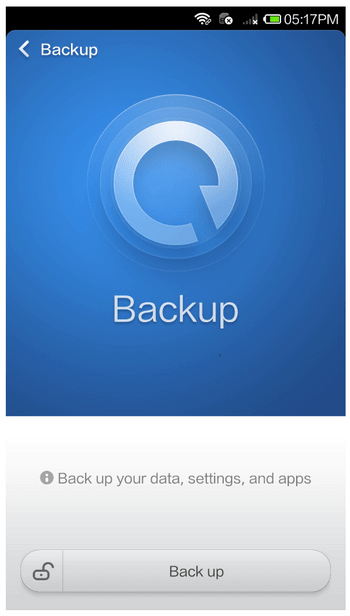 4. Use a Professional Xiaomi Data Recovery Software (Without Backup)
If you did not create a backup of your data on any platform, you will need to use professional Xiaomi data recovery software like Anyrecover (Android) to restore the deleted files to your device. This tool is among the most reliable applications. It works on almost all Android models, including Xiaomi, Samsung, LG, Sony, etc.
Moreover, Anyrecover (Android) can restore different kinds of files as long as you give it permission to fully access your device's storage. And it has plenty of useful features that will come in handy when restoring files on your device. Let's share some of the major ones.

Main Features of Anyrecover (Android):
You don't need backups to recover deleted data.
Recover data from xiaomi phone without root.
recover deleted files xiaomi from different scenarios,including lost/broken phone, accidental deletion,water damage,forgotten password,system root and more.
Before recovering the deleted files, you can preview and select them.
Supports up to 11 different data types, including WhatsApp conversations.
It can export the recovered data as an HTML, PDF, Excel, or CSV file.
With a high success rate and safety, you can rely on this tool with confidence.
How to use Anyrecover (Android)to recover Xiaomi data:
Step 1. Start by installing Anyrecover (Android) on your PC. Then open it and select the Recover Phone Data option.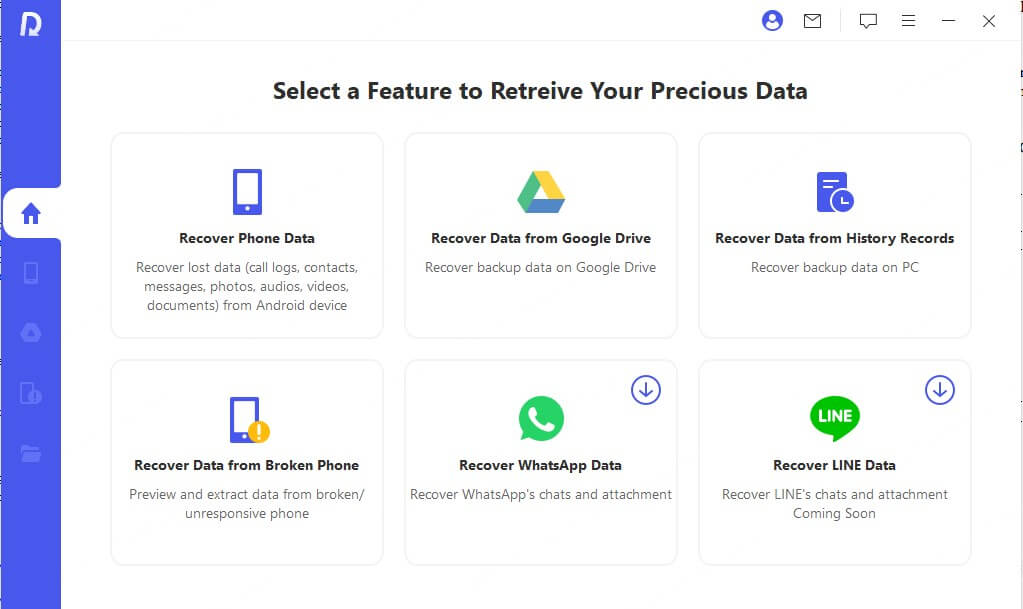 Step 2. Enable USB debugging mode in your Xiaomi phone settings. And connect it to your computer.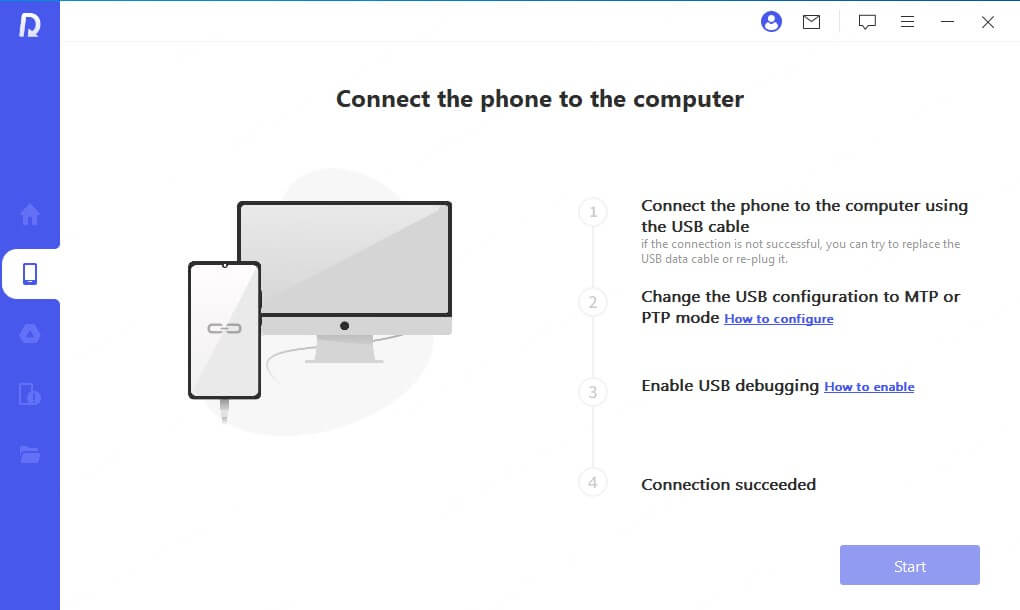 Step 3. After the software detects your phone, scan for the deleted files. Choose full scan if you want the software to recover most of the deleted files.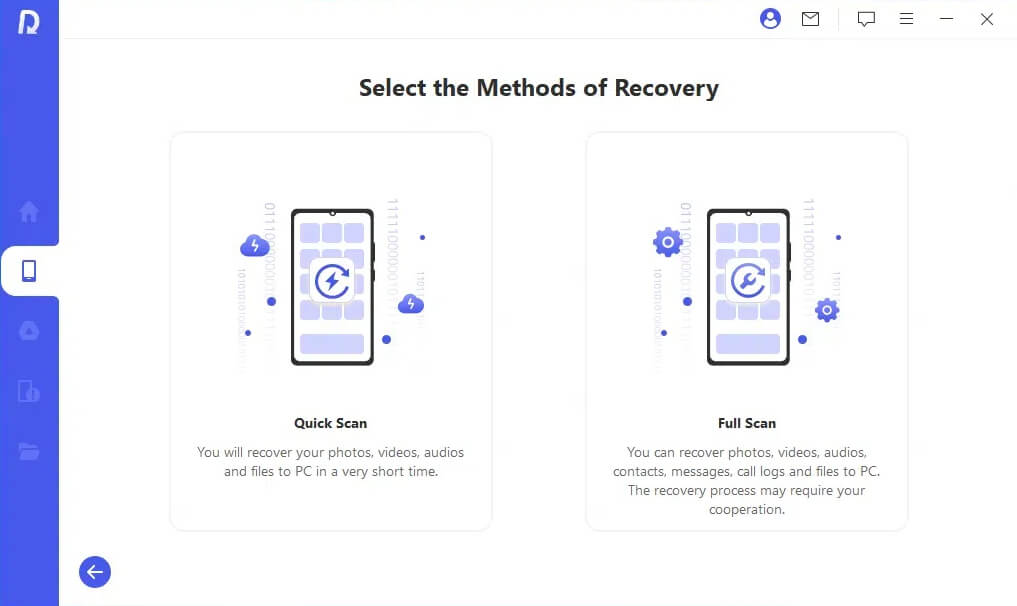 Step 4. When the scan is complete, the program will show you all the discovered files. Now you can preview the files and choose the ones you want to restore.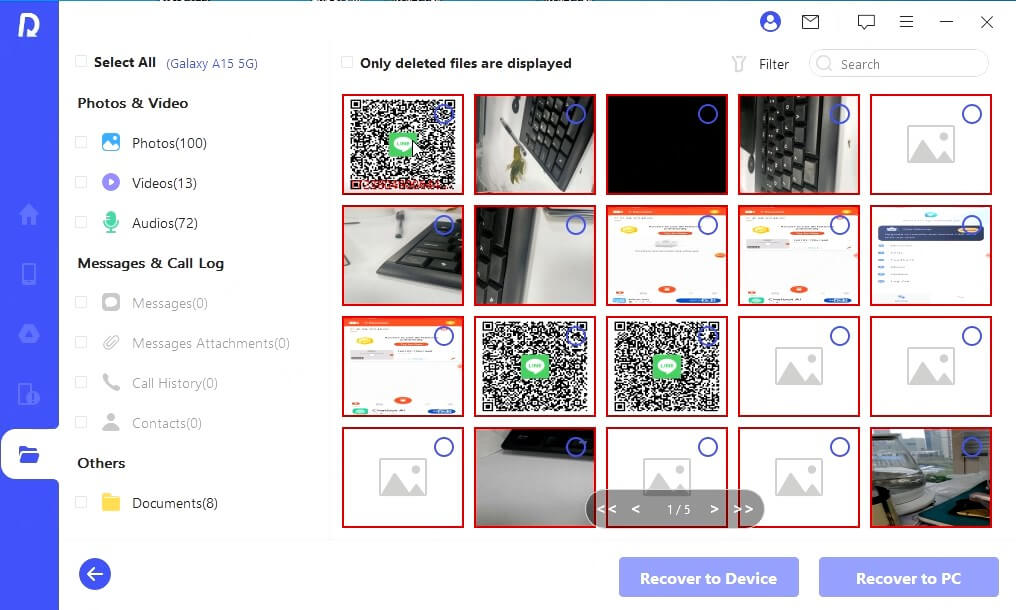 Bonus tips: Video guide about how to recover deleted photos from xiaomi phone with/without backup
FAQS About Xiaomi Data Recovery
Q1. How to recover data from Xiaomi with a broken screen?
Recovering files from a Xiaomi phone with a broken screen will require you to use a professional tool like Anyrecover (Android). You can choose the Broken Phone Recovery Mode and follow the guide to solve this issue.
Q2. How to Backup Xiaomi to Local Storage?
To create a backup on local storage, go to Settings > Additional Settings > Local backups. You can now send the backup on your phone's local storage or SD Card.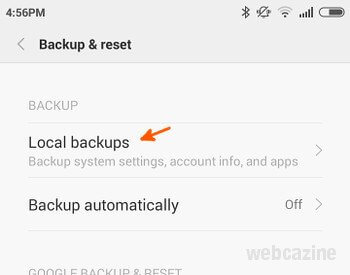 Q3. How to Backup Xiaomi to Mi Cloud?
To back up the data from your Xiaomi on the Mi Cloud, you should go to Settings > Accounts > Mi Account. Under the Backup and Restore section, tap the Backup device option. Then find the Xiaomi Cloud Backup feature and turn it on.
Conclusion
We have covered the four most reliable Xiaomi recovery solutions that you should consider. For those without a backup, Anyrecover (Android)  may be able to help. This Xiaomi data recovery software is reliable and convenient. Even if you don't have a backup or root, you can use it to recover your lost files. Let's give a try!