Recently Safari has received significant overhauls and improvements as well as brought about many new features such as start page customization, built-in language translation and custom background images. Therefore many Chrome users tempted by the new additions want to make the switch.
However, you might be worrying about losing all your browsing data: passwords, bookmarks, history, etc. Of course you can manually make the transference but it will be tedious and a nightmare if you have hundreds of details stored in Chrome. Thankfully, there is still a way to import passwords from Chrome to Safari easily and conveniently as long as your Mac is updated to Catalina 10.15.4.
Part 1: The Advantages of Importing Passwords from Chrome to Safari
There are a few benefits for syncing your passwords from Google Chrome to Safari, see below to know.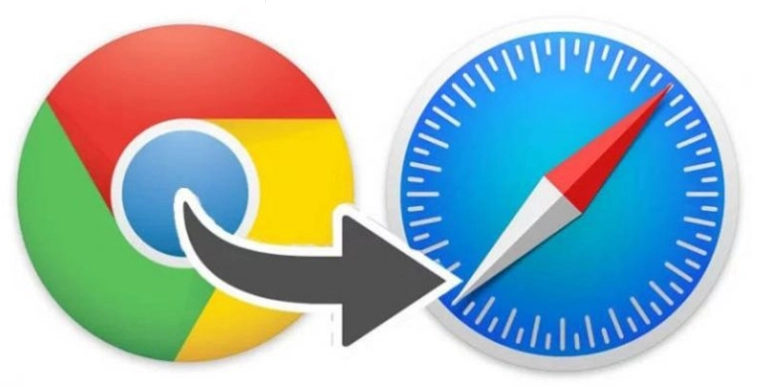 Safari now has offered new performance improvements, which makes many Chrome users choose to switch to Safari. Apple officials claim that Safari is now capable of loading frequently visited websites 50 percent faster on average than Google Chrome. Power efficiency has also been improved as Safari can now stream video for up to three hours longer and browse the web for an hour longer compared to third-party browsers like Chrome or Firefox, according to Apple.
By importing your passwords to Safari, you also update your iCloud Keychain automatically. This means that across all your other Apple devices (e.g. iPhone, iPad or even other Macs), your passwords will be easily accessible.
The other benefit is that Safari is not as resource-intensive as Google Chrome. With Safari, you will be able to browse the web with fewer resources, resulting in a cooler machine and a longer-lasting battery.
Safari also takes your privacy very seriously. Apple has added a new feature called 'Privacy Report' which prevents trackers from following you across websites. You can check the 'Privacy Report' for websites in Safari and see how many trackers have been contacted by a specific website.
Part 2: How to Import Passwords from Chrome to Safari
STEP 1: Open Safari. Click on 'File' in the menu bar, go to 'Import From' and select 'Google Chrome'.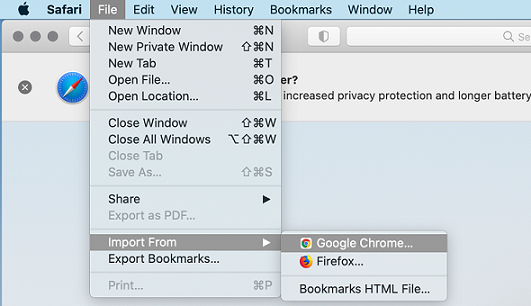 STEP 2: Check the box next to 'Passwords' (you can choose to also check 'Bookmarks' and/or 'History' as well if you want to import these). Click 'Import'.

STEP 3: When Safari prompts you to use your 'Chrome Safe Storage' keychain information, input your password and click 'Allow'.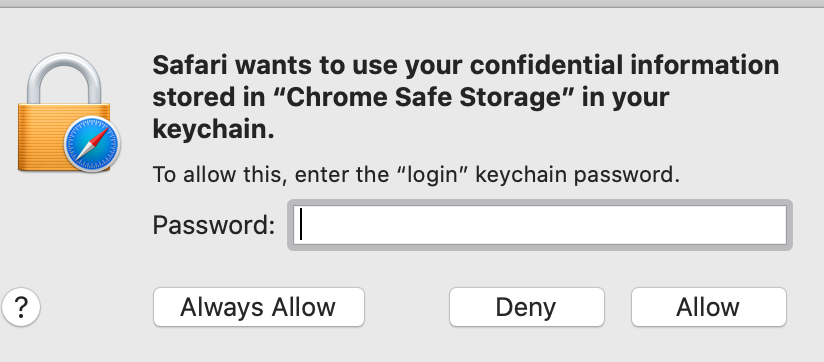 STEP 4: When Safari prompts you for your 'Chrome Safe Storage' keychain access, input your password and click 'Allow'.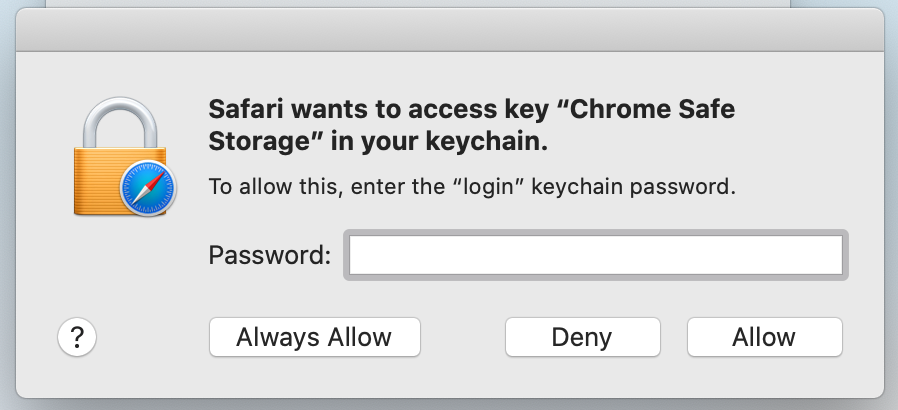 That's it! Your Chrome passwords are now imported to Safari!
Likewise, if you are using a different third-party web browser like Firefox, you'll be able to import your saved passwords, login details, bookmarks, etc to Safari in a similar way using the above steps.
TAKE AWAY
Importing your Chrome passwords to Safari is very straightforward and can be completed in just a few minutes. Hopefully, this guide helps walk you through the procedure of syncing passwords across the two different apps. Did you manage to import passwords from Chrome to Safari without issues? Do drop in a comment and let us know.