SD cards are widely used to store data on different devices, including Mac computers. How to format a sd card on a mac may be challenging for some users, particularly those new to the operating system. Formatting an SD card on a Mac is a useful way to clean the card and prepare it for further use. In this guide, we will discuss why it is essential to format SD card on Mac, and the top Mac SD Card Recovery software available for Mac users. We will also provide effective tips to prevent data loss on your Mac SD card.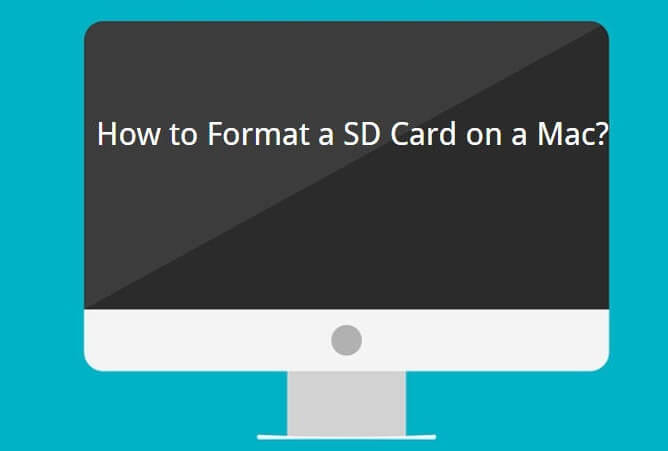 Mac SD Card Recovery After format sd card on mac
No.1 Restore deleted, lost, formatted or corrupted files from a full range of devices.
No.2 Recover 1000+ file types: photos, videos, office documents, emails, audio, etc.
No.3 Work well with both Mac and Windows.
No.4 Recover up to 8 files for free with trial verison.
No.5 Super user-friendly interface for no tech-savvy.
SD (Secure Digital) cards are a type of small, removable memory card that are commonly used in digital cameras, smartphones, and other portable devices. They are often used to store photos, videos, music, and other types of files. There are several different types of SD cards, including standard SD, miniSD, and microSD. Each type is a different size, with microSD being the smallest.
SD cards come in different storage capacities, typically ranging from a few gigabytes (GB) to several hundred GB. The storage capacity you need will depend on the type and amount of files you plan to store on the card. It's important to note that not all devices are compatible with all types of SD cards, so be sure to check your device's specifications before purchasing a new SD card. Additionally, be sure to properly eject the SD card from your device before removing it to prevent data loss or corruption.
Part 2.

Why Format an SD Card on a Mac?
Preparing the SD card for use: If you're using a new SD card, or if you've erased all the data from an existing card, you may need to format the card in order to prepare it for use with your Mac or other devices. Formatting will create a file system on the card that your devices can read and write to.
Troubleshooting issues: If you're experiencing problems with an SD card, such as being unable to read or write files to it, formatting the card can sometimes resolve the issue. This will erase all the data on the card, so be sure to backup any important files before formatting.
Changing the file system: By default, SD cards are usually formatted with the FAT32 file system, which has limitations on file size and doesn't support certain file types. If you need to use the card for storing larger files or different file types, you can format it with a different file system, such as exFAT or NTFS, using your Mac.
Keep in mind that formatting an SD card will erase all the data on it, so be sure to backup any important files before formatting. You can format an SD card on a Mac using the Disk Utility app, which is included with macOS.
Part 3.

Why Can't Format SD Card on a Mac?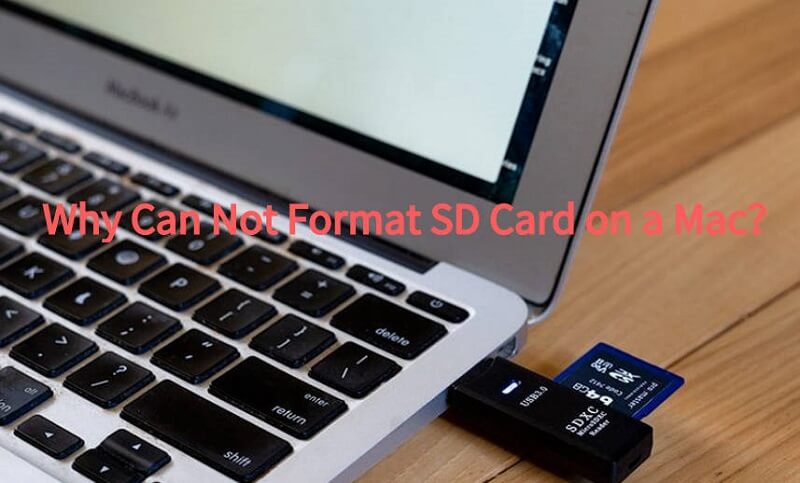 Disk Utility not recognizing the SD card: Sometimes Disk Utility, the app used to format disks on a Mac, may not recognize the SD card you're trying to format. This could be due to a faulty card reader or an issue with the card itself. Try using a different card reader or a different computer to see if the issue persists.
File system incompatibility: Certain file systems, such as exFAT or NTFS, may not be compatible with your SD card or your Mac. Make sure you're selecting a compatible file system when formatting the card.
Corrupted SD card: If your SD card has become corrupted, you may not be able to format it on a Mac. In this case, you may need to use specialized data recovery software to recover any important files and then replace the card.
User account permissions: If you're logged in as a standard user on your Mac, you may not have permission to format disks. Try logging in as an administrator or requesting administrator privileges from the owner of the Mac.
Part 4.

How to Format a SD Card on a Mac?
The great news is that you don't have to spend money on purchasing an expensive application because all the necessary tools for formatting an SD card are readily available as part of the macOS operating system. To format an SD card on your Mac, follow these steps:
Step 1: Connect your SD card to your Mac using an SD memory card reader.
Step 2:Open the Disk Utility application.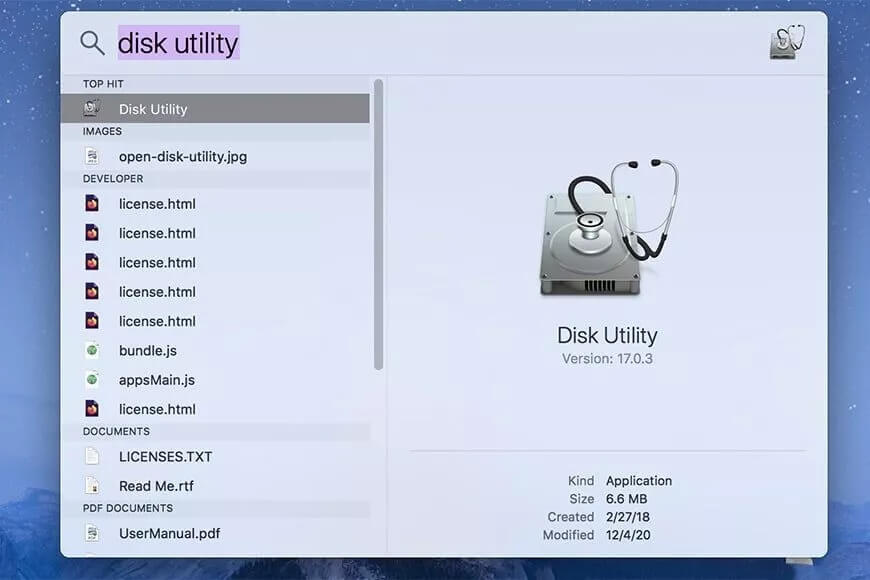 Step 3: Locate and select your SD card from the list.
Step 4:Click on the "Erase" function.
Step 5:Optionally, enter a name for your SD card. Choose the appropriate filesystem format based on the size of your SD card. If it is 64GB or larger, select exFAT. If it is 32GB or smaller, select FAT32.
Step 6: Click on the "Erase" button to initiate the formatting process.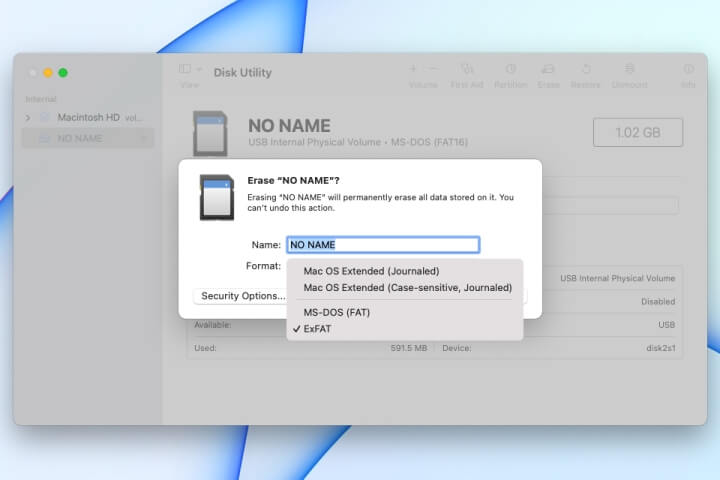 Part 5.

Top SD Card Recovery Software on Mac
iMyFone AnyRecover is intended to assist users in retrieving lost or deleted files from a range of storage devices including hard drives, USB drives, memory cards, and more. Utilizing advanced algorithms and powerful scanning technology, the software can scan the selected storage device for recoverable data and present the findings in an intuitive interface.
With AnyRecover, users can recover various types of files including photos, videos, documents, emails, and audio files, among others. The software also supports different file systems such as FAT32, NTFS, exFAT, HFS+, and more. Additionally, the preview feature in AnyRecover allows users to preview the recoverable files before retrieving them. Furthermore, AnyRecover is capable of recovering SD card data on Windows.
Data Recovery on Windows/Mac
No.1 Restore deleted, lost, formatted or corrupted files from a full range of devices.
No.2 Recover 1000+ file types: photos, videos, office documents, emails, audio, etc.
No.3 Include a preview panel to filter the scanning results.
No.4 Repair damaged/broken video files after recovery.
Part 6.

How to Recover Deleted Files from SD Card on Mac
AnyRecover provides the service of Recover Deleted Files from SD Card on Mac/Windows, you can quickly recover your deleted files in a few steps. The following are the steps for file recovery.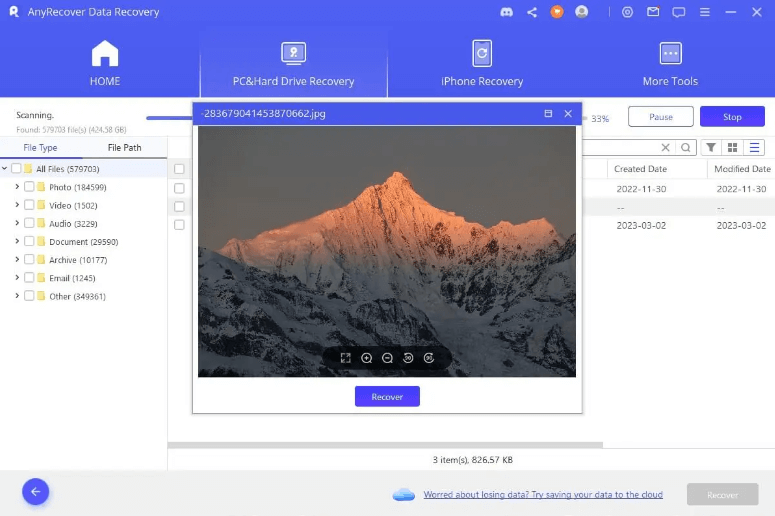 Step 1: Connect the External Device Start by connecting the external device to your computer; make sure that it can be detected.
Step 2: Select the External Device Select the device from which you want to recover data, then hit on it to begin the recovery process.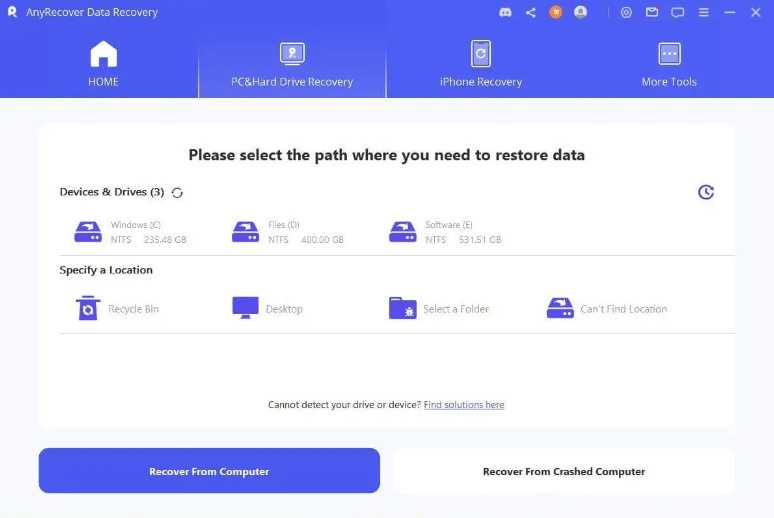 Step 3: Scan the External Device An all-round scan will be conducted on the selected external device; the overall scanning time depends on the size of the data and performance of your computer. You can also choose to pause or stop the scanning at any time.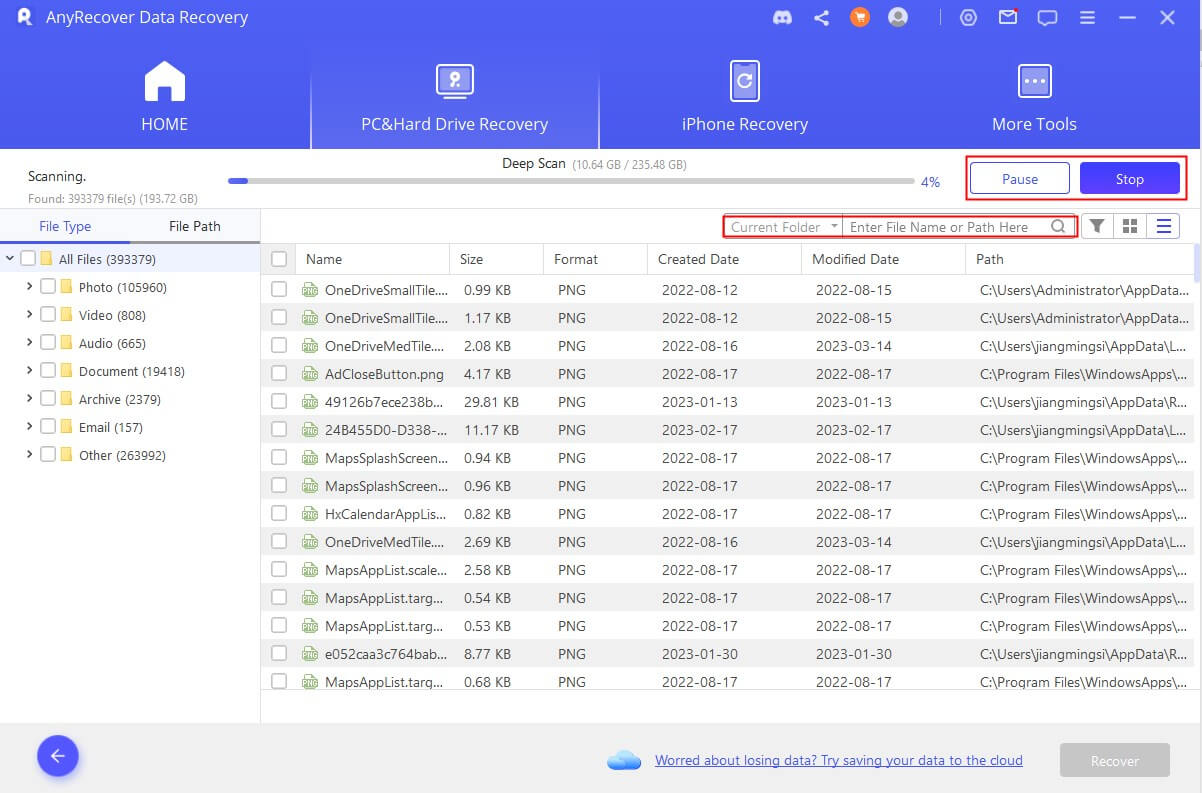 Step 4: Preview and Recover Files Once the scanning process is finished, you can locate the targeted files from the scanning results and preview them before recovery. To get these files back, click the "Recover" button and select a safe location in which to save the files.
Part 7

Effective Tips to Avoid Mac SD Card Data Loss
Safely eject the SD card: Always eject your SD card before removing it from your Mac. To do this, click on the SD card icon on your desktop, and select "Eject" from the context menu. This ensures that all data is written to the card before it is removed, reducing the risk of data loss.
Avoid using unreliable SD cards: It is important to use high-quality, reliable SD cards. Cheap or poorly made cards may fail, resulting in data loss. Look for well-known brands and read reviews before purchasing an SD card.
Keep your SD card clean: Keep your SD card clean and free from dust and debris. Wipe it gently with a microfiber cloth before inserting it into your Mac. This will prevent any damage to the card and reduce the risk of data loss.
Back up your SD card regularly: Back up your SD card regularly to avoid data loss. You can use Time Machine or other backup software to create a backup of your SD card on a regular basis.
Use an anti-virus software: Install and use anti-virus software to prevent malware or viruses from corrupting your SD card. Malware can cause data loss or even render your card unusable.
Do not remove the SD card during file transfer: Do not remove the SD card from your Mac while files are being transferred. This can result in data loss or corruption of the files being transferred. Always wait for the transfer to complete before removing the SD card.
Conclusion
Are you struggling to how to format a sd card on a mac ? or How to do Mac sd card recovery Don't worry, we've got you covered! Whether you're a Mac newbie or a seasoned pro, this article is a must-read for anyone who uses SD cards on their Mac.