Welcome to our comprehensive guide on recovering and repairing Panasonic MDT files! If you've encountered issues with your Panasonic MDT files and are looking for solutions, you've come to the right place. MDT files are essential in the world of data management, specifically for Panasonic devices. These files store vital information and configurations, making them critical for seamless operation. However, like any other file format, MDT files can become corrupted or inaccessible due to various reasons. In this article, we will explore the methods and tools available to recover your valuable Panasonic MDT files and repair any damages they may have incurred. So, let's dive in and get your MDT files back on track!
Part 1. What is a mdt file?
Panasonic's digital cameras, such as the GH4, GH5, and GH7, employ MDT as their default video file format. The GH5 camera, in particular, enhances picture quality, provides superior video stabilization, and boasts a more compact body. Once recorded, the Panasonic GH5 utilizes MDT format to store footage on the memory card.
The camera performs the recording and transfer processes for movies, photographs, and MDT files stored within it. MDT files play a unique role in preserving the default configuration of Access database files, distinguishing them from other file types. Consequently, the process of recovering MDT files from Panasonic devices remains relatively unfamiliar to most individuals.
Part 2: How to Recover Panasonic GH4/GH5 MDT Video Files with/without Software?
Recovering MDT files is possible both with and without a backup. Presented below are three methods for MDT file recovery:
Method 1: Recover recover MDT File with Advanced Program
GH5 files are prone to corruption. In the event that your files have become corrupted and you wish to recover them from a corrupted hard drive, you can use an advanced recovery program.
One such tool is AnyRecover, which allows anyone to recover corrupted MDT files. All-in-one data recovery software to recover data from iPhone, Windows,and Mac systems. This program supports various file types and formats and is more cost-effective compared to other data recovery tools. It excels at retrieving data from corrupted hard drives with ease.
Now, let's explore how to recover Panasonic GH5 MDT files using this powerful tool.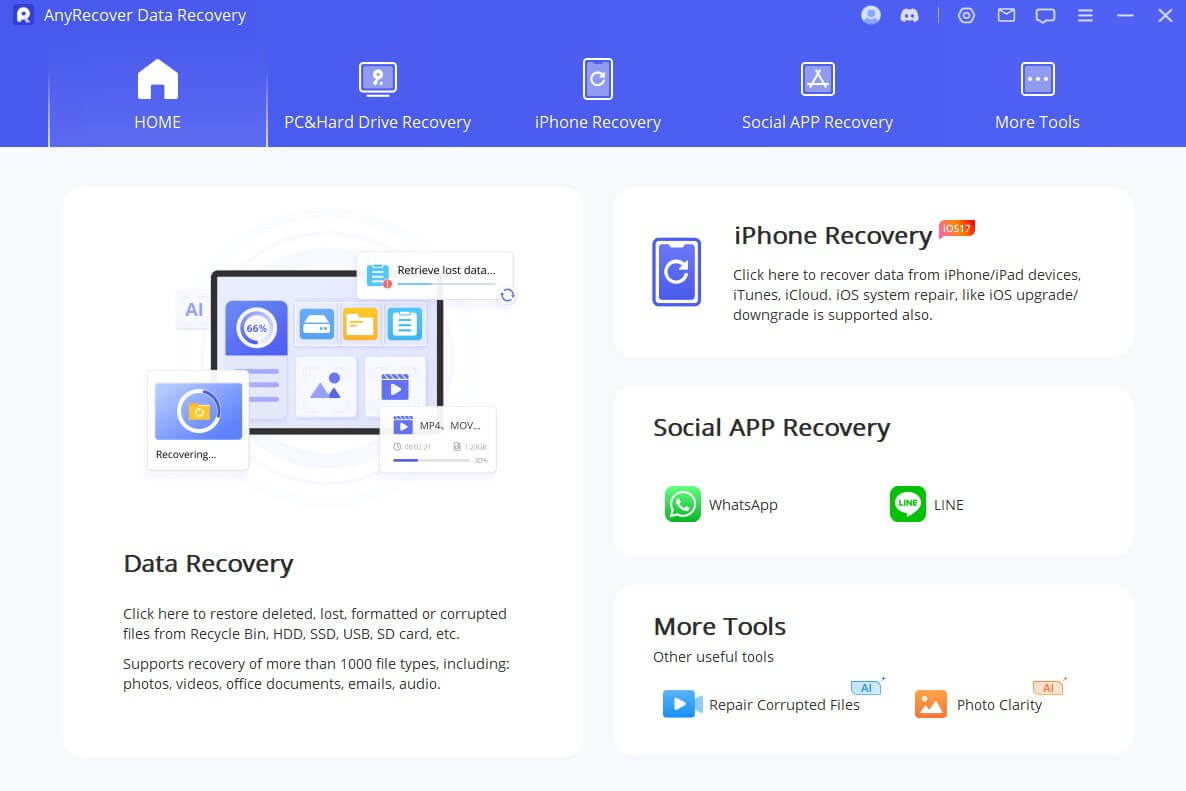 Step 1:download it and install it on your PC. It is worth noting that this tool is portable, which means you can also install it on a USB flash drive and conveniently utilize it from there.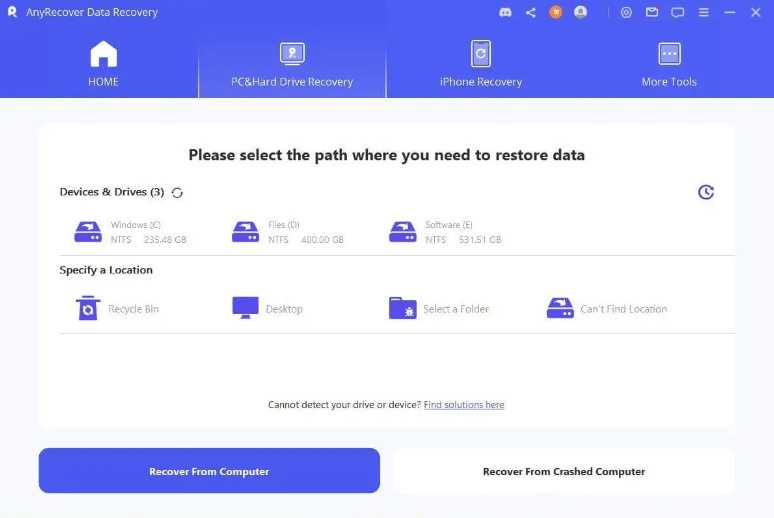 Step 2: After initiating the scanning process with the AnyRecover software, patiently await its completion. Once the scanning is finished, you will find a comprehensive list of all the files stored in that location displayed on the interface. You can then preview each file and select the specific one you wish to recover.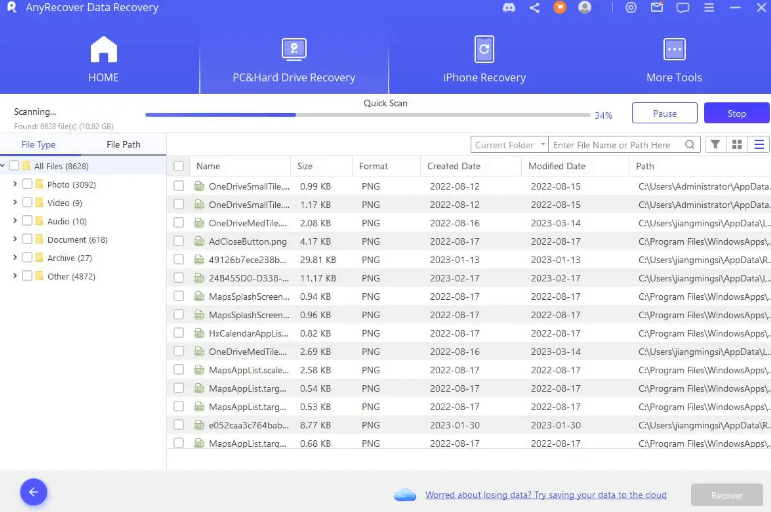 Step 3: Upon selecting the desired MDT files for recovery, simply click on the "Recover" option to initiate the process of saving them to a secure location.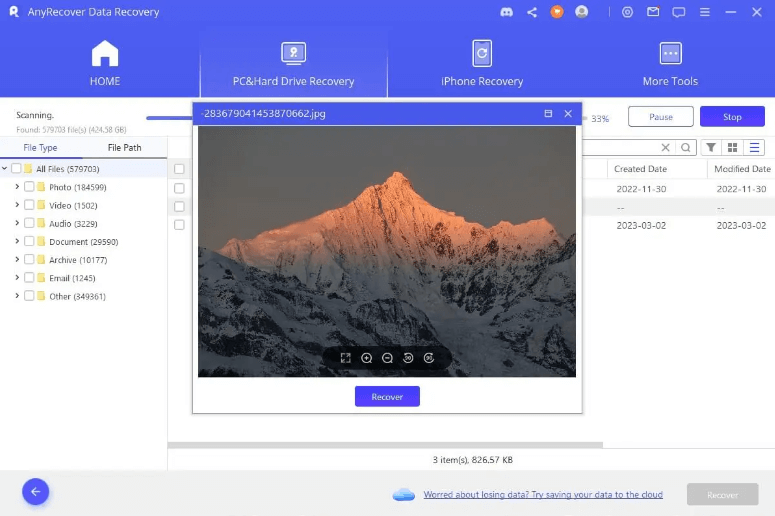 Conclusion
Panasonic digital cameras utilize the MDT file format to store videos. Unfortunately, if these files become corrupted, lost, or damaged, you risk losing your valuable video footage. However, by following the instructions in this blog, you will gain a clear understanding of how to recover MDT files effectively.
In situations where the initial recovery methods prove ineffective, you have the option to utilize specialized software like AnyRecover. This powerful data recovery tool excels at repairing and restoring MDT files, ensuring they return to their original condition with a high success rate. Regardless of the extent of corruption in the MDT files, the advanced algorithm of AnyRecover can swiftly locate hidden or damaged files and repair them in just three simple steps.
Your best data recovery specialist
To Get 10% OFF discount, Copy and Paste coupon code "RECOVER9"during checkout