Losing photos from your iPad can be devastating, whether it's due to accidental deletion or a system failure. But don't lose hope just yet! There are several potential solutions you can explore to recover your precious data from your iPad, even if you don't have a backup after a factory reset. The outcome depends on the circumstances surrounding the deletion and your actions immediately after. With the right approach, you might still have a high chance of successful photo recovery.
Part 1. Can I Restore Deleted Photos from iPad without backup
After accidentally deleting your photos, the common question arises: Can I recover deleted photos from iPad without backup? The answer is a definite yes! If you haven't deleted the photos from the Recently Deleted album, Apple retains them for 30 days.
However, if the desired photos aren't in this folder or you manually deleted them from there, the chances become slim. But don't worry, there's still a different method to try. Using a third-party app, you can recover specific types of lost photos according to your needs. Let's explore the two methods below for recovering photos from your iPad without backup or after factory reset.
Part 2. How to recover deleted photos from ipad without backup
It's important to understand that even without a backup, deleted photos can still be highly recoverable. When you delete a photo, the system doesn't completely eliminate the file. Instead, it removes the file marker to make room for new data. As long as the data hasn't been overwritten and you have the appropriate tool, you can effortlessly recover the data.
Looking for the right tool to recover your deleted photos? Look no further than AnyRecover data recovery. It is regarded as the best and most cost-efficient data recovery tool in the market,which supports recover data from iPhone/iPad (iOS 17 supported), Windows and Mac system. With AnyRecover, you can effortlessly recover your deleted photos from iPad, even without a backup, and get immediate results.
Steps to Recover Deleted Photos from iPad without Backup After Factory Reset
Step 1: Run AnyRecover data recovery on your computer and then select "iPhone Recovery." And then click "Recover from Device" to begin.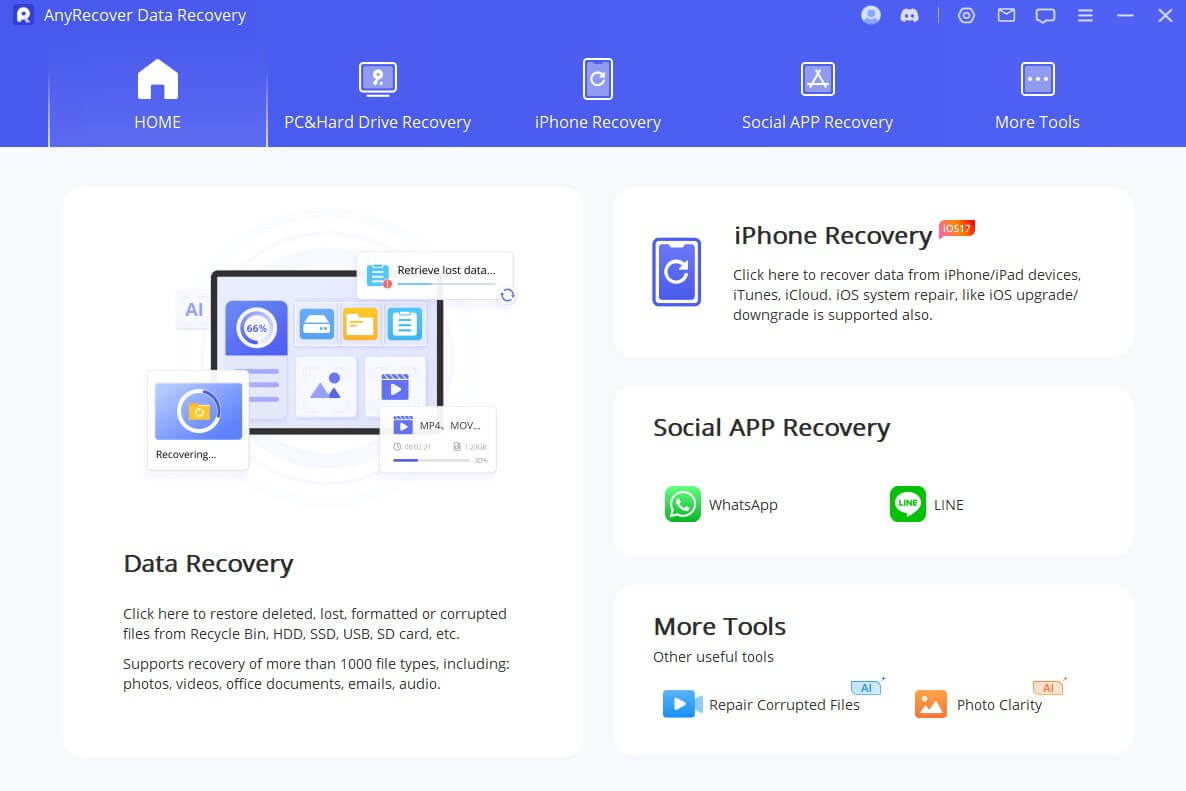 Step 2: Next window, select "Photos" type to recover. Click "Scan" as soon as the program detects the device.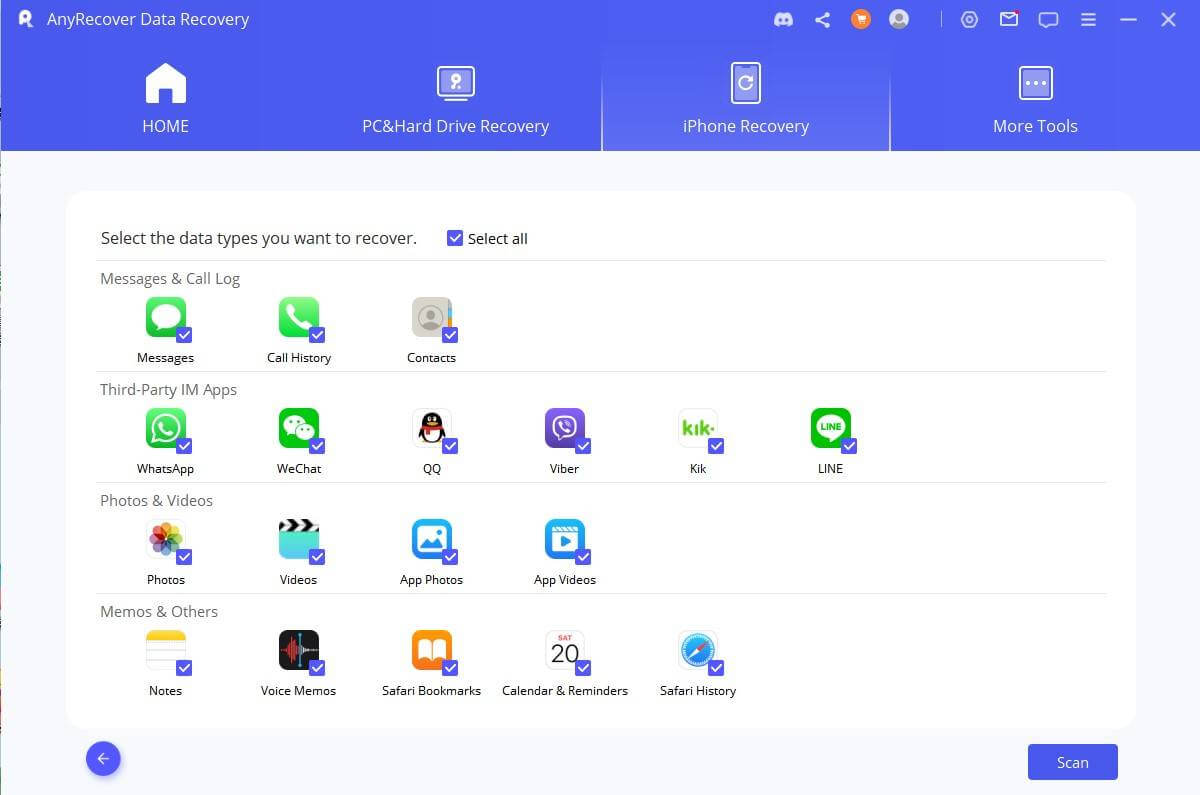 Step 3: When is done, you can preview the photos and then select the ones you want to recover. Click "Recover" to save the deleted photos to your iPad or computer.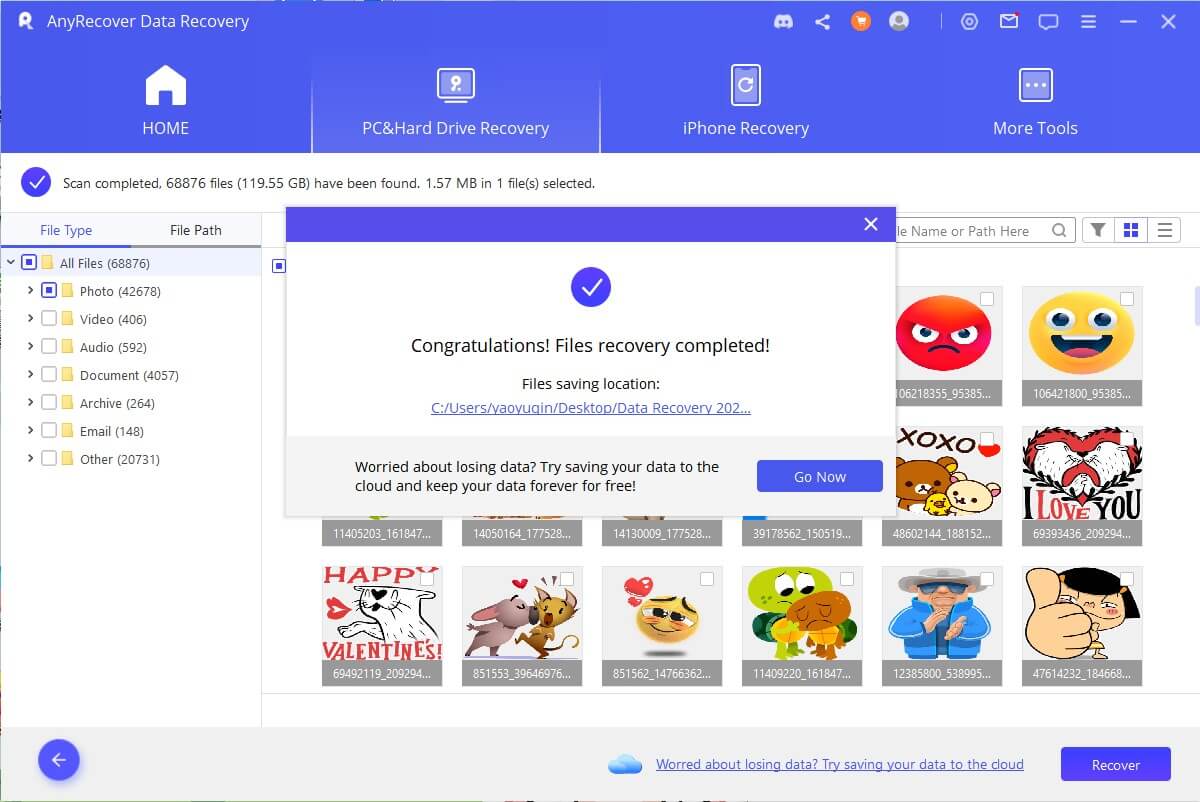 Part 3: How to Retrieve Deleted Photos on iPad with Backup
Method 1: Check iPad Recently Deleted Photos Folder
If your iPad is running on iOS 9 or a newer version, there is a chance to retrieve your photos from the Recently Deleted section. Follow these simple steps to proceed:
Open the Photos app on your iPad.
Navigate to the "Albums" tab.
Scroll down to the bottom of the menu and tap on "Recently Deleted".
Method 2: Restore Deleted Photos on iPad with iCloud
If you have been utilizing iCloud to back up your data, including photos, you might be in luck. Even if you don't recall enabling the setting, it's worth following this process as there's a good chance it will work. However, please note that this method requires you to be able to turn on your iPad. To recover your photos from iCloud, follow these steps:
Step 1: Open the Settings app.Scroll down and tap on "General"and then select "Transfer or Reset iPad"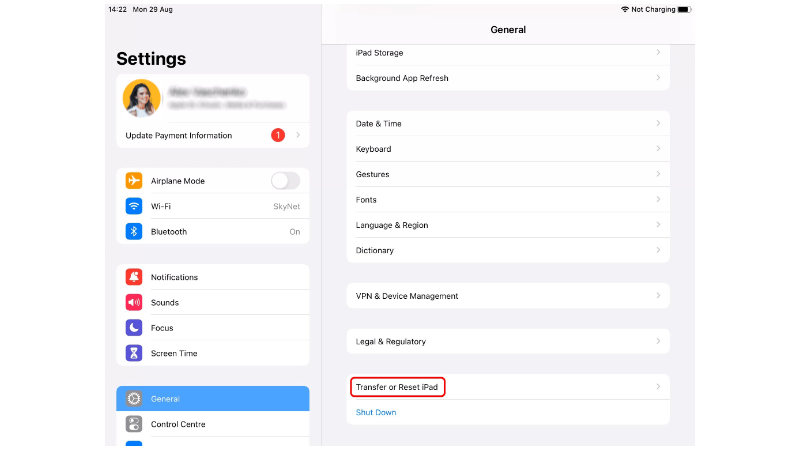 Step 2: Tap on Erase All Content and Settings, and tap on Continue to confirm. Please note that this action will erase all data on your iPad, so ensure that you have a recent backup before proceeding.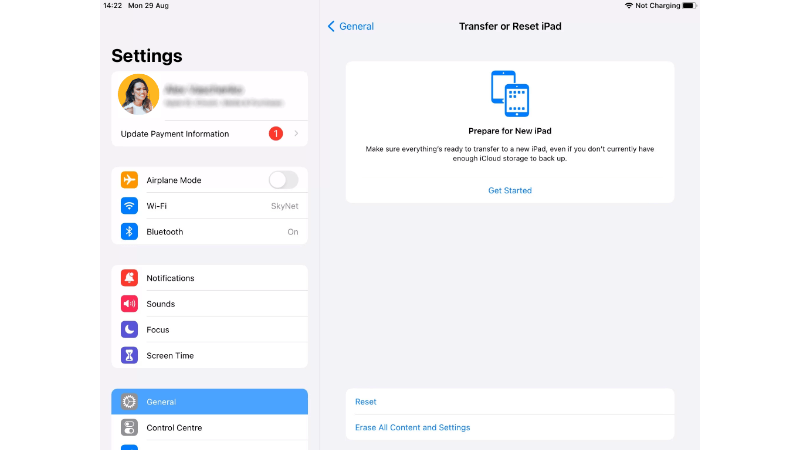 Step 3:After wiping the iPad, proceed to restart it.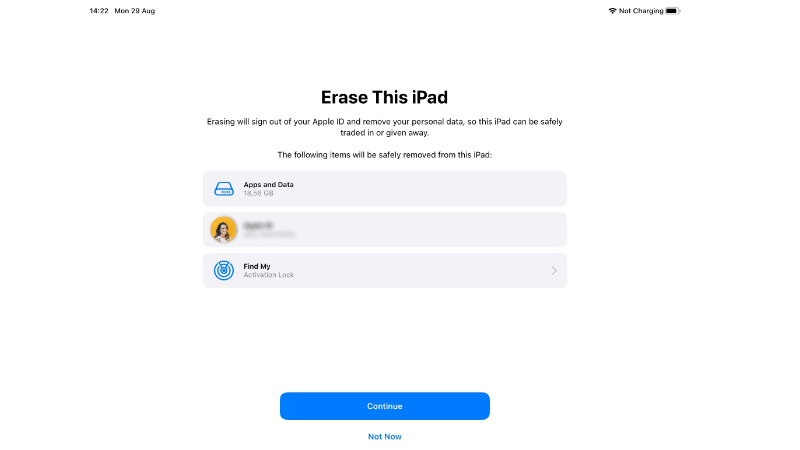 Step 4: And then go through the initial setup process until you reach Apps & Data. Tap on "Restore from iCloud Backup". Sign in with your Apple ID. A list of available backups will appear. Choose the most recent one that contains the data you need, or select an older backup if necessary.
Step 5:Allow the transfer process to complete. Ensure that your device remains connected to a Wi-Fi network for faster transfer speeds and to avoid any unexpected data charges. If prompted, enter your Apple ID during the process. Complete the remaining steps of the setup procedure as prompted.
Conclusion
Recovering deleted photos from an iPad may seem daunting initially, but it's not as challenging as it appears. It may require some trial and error to find the right method, but the effort is worth it to retrieve your valuable data. It's crucial to develop good habits for data protection to avoid encountering similar issues in the future. Safeguarding your data is essential to prevent such problems from arising down the line.
iPhone/iPad data Recovery
supports recovering photo from iPad/iPhone without backup after factory reset.