My 1tb hard drive is unaccessible with essential files and programs on it. What happened is that I attempted to move my stuff to my new HDD, and so I used some random software. Now, this tool created an NTFS partition on the new drive and left the remaining space unallocated. On Partition Manager and File Explorer, my storage now shows as RAW and I can't access it. Please, how do I fix this? I want to return the drive to NTFS so that I can access my data.
If your drive has never become RAW suddenly, you are one of the lucky few. Most people have had this challenge, and what they do here is simple format the drive back to NTFS or another recognizable format and lose their data. Well, I'm glad to tell you that you do not have to get rid of vital data simply because you can convert RAW to NTFS without losing data. What you need to do first is recover data from the raw drive/partition.
Part 1: Recover Data from RAW External Hard Drive with AnyRecover
The marvelous AnyRecover is the most straightforward way to perform raw file recovery. It can restore data from any storage or partition. Without any technique skills required, you can handle it all by yourself.

AnyRecover's Key Features:
It can recover lost data from inaccessible raw drive/partition efficiently.
AnyRecover is specially designed to recover over 1000 different file formats of photos, videos, documents and emails, etc.
Advanced data scanning algorithms. Data scanning speed of AnyRecover is blazing fast, allowing you to scan and look for hidden files quickly.
User-friendly software interface which is suitable for beginners. Help you recover deleted data easily.
AnyRecover offers a FREE Trial with 8 files for free recovery with no size limit. You could also preview your data before recovering it. You could also preview your data before recovering it.
Supports Windows 11/10/8/7/XP and MacOS.
How to Recover Data from Raw Drive/Partition with AnyRecover
Step 1. Run AnyRecover on your PC and choose the "Lost Partition Recovery" mode.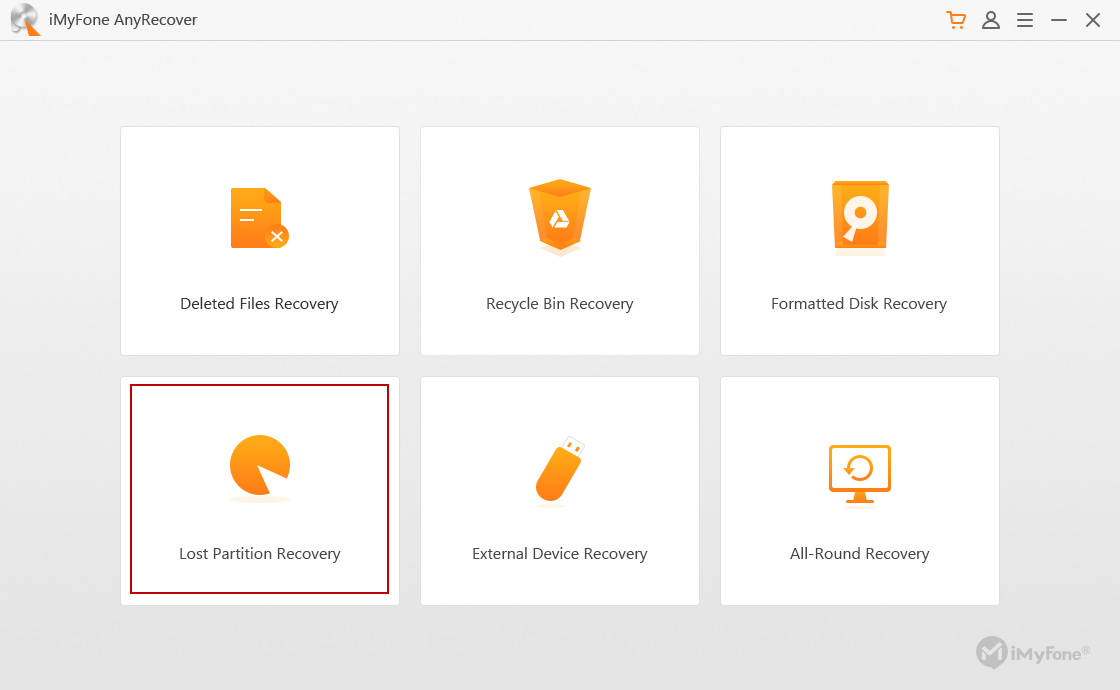 Step 2. Specify the source location of the partition to be converted and click "Next".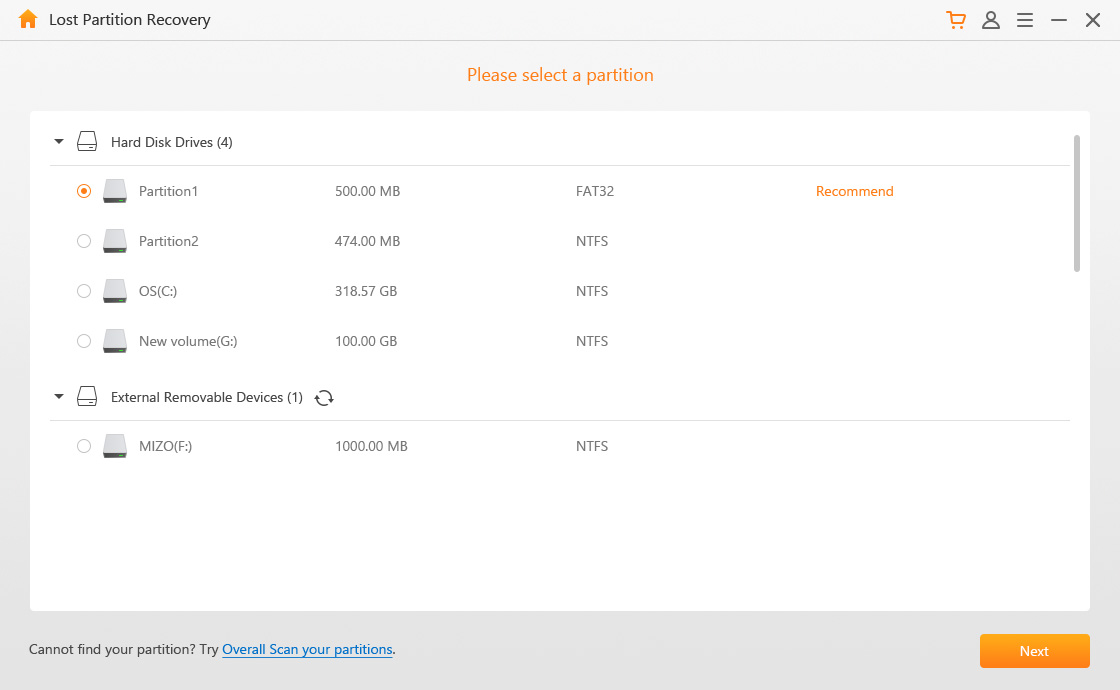 Step 3. Select the type of files you wish to restore (images, music, documents, videos, etc.) and hit "Scan" for the program to begin searching for available files.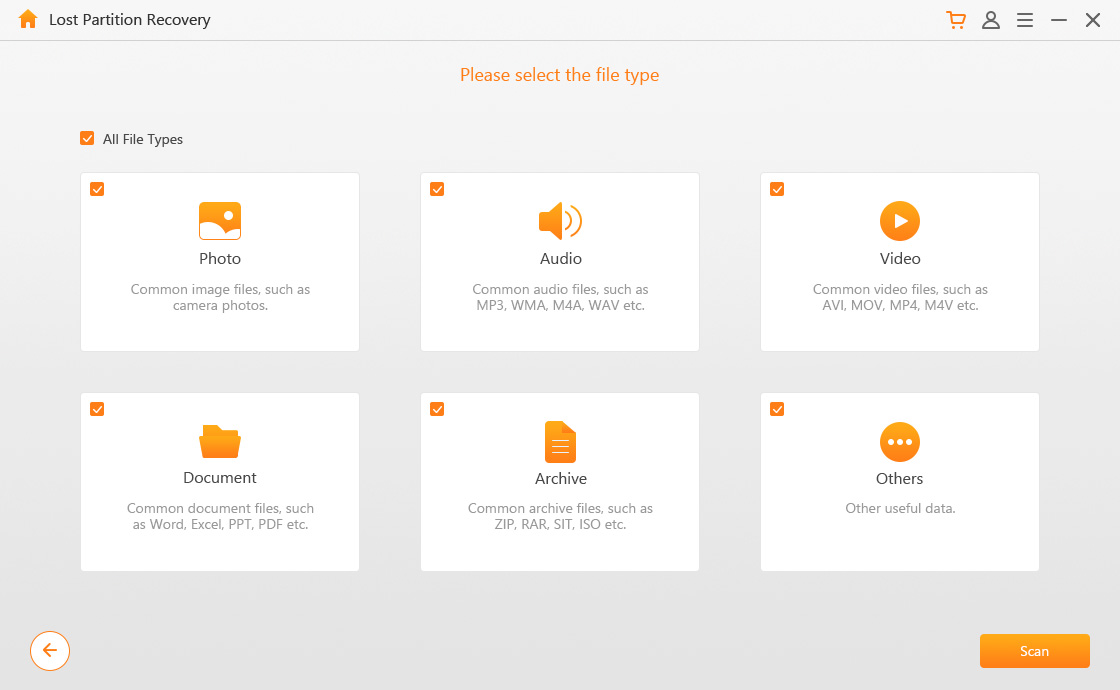 Step 4. Following the scan, you will see all the recoverable files listed. You can preview them before recovery by double-clicking on them.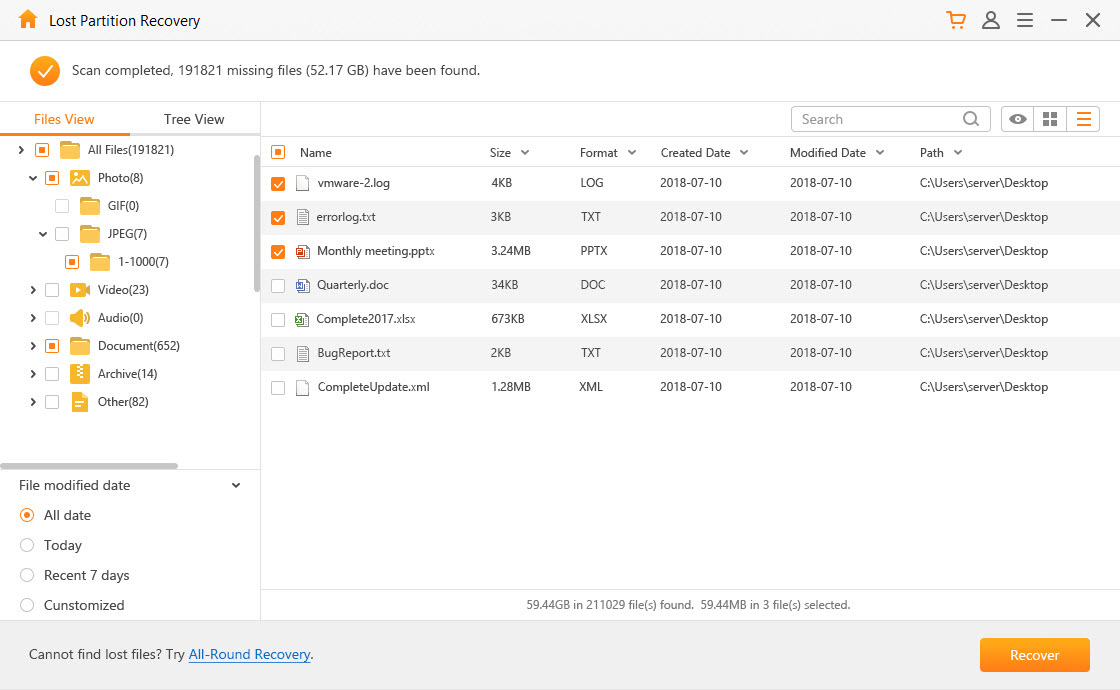 Step 5. When you see the files you want to recover, you can finally get them back by clicking "Recover" and choosing an output destination where the computer should save recovered items.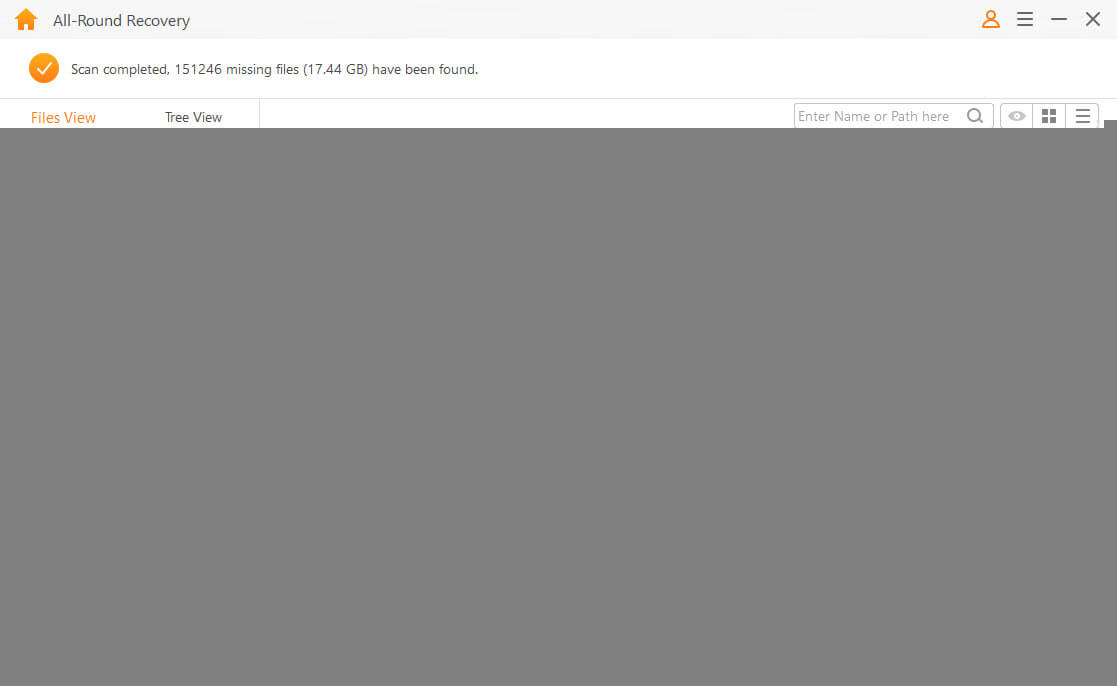 Part 2: How to Convert RAW to NTFS?
1. Format RAW to NTFS
Step 1: Open "This PC" and right-click the RAW disk or partition. Hit "Format".
Step 2: Choose NTFS and configure other options.
Step 3: Navigate to Start > OK.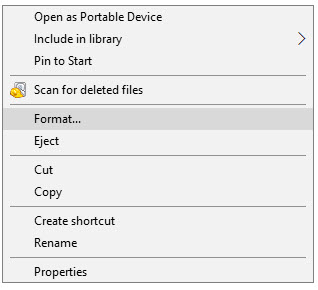 2. Convert RAW to NTFS Using CMD
An alternative way to convert RAW to NTFS is by using the Command Prompt interface. Below are the steps to follow.
Step 1. Run Command Prompt as an administrator.
Step 2. Enter convertX(driver letter):/fs:ntfs and press "Enter".
Step 3. Enter the name of the disk or partition you wish to convert RAW to NTFS. Hit "Enter".
You've successfully converted RAW to NTFS and keeps all your data intact.
Part 3: Why You Need to Convert RAW to NTFS?
The primary purpose of storage is to store data to access it later. When a drive is RAW, your computer won't be able to read it. Because of this, your data would be stuck in the location, and you won't have access to it.
You need to convert RAW to NTFS because you cannot access RAW drives.

You must convert RAW to NTFS to use the drive for data storage.

You cannot back up the drive because your PC does not recognize the file system.
Part 4: What is RAW File System?
A RAW file system can mean several things. A storage device that in RAW format could either say that your computer does not recognize the disk's file system, the file system is corrupt, or that the entire hard drive or specific partition is faulty.
What causes a hard drive to become RAW?
From the above explanation, you can see that, for example, FAT, ReFS, NTFS, exFAT, and Live File System are the file systems that Windows support. Any drive connected to the Windows computer that is none of those formats, Windows sees them as RAW until you format the drive successfully.
Conclusion
Before reading this post, most people might have believed that the files in RAW drives were gone forever; some others wouldn't even know what a RAW drive is, to start with. Now, you know all about RAW drives and how to convert raw to NTFS without losing data with the help of AnyRecover.