SimpleTech external drive is one of the best devices for storing and transferring massive digital content. However, it is the common case when external drive crashes or corrupts due to system error or other reasons, which will probably cause data loss.
If you have lost important data on SimpleTech external hard drive, don't worry, here we are introducing you top solutions to recover data from it.
Part 1: iMyFone AnyRecover - The Best Data Recovery Software for SimpleTech External Hard Drive
iMyFone AnyRecover is the best option for you to recover data from SimpleTech External Hard Drive, no matter the data was lost because of formatting, accidentally deleting, OS crashing or others.  It deeply scans for lost or inaccessible data with its advanced deep-scan algorithm. No technique skills required, you can easily get your lost data back by yourself.

AnyRecover's Key Features:
AnyRecover is specially designed to recover over 1000 different file formats of photos, videos, documents and emails, etc.
Advanced data scanning algorithms. Data scanning speed of AnyRecover is blazing fast, allowing you to scan and look for hidden files quickly.
User-friendly software interface which is suitable for beginners. Help you recover deleted data easily.
AnyRecover offers a FREE Trial with 8 files for free recovery with no size limit. You could also preview your data before recovering it. You could also preview your data before recovering it.
Supports Windows 11/10/8/7/XP and MacOS.
How to Recover Data from SimpleTech External Hard Drive?
Below is how you can retrieve lost data on your Windows PC. If you are a Mac user, then follow the same steps on your Mac with AnyRecover Mac version.
Step 1: First, install the AnyRecover app and then select the "External Device Recovery" mode. Through this mode, you can easily recover the lost data from external hard drive, SD card, flash drive or other storage devices.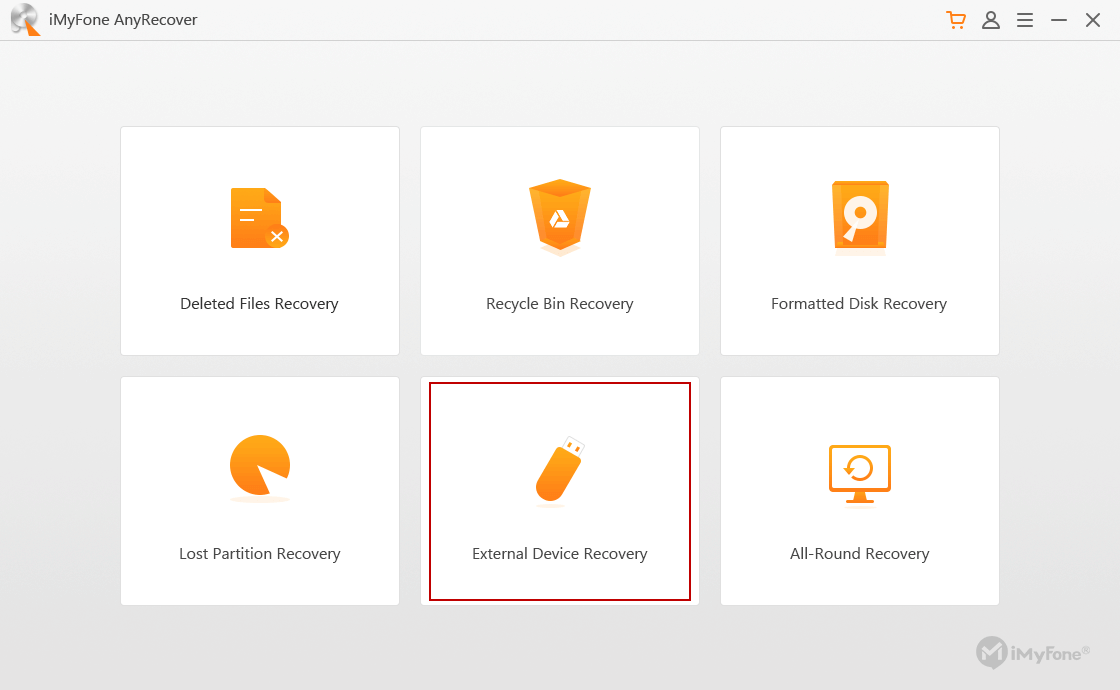 Step 2: Before going to the recovery process, you need to connect the external storage device to your PC, then click "Next" to continue.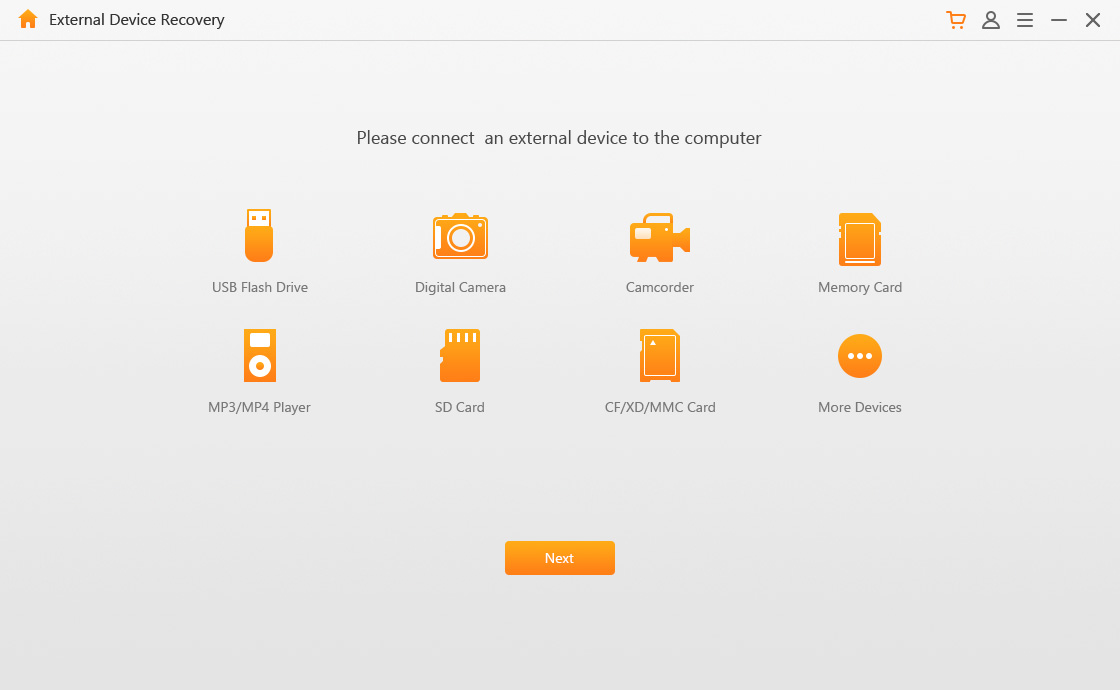 Step 3: After that select the external drive or hard drive in which your data went lost, and check the file type you want to retrieve, then click on "Scan".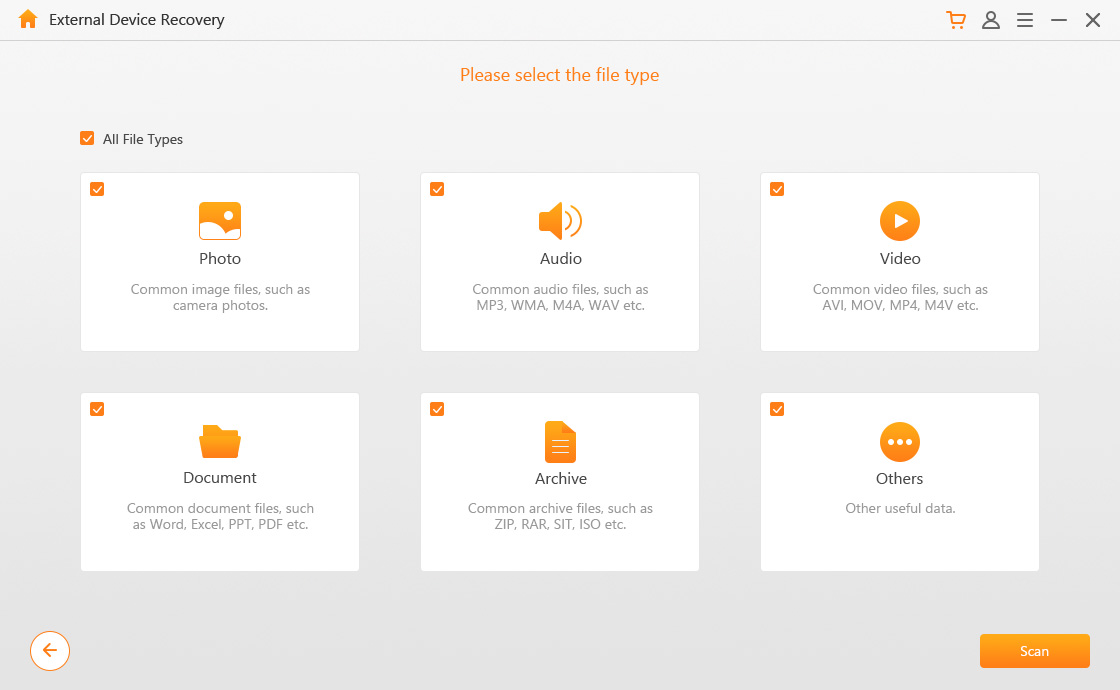 Step 4: When you click on scan, the AnyRecover starts an elementary scanning process.
Note: If your lost files can't be found in this mode, you can try "All-Round Recovery" for a deeper scan.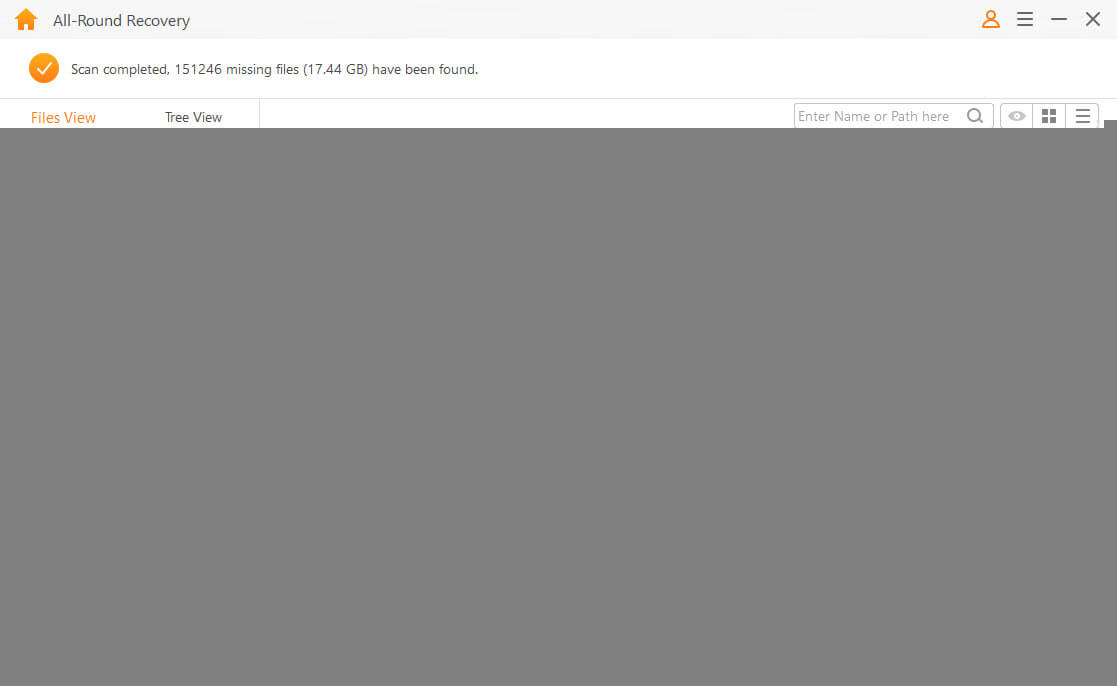 Step 5: When the scanning process is completed, your lost files will be displayed in respective folder or file type. Also, you can preview the file before clicking on "Recover" option.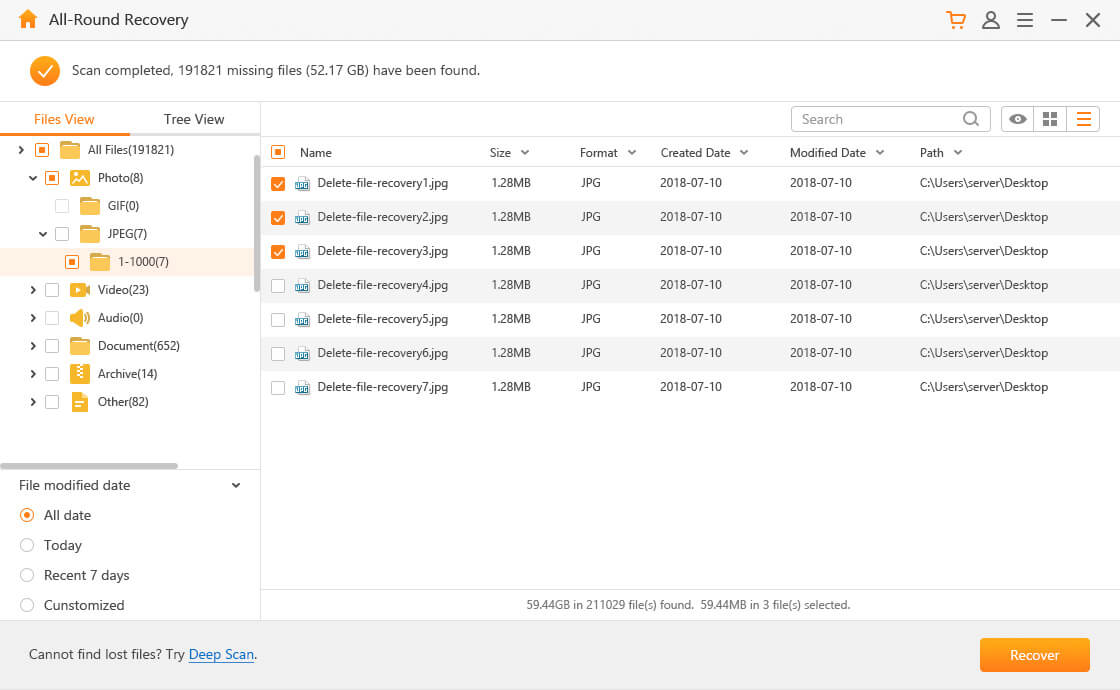 Part 2: Restore SimpleTech External Hard Drive from Backup
If you've backed up your hard drive in Windows. Your lost files can be easily restored by using Windows backup and restore feature. Simply follow the steps below:
Choose the File for Restoring
When you connect the hard drive with your PC, you need to open the "Backup & restore" option that is available in the Control Panel. If you wanted to restore the desired file then click on Restore my files after that Browse for the file.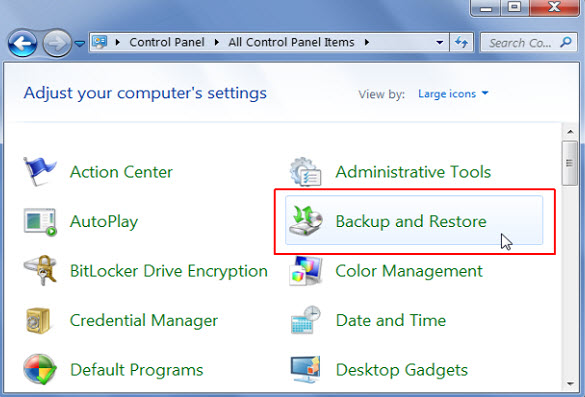 Easily Restore the Files
Select the desired file that you want to recover then a pop-up message will appear that asks you to restore the selected file from an original location or new location. After you choose it, click on "Restore" to begin the process.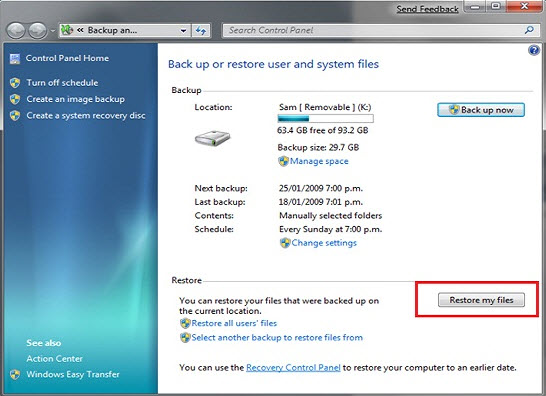 Bonus: How to Backup SimpleTech External Hard Drive
Launch the "Restore and Backup" feature, simply attach the external drive in PC with the help of USB cable or protocol connection. Allow some space for backup.  After that select "use this drive for backup" displayed in the autoplay window.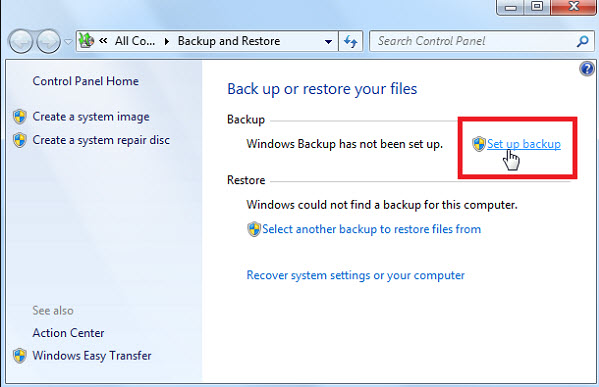 When the window prompted to proceed further, choose "Next" and locate the backup location. Meanwhile, the Window freely let you choose the main drive as in backup drive.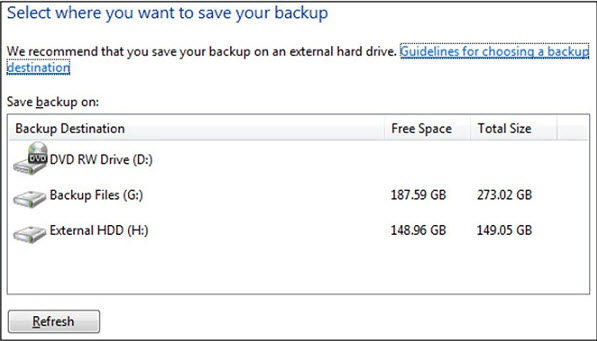 Click on "Next" and identify the files that you really want to back up. There are two options which are "Let me choose" and "Let Windows choose".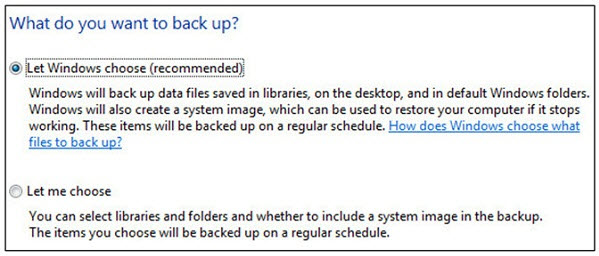 After that, you need to confirm your selected files and location for back up.
It entirely depends on you to select the timing of backup. Meanwhile, you can change the Schedule as well as its time according to your desire. In the end, choose the save setting & run backup for further processing. Normally, it takes a lot of time for the first time backup.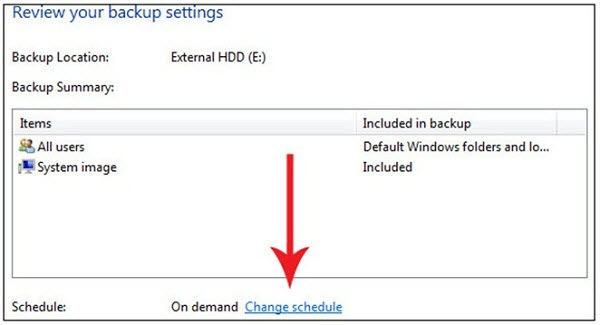 Conclusion
Data loss can be a scary experience. However, you don't have to worry any more if it happens to you. Here we discussed 2 solutions to help you recover data from SimpleTech external hard drive. If you have backed up your drive before losing data, Window's "Backup and Restore" feature would be an ideal option. If not, you can still turn to AnyRecover which will provides you a satisfactory result.