It is common for phone users to accidentally or intentionally delete files such as photos or videos on their phones but later realize they need them. There are currently no reliable smartphone apps (default or third-party) that you can use to safely recover deleted files on your phone. The good news is that there are several Samsung data recovery tools you can use to restore your lost data if you have a PC or Mac.
In this article, we will discuss the 7 Samsung data recovery software that you can use to get back lost data on your Samsung. By the end of this article, you will have a clear idea of which one to use. Keep reading.
7 Workable Samsung Data Recovery Software
1. Anyrecover Data Recovery for Android
Anyrecover (Android) is a data recovery tool you can use to restore your deleted Samsung files. This tool can recover lost data on your Samsung phone, backup data on a PC or Google Drive, recover data from a broken phone, and more. It is very reliable and doesn't require erasing your device to restore lost files. Anyrecover has a free and premium version that you can choose depending on the number and size of files you want to recover. Let's give it a try!

Anyrecover key features
Allows file previews before recovery. By doing this, you can only save the files you need.
Recovers a wide range of file types, including photos, videos, audio files, etc.
It has an intuitive and straightforward user interface.
You can recovers files from multiple sources, including Google Drive and your device's storage.
Steps to recover files with Anyrecover
Install Anyrecover to your computer and choose the recovery method that suits your current scenario. In this case, you should choose the Recover Phone Data option.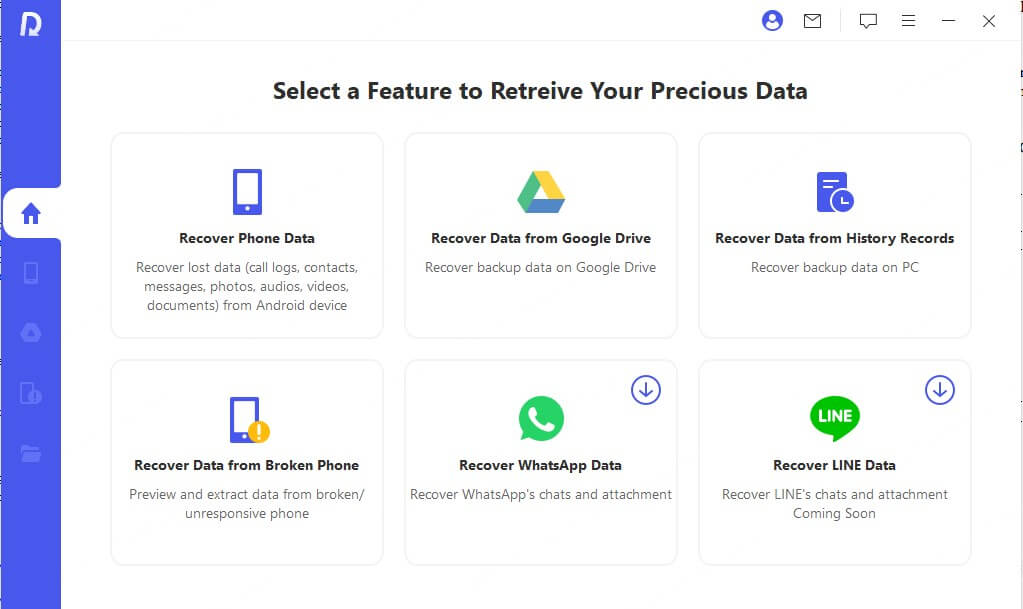 While on the Recover Phone Data tab, put your device in debugging mode and connect it to your PC with USB cable. Then select the scan method of your choice. It is best to choose Deep Scan if you want to recover all the lost files. However, Deep Scan takes more time than the Quick Scan option.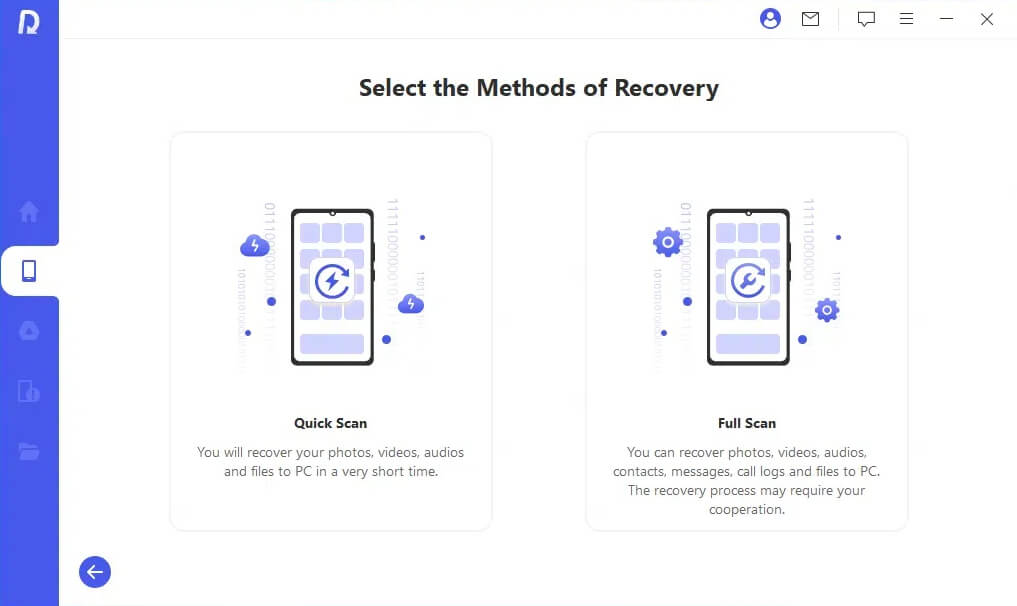 Now Anyrecover will scan your device to find all the lost files. When the scan is completed, all the discovered files will be listed, allowing you to choose the ones you want to recover.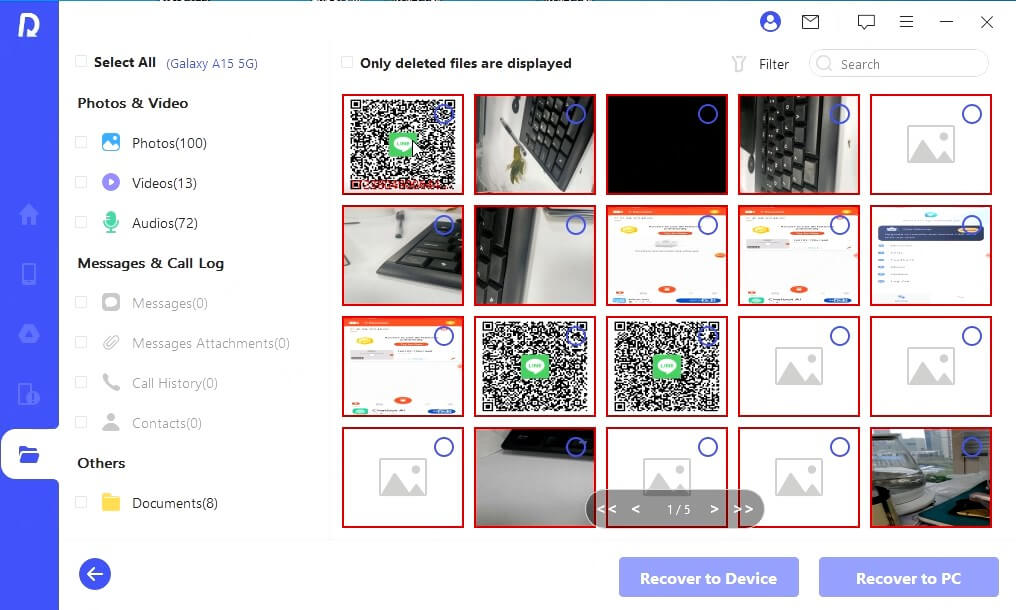 You can choose to recover the files to your device or PC and then click "Yes" to start the recovery process. It will take a couple of minutes, depending on the number of files on your device.
2. EaseUS MobiSaver
EaseUS MobiSaver is one of the most popular tools for recovering lost files on smartphones and computers. It has a free version with a few basic features and a premium version for those who need to use all its capabilities. Using this Samsung recovery software is very straightforward. Most tasks can be completed with only three clicks.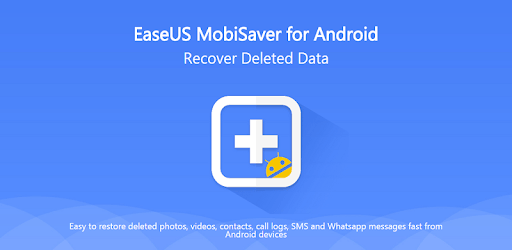 Pros
Compatible with both Windows and Mac computers.
With a user-friendly interface, you can follow the guide to complete whole recovering process easily.
Cons
It doesn't recover files from the cloud.
The scan is not complete enough, some data may be ignored.
3. MiniTool
MiniTool is another popular data recovery tool for Android and iOS devices and is currently used by millions of people. You can use it to recover data on your Samsung device without hassle.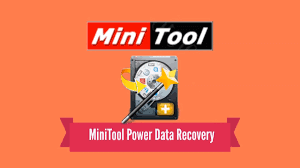 Pros
Allows recovering files from the SD card or your Samsung device.
You can choose the file types you want to extract.
Cons
Doesn't support WhatsApp & Google Drive backups recovery.
Requires premium version to enhance the success rate.
4. iMobie PhoneRescue
iMobie PhoneRescue is another Samsung data recovery software with one of the highest success rates in the industry. Like most of the recovery apps on this list, PhoneRescue can be used to recover different kinds of files.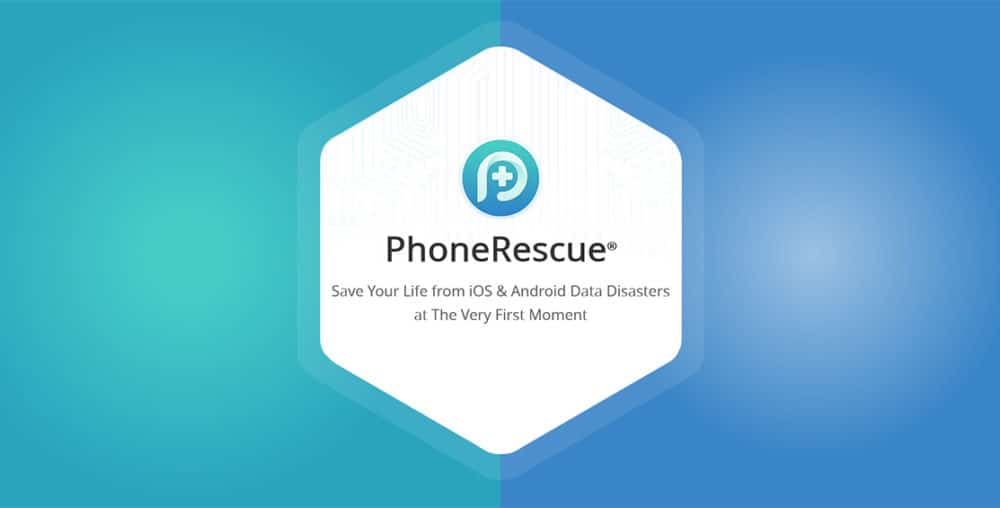 Pros
Recovers multiple files, including photos, videos, contacts, WhatsApp messages, and more.
Cons
Lower cost-effective.
Its success rate is relatively lower then the competition.
5. Gihosoft
Gihosoft is one of the most reliable tools that you can use to recover lost data on your Samsung device. If your Samsung supports an SD card, this tool can also retrieve files from the device storage.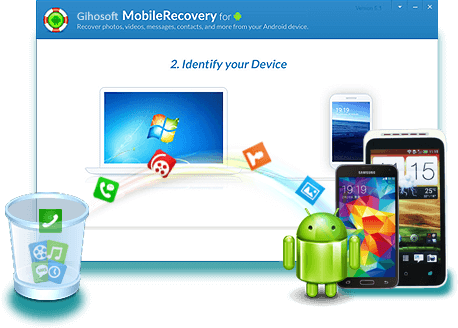 Pros
Recovers multiple data types, including messages, call history, documents, WhatsApp messages, and more.
It has a family version that works on up to 3 computers.
Cons
It doesn't work with all Android devices.
Not reliable enough due to its high failure rate.
6. iMyFone D-Back
iMyFone D-Back (Android) is another reliable data recovery tool that supports over 6000 devices, including all Samsung devices with recent Android software. Unlike most tools on this list, this Samsung data recovery tool has a higher stability.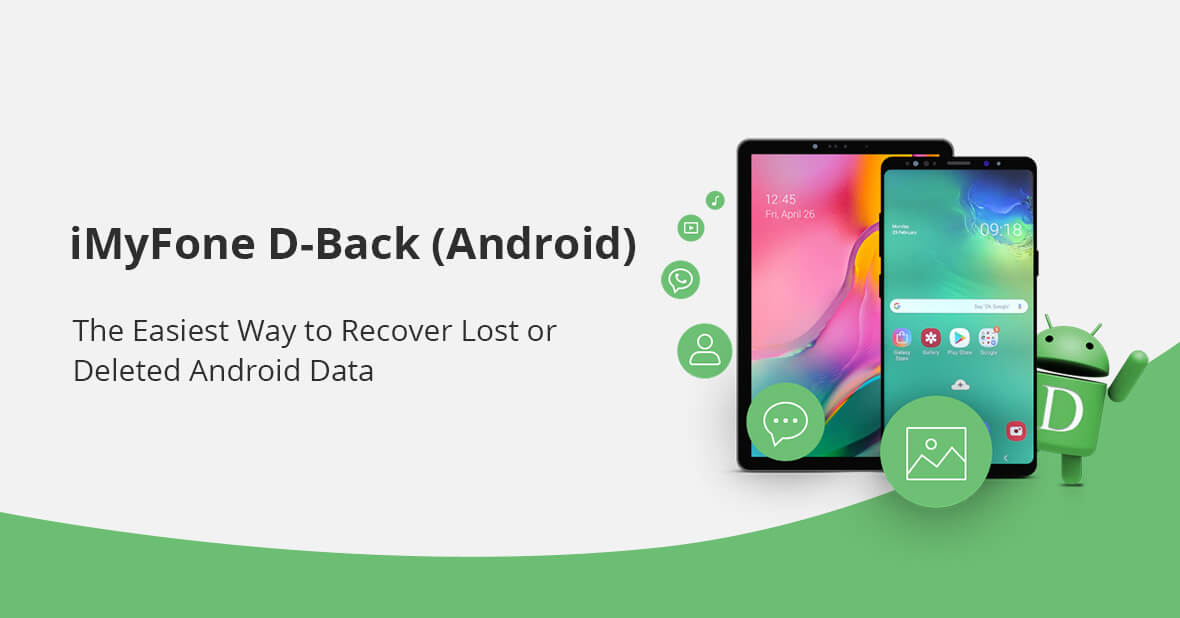 Pros
Software is an open source that is free for users to restore photos on several devices.
The interface of this delete photo recovery app is easy and intuitive to navigate.
Cons
The actual success rate is not as high as claimed.
7. Apeaksoft
The data recovery tool called Apeaksoft can restore lost files from your SD card, phone storage, and SIM card. It supports over 5000 Android devices, including smartphones and tablets.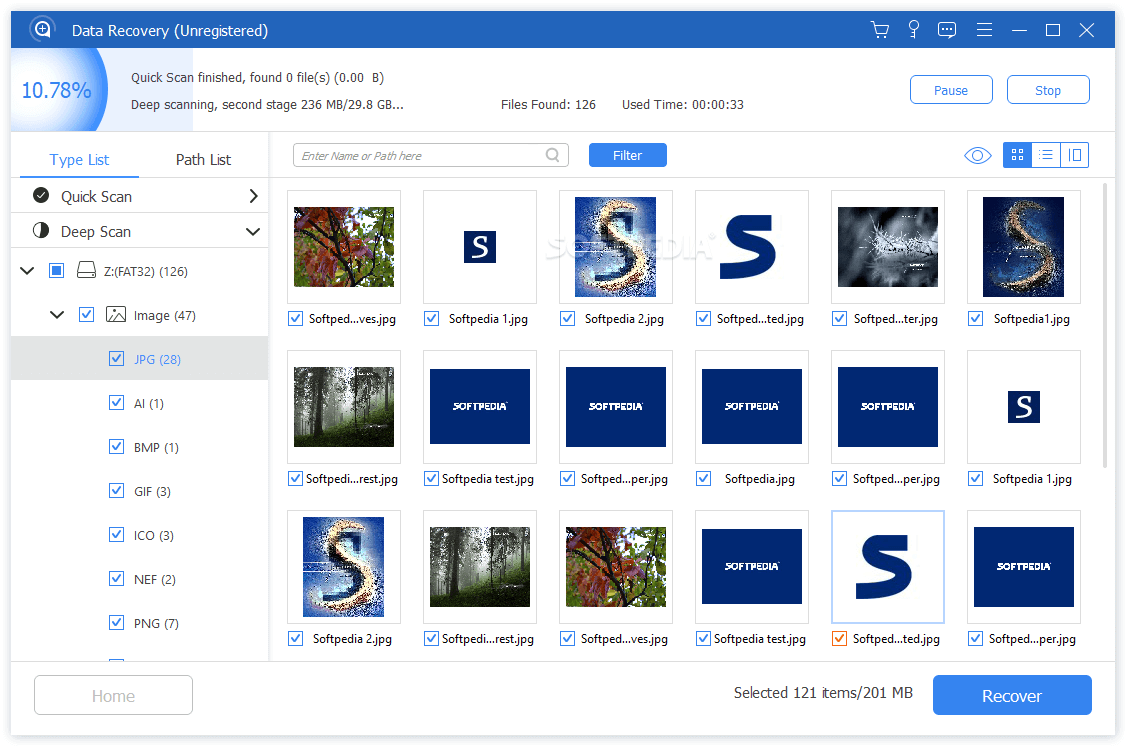 Pros
You can using this Samsung recovery software to recover data from broken devices.
Cons
Poor success rate. It's unreliable enough to use.
Comparison Summary
Apps

Safety

Complexity

Success rate

Price

After-sale services

Rating

Anyrecover

High

Easy to use

Up to 97%

$49.95/premium

Excellent

4.8/5

EaseUS MobiSaver

Average

User-friendly interface

Average

$39.95/lifetime

Good

4.6/5

MiniTool

High

Easy

High

$69.00/month
$99.00/lifetime

Great

4.5/5

iMobie PhoneRescue

Average

Easy

Low

$58.39/month
$81.75/lifetime

Not reliable

4.3/5

Gihosoft

Average

Easy

Low

$49.95/lifetime

Good

4.1/5

iMyFone D-Back

High

Easy

High

$29.95/month
$49.95/lifetime

Great

4.6/5

Apeaksoft

Average

Easy

Low

$45.99/month
$65.99/lifetime

Not reliable

4.2/5
Bottom line
Those are some of the most popular Samsung data recovery apps that you can use to restore lost files on your Samsung device. Among all the options we shared, Anyrecover is the most reliable one. This is thanks to its high success rate, intuitive UI, and support for recovering different types of files from your phone's memory or the cloud.
Anyrecovery can also recover WhatsApp chats and files backed up on your Google Drive. The good news is that this tool is reasonably priced compared to the competition. You can download Anyrecover to get started using all its helpful features.