Deleted files will leave you feeling frustrated and confused about what to do next. For example, you may have accidentally hit the wrong button and removed all your prom pictures from High School or sent your boss' messages about an upcoming presentation to a location that no longer exists. Either way, finding a way to recover deleted files on Android devices is critical to modern needs. That is why we have gathered the top resources, so you never have to experience that feeling of anxiety over misplaced data again.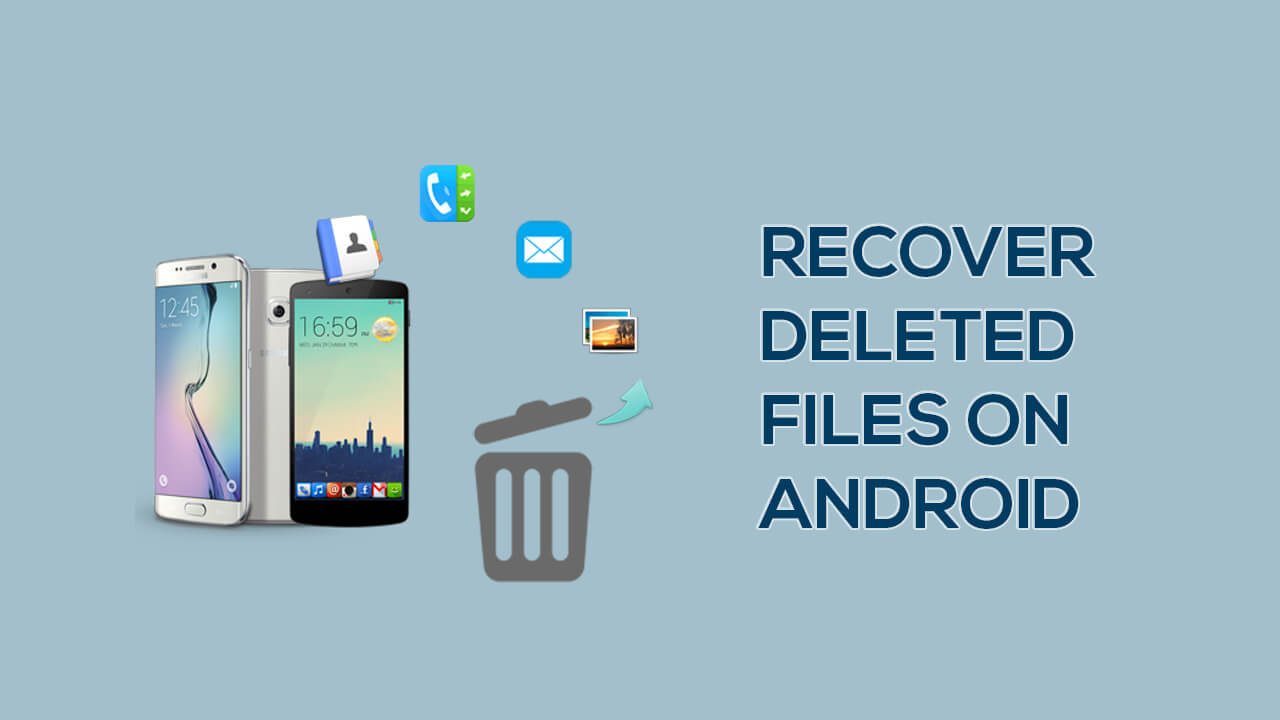 How to Recover Deleted Files on Android?
Data is stored in multiple locations on your device, online, and in the cloud. Knowing which Android file recovery method will unlock those files and return your personal information is critical. However, you need to ensure the methods you are using do not risk your device or open you up to future malware attacks. Here are some options that have been proven to work in the past.
1. Recover Deleted Files on Android via Google Drive
Google Drive is a highly valuable tool for keeping your images, videos, documents, and other critical data safe no matter where you are in the world. Unfortunately, the only way to recover such information is to first store it in the cloud. Otherwise, there will not be any info to recover. As long as you use Google, you can try this:
Open Google Drive on a browser and navigate to Trash.
Right-click on the deleted file.
Click on the Restore option.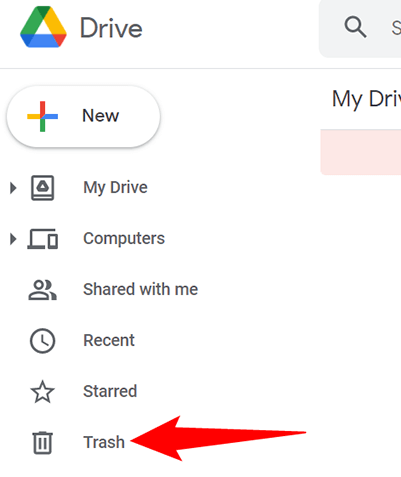 There is a time limit of 30 days to use this option. After that, you will most likely have to contact Google customer service.
2. Recover Deleted Files on Android with an SD Card
Like Google Drive, you can preemptively backup your personal data to an SD card on your Android. This way, you have a removable location to store images, videos, contacts, messages, and more. This only works if you have set it up beforehand, but it can be a precious system to integrate into your backup habits.
The only way to recover data from an SD card is if a recycle bin is present. Then it is just a matter of emptying out the files, so they are restored. Otherwise, you will need the assistance of a professional data recovery tool.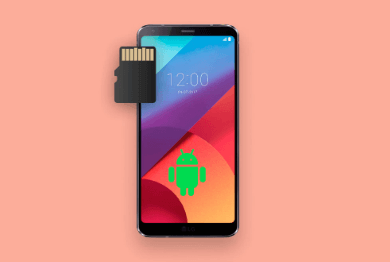 3. Use Professional Android File Recovery Apps to Recover Deleted Files
The most reliable method to recover deleted files Android systems is to use a professional data recovery tool. This ensures you will be able to locate, preview, and restore files without needing an advanced understanding of internal programming. Three of the better tools we have found include:
3.1: Anyrecover Data Recovery for Android
Anyrecover (Android) provides a comprehensive resource for data recovery. It uses an incredibly simple user interface that walks you through each step of the process. With a wide variety of data types and a comprehensive preview panel, you will get the peace of mind of knowing your files are once again safe and fully restored.

Key Features
Does not require root access to Android to work.
Supports more than 11 distinct types of data files and types.
Incredibly high success rate of recovery at 99.7%.
Recover directly from internal storage, backups, or other stored Android data.
How to Use Anyrecover(Android):
Download Anyrecover (Android) to get your device ready. Then select Recover Phone Data on the instructions.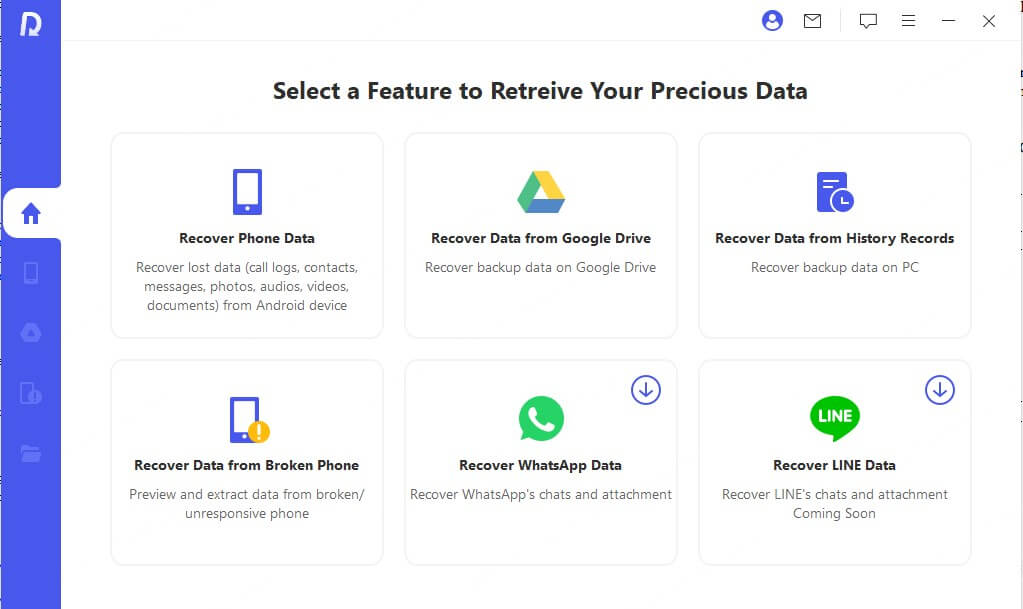 Connect your Android to your computer and make sure it is in debugging mode.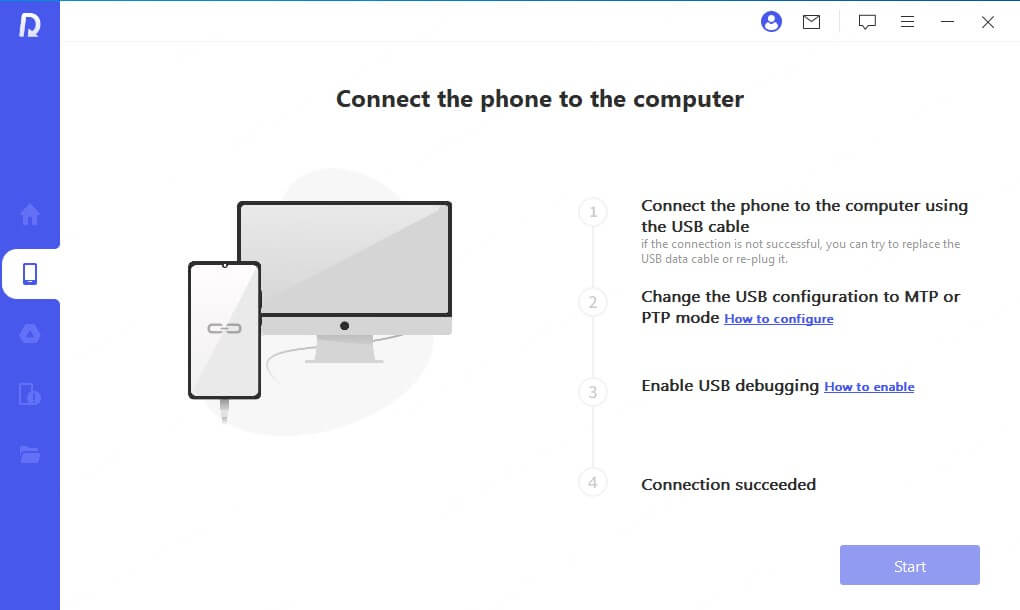 Afterward, choose a scan mode that you prefer. The quick scan will be completed in a short time. And the full scan will scan your device deeply.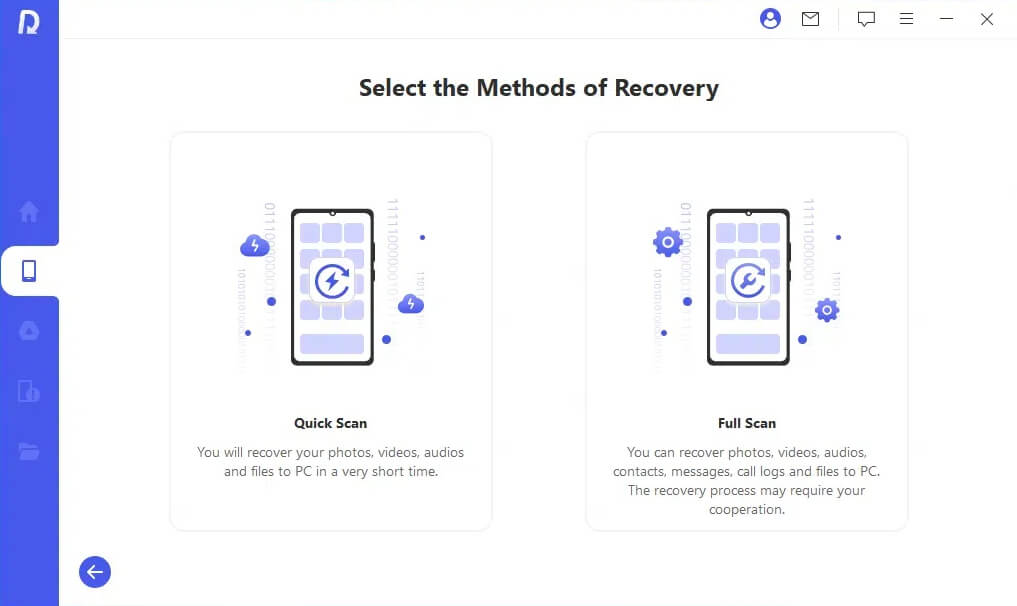 When the scan is completed, you can preview the deleted files and select the ones you want to recover.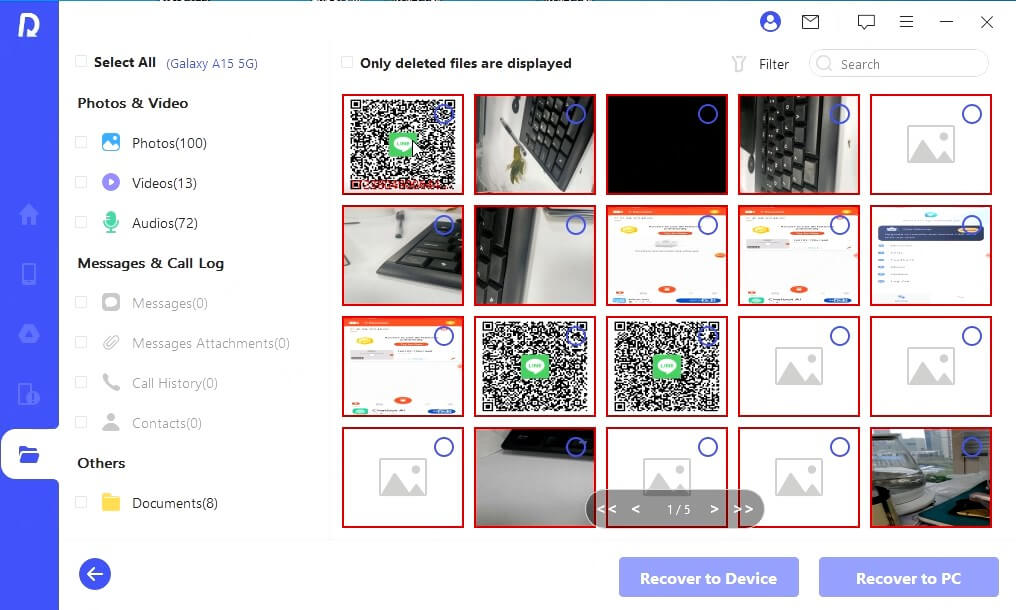 3.2: MobiKin Doctor for Android
With MobiKin Doctor, you get a relatively high success rate of undeleting confidential data throughout your Android device. It is a high-speed tool that is fairly easy to use, supporting more than 6,000 Android devices and operating systems. The only downside is there is no support available in case something goes wrong.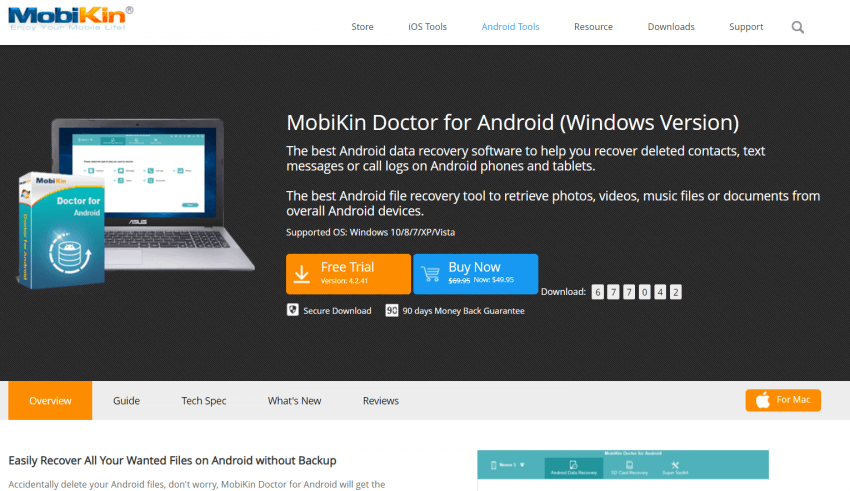 Pros
Has a free version available.
Excellent user interface with a money-back guarantee.
Supports a massive range of devices.
Cons
No comprehensive support.
Has some misleading claims on its website.
3.3: FoneLab Android Data Recovery
The last professional software for Android file recovery we suggest is FoneLab Android Data Recovery. It also offers an extremely high success rate and is easy to download and install. In addition, there are multiple recovery options available across a wide range of mobile devices and systems.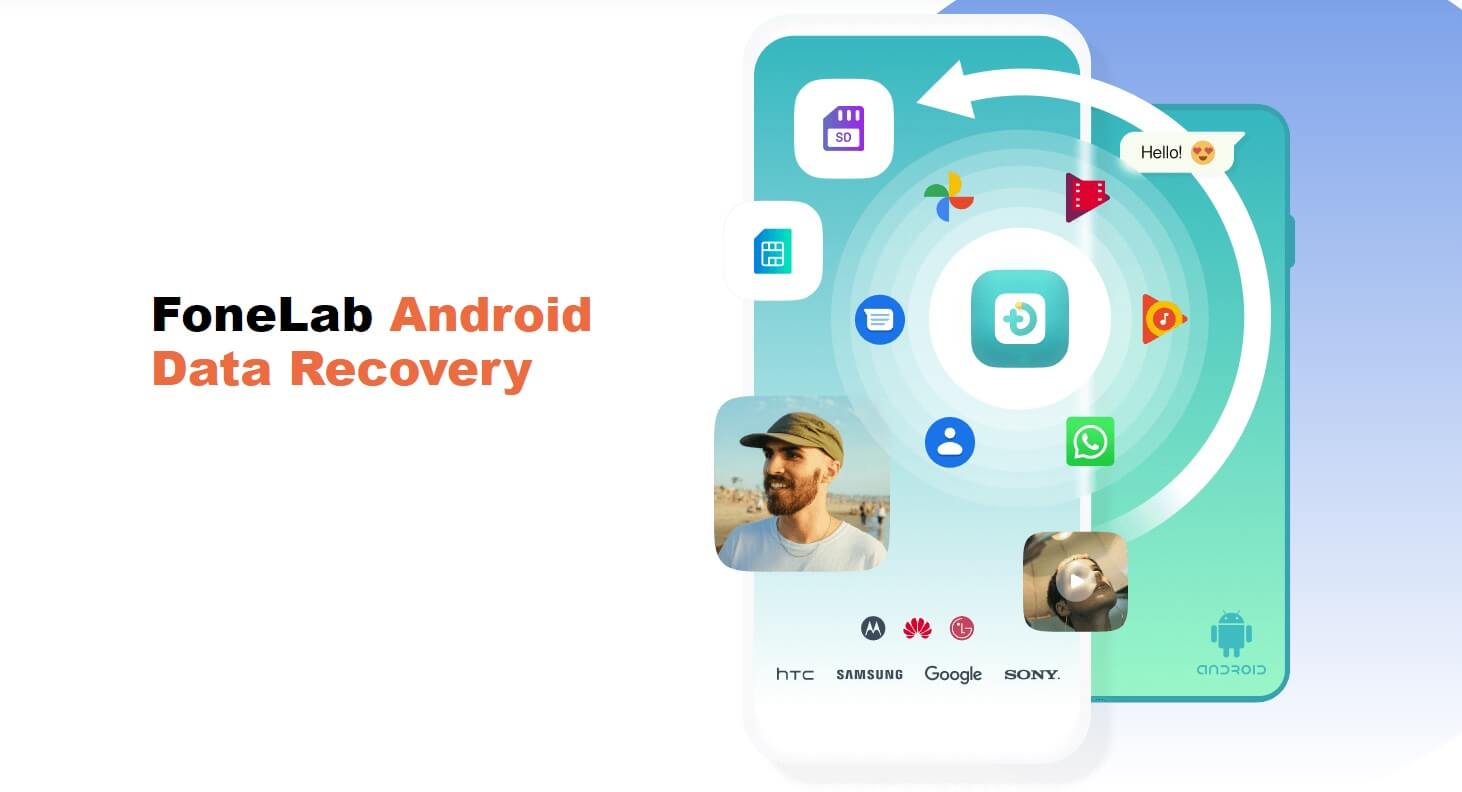 Pros
Exceptional recovery success rate.
Easy to use interface.
Works with a good range of file types.
Cons
No free version that involves all the features you would want.
Data recovery will sometimes fail from unexpected errors.
FAQs About Recover Deleted Files on Android
Q1: Where are the recently deleted files on Android?
This will depend on the type of file you are using or the app you are inside. However, Android does have a File Manager where you can view the recently deleted folder.
Q2: Does rooting my phone affect file recovery?
Yes. You risk the operating system whenever you root your Android device. This could adversely affect any attempt to recover data.
Conclusion
There are so many ways to ensure your private files are recovered. We highly recommend using Anyrecover's recover deleted files Android option for your undeleting needs. This is the most efficient method to safely recover previously deleted data without needing to root your device or risk other software glitches. It provides users of all skill levels with easy-to-follow navigation so you can quickly restore all your critical files. You can download a free version to get used to the program and then upgrade to the premium platform once you are ready for all the incredible features.