Data recovery methods are crucial for smartphone users as several scenarios can cause you to lose important files, messages, photos, and all other kinds of data. A lot of people resort to rooting their devices to restore and recover any data that has been lost on the phone.
While this may help on occasion it often comes with severe risks of damage and might not always be successful. In this article, we elaborate on the risks of using rooting to recover data and provide the methods to recover android data without root. Is rooting your device to recover data worth it? What is the safest and most effective method to recover data, read on to find out.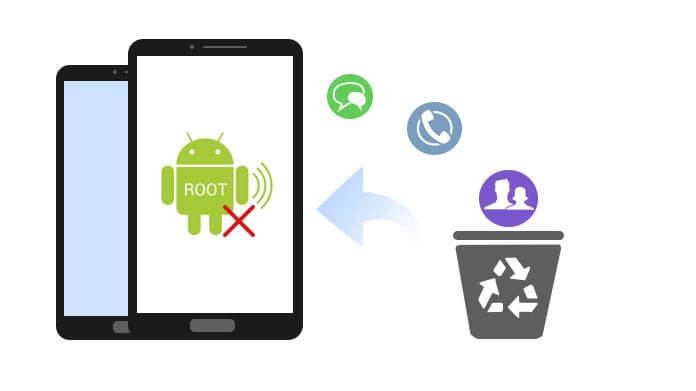 Why Do We Need to Root Android Phones?
One of the reasons why users root their Android phones is to gain complete autonomy over their device and its functionality. By rooting your smartphone, you can use all its hidden functions and take total control. Rooting may also help to manually back up data, so you never lose it again.
The Risks of Rooting Android Phone
As exciting and liberating as rooting your device sounds you can, it also has its risks and downsides. Here is what you tend to face if you root your device.
Security Compromise
Rooted devices are more susceptible to malware assaults and viruses. Because when the original software of the device is altered, the security of the device is highly compromised.
Brick Risks
Imagine having a brick for a phone—useless right? During rooting, your phone might likely be altered in the most unexpected ways, rendering the phone into a brick that can't carry out a single function.
Loss of Phone Warranty
The service warranty on your phone will be rendered null and void if it is rooted. It implies that even within the warranty period, you will be responsible for the repairs for your phone and free repair services will not be provided.
How to Recover Android Data Without Root
AnyRecover (Android) is an exemplary software that gives you access to all kinds of data recovery on your Android device without rooting. You can also restore your data without backup and in all scenarios. What's more, it is compatible with all Android brands and offers various formats by which data can be restored and exported. So take a chance and try it out!

Premium features of AnyRecover(Android)
Safely recover any data on your Android device without rooting your phone. It makes data recovery secure and safe.
This tool does not put your device at risk of data erasure or infiltration of viruses, making it a better alternative than rooting devices.
It provides an in-depth scan option that can retrieve any kind of lost file on your mobile device.
AnyRecover (Android) is easy for all users. With an interface that allows for easier navigation, you can recover your data with just a few simple clicks.
How to recover Android data without root:
Step 1. After downloading, launch the AnyRecover software and select Recover Phone Data.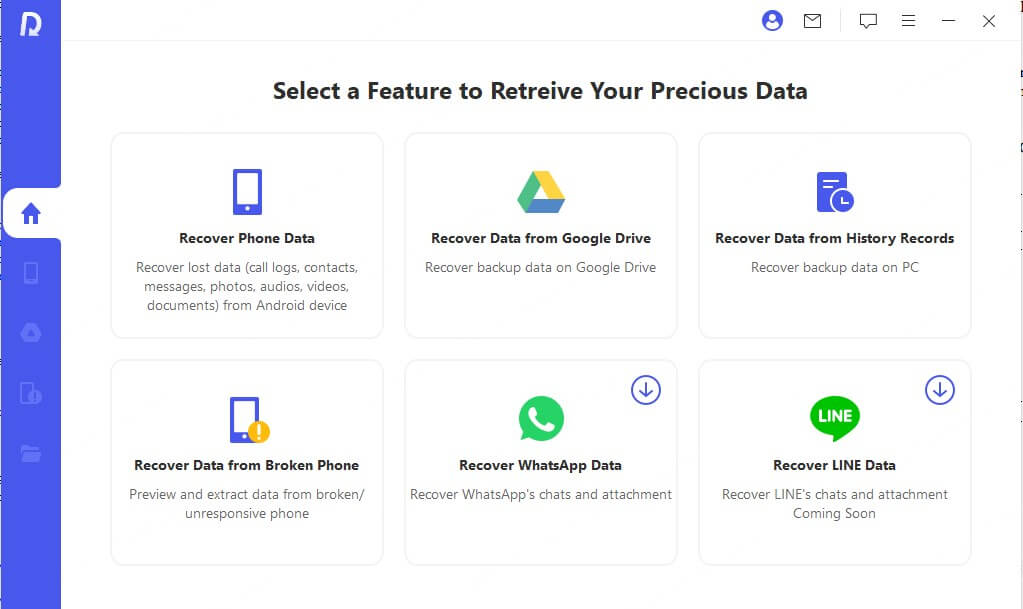 Step 2. Then you're required to connect your device to your PC. Ensure that your device is in debugging mode. If your device is not recognized, follow the on-screen steps to resolve this, then click on Start to proceed.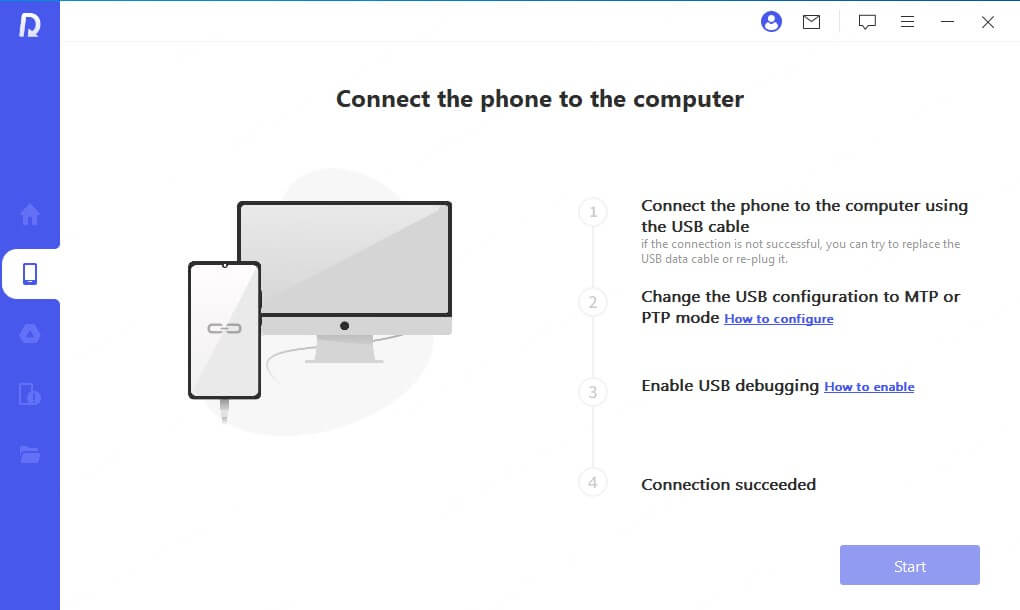 Step 3. The software analyzes your device after selecting a scan option to reveal all the lost files and data on your device.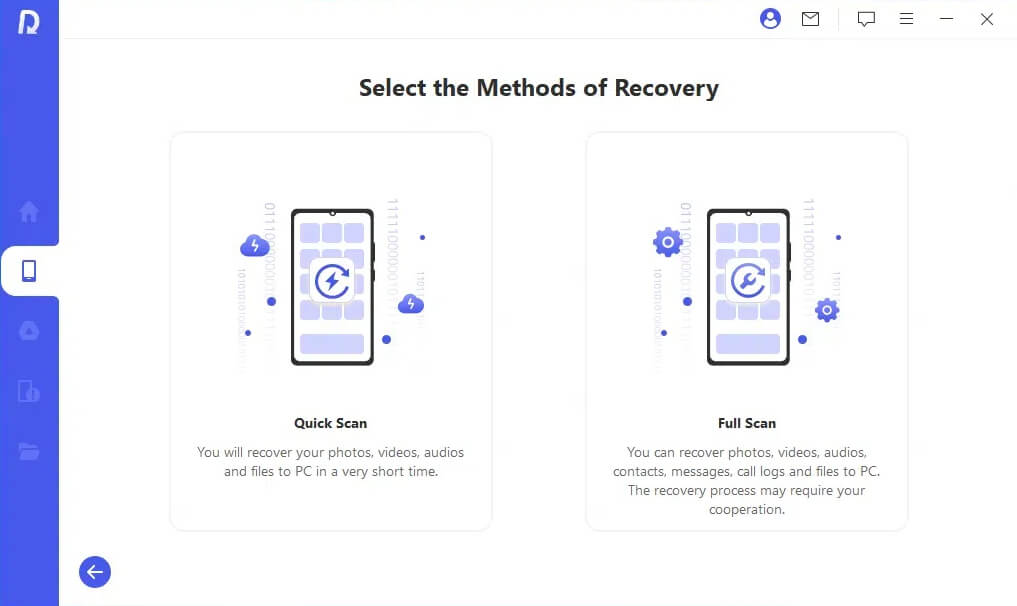 Step 4. You can preview the data and select which of the data you intend to recover. After selection click on restore and viola, your list data is safely restored.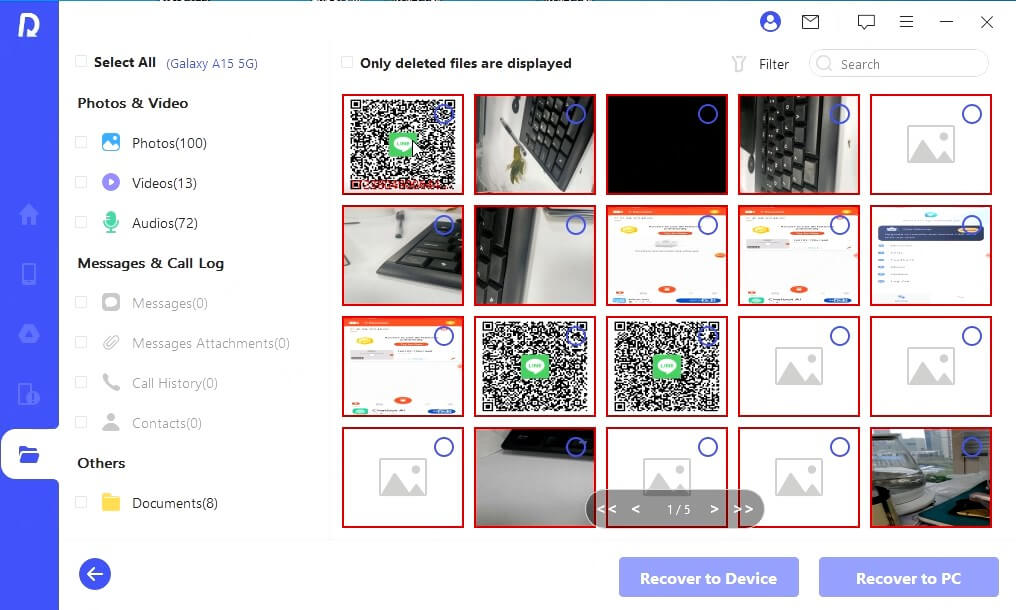 FAQs About Recovering Android Data Without Root
Q1. Is Rooting Harmful to Android?
Rooting possesses major risks for Android devices your smartphone security may be compromised by malware as rooting bypasses the security measures of the Android operating system. Your rooted Android may be infected with viruses and spyware and it may also lead to the inability of some software to function properly on your device, making it useless.
Q2. Does Rooting Erase Data?
Although rooting your Android smartphone won't erase your data, you should make a backup of all of your crucial information before you begin. Since rooting your device could provide access to programs that potentially modify your device. These unapproved programs can change your system files so without a backup, you are at risk of losing your data.
Q3. How Do I Unroot My Phone After Rooting It?  
Unrooting your phone can be done in several ways. One of the most common ways is to download the rooted file managers on the play store, such as Supersu, Magisk, and so on. For some Samsung devices, you might have to do it using stock firmware and Android developer tools.
Conclusion
While rooting your Android device might be a quick fix to help you resolve and recover some lost data, the risks that come with it far outweigh the benefits. Your device might be at risk of harm and severe malfunction if you root your device. And unrooting might not undo the damage already done.
Therefore, the safest way to recover Android data without root should be using AnyRecover(Android). This professional data recovery tool can help you safely recover all kinds of data including contacts, photos, chats, and other backups on your device without rooting. Let's download it to get started!