If you have factory reset your Huawei phone or accidentally deleted some files that you later realized you needed, this article will help you figure out how to restore your lost data. I will take you through some of the most reliable Huawei data recovery solutions that you can use depending on the tools you have at your disposal.
The five Huawei phone data recovery methods I am about to share work depending on your situation. Most of the methods on this list require you to have made a backup before you deleted the data you want to recover. However, I will also share a solution that doesn't require backups to recover your deleted files. Without wasting any more of your time, let's jump right in!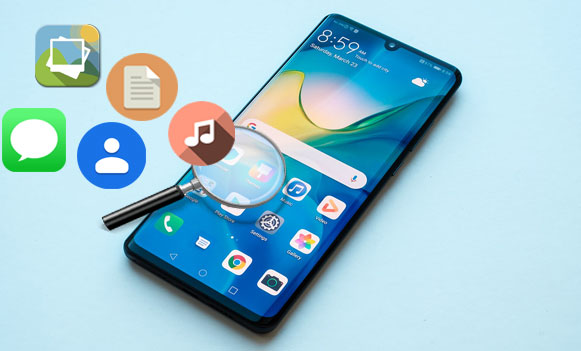 5 Ways to Do Huawei Data Recovery
1. Recover Deleted Data from Huawei with SD Card
If your Huawei phone has an SD Card slot, you can always back up some of your files on the SD card. For instance, you may choose to save all your photos and videos captured by your camera on your SD Card instead of the phone storage. You can also create copies of your most important files on both your phone's storage and the SD card.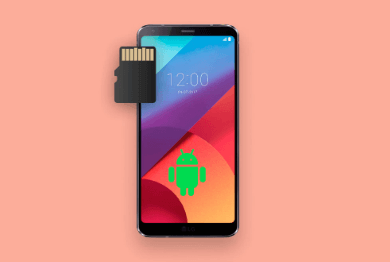 Here's how to do it:
Insert the SD Card into your device if it is not in yet.
Copy the files you want to recover from the SD Card back to your phone storage.
2. Restore Lost Data from Huawei with HiSuite
HiSuite is an application Huawei developed to help users manage their devices via a computer. This tool can also be used to back up and recover data on Huawei phones. Using this method requires you to have backed up (using this tool) your Huawei phone before deleting the files you intend to recover.

Install HiSuite on your PC or Mac. Open the application and use a reliable USB cable to connect your phone to the computer.
Once the phone is detected, click the Restore button.
You can now choose files from any of the backups you made and click Restore to retrieve them back to your device.
3. Recover Huawei Data from Local Backup
All Huawei devices come with a backup app installed by default, so you don't need to install any third-party backup app. This app allows you to create backups for your most important files that you can't afford to lose in case you accidentally delete them from your device. The backup files can be saved on your phone's storage or the SD Card.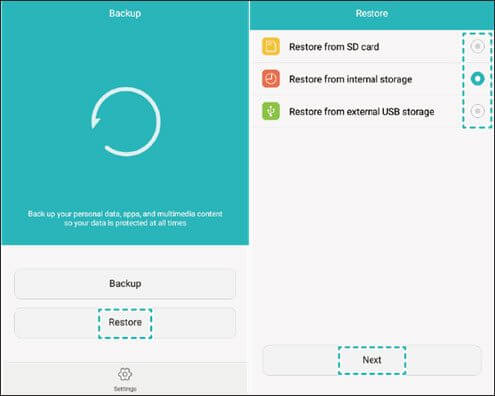 Follow the steps below to complete:
Open the Backup app from your app drawer.
Tap the Restore button and choose the location where your backup is saved.
Choose the type of files you want to restore and tap Start Restoration. All these files will be saved back to your device.
4. Recover Deleted Huawei Files via Google Account
If you had backed up your Huawei phone with Google, you can use this backup to restore the files you deleted. The files that can be backed up on your Google Account include App data, Call history, Contacts, Settings, SMS messages, Pictures and videos, and MMS messages. It should be noted that restoring files from your Google Account backup requires factory resetting your phone. You also need a stable and fast internet connection to restore the backup.
Reset your phone by going to Settings>System>Reset and choose the Erase all data (factory reset) option.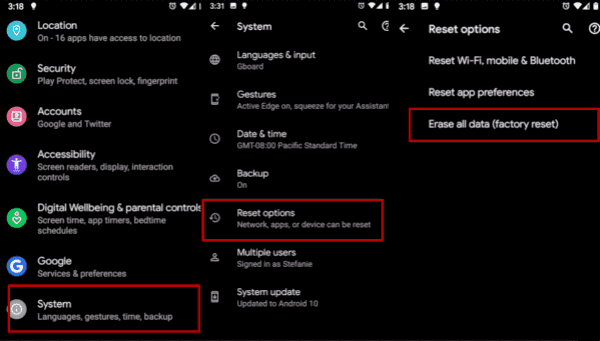 Set up your phone and sign in using the Google account with your backup.
You will be prompted to restore your phone from a backup. Accept the prompt. Once the setup is done, all the files backed up on your Google account will be saved on your device.
5. Use a Huawei Recovery Tool to Recover Lost Data
Using a professional Huawei recovery tool is the most effective way to restore data to your Huawei phone if you never made a backup before deleting the files you want to recover.  Anyrecover (Android) is among the most capable data recovery tools for recovering data on Huawei devices.

Why Choose Anyrecover(Android):
It supports a wide range of Android devices, including Huawei phones.
Supports previewing and selective data recovery.
It can recover up to 11 different file types.
No need to root your device to restore files.
High success rate (up to 99.7%).
How to use this Huawei recovery tool:
Step 1. Once Anyrecover is installed on your computer, open it and choose the Recover Phone Data option.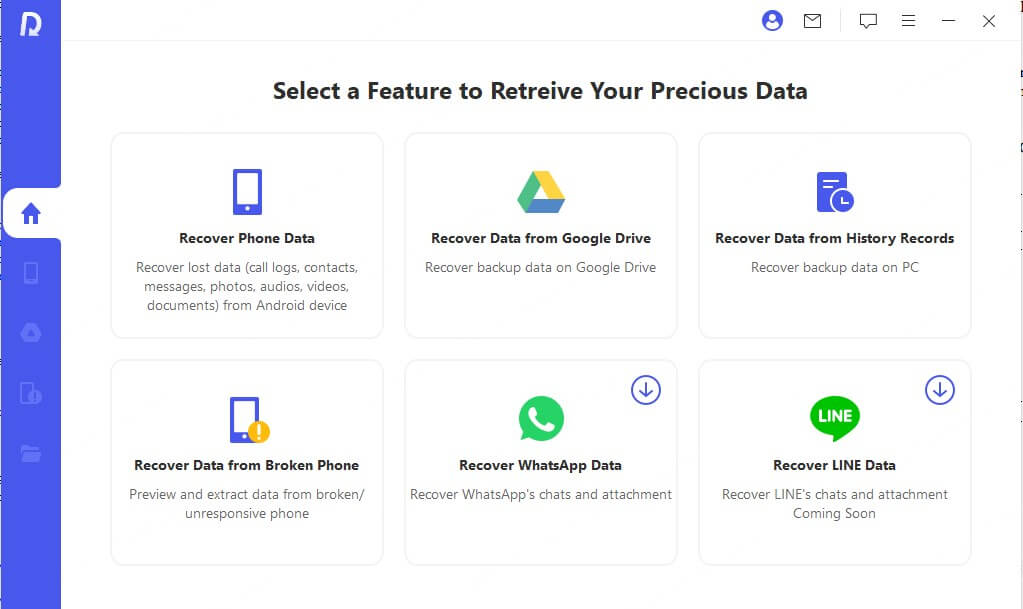 Step 2. Put your Huawei device in bugging mode and connect it to your computer.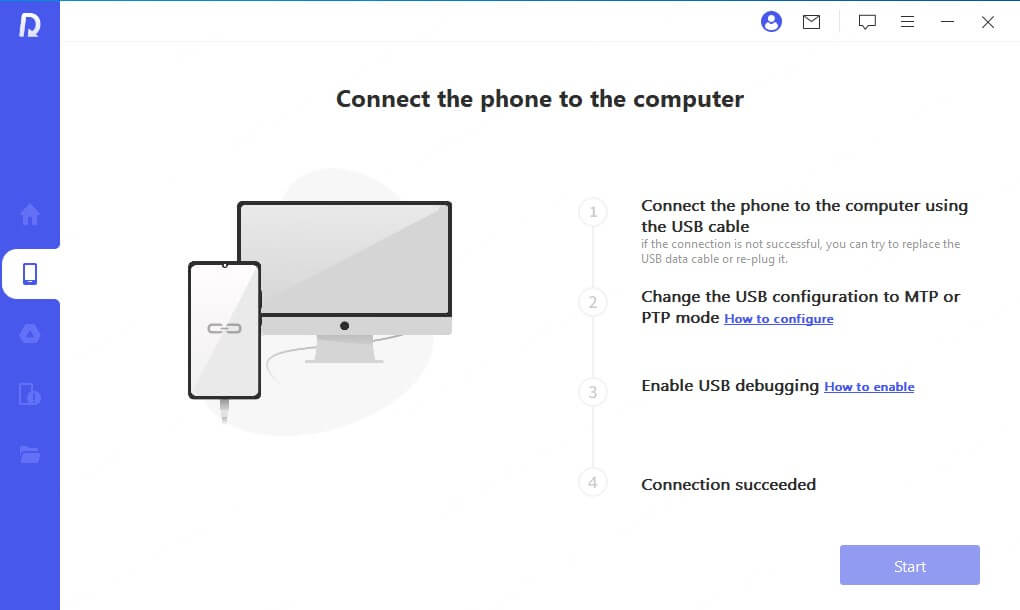 Step 3. Choose the scan method (Quick Scan or Full Scan) to get started scanning files on your device. Once the scan is complete, Anyrecover will display all the discovered files.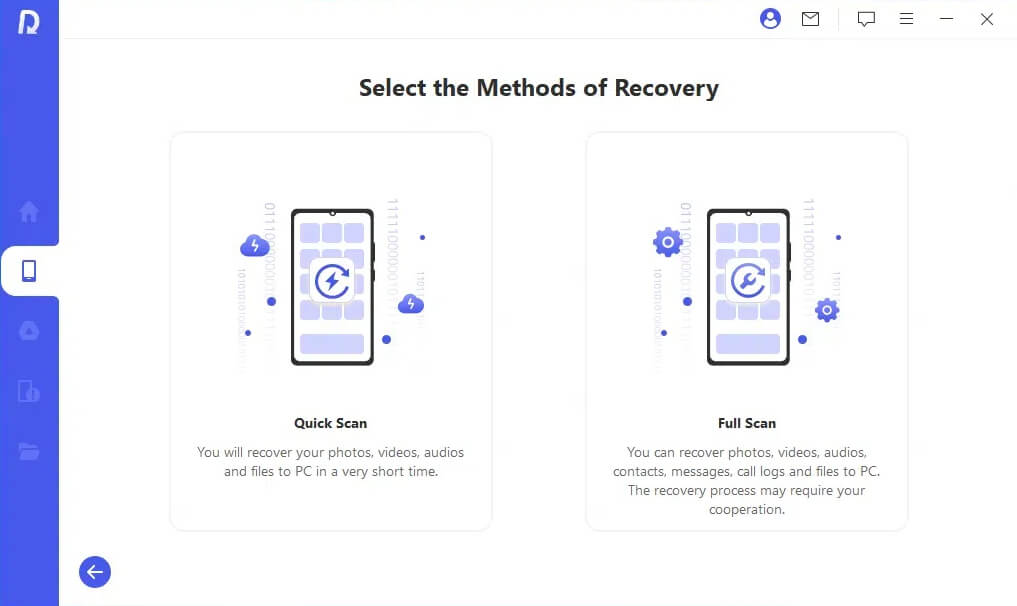 Step 4. Select the files you need and click the Restore to Device or Restore to PC options.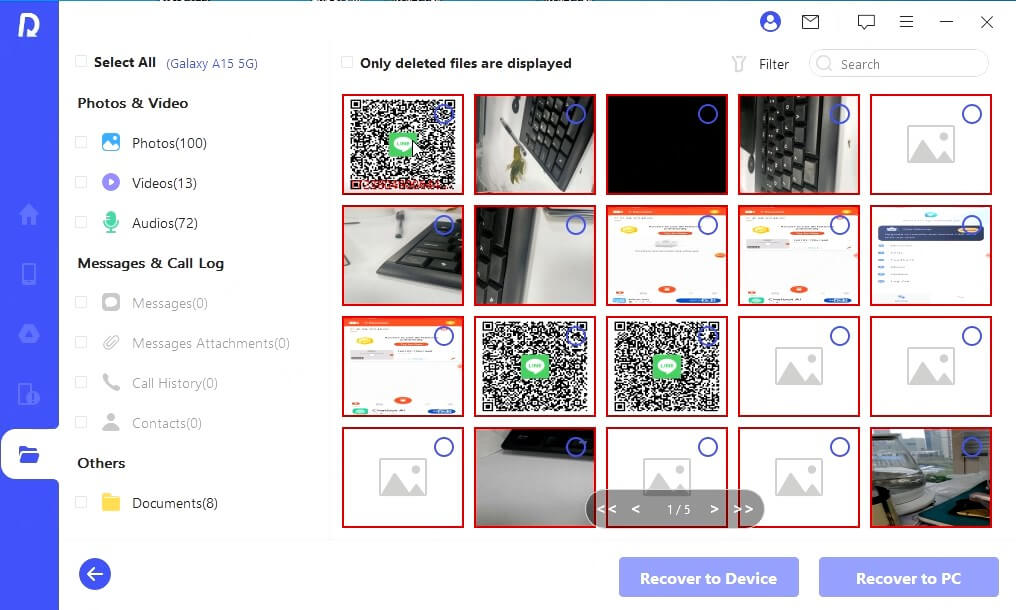 FAQs About Huawei Data Recovery
Q1. Can I recover data after factory reset Huawei?
Yes. Of course. You can recover your Huawei data from backups. If you have a backup on HiSuite, Huawei Cloud or Google, you can easily restore your data. If you don't have any backups, please use a professional Huawei recovery tool to solve this issue.
Q2. How to recover deleted files from Huawei without a backup?
To recover deleted files from Huawei without a backup, the most ideal choice is to use Anyrecover (Android). This Huawei recovery tool is reliable and easy to use. Even beginners can handle it.
Conclusion
We have covered the five Huawei data recovery solutions you can use depending on your situation. As you might have noticed, most of the solutions on our list require you to have a backup made just before you deleted your files or factory reset your device. If you don't have a backup for your device, the only reliable method that you can use to restore data to your device is Anyrecover (Android). This tool will scan your phone's memory or SD card to look for all files (including the deleted ones). So don't hesitate, let's give it a try!