Any time you lose precious private information on your mobile device, it can be an incredibly frustrating sensation. Dealing with the fear or anxiety of not seeing your child's first steps in a saved video or a critical email from your boss can be overwhelming. That is why we have put together a comprehensive list of the top data recovery software for Android. This list can help you reclaim this private information so you can use it once again. Let's dive into our list so you can get your files, images, videos, messages, and more back.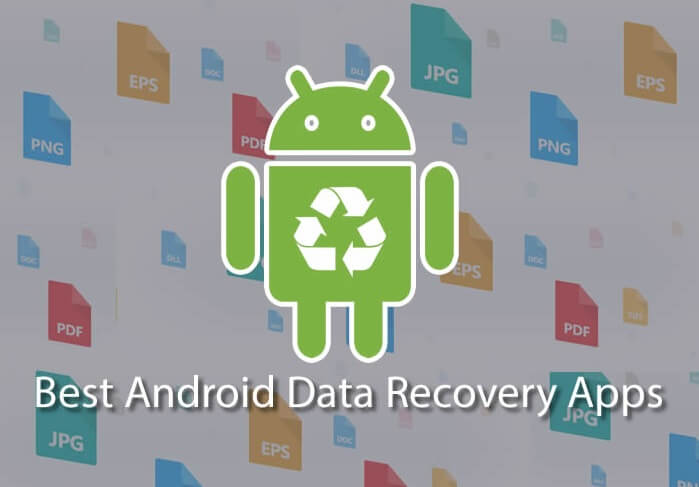 Top 10 Data Recovery Software for Android
1. Anyrecover Data Recovery for Android
Anyrecover (Android) offers a clean and easy-to-understand user experience for safely retrieving all kinds of valuable personal data. From contacts to photos, this tool is free to download and evaluate before committing to any purchase plan. In addition, there are robust features and benefits with an incredibly high, industry-recognized success rate sure to retrieve your critical files.

Key Features of Anyrecover (Android): 
Recover deleted data without rooting and backup.
Supports over 11 different types of data files and types.
99.7% of cases are successfully recovered.
Easy to use. Even a novice can operate.
How to Use Anyrecover (Android):
Download Anyrecover (Android) on your PC and select Recover Phone Data.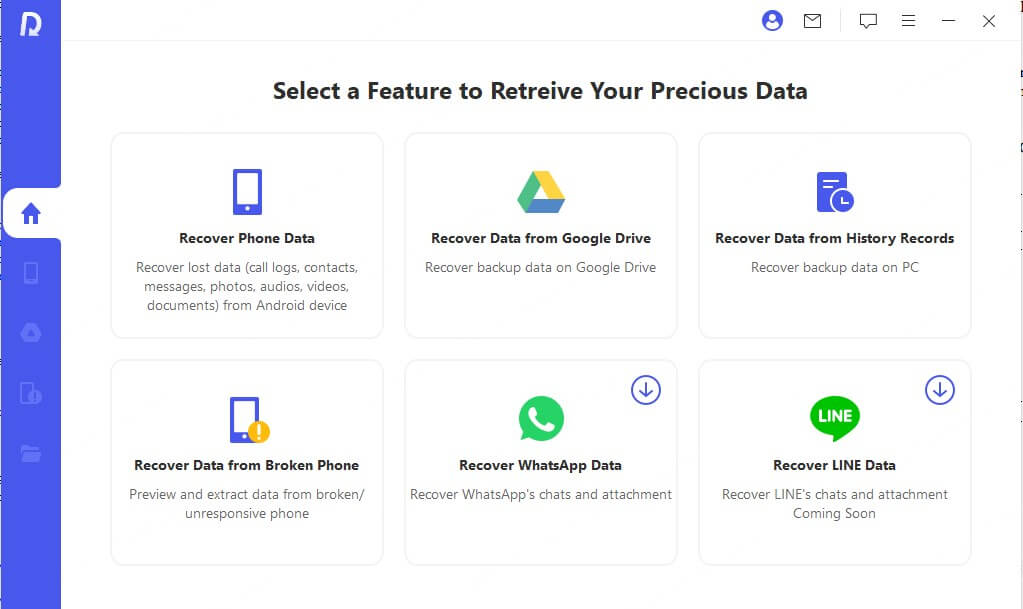 Connect your Android phone to your computer. Then choose quick scan/full scan to proceed.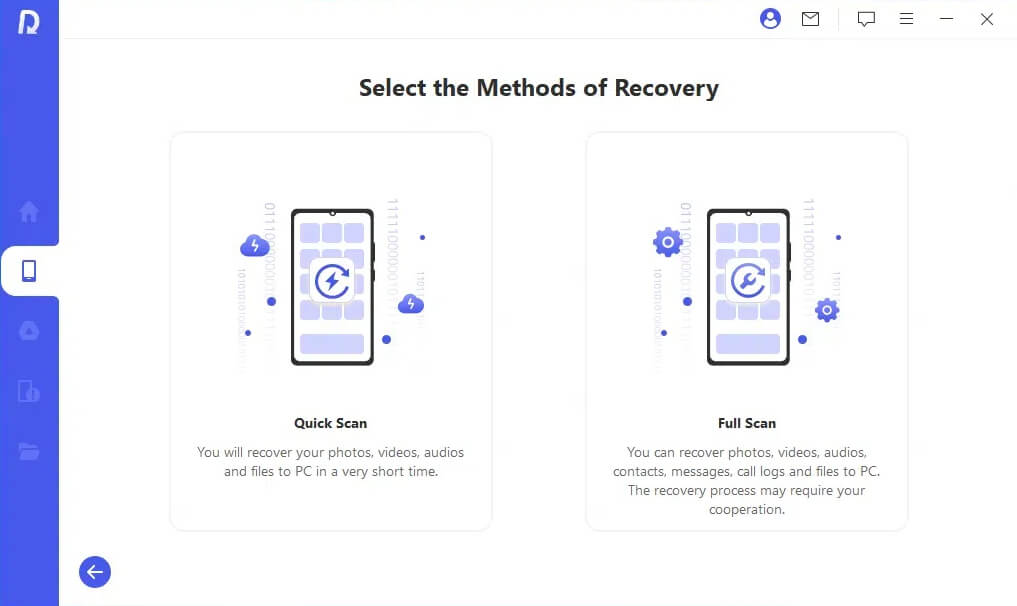 Afterward, the program will begin analyzing your device and obtaining the files automatically. Wait for a while and then you can preview lost files.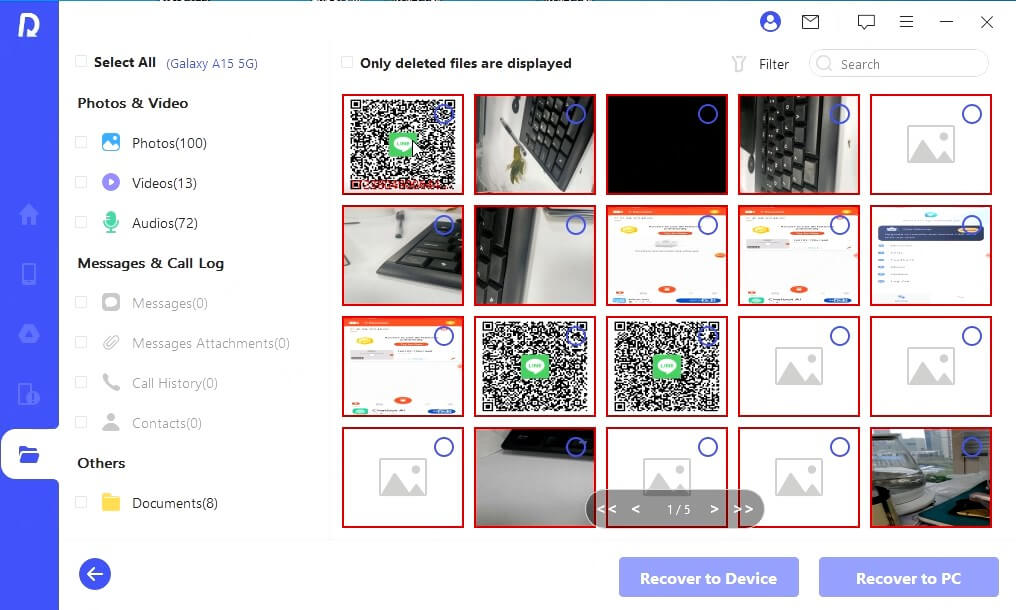 Now select the files you want to recover and tap Recover to Device/Recover to PC to complete the process.
2. Apeaksoft
Apeaksoft is a good data recovery software for Android that retrieves deleted and lost files, including some text messages, various documents, call logs, photos, and contacts. This is useful when you are facing a sudden Android crash or similar situation.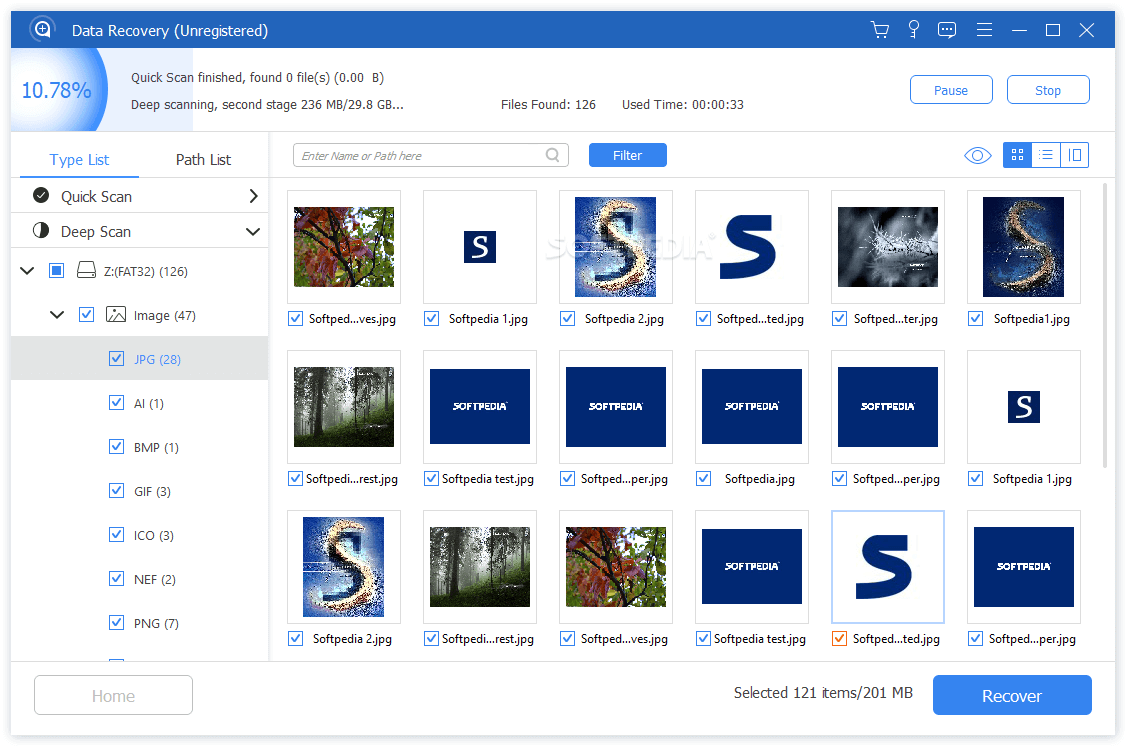 Pros
Does include a free trial.
Supports all versions of iOS and Android.
Cons
Extremely time-consuming.
Limited features in the trial version.
3. iCare Data Recovery
iCare data recovery is a solid option from our best Android data recovery software list if you are looking to recover ancient lost data. The advanced data recovery feature is comprehensive and dives deep into your backups to uncover those files you thought were long gone.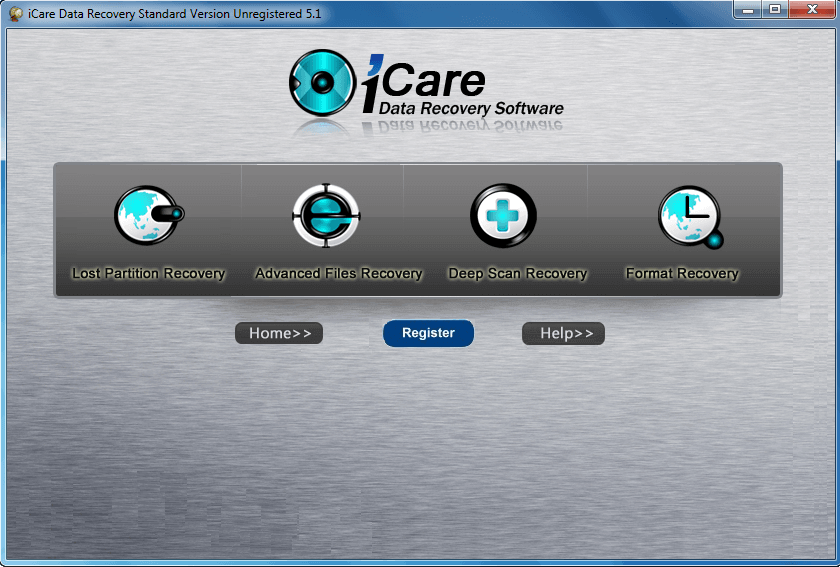 Pros
Recycle bin data recovery.
Deep-targeted scanning for advanced recovery.
Supports all major Android devices.
Cons
Low image (JPG) restoration ability.
Not as good a preview as you would expect.
4. Disk Drill Data Recovery
This option requires access to your rooted Android device's storage. Disk Drill data recovery can work with the mobile's internal storage just as well with card storage on your removable memory. The interface is easy to understand, and the process has been whittled down to a simple 3 steps.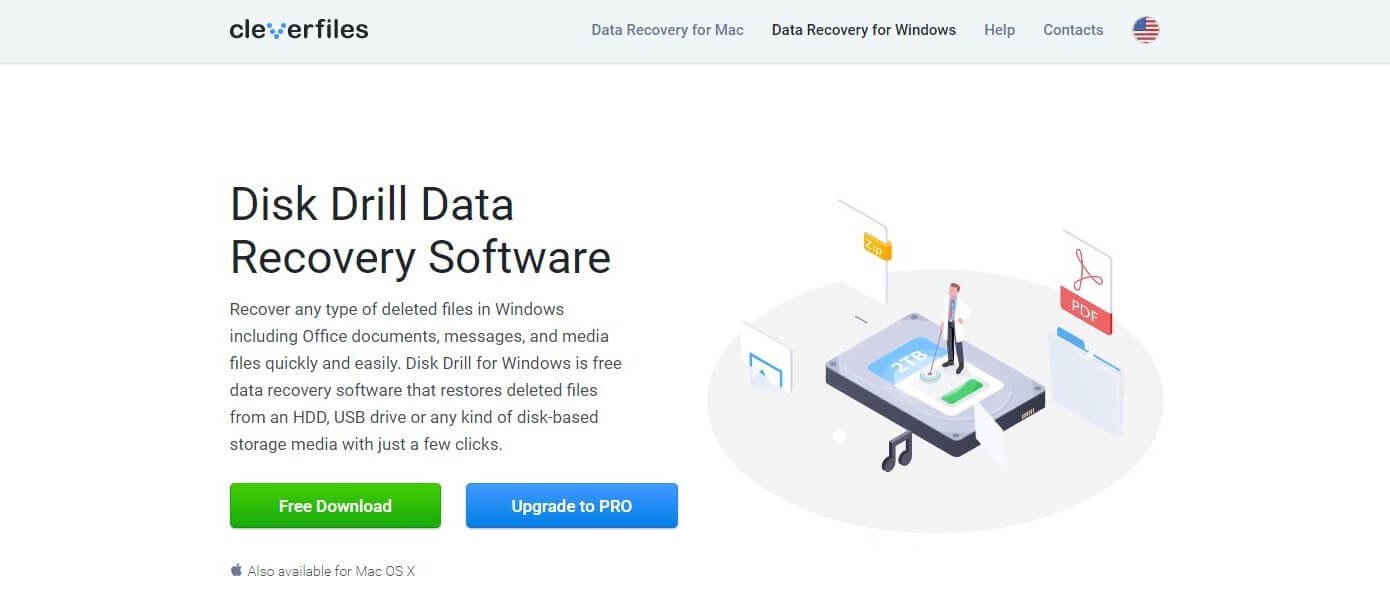 Pros
Supports all Android tablet and phone devices.
Targeted scanning of different partitions.
Includes a preview pane.
Cons
The free version has limited features.
Lower recovery success rate.
5. Recycle Master
Recycle Master is a native Android application that doesn't require the use of a PC or Mac to work. While it is a powerful data recovery option, it does require the setup and use of its recycle bin before being effective. That means you should use this app only if you are preparing for the worst, but not in reaction to data loss.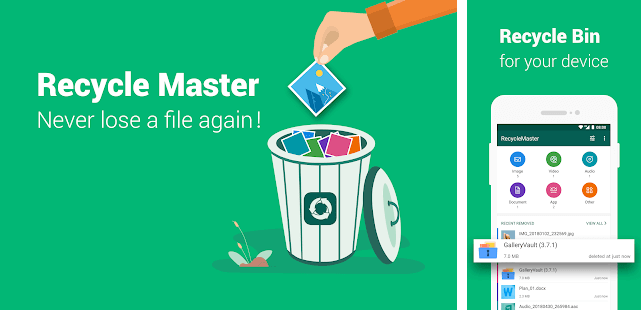 Pros
Works without computer support.
Easy to follow instructions.
Has a built-in recycle bin.
Cons
Not as powerful as other options.
Requires setting up ahead of loss.
6. iMobie PhoneRescue
Probably the most essential feature of this data recovery software for Android is the ease of use. With only a few clicks, you'll be able to recover file types from anywhere on or off your phone – including if you get locked out. However, it does not scan as deeply as some alternatives.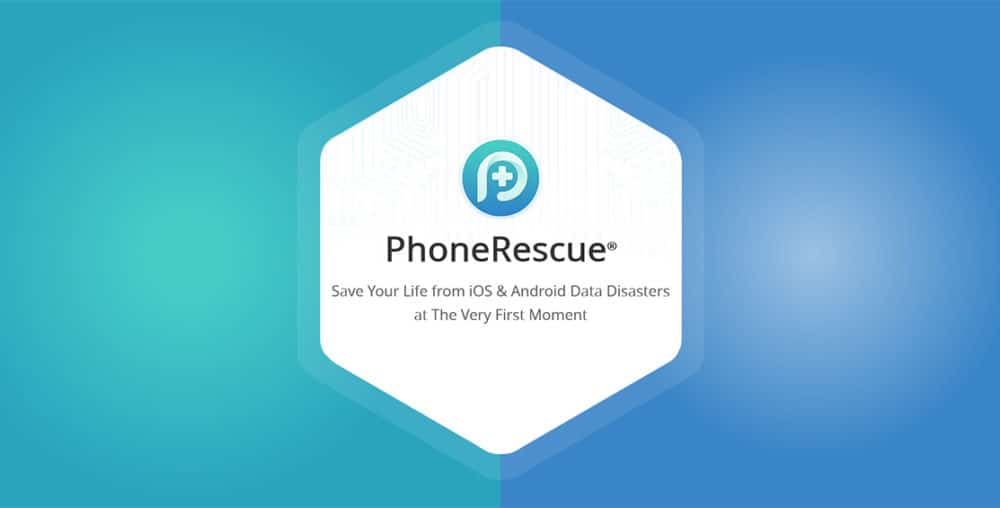 Pros
Lightning-fast scans.
Supports a wide range of file types.
Quick preview pane for recovered files.
Cons
Not as high a success rate.
Doesn't go as deep as others on our list.
7. FonePaw Android Data Recovery
FonePaw Android Data Recovery is an efficient method to receive video, photos, and text files from your device's internal memory, SD card, or SIM. The software supports most Android versions between 2.3 and 9.0 and can export recovered data into various formats like CSV, HTML, and more.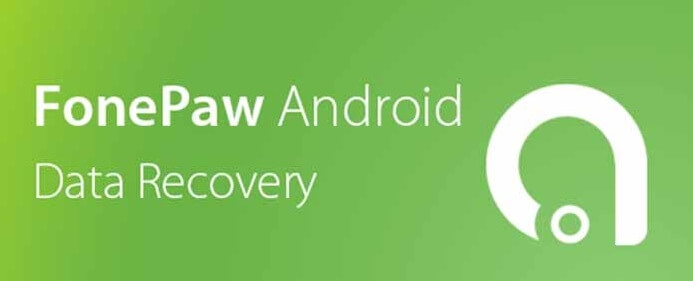 Pros
Excellent preview pane for organization.
Straightforward process.
Great export options.
Cons
Doesn't cover as many Android versions as you may want.
Not as broad a file type recovery option.
8. DiskDigger (Android)
DiskDigger (Android) is a suitable place to start if you have never used a data recovery tool before. It focuses recovery for only videos and images, but it is pretty flexible and can give you upload access via FTP or cleaning up space on your device.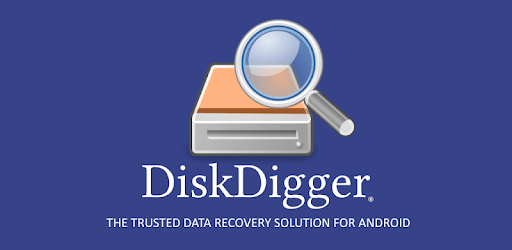 Pros
Good deep scan.
Ability to wipe files and free up disk space.
Supports all Android devices after version 2.2.
Cons
Must upgrade to paid version for other file types.
It is a bit harder to use than alternatives.
9. GT Recovery
GT Recovery is another native Android app on our data recovery software for Android list. It is free to use, but has experienced some technical issues and security concerns, causing it to only be available every once and a while.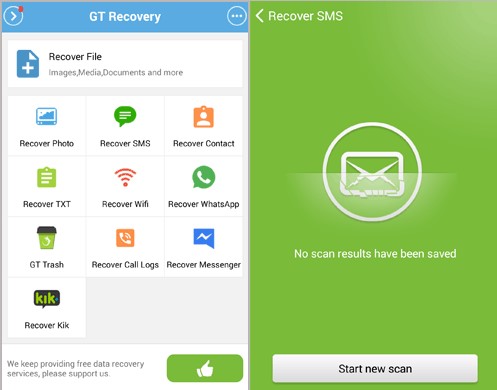 Pros
Easy to use.
Free on the Google Play Store.
Works without PC support.
Cons
Bugs and security issues.
Not as deep scanning as others on our list.
10. iMyFone D-Back (Android)
iMyFone D-Back (Android) is another data recovery software for Android. The team at iMyFone stays updated on the latest innovations in data recovery. You won't need to root your device, and there is a decent amount of file types to work from. It works from your internal storage as well as cloud backups and SD cards.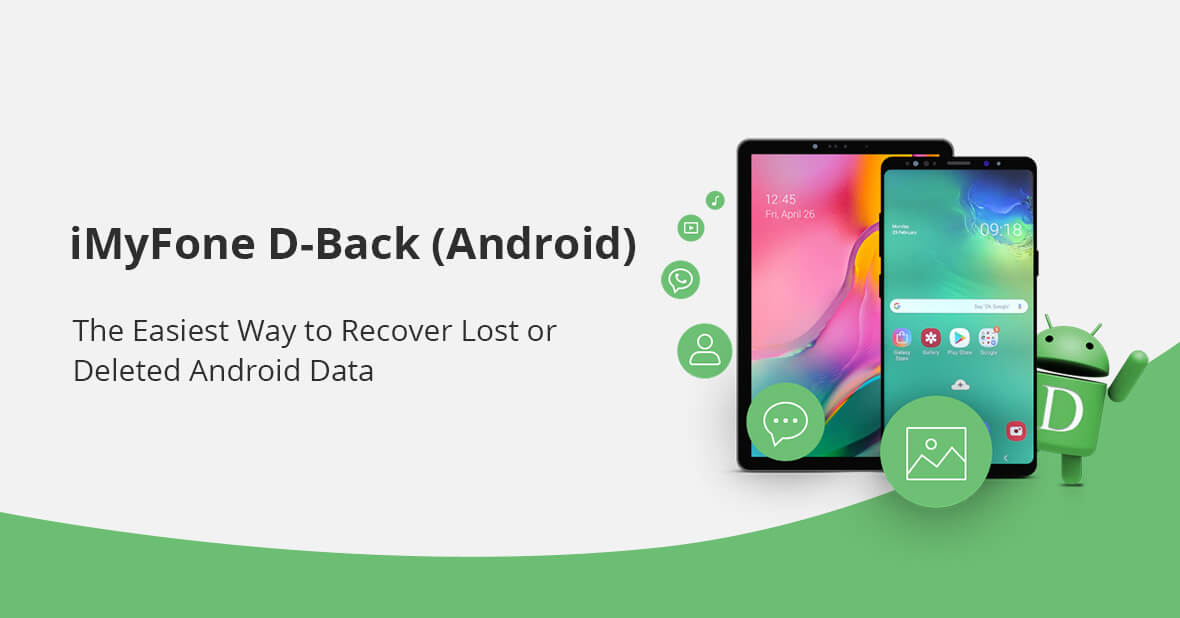 Pros
Easy to use interface.
Supports over 6000 devices.
Recovers a wide range of data types.
Cons
The free version is limited.
Not as deep scanning as others.
Comparison Table of Above Apps
| Apps | Safety | Complexity | Success Rate | Price | After-Sales Service | Rating |
| --- | --- | --- | --- | --- | --- | --- |
| | Very Safe | Easy | 99.7% | $49.95/month | Professional | 4.8/5 |
| | Very Safe | Hard | 95% | $28.76/month | Yes | 4.5/5 |
| | Safe | Easy | 95% | $69.99/month | No | 4.2/5 |
| | Safe | Easy | 93% | $99.99/lifetime | Available | 4.4/5 |
| | Safe, if setup properly | Easy | Must have recycle bin first | Free | No | 3.0/5 |
| | Very Safe | Easy | 94% | $39.99/year | Yes | 4.5/5 |
| | Safe | Easy | 95% | $34.95/month | Available | 4.1/5 |
| | Safe | Hard | 91% | $14.99 | Available | 3.3/5 |
| | Some Risk | Easy | 93% | Free | No | 2.8/5 |
| | Safe | Easy | 97% | $29.95/month | Yes | 4.5/5 |
Conclusion
While many different types of data recovery software for Android are available, we suggest sticking with Anyrecover (Android). This easy-to-use software package has the highest success rate at a reasonable cost. It also offers deep and quick scanning features that balance the benefits of the alternatives on our list. Hopefully, this will ensure you get your valuable data back on your Android device.