Many Android users want to find an answer to the question, "how do I empty trash on my Android phone" due to the fact that keeping unnecessary trash might slow down the phone or fill up a lot of space.
If you've been making use of an Android phone for a considerable long time, you might be experiencing the unavailability of free space and searching for the Android trash bin. Apart from Mac and Windows, Android does not have a single place where all trash can be collected. As a result, Android users must put additional effort to remove junk files from their phones.
Now in this article, we are gonna show you how to empty trash on Android.
Part 1: Why Should You Empty Trash on Android?
First of all, lots of trash in your Android phone might slow down your activities on the phone, leading to the device not work normally. As a result, you must understand how to empty trash on Android phones in order for it to work properly.
Besides, trash accumulation can also give rise to your phone's storage space being used up completely. In this way, you are supposed to empty trash on your Android phone frequently.
Part 2: How Do You Empty the Trash on Android?
There are some Android phones like Samsung that require all trash to be emptied on a daily or monthly basis. Here are the ways in which you can empty the trash on your Android phone:
Method 1: Delete Downloaded Files
Too often, we download a lot of things from the internet that we end up not using them later. Thus, to delete junk files, take a look at your device's Downloads folder.
Simply go to your phone's File Manager.

Look through the Downloads or Download History folders.

After looking through downloads, you will be able to access the downloaded files and uninstall the ones you don't need.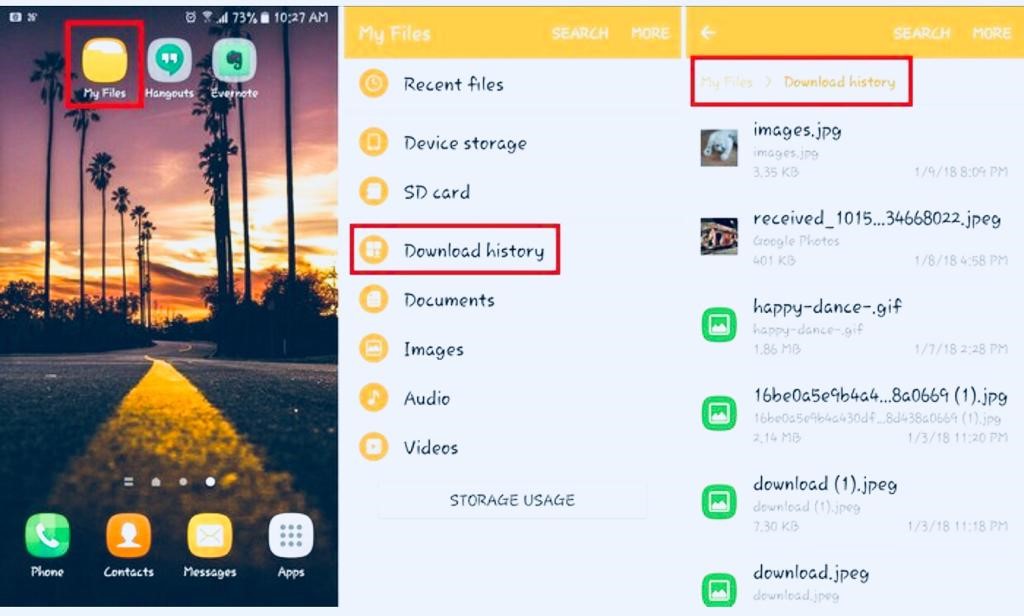 Method 2: Delete Duplicate Photos
Most of us use our mobile cameras to take a lot of pictures when we're out and about. However, it can often take a lot of storage and consume unnecessary space on your phone. You can prevent this by looking for duplicate images and deleting the ones you don't need. You can do it by yourself by going to the Gallery on your Android phone.
Third-party applications are also available and can assist you in the same way. Duplicate File Fixer, for example, is a common app that scans your phone storage for duplicate materials such as images, videos, and folders. This will save your time by automatically removing duplicate photos.
Method 3: Uninstall Unwanted Apps
Applications can take up lots of storage space on our phones at times. It is advisable to delete the apps you don't use if you want to clear off any unnecessary data.
On Android phones, there are a variety of options for deleting apps. You can do it from the comfort of your own home by long-pressing an app icon and selecting the delete button. Or you can also do this in settings by following the steps below:
You can go to Settings.

Navigate to Apps and choose the one you want to remove.

When the app's settings are open, tap the Uninstall button and confirm your decision.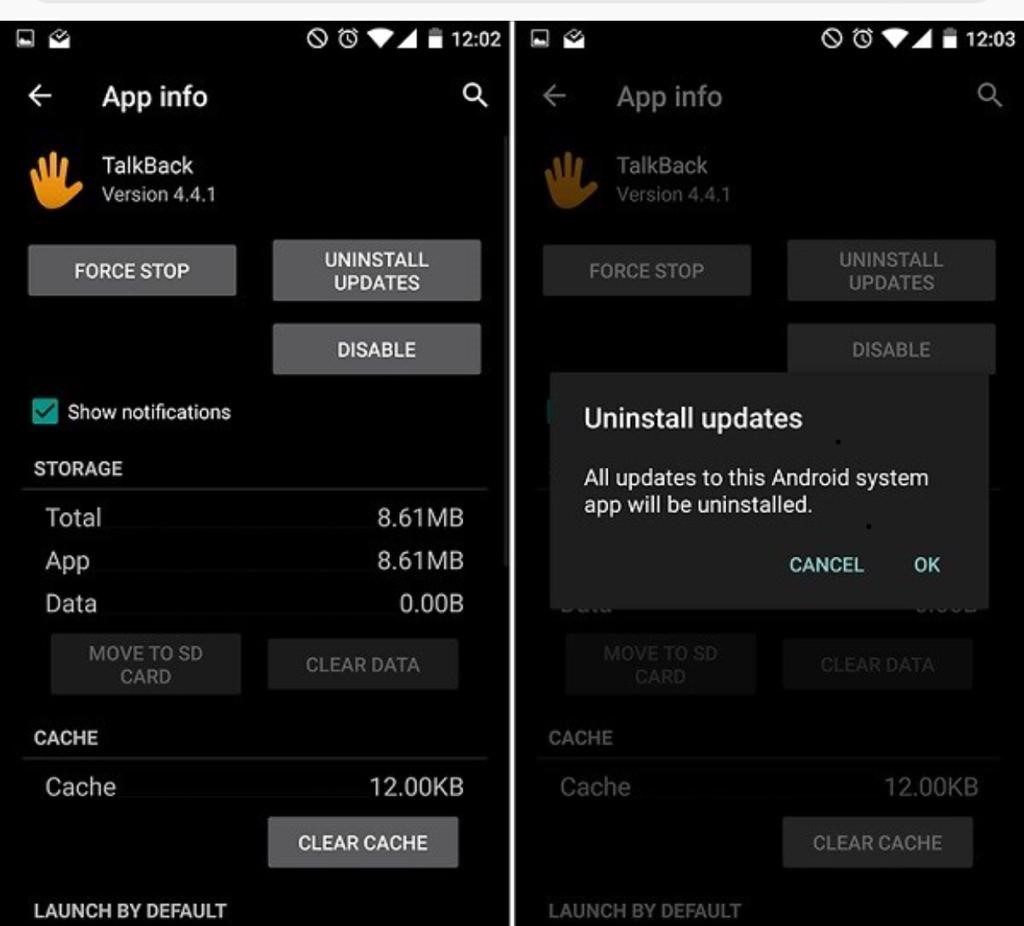 Method 4: Clear Cache Data of Phone/Apps
Cache data is a form of data that apps save in order to provide quicker and more personalized service. While it could improve the user interface of your app, it could also put a strain on your device's storage. As a result, you can clear the cache on your phone from time to time to free up storage space.
Go to Settings.

Navigate to Apps on your smartphone and pick any app from the list to clear the cache data for that app.

Clear the cache data for the same app in its storage settings. You may use the same procedure to clear cache for any other applications.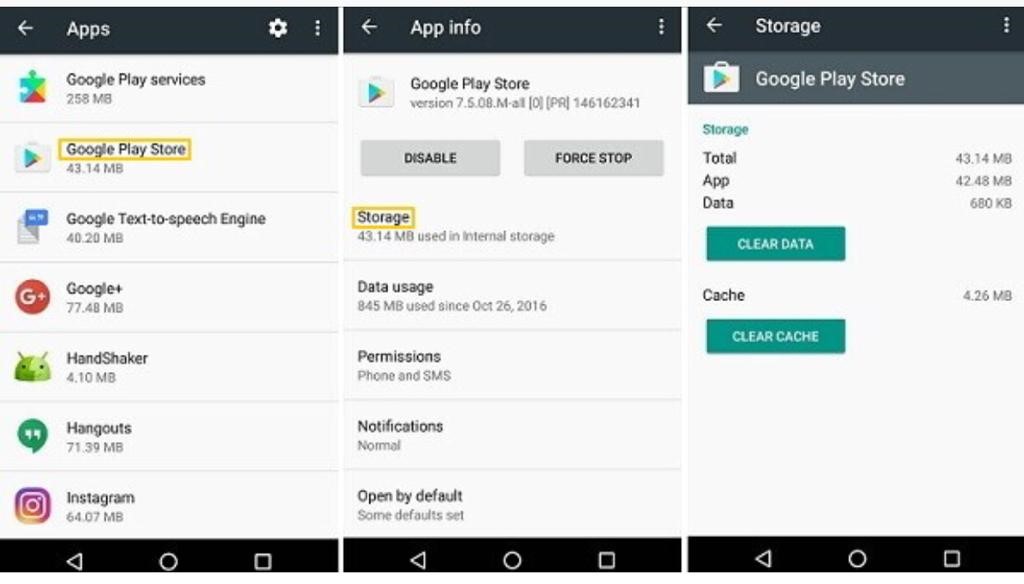 Method 5: Manage Storage
You can easily manage the storage of your Android phone by following this simple step:
Go to Settings and navigate to Storage.

Select Manage Storage, then wait for a list of apps and their storage to show up.

Click the app you want to manage the storage.

Clear the cache or clear the data

Return to Storage Settings and click Free up Space.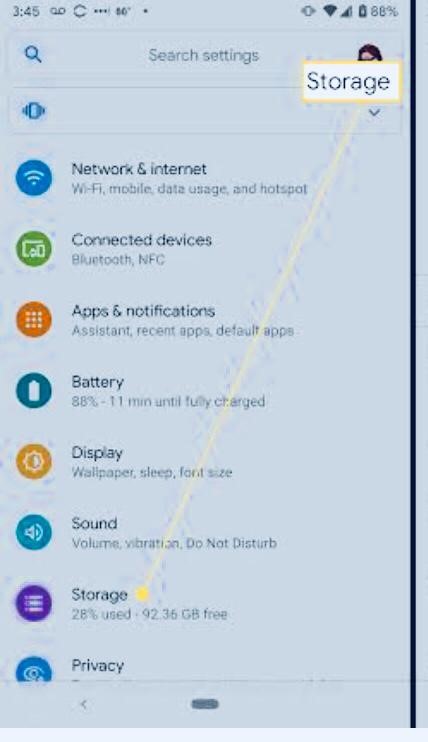 Method 6: Store Important Files on a SD Card
If your device's internal storage is small, you could try using an SD card to increase its storage. As almost all Android devices have a slot for SD cards, it enables all users to handle their data more easily.
You can easily transfer images, songs, videos, contacts, and other files from the phone's internal storage to the SD card after inserting it.
Bonus Tip: How to Recover Deleted Files From Android SD card?
After empting trash on Android, is there a way of recovering the deleted files? Yes, there is a way in which you can recover the emptied trash as long as you didn't create new files to overwrite the older ones. As there is no recover button, you can only do so by using professional data recovery tools. Here iMyFone AnyRecover is recommended.

2,061,704 Downloads
Key Features of AnyRecover
Various scenarios-supported files recovery like deletion and formatting.

Files recovery from any device such as SD card and emptied recycle bin.

Numerous file types supported including images and videos.

8 files recovery for free with high success rate.

Fully Compatible with all Windows and macOS versions including the Windows 11.
Step 1 Connect the SD card with a computer using a card reader. Choose the location and click Start button.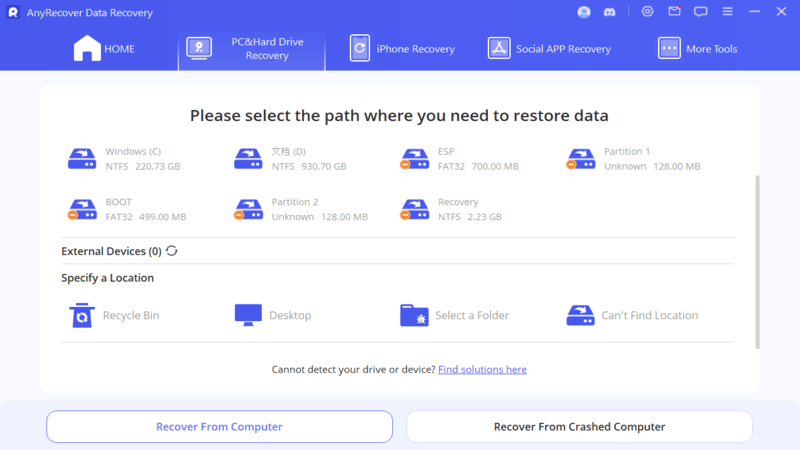 Step 2 Your files on the SD card of your Android phone are scanned.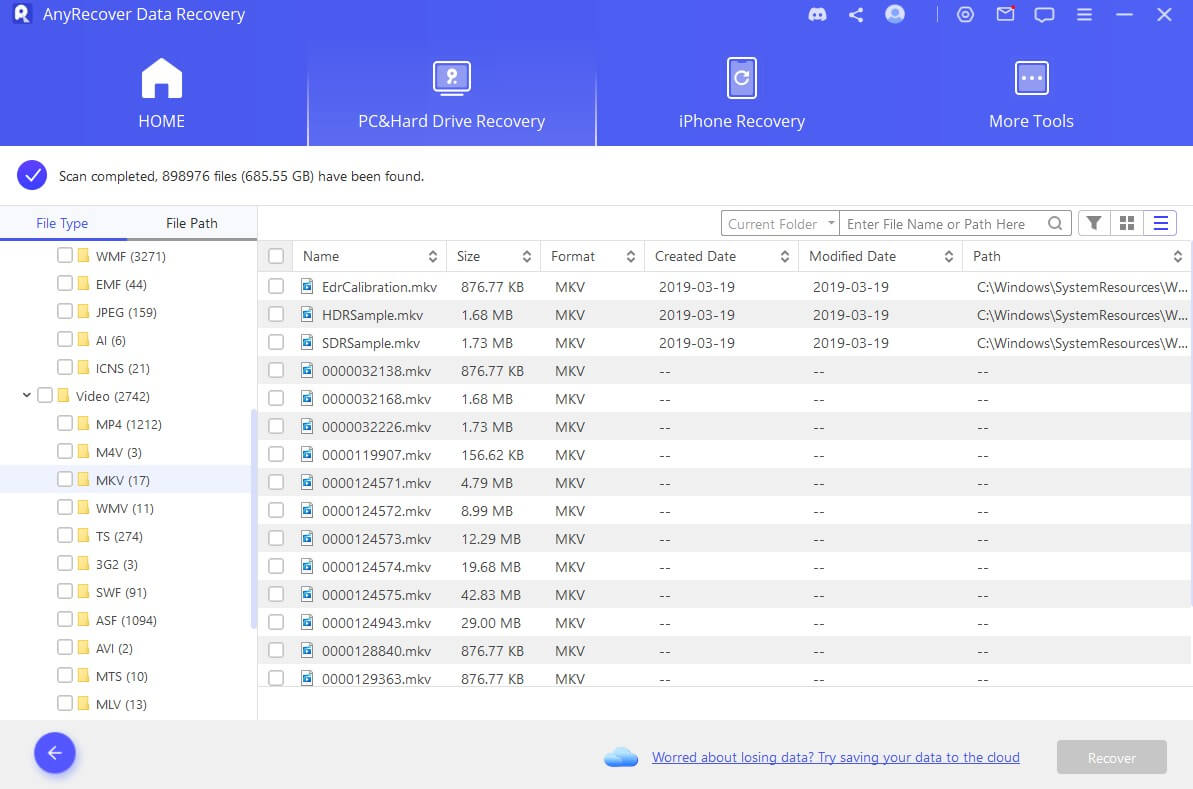 Step 3 Click Recover button.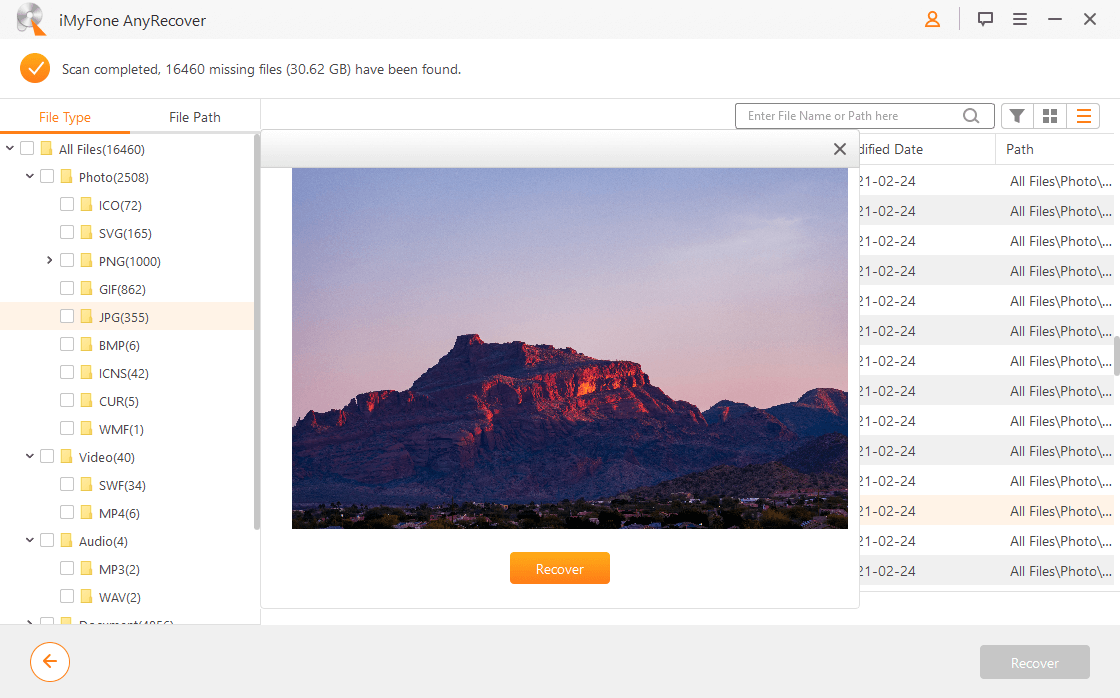 FAQs About Trash on Android
1. Is There a Recycle Bin for Android Devices?
No, there is no recycle bin for android devices. Android phones have just a recent deleted folder in the photo app. This recent deleted folder is where deleted files are moved to.
2. How Do I Empty Trash on My Samsung?
You could learn how to empty trash on Samsung phone by following the steps below:
Go to the Gallery app.

Select the three dots on the upper right-hand side.

Select Trash and Turn on Trash.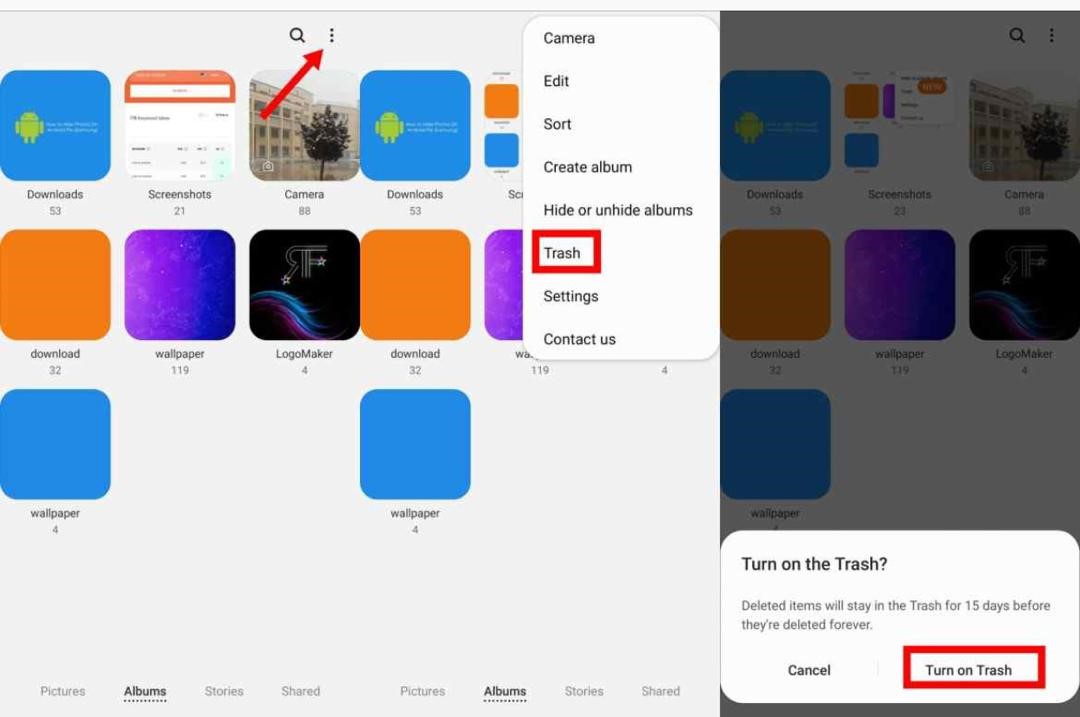 3. How to Empty Trash on Gmail/Google Photos of Android?
Here are the steps to empty trash on Gmail:
Launch the Gmail app. Tap the button on the top left side.

Open the trash folder and select the emails you want to delete.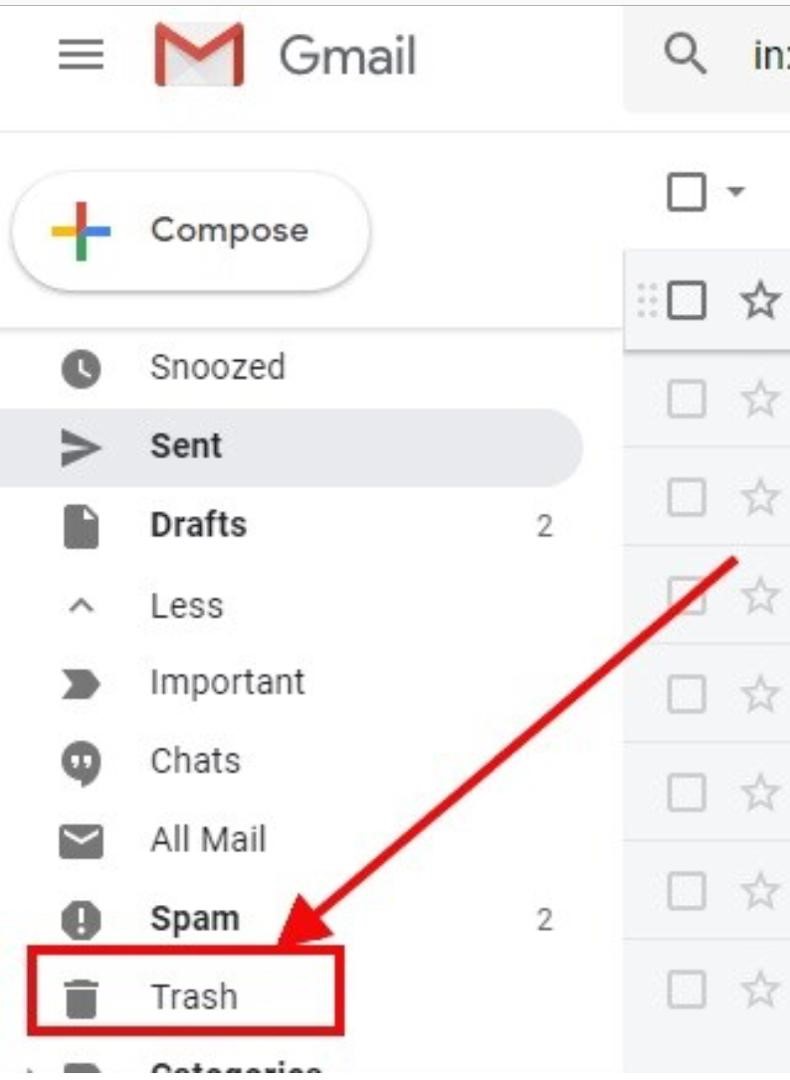 Here are the steps to empty trash on Google photos of android:
Launch the Google photos app and sign in to your account.

Click on Library > Trash > More > Empty Trash.

Lastly, click Delete.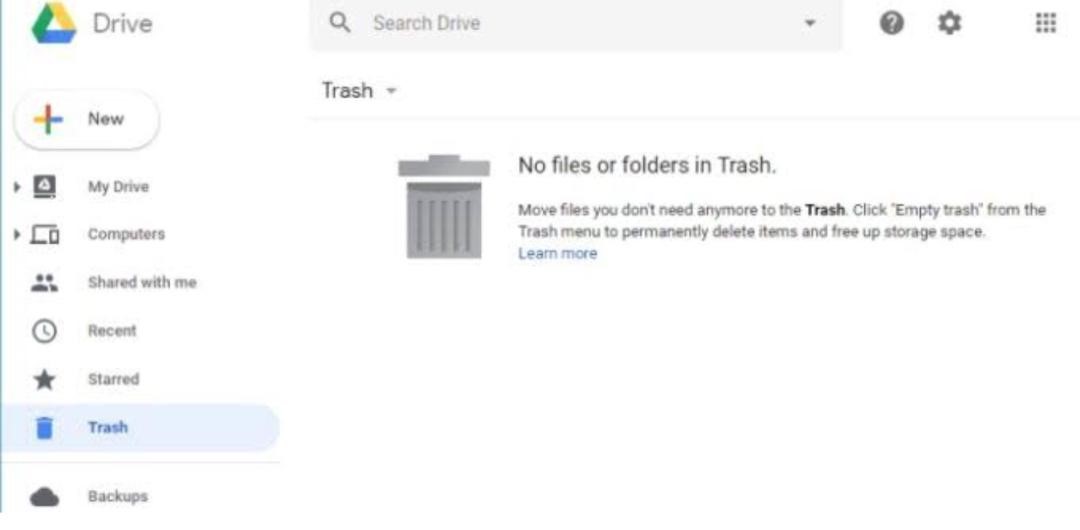 In Conclusion
To make more storage space available on your phone, you need to empty all the trashes on your android. You can do that by deleting downloaded files, duplicate photos, uninstalling unwanted apps, clearing cache data of phone/apps, managing storage, and also storing important files on a SD card. Any other better methods to empty trash on Android? You are free to comment below.