Most people are always bothered with the problem of how to delete an unopened Snapchat picture. Is there really a way Snapchat pictures can be deleted or unsent after sending it to someone accidentally or maybe you immediately regretted it?
In this article, well-detailed instructions/steps on how to delete a picture on Snapchat will be provided.
Part 1: Can You Delete a Snap Picture You Sent?
Yes, you can delete a snap picture you sent. After an update in 2018, Snapchat users can now remove snaps. Before that, it might be too late to uninstall the snap if the individual has already eventually opened it. And users did not have the option to uninstall snaps prior to the update. However, now you can delete pictures in Snapchat. Read on to find how to delete a picture in Snapchat.
Part 2: How to Delete a Picture on Snapchat?
Way 1: Deleting From a Chat
Chat section comprises of either a private conversation or a group conversation between you and the recipient. You can actually delete a picture on snapchat by simply deleting from a chat. Here are the steps on how to delete pictures from a chat.
Launch Snapchat app.

To get to the Chat screen, swipe right. This is where you can see all of your chats.

To delete a Picture, click the chat with the snap you want to remove. You can delete a snap from a private or group conversation.

Everyone in the chat will have the opportunity to see that you have deleted a Snap, but they won't be able to see it anymore.

Select Delete by tapping and holding the snap. The snap is then removed from the conversation as well as the servers of Snapchat.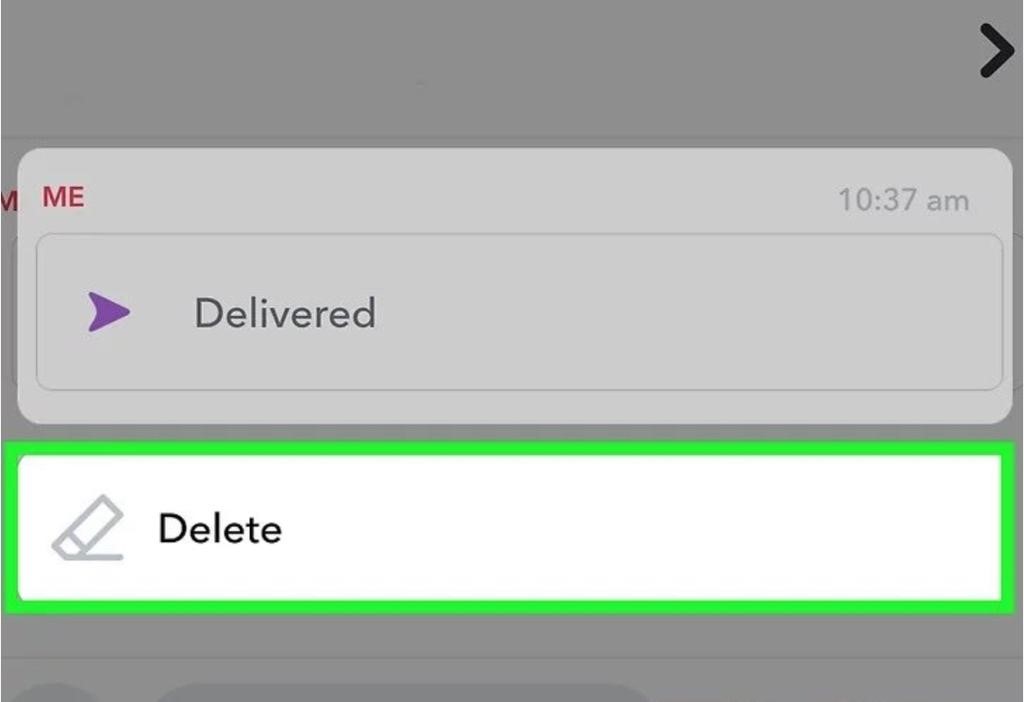 Note
If the receiver has already seen the Snap, it will be deleted automatically. After a month, all unopened pictures will be automatically removed.
Way 2: Deleting From Story
Another in which pictures can be deleted on Snapchat is by deleting from story. Story section on the Snapchat is simply the collection of all your snaps, and these snaps are played in the order that they are created. Here are the steps on how to delete snaps from story.
Launch Snapchat app.

On the camera display, swipe left. This takes you to the Stories tab.

My Story can be accessed by tapping it. It's located at the very top of the computer. This is where your Story's first Snap is played.

Swipe up on the Snap you'd like to erase to delete it. A menu of choices will appear.

The Trash Can icon should be tapped. This will take the snap out of your story.
Note
After 24 hours, pictures are automatically removed from your story. If the snap you're looking for isn't there, it means it has been deleted.
Way 3: Deleting From Memories
Snapchat memory is a special feature that allows users to save snaps for later use. This implies that you can also delete pictures from memories. Here are the steps on how to delete pictures from memories.
Launch Snapchat app.

Swipe up from the bottom of the camera panel. This takes you to the Memories tab.

To delete a Photo, tap on it. This shows the image or video.

Toggle between the three vertical dots. It can be found at the top-right side. The menu will be expanded.

On the menu, select Delete Snap. A message of confirmation will appear.

To confirm, hit Delete Snap button once more. The photo has been deleted from your Memories.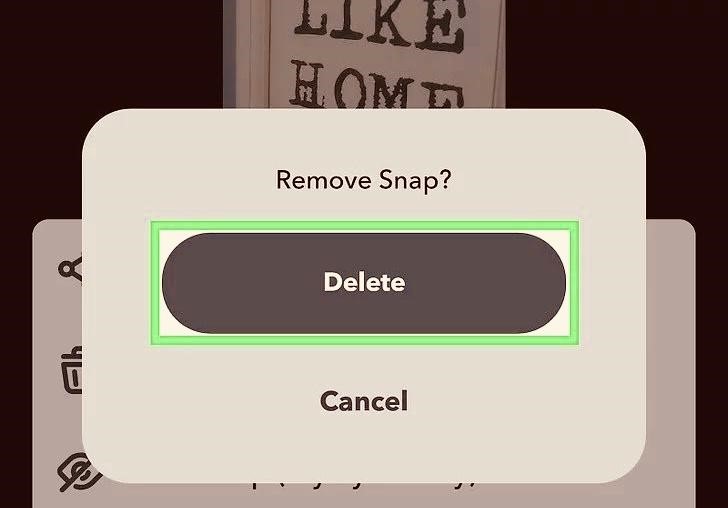 Way 4: Deleting From Snap Map
This method can be used to remove photos that have been sent to Spotlight or stored to the Snap Chart.
Launch Snapchat app.

Select your Profile icon. It can be found in the upper-left corner of the screen. This will bring up your profile.

The Gear icon should be tapped. It can be found in the upper-right corner of your profile.

Tap Spotlight and Snap Map at the bottom of the screen. It's at the bottom of the menu. There will be a list of Snaps that have been posted to the Snap Map.

To delete a Photo, tap on it. This shows the picture or plays the video.

The Trash Can icon should then be tapped. The pictures will be removed from the map or Spotlight as a result of this action.

Snapchat's Search and Context Cards will no longer provide the snap.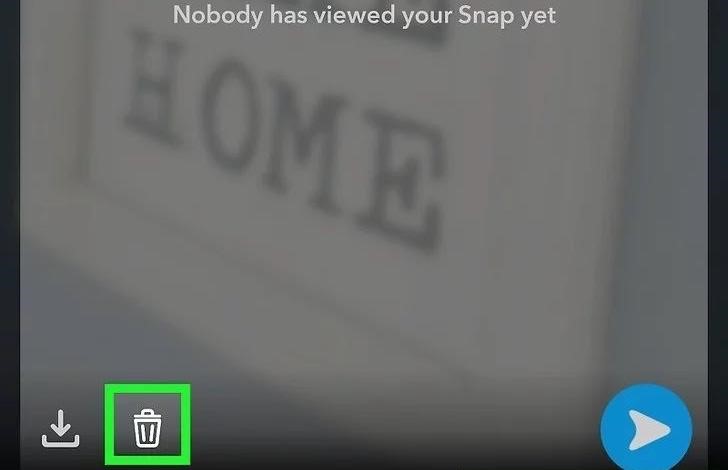 Way 5: Uninstalling Snapchat App
The last simple way of deleting a picture on snapchat is by uninstalling snapchat app on your phone. To uninstall the Snapchat app, follow the steps below.
At first, open the Google Play Store on your Android phone.

In the Google Play Store, click the Bar icon in the upper left corner to bring up the menu.

Select My Applications and Games from the drop-down menu.

Look at the list for the word Snapchat. If you've installed a lot of games, select the appropriate entry by tapping on it.

In the Snapchat details, click Uninstall. Snapchat is no longer available on your Android device.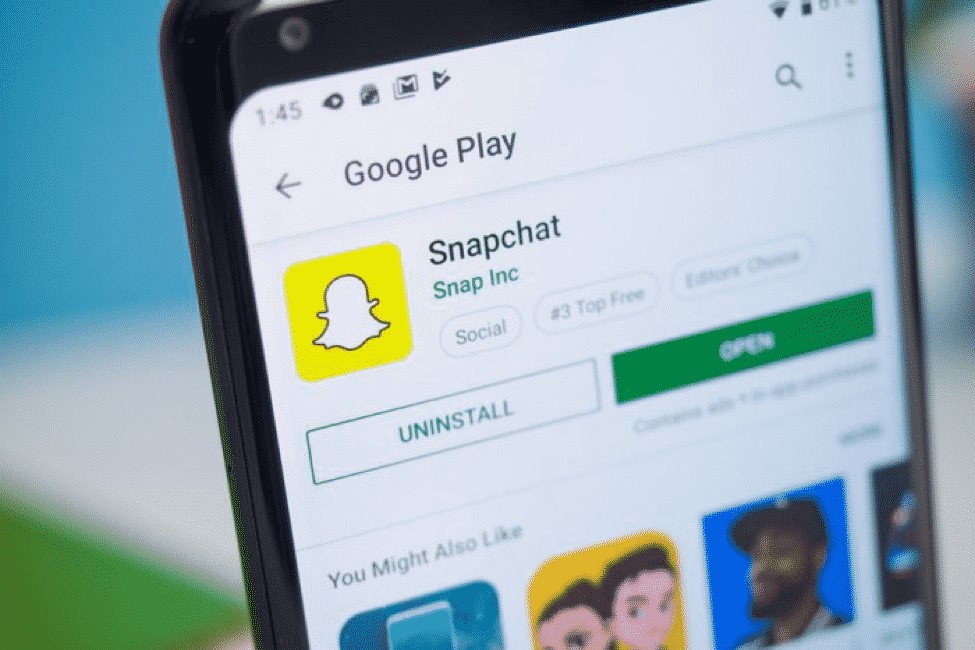 Part 3: FAQs About Pictures in Snapchat
1. Can You Unsend a Picture Snap on Snapchat?
There's no way in which picture snaps you've sent to friends on Snapchat can be "unsent" once they've been sent. You have no choice but to delete the snap.
2. Why Can't You Unsend Snaps?
You can't unsend snaps on snapchat because Snaps are uploaded to the cloud-based system of snapchat immediately they are sent.
When a receiver opens a snap they got from you, Snapchat's servers immediately delete it. Since the snap has already entered the cloud, any action you attempt to take on your side after sending it will fail.
3. How to Delete an Unopened Snapchat?
You can now delete pictures sent before they are opened on Snapchat by the recipient. To delete, follow the steps below.
Press and hold the media for a few seconds.

A pop-up window will appear, indicating if you want to uninstall the picture. Simply tap Delete.

The picture will surely be deleted.
In Conclusion
Much emphasis has been laid on how to delete a picture on snapchat, you can delete a picture on snapchat by deleting from chat, story, memories, snap map, and uninstalling snapchat app.
In an event whereby you mistakenly deleted a picture on snapchat, there is still a way in which you can recover it. You can easily recover your deleted snapchat pictures by using data recovery software. Here two most popular tools D-back and AnyRecover are recommended for iOS and Android users respectively.