How well do you know about ReFS (Resilient File System) or ReFs Recovery? Well, in this article, we're going to talk about what is ReFS and how can you recover ReFS data in a quick and secure way. Keep reading.
Part 1. What Is a File System?
A file system, usually shortened as FS in computing, is responsible for storing and retrieving information. Without a functional file system, the data stored on the hard drive would be one large piece of information with no clue to tell where one data piece ends and the next begins. Early Windows versions (98, XP, and ME) relied on the FAT (File Allocation Table) file system for the normal operation of their hard drives. However, nowadays, the file system is rarely used because its capabilities do not allow us to unlock the full potential of faster, more spacious drives. As a result, an NTFS file system that considers the increased performance of hard drives is developed.
Remember, technology is never tired of updating pre-existing systems – the reason developers developed a new file system. ReFS was created specifically to address many of the shortcomings of the NTFS and was introduced in 2012 for use with Windows Server. While ReFS provides improved security and storage efficiency, it does not provide complete protection against data loss due to accidental deletion, virus attack, or other media through which data is lost. So, keeping such situations in mind, tech-savvy pioneered a reliable tool for recovering lost files.
In this article, you are going to learn about the best tool for ReFS data recovery. But before that, let's give answers to some of the frequently asked questions.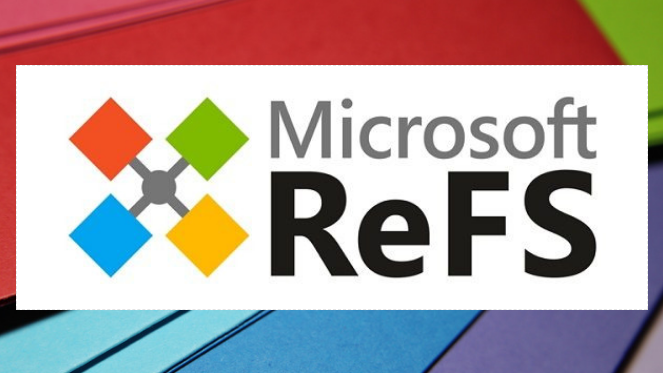 Part 2. Is ReFS Better Than NTFS?
Yes. ReFS is a performance-enhancing file system which is intended to replace NTFS, according to the officials. The mirror-accelerated parity feature of ReFS makes it superior to NTFS. It distributes data across two distinct tiers (the mirror tier and the parity tier) on a hard drive, each of which is optimized for high performance and efficient data storage. ReFS achieves the best of both worlds by actively moving data between the mirror and parity tiers in real-time. This allows the data to be written to disk quickly in the mirror tier and then moved into parity for efficient storage in the parity tier.

Part 3. Can Raw ReFS Be Recovered?
Yes, to accomplish this, you'll need a ReFS data recovery tool capable of performing raw ReFS recovery, such as AnyRecover mentioned in this article. Since ReFS is a relatively new file system, there aren't many ReFS recovery solutions available. So if you're searching for a tool for ReFS data recovery, this article is right for you.
Part 4. How to Achieve ReFS Recovery Using AnyRecover
AnyRecover Data Recovery is an easy-to-use ReFS data recovery software that assists users in recovering their lost data in as little as 3 simple steps. This software can assist you in recovering data from your desktop or laptop and a variety of other storage devices such as USB flash drives, hard drives, SD cards and SSDs, and digital cameras. Check the outstanding features of AnyRecover below.

AnyRecover Key features include:
Support various file systems including ReFS, FAT16, FAT32, exFAT, NTFS, HFS+.
Recover data lost from emptied recycle bin, formatted devices, damaged hard drives, crashed computers, lost partitions, among others.
Recover up to 1000+ different types of files, including photos, documents, videos, archives, and many more media types.
Compatible with both Windows (Windows 11 supported) and Mac computers.
User-friendly interface makes data recovery a simple thing even for the green hand.
Free trial version is available for users to recover up to 8 files, no size limit.
Now, you can perform your ReFS Recovery with the following steps.
Launch AnyRecover and select a location you want to restore ReFS files from, then click Start.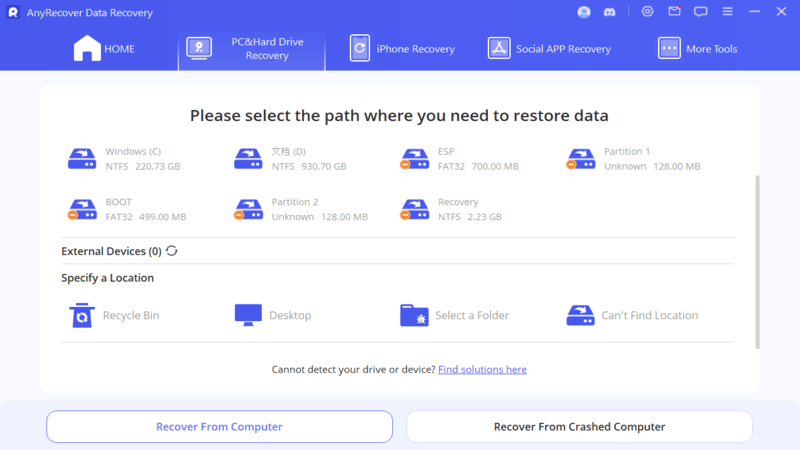 AnyRecover will start the deep scan on the selected location and you can also pause or stop the scanning. If you want to accelerate the process, the accurate search function will help you a lot. You can enter the conditions into the box to search the target files.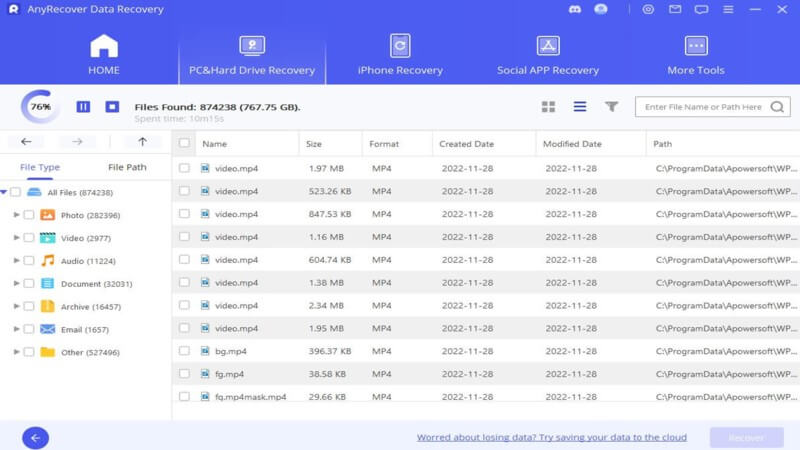 After the scan is completed, double-click to preview your lost files and recover them by clicking the Recover button.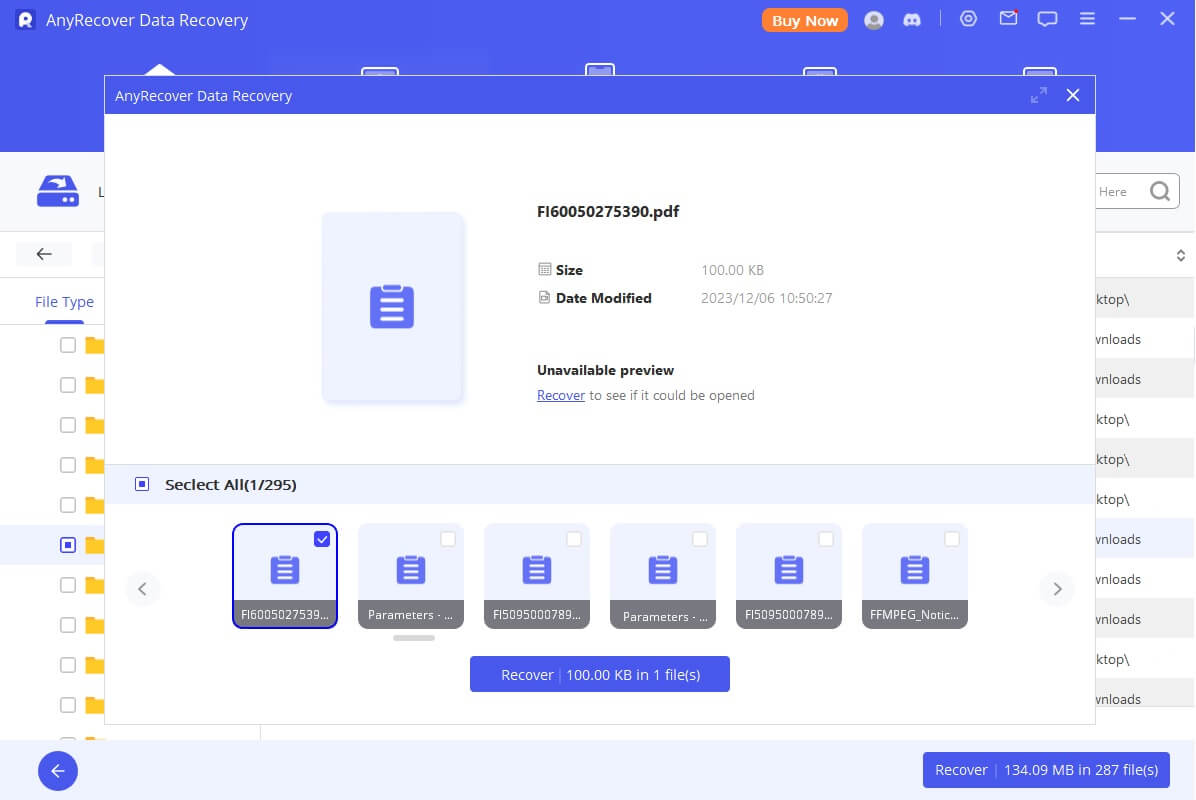 Conclusion
AnyRecover is a specialized utility for ReFS data recovery in a simple way. You can recover deleted files of any type from hard drives that have the FAT, NTFS, or ReFS file systems because of the program's functionality. Furthermore, AnyRecover can assist you when working with memory cards, cameras, and other electronic devices, as well as flash drives and other removable storage devices. It is simply the best software for your ReFS data recovery! Just download and give it a try!