Losing essential data on your Mac can be a frustrating and stressful experience. It doesn't matter if you are working through an online task for your job or trying to finish up a book report for school, losing those critical files without warning simply sucks.
Fortunately, there are ways to recover your lost data even if you don't have a Time Machine backup.
Before we delve into the recovery process, let's first understand what Time Machine is and how it works. This way, when a problem arises, you'll be better prepared to deal with any troubleshooting or other fixes related to recover Mac Data without Time Machine Backup.
What is Time Machine Backup?
Time Machine is a built-in backup feature on macOS that allows you to automatically back up your entire machine, including system files, applications, and personal data. It creates incremental backups, which only backs up the files that have changed since the last backup.
This makes it an efficient way to keep your data safe and quickly restore your Mac in case of data loss or corruption. You should set up this program beforehand to ensure all your personal preferences are placed, otherwise it will not work as efficiently as you may like.
Does Apple Time Machine Back Up Everything?
Time Machine backs up most of the data on your Mac, including documents, photos, music, and movies. However, it does not back up some specific system files or package larger than 4GB. It also excludes particular folders, such as those located in the /Volumes, /private, and /tmp directories, as well as network volumes.
This is because Time Machine wants to be efficient with the amount of space you have on your machine. If it took a giant screenshot of your entire hard drive, you would likely run out of operational data volume a bit too fast. That is why knowing how to recover Mac Data without Time Machine Backup is critical.
Is Time Machine Backing Up My External Drive?
Time Machine can also back up your external drives as long as they are connected to your Mac and formatted as HFS+ or APFS. To check if Time Machine is backing up your external drive, go to the Time Machine preferences, and make sure the "Back Up All of Your Mac" option is selected.
Again, you'll need to check this ahead of time through regular backups and not think of it as an ongoing process.
How Do I Backup and Restore My Mac with Time Machine?
Here's how to set up and use Time Machine to back up and restore your Mac:
Connect an external hard drive to your Mac. Make sure it has enough storage space to hold all the data you want to back up.

Open the Time Machine preference pane in System Preferences.

Click the Select Backup Disk button and choose your external hard drive.

Click the Back Up Automatically option to enable Time Machine.

Time Machine will start backing up your Mac automatically. You can also manually create a backup by clicking the Back Up Now button.
Now that you have captured the necessary files to ensure you can continue working, you need to restore your Mac system. Unfortunately, this is often where corruption occurs, and the reason behind this article on how to recover Mac Data without Time Machine Backup.
To restore your Mac using Time Machine, follow these steps:
Connect the external hard drive that contains your Time Machine backup.

Restart your Mac and hold down the Command and R keys to boot into the macOS Recovery mode.

Select Restore from Time Machine Backup from the macOS Utilities window.

Follow the on-screen instructions to select the backup and restore your Mac.
How to Recover Mac Data Without Time Machine Backup?
Don't panic if you don't have a Time Machine backup or prefer not to use that utility as part of your daily operations. There are still ways to recover your lost data. Here are three methods you can try:
1. Recover from Trash Bin
If you accidentally deleted a file and it's not too long ago, it may still be in the Trash Bin. To recover it, go to the Trash Bin located on your Dock and find the file you want to restore. Then, Right-click on the file and select "Put Back." The file will be restored to its original location.
2. Undo Command
Another effective way to recover Mac Data without Time Machine Backup is if you recently made changes to a file, you may be able to undo those changes using the Undo command. To do this, go to the Edit menu in your application and select "Undo." You can also use the Command + Z shortcut. Remember that this only works if you have yet to save the changes or close the application.
3. AnyRecover for Mac
If the above methods don't work, you can try using data recovery software like AnyRecover for Mac. This software is designed to recover lost or deleted files from your Mac, as well as external hard drives, USB drives, and other storage devices. It is our top suggestion for how to recover Mac Data without Time Machine Backup because of its powerful ability to target specific files.
Here's how to use AnyRecover for Mac to recover your lost data:
Step 1:  Launch the software and select the location where you want to recover your data.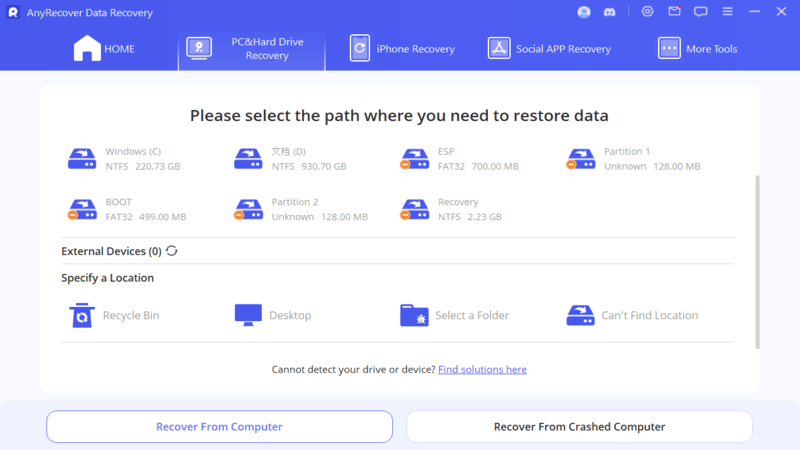 Step 2:  Click the Start button to begin the scanning process. After the scan, you'll see a list of all the recoverable files. You can preview the files and select the ones you want to recover.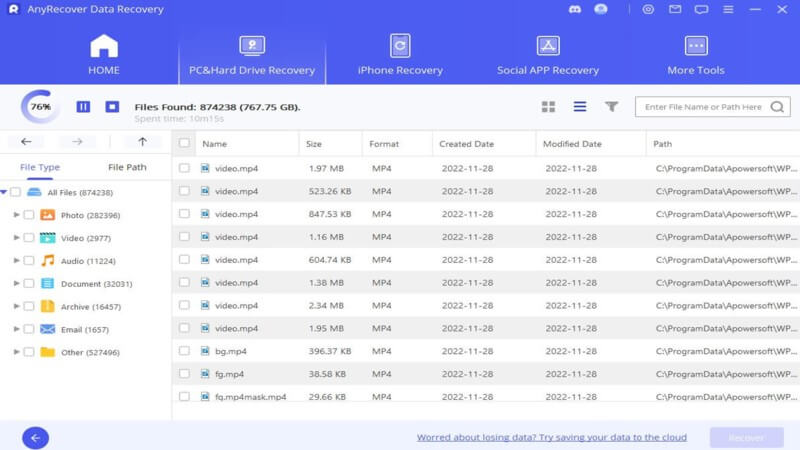 Step 3:  Click the Recover button and choose a location to save the recovered files.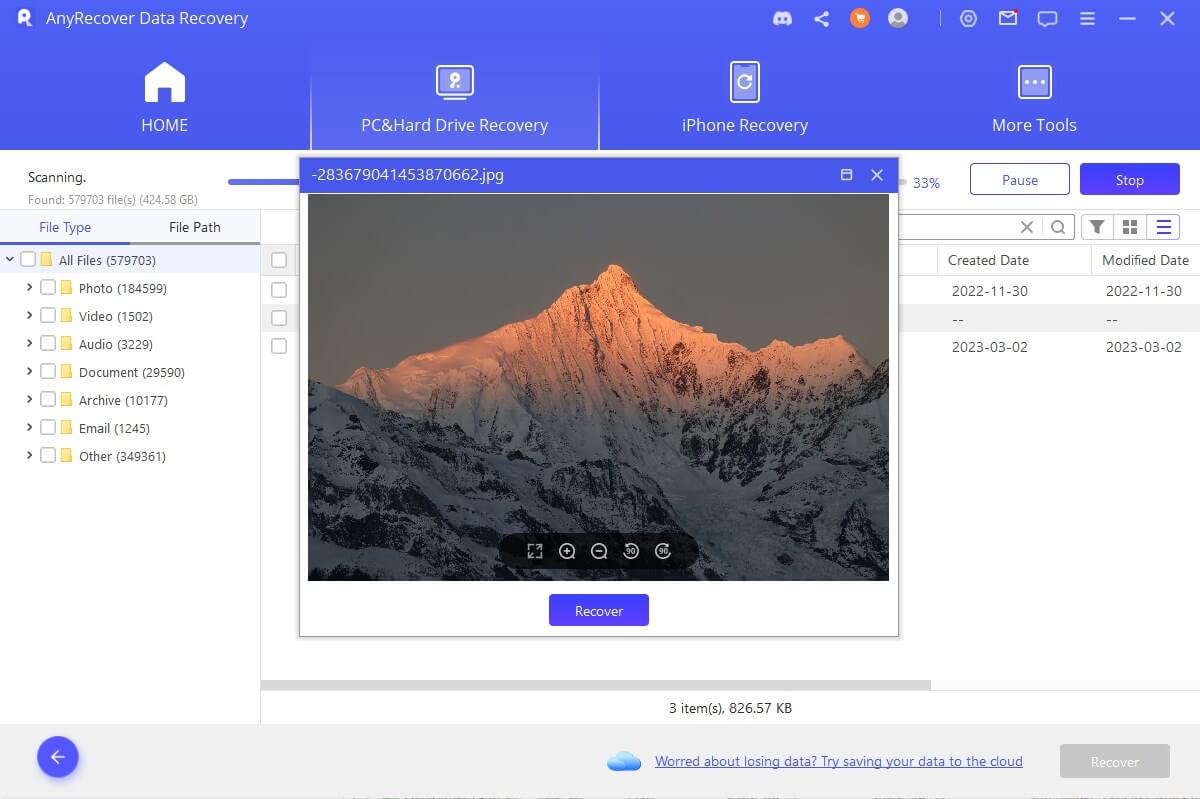 That's it! With AnyRecover, you should be able to recover your lost Mac data even if you don't have a Time Machine backup. There is a free version of this powerful software package that you can test out by visiting the website. That way, you can recover a specific amount of data and get used to the interface before committing to a purchase.
Always remember to regularly back up your data to avoid losing important files in case of data loss or corruption.