Onedrive is like a special tool for storing your stuff, like files and pictures. It makes sure your stuff is safe and the same on all your devices. People who use Windows often use this tool. But sometimes, if your saved stuff gets erased by mistake, it's a problem. The good thing is, you can get your stuff back. This article will show you how to do it.
Can I Recover Permanently Deleted Files from Onedrive?
Yes, you can get back files that you thought were gone forever from Onedrive. When you delete files there, they don't really disappear right away. They hang out in a special place called the "Recycle Bin" for about a month. You can also find them in the Recycle Bin or Trash on your computer. If you want to be super sure you'll get your files back, you can use a fancy tool made for getting back deleted stuff from Onedrive.
How to Recover Permanently Deleted Files from Onedrive? [Most Recommended]
Don't worry if you delete your files from Onedrive and think they're gone forever. There's a data recovery professional tool named AnyRecover Data Recovery that can help you bring them back. Unlike Onedrive's rules, this tool doesn't give up after 30 days or when your computer's recycle bin is full. It's like a superhero for getting back all kinds of files like documents, pictures, videos, and more.
Using it is easy because it's designed to be simple. Even if your computer crashed, or you messed up your hard drive or Onedrive, this tool can still rescue your lost files. It works with different operating systems like Windows and Mac.

AnyRecover Key features include:
AnyRecover is utterly developed to recover over 1000 different formats of photos, videos, documents and emails, etc.
You could also preview your data before recovering it.
This software is developed to recover all the data in its original form without overwriting it.
It is 100% safe and easy to use.
Step 1: Choose"Data Recovery"Option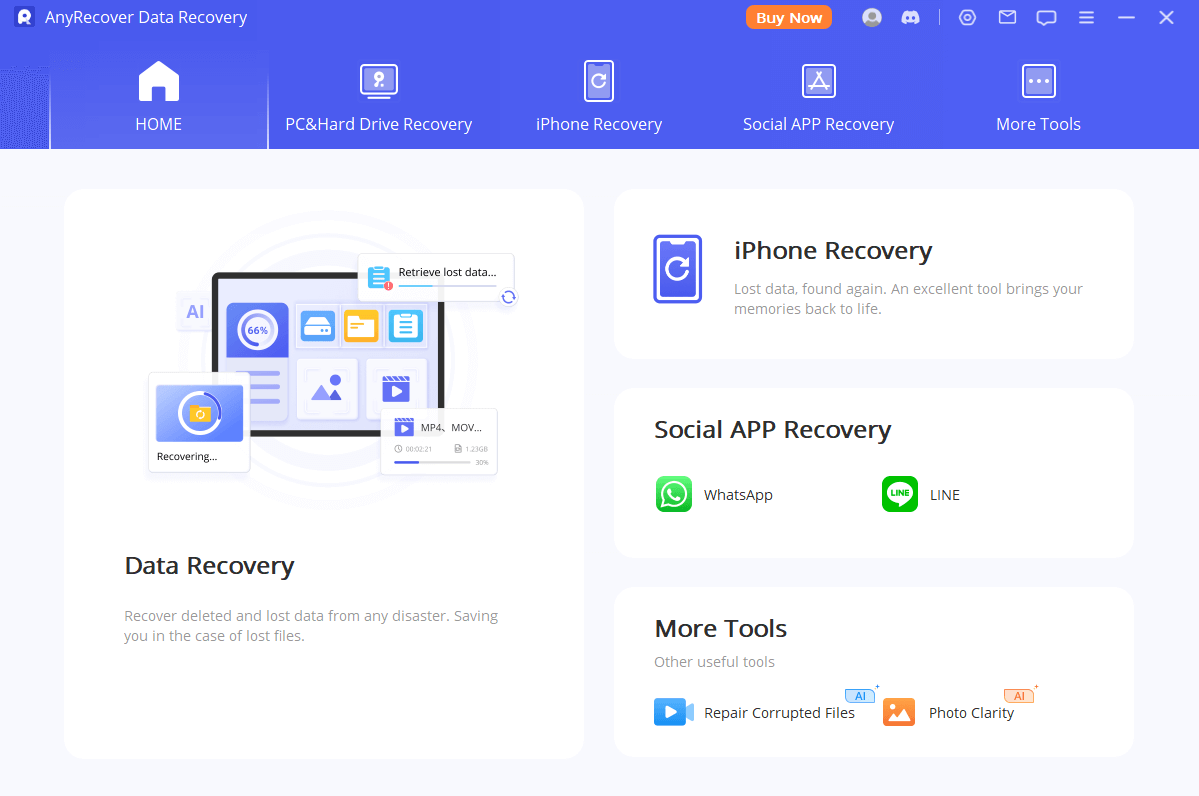 Step 2: Scan the Location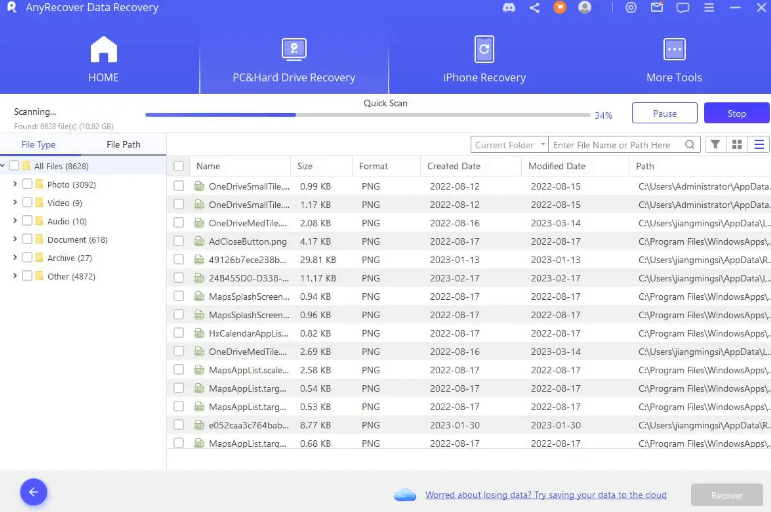 Step 3: Preview and Save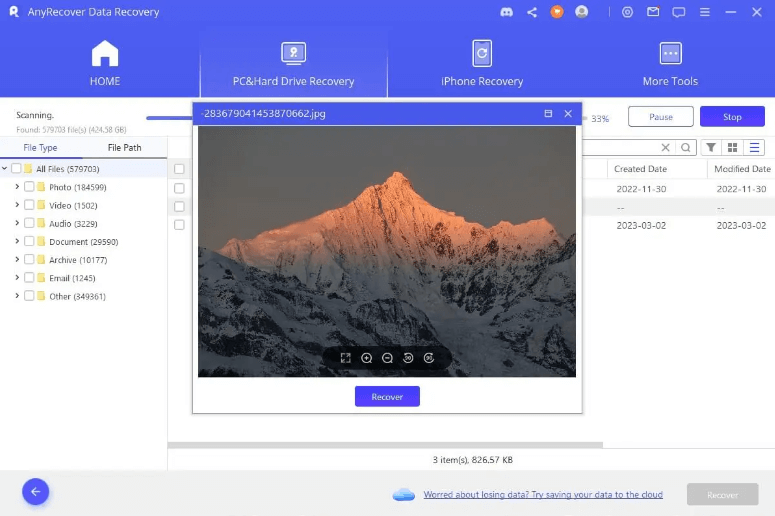 Conclusion
This article has given a clear answer to the question: Can you get back files deleted forever from Onedrive? The answer is a definite yes. Recovering deleted Onedrive files isn't as tough as you might have imagined. Just follow the steps in the solutions provided, including using AnyRecover Data Recovery. This tool makes it easy and safe to recover your PDF files from Onedrive.
AnyRecover is a top-tier solution for professionals seeking reliable data retrieval. Its advanced algorithms ensure accurate recovery from diverse storage media and device.

All-in-one functions, AnyRecover sets the standard for data recovery software. With its high recovery rate of hard drive, mobile phone, apps, you can recover and repair any file like photos, videos easily.

AnyRecover stands out in the data recovery market due to its exceptional performance and industry recognition. Trusted by professionals worldwide, it consistently delivers outstanding results for critical data retrieval.

This Data Recovery software is a powerful asset for professionals handling complex data loss scenarios. Its advanced features, such as AI photo repair and enhancement,Whatsapp and line messages recovery, make it an invaluable tool.

Unparalleled in its capabilities, AnyRecover is synonymous with successful data recovery. Its comprehensive scanning algorithms and deep file analysis ensure the highest chances of retrieving lost or deleted data.

AnyRecover Data Recovery software earns its place among the industry's elite due to its reliability and efficiency. With its customizable scanning options and extensive file format support, it's a trusted ally for professionals in the field.