Due to the high number of hacking invasions cases and information being leaked worldwide, we must seek safer messaging experiences online. Telegram Secret Chat is definitely a great place to start.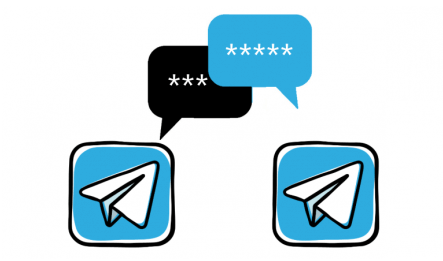 Don't know anything about it yet? We have gathered all the information you need to know to use Telegram Secret Chat. Keep reading and check it out!
1. What is Telegram Secret Chat?
Enabling Telegram secret chat on your Android or iPhone (not available on Desktop version) will allow two users to chat in an end-to-end encrypted channel and is perfect for people who want to keep their messages in an encrypted area. People other than you and the recipient will not be able to decipher the encrypted Telegram messages that were sent under the secret chat mode. Even if you or the recipient tries to forward the secret messages, it will never work, which guarantees that others won't get access to your private messages.
This is also what differentiates a Telegram secret chat from a regular one because a regular chat is only applied with client-server/server-client encryption so that the chats could be saved in the Telegram Cloud to make data sync on every devices your account has logged on. If secrecy is what you are looking for, then using Telegram secret chat will definitely help you safeguard your private conversations.
2. Is It Safe to Use Telegram Secret Chat?
You must be wondering what if someone find the secret chats on other devices that your Telegram account has logged on? Then this fact will be reassuring because when using Telegram secret chat, you can only access your messages on the device on which you originally sent the message. There is no Cloud to store the secret chat details - even Telegram servers will be out of your way.
What if the person on the other side decides to screenshot the content of the secret messages? Well, the good news is, when starting a conversation while using Telegram secret chat, if the person you are chatting with tries to take a screenshot of your messages, Telegram server will try to warn you that something unusual is going on. However, as Telegram states that it's possible that someone uses other device to take pictures of the secret chat messages, in which case there will be no way to detect such action. Therefore, we strongly suggested that you be 120% careful when dealing with your personal information in Telegram secret chats.
In general, YES, it's definitely safer to use Telegram secret chat than most of the other messaging apps on the Internet.
3. How to Use Telegram Secret Chat?
After reading everything mentioned above, you might want to download Telegram and try out its secret chat feature. Now let's see how you can use Telegram secret chat!
Simply follow the steps:
Step 1 If you do not have Telegram yet, download the app from Telegram official site.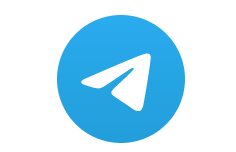 Step 2 Register a Telegram account using your phone number and move forward to the next steps.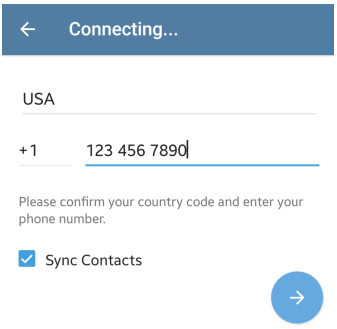 Step 3 Next, open the user's profile to whom you want to start a conversation with (you may want to add some contacts first), and click on the "..." icon on the upper-right corner.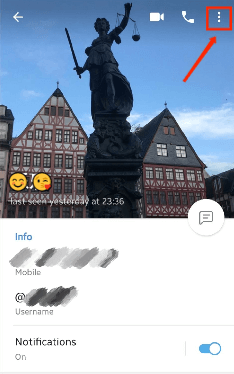 Step 4 After clicking on this icon, you will find the "Start Secret Chat" option. Click on it, and start your encrypted conversations!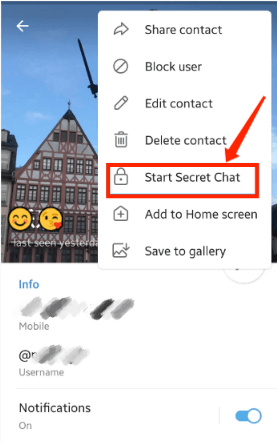 Note
Remember: since Telegram uses end-to-end encryption to make this feature really safe, a secret chat will only remain in the device in which it was initially created. If you log out from it, you will lose the secret chat.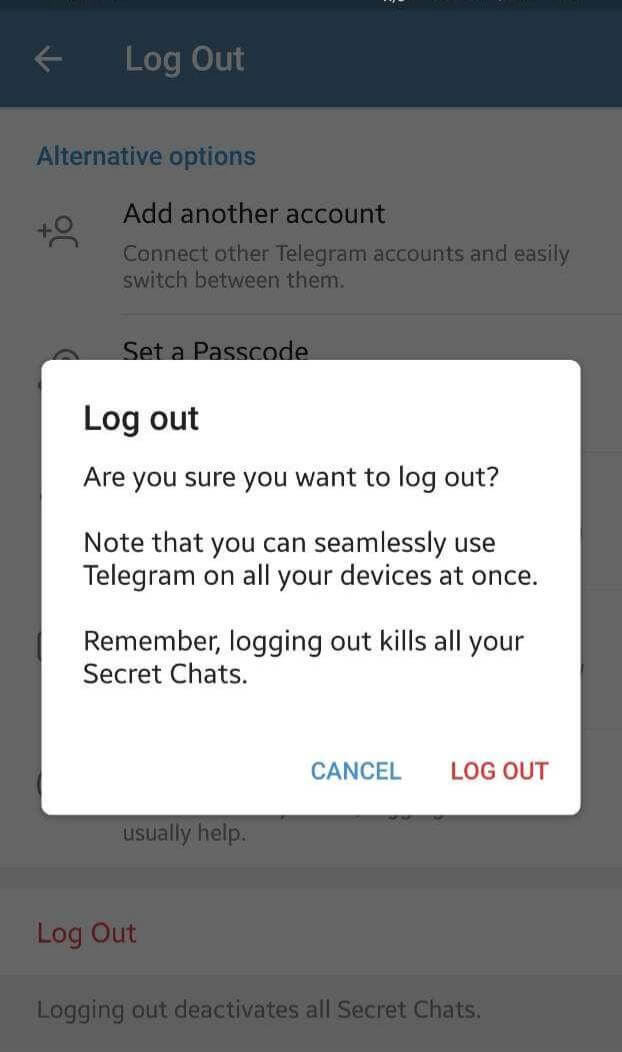 FAQ About Telegram Secret Chat
1. Is There a Secret Chat On Telegram Desktop?
No. Due to Telegram secret chat's end-to-end encryption and the requirement for permanent storage on the device (and not using the Cloud to store data), Telegram does not have the secret chat feature on Desktop or Web Telegram. They may add this feature on their desktop version in the future, but for now, it is not safe enough to have it.
2. How to Start a Telegram Secret Chat on iPhone?
To start a Telegram secret chat on iPhone, you have to follow the steps mentioned in Part 3. Firstly, click on your friend's regular chat, and then click on their profile. There you will see the "..."/"More" icon. Click on it and select "Start secret chat."  And you are ready to go!
3. What Are Some Other Privacy Settings on Telegram I Should Know?
Telegram has introduced various features to protect your privacy. Besides Secret Chat, you can also explore other safety features in Telegram's Privacy and Security settings like: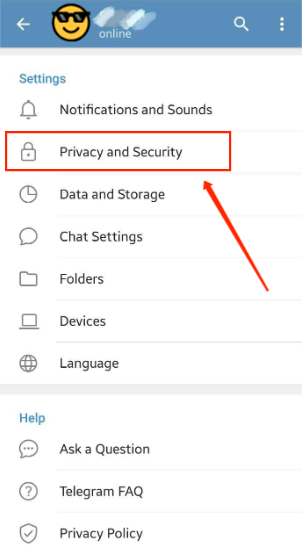 Add Two-Step Verifications;

Who can see your phone number;

The Last seen and Online verification;

Who can see your profile picture;

Who can call you;

Who can add a link to your account when forwarding your messages;

Who can add you to groups and channels on Telegram, etc.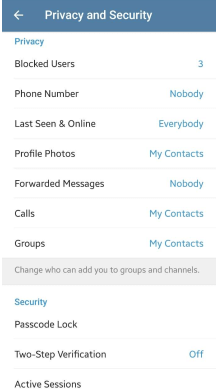 Conclusion
Telegram Secret Chat is a very functional feature that helps users get safe and encrypted messaging experiences when chatting with someone. And as you may already know, safety is a crucial factor when we talk about online interactions. Telegram has many other features that you can explore and use for your secret message protection online. If a safe online messaging experience about sensitive topics or whatever you need is what you are looking for, check out Telegram secret chat right now!