There is no denying that Instagram is one of the top and most popular social media platforms. Therefore, you are using it to gain followers and connect with your friends and family. In addition to this, Instagram has a very practical direct messages system with many interesting features. However, Instagram message recovery is something that many users find difficult to do.
In this article, you will learn how to recover deleted Instagram messages so that you have control over your conversations and be able to retrieve your old messages.
How to Recover Deleted Instagram Messages
1. Ask the Sender to Send Those Messages Again
When you are using direct messages all the time, you might encounter different situations. For example, you might mistakenly delete some messages you have received. The easiest way to retrieve these deleted messages is to ask the sender to send them once again. Of course, you will feel more comfortable asking someone that you are already familiar with. If the sender agrees to do so, you will be able to read the message in just a few seconds. However, if you don't know the sender, you might hesitate to ask them to send them again. In this case, you can only try the methods below.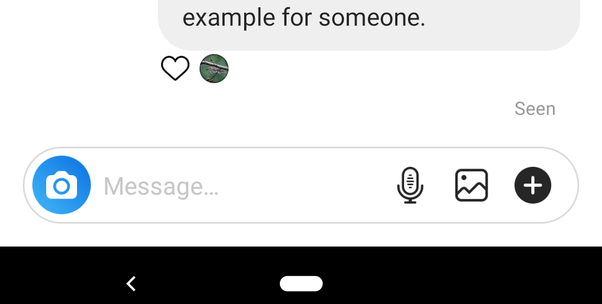 2. How to Recover Deleted Instagram Messages – Restore from Instagram Data
If you want to learn how to recover deleted Instagram messages, you need to be aware that all messages are saved on the server. Therefore, Instagram message recovery is possible via your Instagram data. This method can easily be completed on both Android and iOS devices. The steps to recover your Instagram messages are the following:
Step 1. Log into the Instagram on the browser and go to your profile.
Step 2. Tap on the hamburger menu, and then, tap on Settings.
Step 3. Go to the Security menu, and tap Data Download.
Step 4. Type your e-mail address, and then, tap on the Request Download button.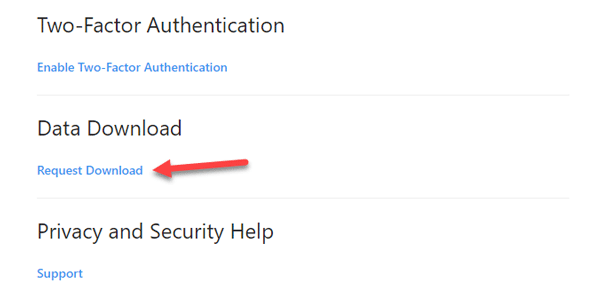 Step 5. Within 48 hours, you will receive your Instagram data on the e-mail address you have submitted.
Step 6. Extract the zip folder with your data, and open the messages.json file with your text editor.
3. Restore Deleted Instagram Messages Through Linked Facebook Account
If you have a connected Facebook account to your Instagram, then you can easily learn how to recover deleted Instagram messages regardless of the device you own. The steps to read your deleted messages through your linked Facebook account is the following:
Step 1. Log in to your Facebook account on your browser.
Step 2. Go to Facebook's inbox.
Step 3. On the sidebar, you can find your various inboxes from both Facebook and Instagram.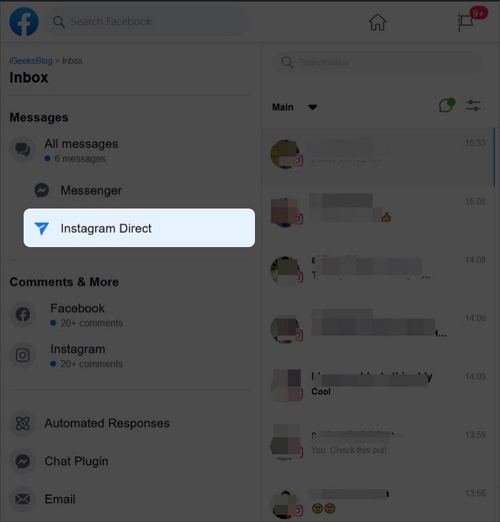 Step 4. Click on the Instagram inbox icon to access your direct messages.
4. Achieve Instagram Messages Recovery via iTunes Backup File
On an iOS device, Instagram message recovery is also possible by using your iTunes backup file. However, the precondition of this method is that you have the instagram app on your iPhone and have downloaded the messages to local before deleting them. Besides, you need to create backups via iTunes before the deletion, too. The steps below show you how you can restore your phone via iTunes:
Step 1. Launch iTunes on your computer.
Step 2. Connect your device, and click Trust on the popup message.
Step 3. Click on your device's name, once it appears on iTunes.
Step 4. Then, click on the Restore Backup button.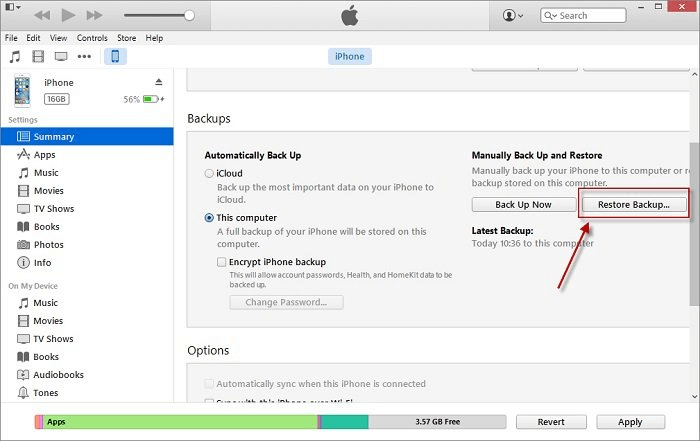 Step 5. Pick the backup with the date closer to the one you deleted the messages.
Step 6. Click the Restore button to start the process.
Step 7. Your device will reboot. You can disconnect it from your computer once the syncing has been completed.
5. Restore Instagram Messages via iCloud Backup File
Another option for Instagram message recovery on your iOS device is restoring it via your iCloud backup file. Using this method, you can easily recover deleted Instagram messages in a few steps. However, keep in mind that this method will delete all of the recent data that you haven't backed up and the precondition is the same as that in method 4. If you want to try it, you can do it this way:
Step 1. Go to Settings > General > Reset.
Step 2. Then, tap Erase All Content and Settings.
Step 3. When your phone restarts, you will have to follow the instructions that you see on your screen.
Step 4. Once you reach the Apps & Data page, you have to select the Restore from iCloud Backup option.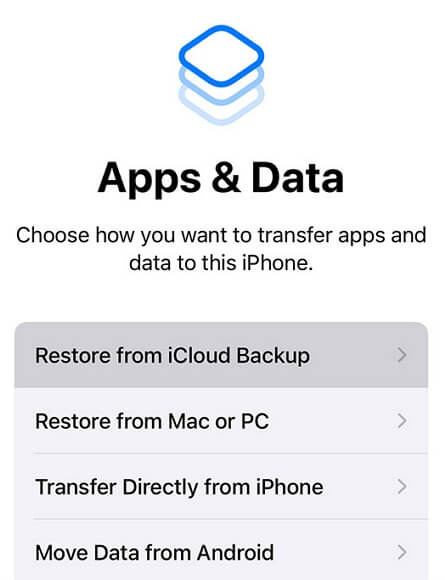 Step 5. Sign in to iCloud and choose the appropriate backup.
Step 6. Wait for the backup to be completed.
6. Go to Instagram Message Recovery Website
Apart from the methods mentioned above, you can also use the Instagram message recovery website to retrieve your deleted messages. The process to this is the following:
Step 1. From your browser, go to any Instagram message recovery website.
Step 2. Type your Instagram username on the search bar, or paste your profile's URL.
Step 3. Click the Recover Messages button.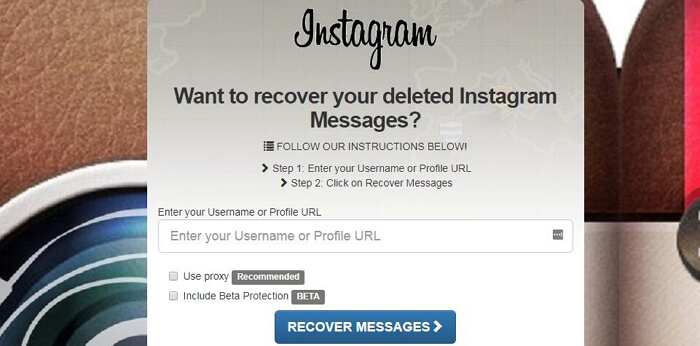 Step 4. Then, you need to complete a human verification process. This includes about 40 questions that can be a bit time-consuming.
Step 5. Once completed, your messages will be downloaded in a zip folder.
Additional Tip: Recover Lost Data from PC or External Storage Devices (AnyRecover)
Some users may wonder how to recover deleted instagram messages on PC. Well, then we strongly recommend the data recovery tool AnyRecover. It is a powerful tool that can recover all your lost data in 3 simple steps, regardless of the file type and lost scenario. What's more, the recovery rate of it is higher than most of the competitors in data recovery field. If you have downloaded those deleted instagram messages to your PC before, you can easily recover them by using AnyRecover! Now the software provides a trial version for users to recover up to 8 files for free, no size limit. Just download and give it a try!
Conclusion
Instagram message recovery has never been easier with the methods mentioned in this article. We hope you have retrieved all of your lost messages and regained control over your conversations. And if you need to recover any lost data from computers or other external storage devices, you can give AnyRecover a try!