Scrolling through Instagram comes as second nature to many and they overlook how easy or how quickly the images and videos load on their smartphones. This happens because apps such as Instagram accumulate cache data and store them on smartphones every time a user logs in to the app. Although the presence of Instagram cache is essential as it helps to upload and view posts and media files faster and more conveniently, it can occupy storage up to the point that smartphones run out of space. This leads to slower functioning of devices and a shortage of space for files and media from other sources.
In this article, we will mainly understand how to clear Instagram cache on an iPhone as well as take a brief look at how to clear Instagram cache on Android smartphones.
Part 1: How To Check the Used Space Of Instagram?
Typically, when an iPhone user installs Instagram, the app takes up approximately 24 MB of space which increases with the usage. Hence, it is important that while logging in to Instagram, one should be aware of the space being used by the app.
To find out how much space Instagram is taking up on your iPhone, follow the steps given below:
Click on the Settings app on your iPhone.

Go to General, followed by Usage.

Here, you can see the space being taken up by Instagram, as well as the other apps.
Part 2: How to Clear Instagram Cache On iPhone?
We have understood what cache data is and its uses, let us now take a look at how to clear Instagram cache on iPhone.
1. Clear Instagram Cache from the App
To learn how to clear Instagram cache, one should know how to clear the app history, basically, delete all of the information that has been looked up or viewed previously. By clearing cache from your Instagram profile, you will also be getting rid of all unnecessary files, and protecting the privacy of your Instagram account.
To learn how to clear cache on Instagram, follow these steps:
Click on the Instagram app and log in to your account.

Click on your Profile, followed by Instagram that is denoted by a gear icon on the top of your screen.

Under Account, go to Search and search for "clear search history".

Click on Clear Search History and select Clear All.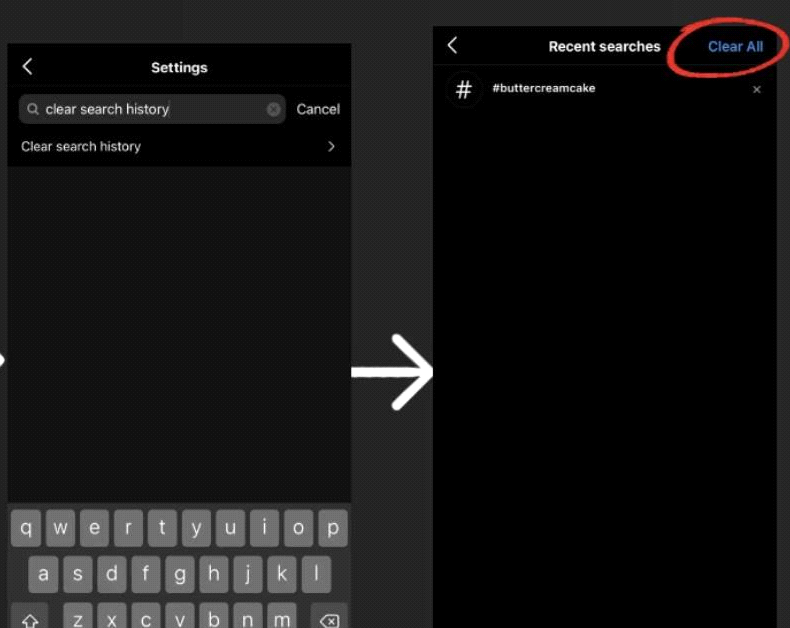 2. Clear Instagram Cache from iPhone Settings
Just understanding how to clear cache on Instagram using the app isn't enough. For iPhone users, it is essential to know how to clear Instagram history using iPhone settings as well. Here are the steps to follow:
Open the Settings app on your iPhone.

Go to General > iPhone Storage > Instagram.

Click on the Delete App option.

Once the Instagram app has been deleted from your iPhone, you can reinstall it from the App Store. After the app has been downloaded, you need to log in again using your credentials.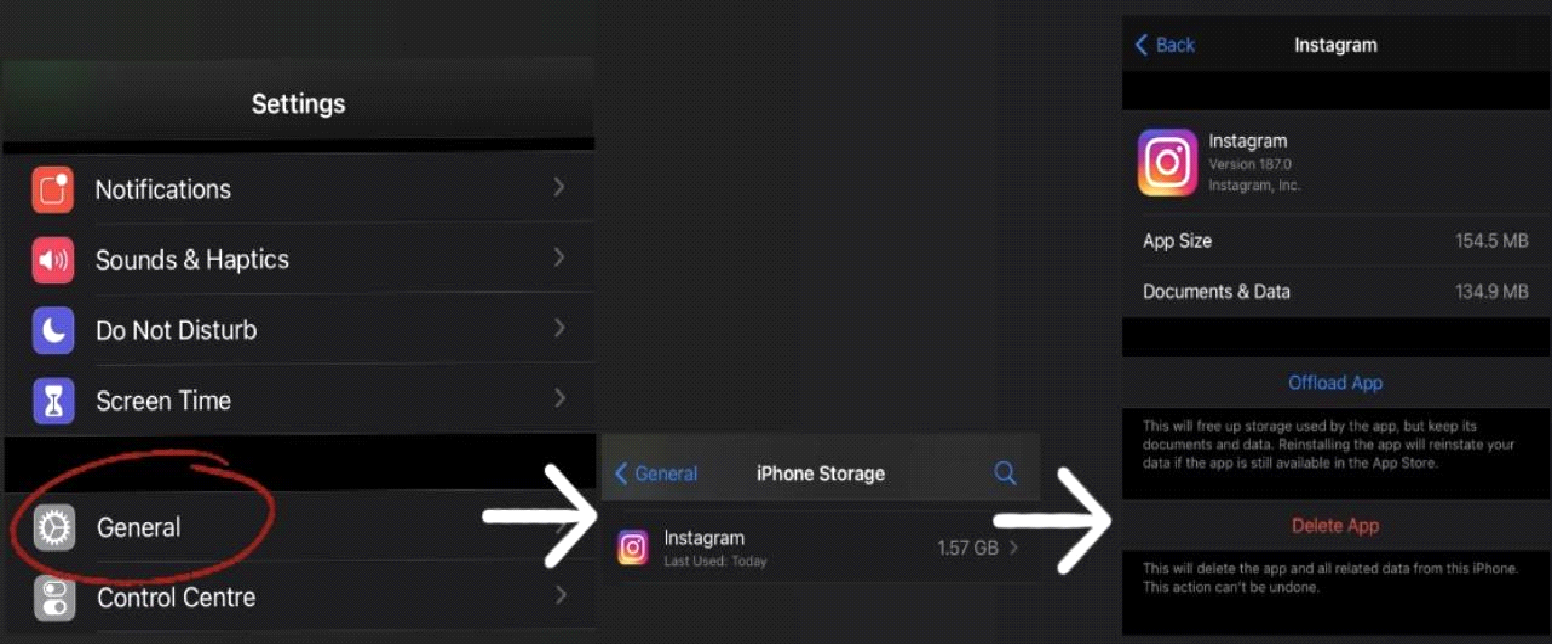 By uninstalling and reinstalling Instagram again, all the cache data will be deleted and the total space being occupied by the app will be less. You can also check the storage by clicking on Settings > Storage > Instagram to find out the space being taken by the app.
3. Uninstall the Instagram App Directly
One of the easiest ways to get rid of cache data on your iPhone is by uninstalling Instagram. You can delete the app by going into your iPhone storage and clicking on delete app as also mentioned in the steps above or, you can just press lightly on the logo of the Instagram app. You will then get a drop down with an option to delete the app. Click on the Delete App and Instagram will be removed from your iPhone.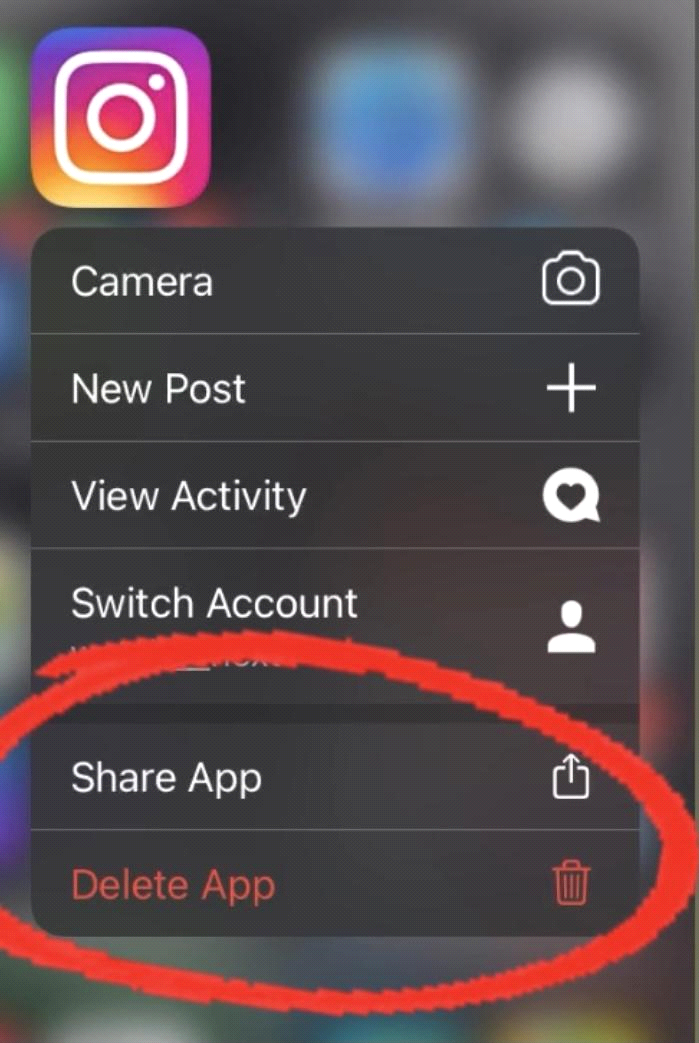 4. Clear Instagram Cache Permanently with iMyFone Umate Pro
iMyFone Umate Pro is a tool that you can use to remove all data from your iPhone without worrying about it lingering around your phone and making it slower. Actually, whenever you use the iMyFone Umate Pro to delete files, you are actually storing them on the drive of your device in a recoverable format. Here is how you can use the tool: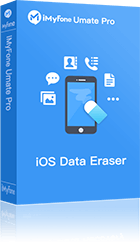 Key Features:
Clear Instagram caches and other junk files with just one click and without uninstalling the app.

Completely delete Instagram fragments and other incomplete leftover of third-party Apps.

Erase deleted data and private files completely without chance of recovery.

The free trial is available and worth of being tried.
East-to-operate Steps to Clear Instagram Caches on iPhone
Step 1: Download iMyFone Umate Pro for Mac and connect the device that needs cleaning up.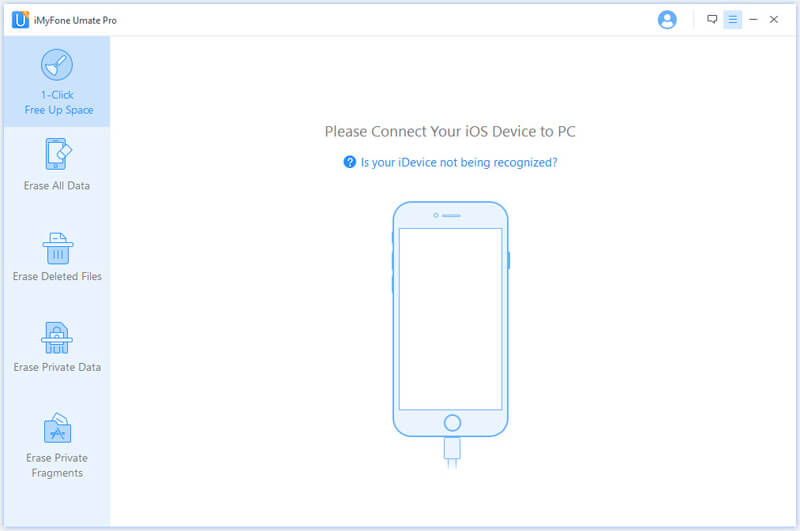 Step 2: On the left panel, click on the 1-Click Free Up Space option, then Quick Scan button.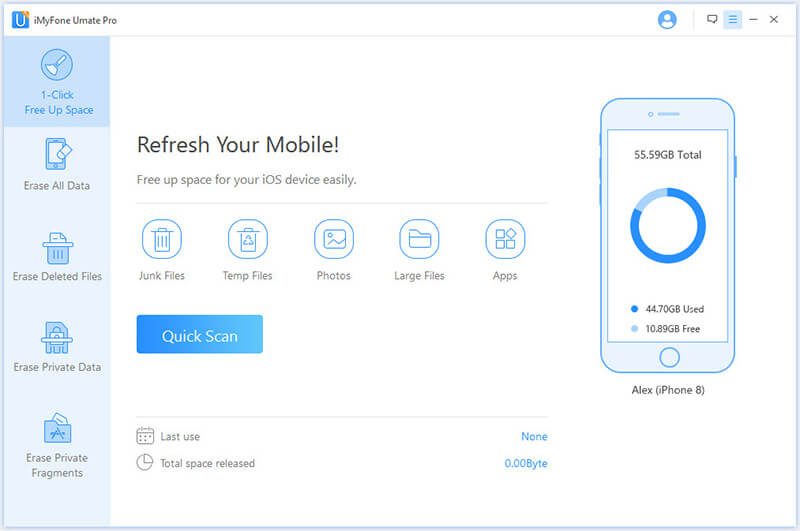 Step 3: Click Clean to clear junk files and temporary files on your iPhone. And all Instagram Caches are removed, too.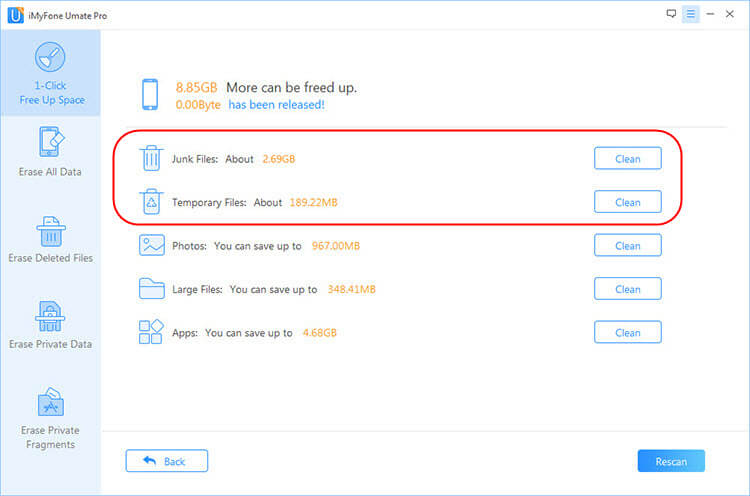 Note: If you are looking to do this faster and across apps on your phone, click on the "Erase Private Fragments" option on the left panel. This will ensure that all files that are not being used but are occupying your cache are cleared.
Part 3: Bonus Tips to Instagram Caches
1. How to Clear Instagram Cache on Android?
So far, we have looked at how to clear Instagram cache on an iPhone. Let us now understand how to clear Instagram cache on Android. Here are some of the steps that you need to follow to clear Instagram history from your Android device.
Unlock your Android smartphone and go to the Settings app.

Under Settings, click on Apps and Notifications.

Here, search for the Instagram option.

Under the Instagram App info, scroll down and choose the Storage option.

Once you have clicked on "Storage", you will find an option: Clear Cache.

"Clear Cache" option will clear all the cache data from the Instagram app on your phone.

Choose the Clear Cache option and all the cache data from your Instagram account will be removed, leaving your device with more space.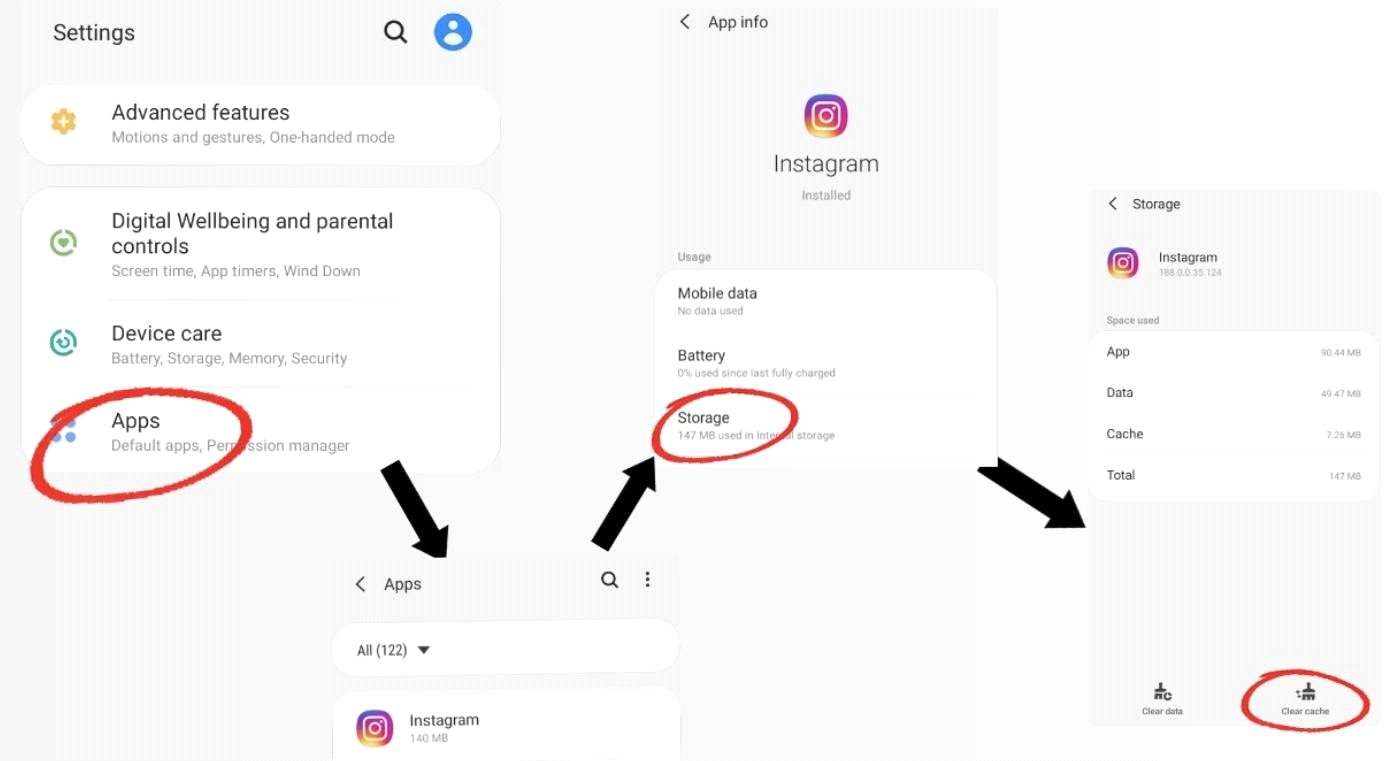 2. What Will Happen If I Clear My Cache on Instagram?
After you have cleared cache from Instagram, your account will be the same as earlier, with all your followers, the accounts you follow, and your posts in place. Nothing will be changed except all the media files that you have interacted with on the app previously being deleted, thus, providing your app with the storage capacity that was earlier occupied by unwanted data.
Conclusion
Since social media apps like Instagram tend to occupy a lot of space, it is essential that users know how to clear Instagram cache on an iPhone and keep deleting their cache data from time to time. Deletion of cache data not only helps to create more space on smartphones, but also protects user privacy, and helps smartphones to function smoothly. Cache data can be removed by many ways introduced in this article, but the most recommended one is using iMyFone Umate Pro quickly and completely.