Whatever your occupation is, whether you're a professional filmmaker, a vlogger, or you only desire to shoot videos for your family and friends, there are chances that you will use an SD card to store up your recordings.
However, there are possibilities that things go wrong for a variety of reasons. Still, the most obvious is when you unintentionally destroy those priceless films on your memory card. You are likely going to be scrambling to find a way to recover those videos when it happens. This is why you need to learn how to recover footage from an SD card. Read on to find more.
Can Deleted Videos and Photos Be Recovered?
Yes. You can recover footage from an SD card, but it is critical that you stop using the card immediately and do not save any more photos, videos, or other files to it until the recovery is complete. As long as the lost data are not overwritten, they can be recovered with some effective methods.
How to Recover Deleted Footage From SD Card
To begin, remove the SD card from your camera and do not use a tool that is not specially designed for file recovery to format it or scan it for lost files. Why? This is because by reformatting the card, the likelihood of recovering those videos is considerably diminished.
You will be introduced to one of the best data recovery tools in this article. And you can make the decision after reading this post. Besides, some free methods are also showed in the following part. If you are lucky enough, the deleted footage can be recovered without a penny. Let's look at the various options to recover deleted footage from SD cards.
1. Check the Recycle Bin
This method is only applicable when you copied the footage to PC and deleted it from this device. The Recycle Bin and Trash are folders on Windows and macOS that hold deleted files after they get erased from their original location. The files will remain in the folder until it is either automatically or manually removed from the system. Until then, you can easily retrieve them by following these steps:
Start by navigating to the Recycle Bin (or Trash, depending on whether you're using Windows or Mac OS).

Choose the files that you want to recover.

Move them to a new spot by dragging them or simply click on Restore.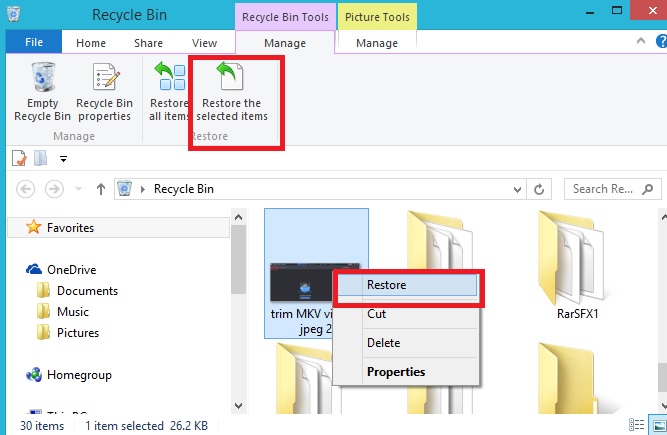 2. Recover Deleted Footage From Backup
If you have a backup of your deleted footage files, in that case, you can consider yourself fortunate because you will be able to recover your deleted footage with relative ease and avoid data loss entirely. When recovering lost videos from an SD backup, it is important to ensure that the SD card is in an excellent functioning order before proceeding.
Connect your backup storage device to your PC.

Search and locate the footage on your SD backup and simply send it to your PC.

You can now copy the recovered footage to the original SD card again or just enjoy it on your PC.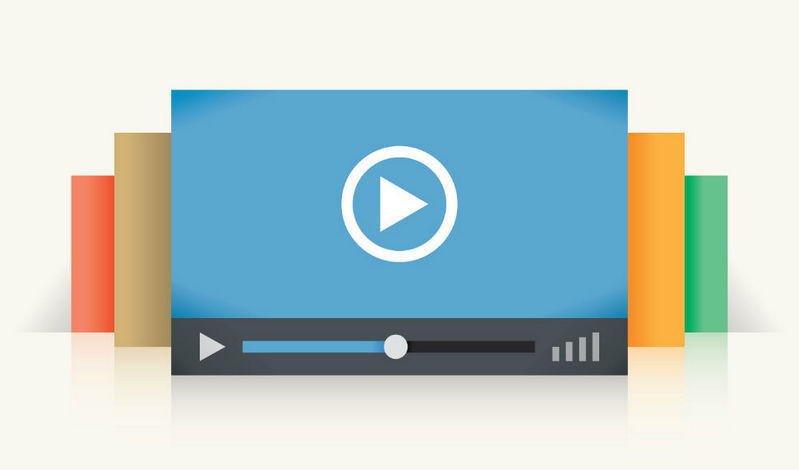 3. Restore Folders to Previous Version
If you have copied the footage from the SD card, saved it on the PC and created a folder to save it. Then it is possible for you to recover the deleted footage. In simple terms, Windows allows you to restore certain file to a point in time before it gets deleted. It takes advantage of a feature called system protection, which regularly builds and saves restore points on your computer to enable you to recover deleted footage from your SD card.
Windows creates backup files regularly, and it does so automatically. Backups make it simple to retrieve accidentally deleted files. Follow the steps outlined below to recover your files by restoring the folders to previous version:
Locate on the destination folder or drive where you lost the footage and right-click on it.

Scroll down and select Properties from the drop-down menu. In the new window, select the tab labeled Previous versions located at the top of the screen.

It will display many backups for that particular drive or destination, all created at various times. Select the backup that you wish to restore and click on it.

Once you have selected the file, select the Restore option from the drop-down menu and confirm your action.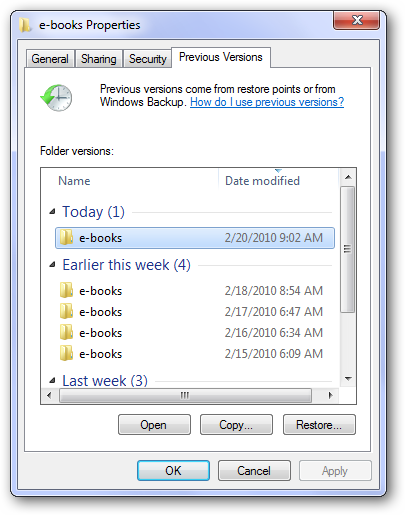 4. Use a Professional Data Recovery Tool
Data recovery software is your best chance if you need to retrieve permanently deleted footage from an SD card. And AnyRecover is one of the best data recovery tools in the market. With it, you can recover various types of files from different storage devices. And the high recovery rate and friendly interface will amaze you. This software is highly recommended if you have no backup copies of the deleted footage from your SD card. You can definitely use AnyRecover software if you find yourself in this situation.
Here you can check some of its prominent features:

AnyRecover Key features include:
Recover over 1000 types of file including videos(footage), photos, office documents, archives, and more.
Support various internal and external devices such as SD cards, hard drives, USB flash drives, SSDs, etc.
Highest recovery rate among other competitors, which is proved by users' positive feedback.
Free trial version enables users to recover up to 8 files for free, no size limit.
How to recover deleted footage from an SD card using AnyRecover:
Connect your SD card to PC using a card reader and launch AnyRecover. On the main interface, select the location of your SD card device to begin the scan.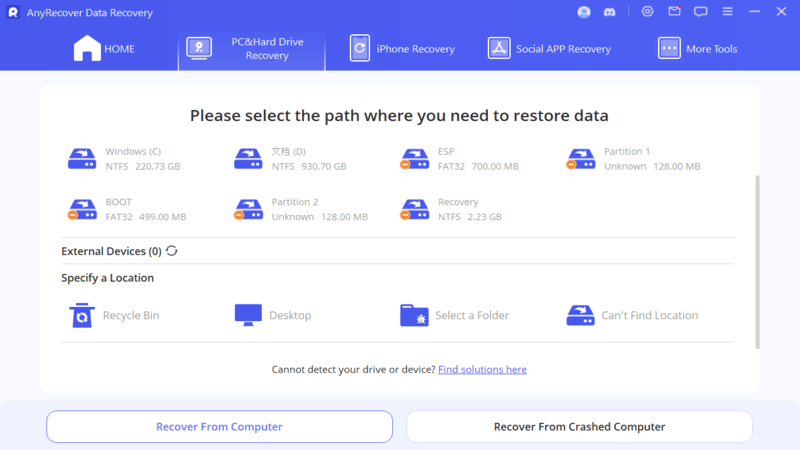 Now, AnyRecover will search all the data stored on the selected location. And you can pause or stop the process at any time you want.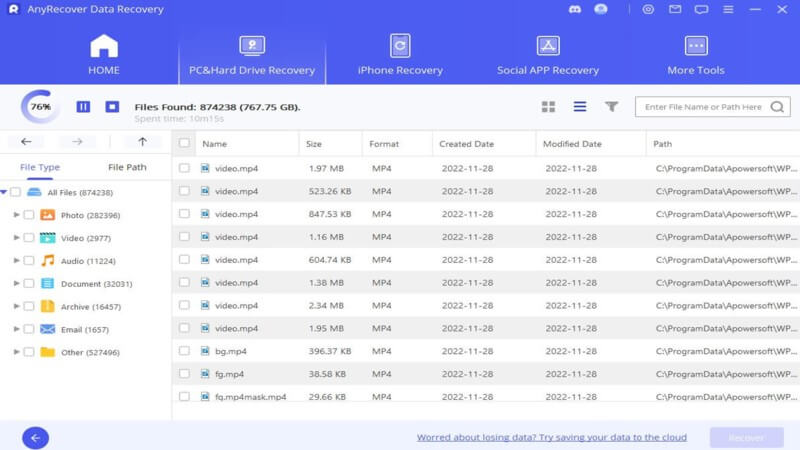 After the scan is completed, double click to view the footage and recover them by clicking Recover.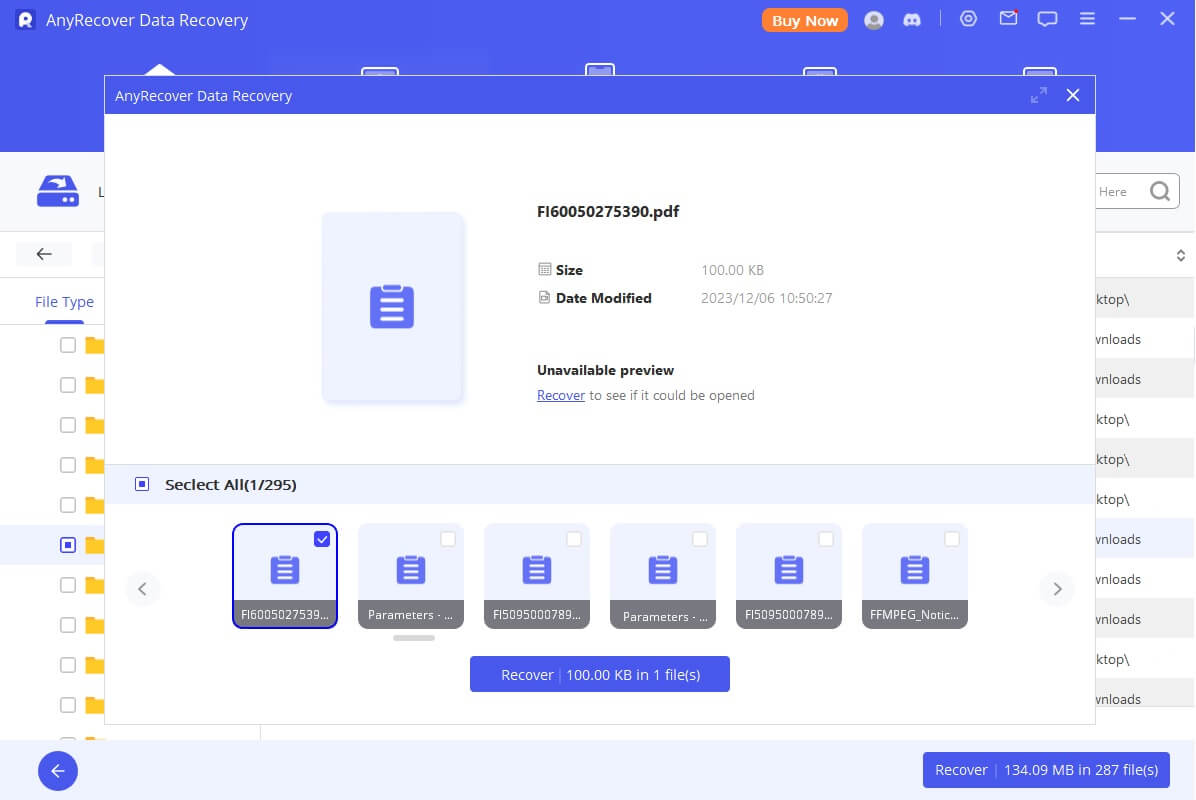 Remember to choose a location different from the original one to store the recovered footage. Now you can see your deleted footage comes back and you can recall the wonderful moments in your life.
Conclusion
You never need to worry about losing your footage files again as long as you follow the easy guidelines stated above. You're sure that your files will never be lost in a situation like this again because AnyRecover will take care of the task on your behalf. Just download and give it a try!