It has been discovered that most people don't understand how to repair outlook 2010. This is a major problem since you stand the risk of losing important files due to lack of adequate knowledge about how such issue can be resolved. This post will be showing some important tips which can help you to easily Repair Outlook 2010. You will definitely be amazed at how easy this process can be.
Top 4 Methods to Repair Corrupt Files in Outlook 2010
1. Repair & Recover Corrupt Outlook Data File with ScanOutlook - No Data Loss
Do you know that it is possible for Outlook 2010 to be repaired without losing your data? The truth is that most people aren't aware of this method which is why they usually complain of losing important data after carrying out Outlook 2010 repair process. This is possible through the use of a tool like ScanOutlook.
When it comes to repairing Outlook without any fear of losing any data, ScanOutlook is proving to the most preferred choice of many out there. It is perfectly compatible with all versions of Windows OS, including the latest Windows 11.
How to Repair Corrupt PST/OST Files with ScanOutlook?
Below are the steps you can take to make use of ScanOutlook program today:
Step 1. Get the software launched and then choose any outlook file to be recovered/repaired. You can either decide to select such file manually, automatically or by using ScanOutlook's search feature.
Step 2. Once you've selected the file to repair, click on the Repair button below. This will make ScanOutlook start repairing any damaged Outlook file.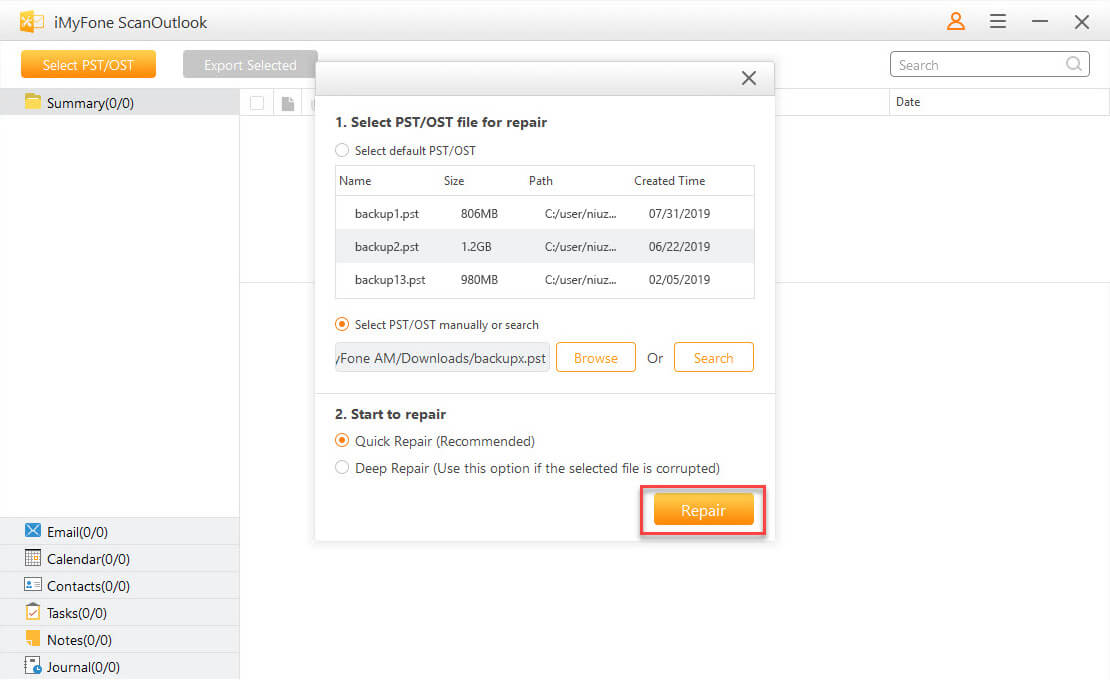 Step 3. You can preview the files before finally recovering them.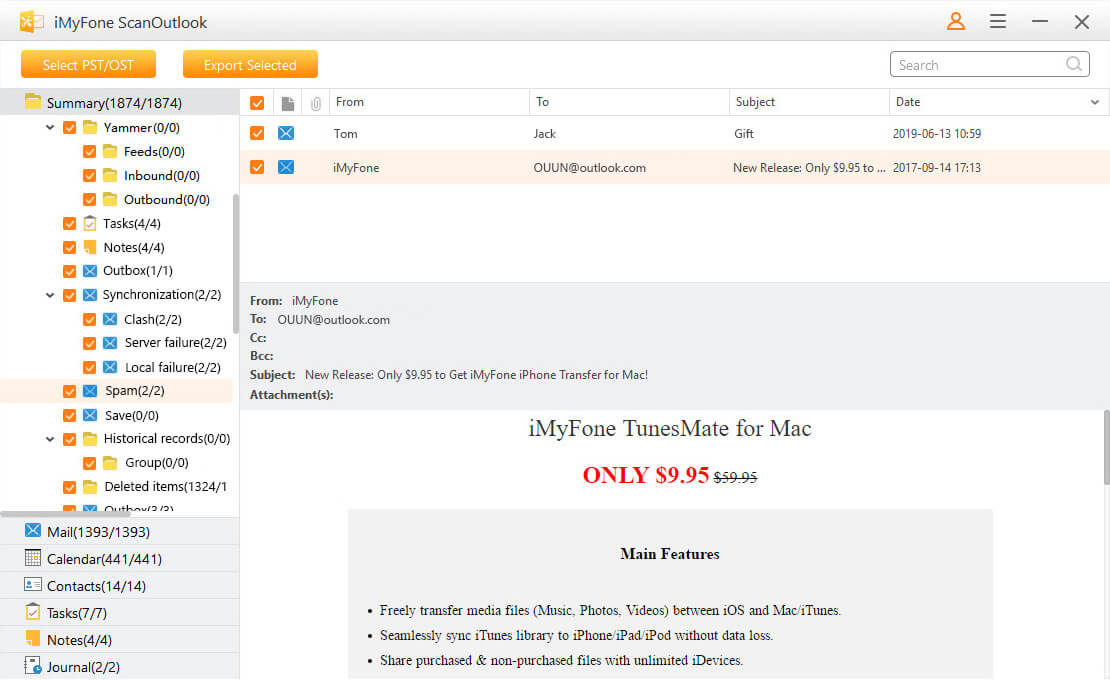 Note: Please note that there are two options for repairing: quick repair and deep repair. The former is faster but the latter will ensure that hidden files are repaired thoroughly.
Step 4: After selecting the files/folder you want to recover, click on Export Selected to export your repaired files.
Remember to choose a desired format and set a location to store your recovered files.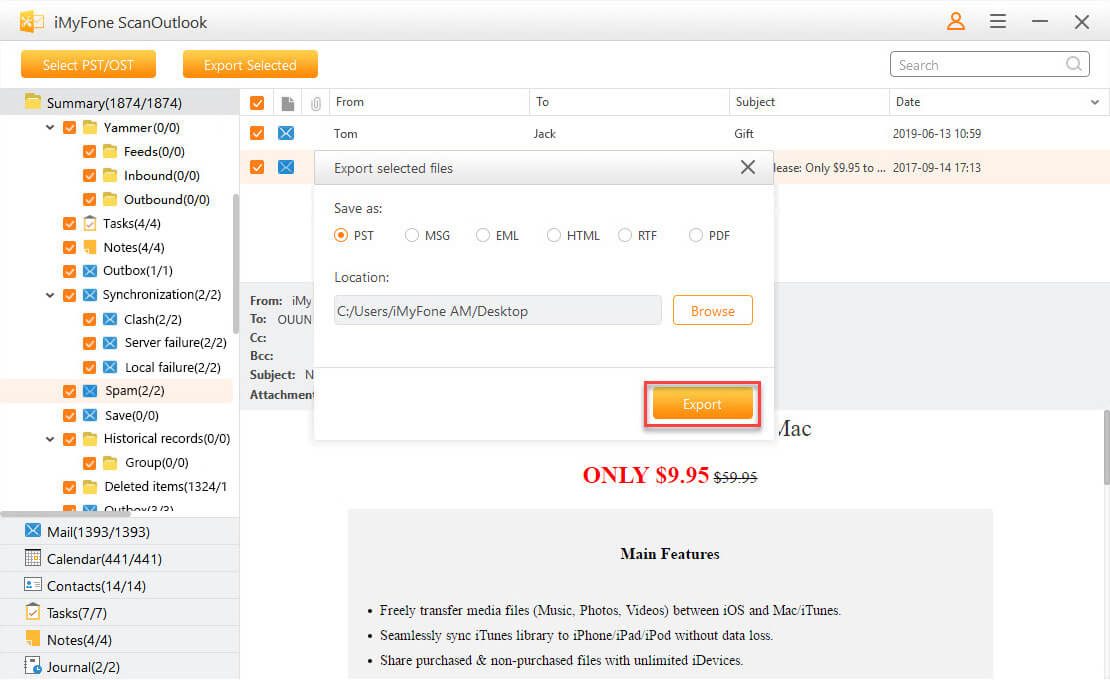 2. Reinstall Outlook 2010
Reinstalling outlook 2010 is another way to have it repaired. You will have to first of all uninstall outlook. Below are some steps to help you out on this:
Step 1. Open Control Panel.
Step 2. Click on Programs.
Step 3. Locate Uninstall a Program.
Step 4. Now start uninstalling Outlook 2010.
Step 5. Once the installation wizard shows, ensure that the option of Add or Remove Features is selected.
Step 6. Not Available option for Microsoft Outlook should be selected after which you will then click on Continue.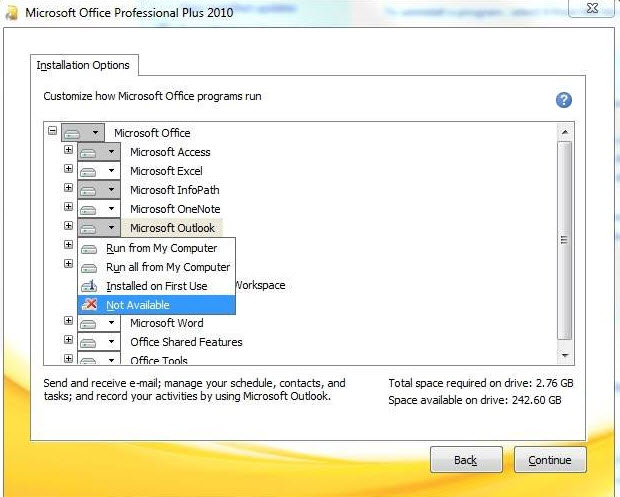 Through this, Outlook will be removed while other components of Microsoft will still remain.
Step 7. Now reinstall outlook 2010 the same way you did before now.
3. Repair the Outlook User Profile
This is another effective method you can use in repairing Outlook today. Most of the time, the problem may stem from user profile instead of outlook itself. Here is how to carry out such repairs.
Step 1. Go to your Control Panel.
Step 2. Locate User Account and click on it.
Step 3. Click on Mail > Email Accounts.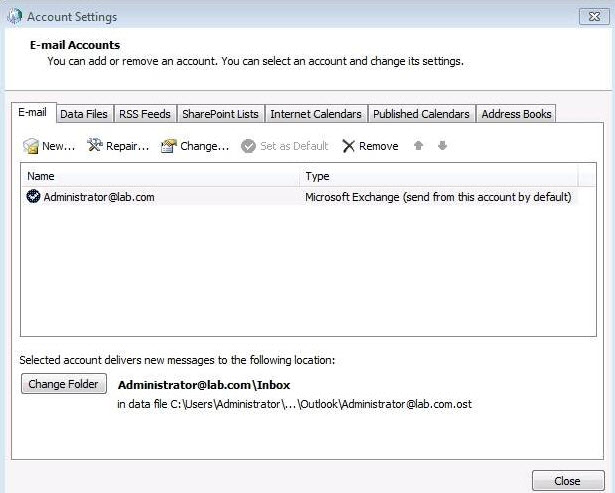 Step 4. Once email accounts screen has been displayed, the outlook account which is having issues should be selected. Also select the repair icon too.
Step 5. Click on Next and get the prompt followed.
Note that the above method should be used when you have tried to reinstall Outlook without success.
4. Start MS Outlook in a Safe Mode
This is very simple as all you need to do is follow the steps outlined below:
Step 1. Get the Command Prompt opened.
Step 2. Now enter these commands:
C:
Cd\
Cd program files (x86)\Microsoft Office\Office14
Outlook.exe /safe
Please note that the command to be included in the second line usually varies. It means if you are using 32-bit, your line may be different from someone who is using 64-Bit.
Final Words
There are lots of ways to Repair Outlook 2010. You have to be careful though given that not mastering these steps very well can lead to further complications. The best thing is to make use of a tool like iMyFone ScanOutlook. It ensures safety as your Outlook data is fully secured.