Does your Mac Mail keep crashing right when you open it? Or is your Mail application always crashing when you're reading or writing an important email? Email app quitting unexpectedly can be quite frustrating especially if you are busy and need to consistently access your mails on your Mac.
Fortunately, we've found the Top 11 tips and tricks you can try that are extremely helpful for solving this problem. Read on to explore the reasons why Mac Mail keeps crashing and what to do to fix this hiccup.
Part 1. Why Does Mail Keep Crashing on Mac?
There are various different reasons why the Mail application on your Mac continues to crash. This most likely starts occurring for you after you've completed the most recent minor software update to your Mac. Or you might have been experiencing this ever since you first performed a macOS system update because the program is not perfect yet and there's still some bugs to be fixed. In addition, setting the wrong system preferences, a full data storage could also lead to the Mail app not functioning well on your Mac.
Part 2. Top 11 Methods to Fix Mac Mail Keeps Crashing
Note: Back Up Your Mac with Time Machine First
Before you make any major system reset or adjustments to your Mac, be sure to use Time Machine to back up your Mac and keep the data safe. You can do this by simply connecting an external device to your Mac > open Preferences on the Time Machine menu > Select Backup Disk.

Tip
If you've backed up the data on your Mac but found some files were lost during performing the following solutions, hurry and try out AnyRecover to rescue your data!
1. Restart Your Mac
Whenever you are having an issue with any application such as your Mac mail keeps crashing, your first step should be to restart your computer. Allowing your Mac the time to reboot will also give the resources on the operating system the time to load properly.
Find the Apple logo on your computer and click it.

Then, click the Restart button.
2. Check Mac's Firewall Options
Normally, Mac's Firewall Preference is set to "Automatically allow built-in software to receive incoming connections". But it could happen that you have accidentally blocked the use of Mac Mail in the Firewall settings. To resolve this, unblock the application by:
Go to Apple menu > System Preferences > Security & Privacy > Firewall > Firewall Options.

Uncheck "Block all incoming connections".

If you see Mail.app is on the list, click on the icon and choose "Allow incoming connections".

Make sure "Automatically allow built-in software to receive incoming connections" is on.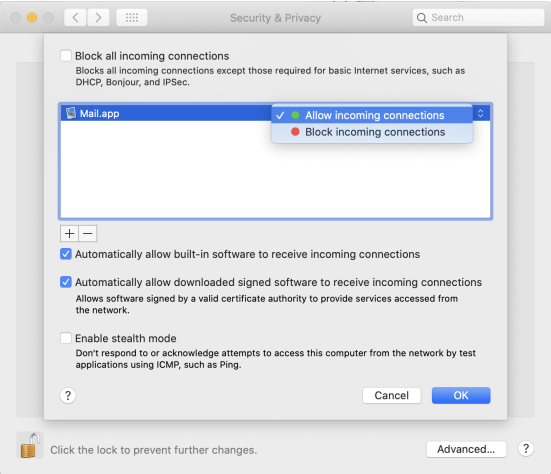 3. Use iCloud Webmail to Access Mac Mail Account
Try logging in Apple's webmail iCloud.com to use your Apple Mail account and see if the your Mail account is still valid. You can also use this method first if you're in a hurry to reply to an important email.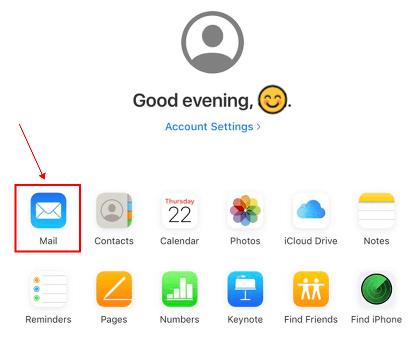 4. Free Up Mac Mail Storage
Your Mail application crashing issues may stem from a simple problem that your Mail storage is just too full. You only need to delete some messages and attachments to solve this issue.
If you're able to open the Mail, then try deleting some old and unimportant emails to free up Mail storage.

If you cannot launch Mail on Mac, try the third method above by logging in Mac webmail using a web browser to access the mailbox. You can also go to Settings to check out if the iCloud storage is full.
5. Delete Locally-Stored Mail Attachments
Sometimes there can be one locally-stored mail file or its attachment that is causing a glitch to the whole Mail system, so you'd need to find out and delete the problematic Mac mail file.
Launch Mail > select Message on the menu bar.

Click on Remove Attachments to delete all downloaded Mail attachments that are stored on your Mac.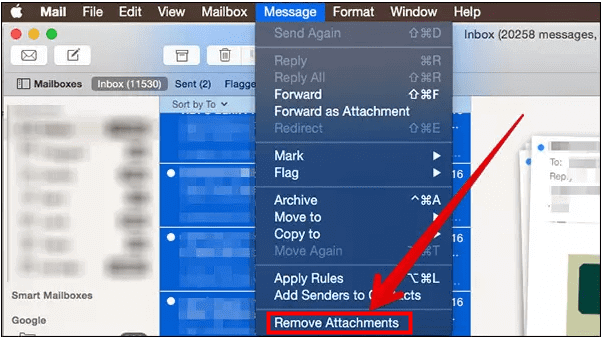 6. Remove and Restore Mac Mail Accounts
If you have multiple mail accounts on your Mac, there may be only one that is causing you trouble. Here's how to isolate the problematic mail account that causes your Mail malfunction on your Mac:
Go to Apple Menu > System Preferences > Internet Accounts.

Then uncheck all of the mail accounts listed.

Now try opening up your Mail app.
If it opens without any issues, then you know that one of your email accounts is causing the problem so you can add them back one by one to figure out exactly which one it is.
7. Rebuild Mac Mailboxes
The Mac Mail app has a feature where you can rebuild your mailbox if you are having significant issues. Successfully rebuilding your mailbox can prevent you from missing mail or receiving unreadable messages.
Launch the Mail application on your Mac.

Choose a Mailbox from the sidebar and then click Rebuild.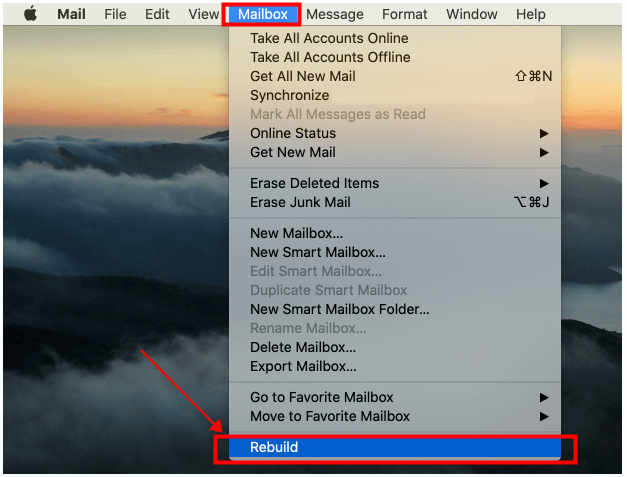 8. Reindex Apple Mailbox
Although this process occurs automatically, you can manually reindex your Mail files to ensure all of the problematic ones are deleted.
Open Finder > Library > Mail > V7 > MailData. (The figure "V7" could be V8/5/6 depending on the version of your macOS.)

Or you can type "~/Library/Mail/V7/MailData" in the pop-up search window by using the Go to Folder on Finder's menu bar.

Then, find all of the files listed that are titled "Envelope Index" and move them out of your Mail app to your Desktop.
If you can open the Mail app with no problem now, just place all of those "Envelope Index" files in the trash because they were causing your Mail to keep crashing on the Mac.
9. Enter Mac Safe Mode
Entering Mac Safe Mode will clear any caches or repair disks that are causing your Mac Mail crashing.
Turn your Mac on, and immediately press and hold the Shift key.

When the login screen appears, release the Shift key and login with your Mac account.

Now try logging into your Mail app to see if the problem is resolved on Mac Safe Mode.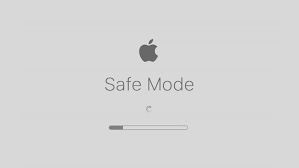 10. Reset NVRAM
This method will allow all your Mac settings to reset because the culprit that makes your Mac Mail keep crashing may lie within the computer system preferences.
Turn your Mac off and then press the Power button.

Now, press and hold the Option + Command + P + R keys for 20 to 25 seconds.

Release these keys and give your Mac the time to reboot. Then try accessing your Mail app again.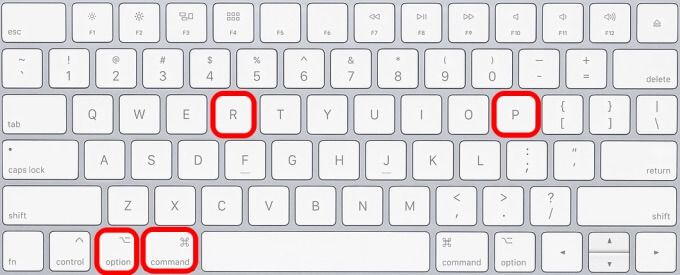 Note
Make sure to back up your Mac's data before you reset the system!
11. Contact Apple Support
If you are still unable to stop Mac Mail crashing yourself, you can check out Apple's official System Status page to see if all Mac services are reported to be operating normally, and click on the "contact support" to access Apple's official technical support.

Part 3. Bonus Tips: What to Do After Mac Mail Stops Crashing
Hopefully by trying one of the methods above, you're able to stop your Mac Mail from crashing now. Whether you remembered to back up your Mac data or not, there's still a chance that you may find some of the Mail files have got lost or deleted during the system reset. Fortunately, you can try using AnyRecover for Mac to help you retrieve the lost data - for FREE!

AnyRecover's Key Features:
Specially designed to recover over 1000 different file formats including but not limited to mail files, photos, videos, documents, etc.
Blazing fast file scanning process with advanced data scanning algorithms.
User-friendly software interface which is suitable for beginners. Help you recover deleted data easily.
FREE Trial with 8 files for free recovery with no size limit. Preview your files before recovering them.
Supports all macOS versions and Windows 11/10/8/7/XP.
3 Easy steps to recover lost data on your Mac using AnyRecover:
Step 1 Download AnyRecover for Mac and launch it.
Step 2 Select the location where your files were located, and click Start. AnyRecover will start scanning your Mac.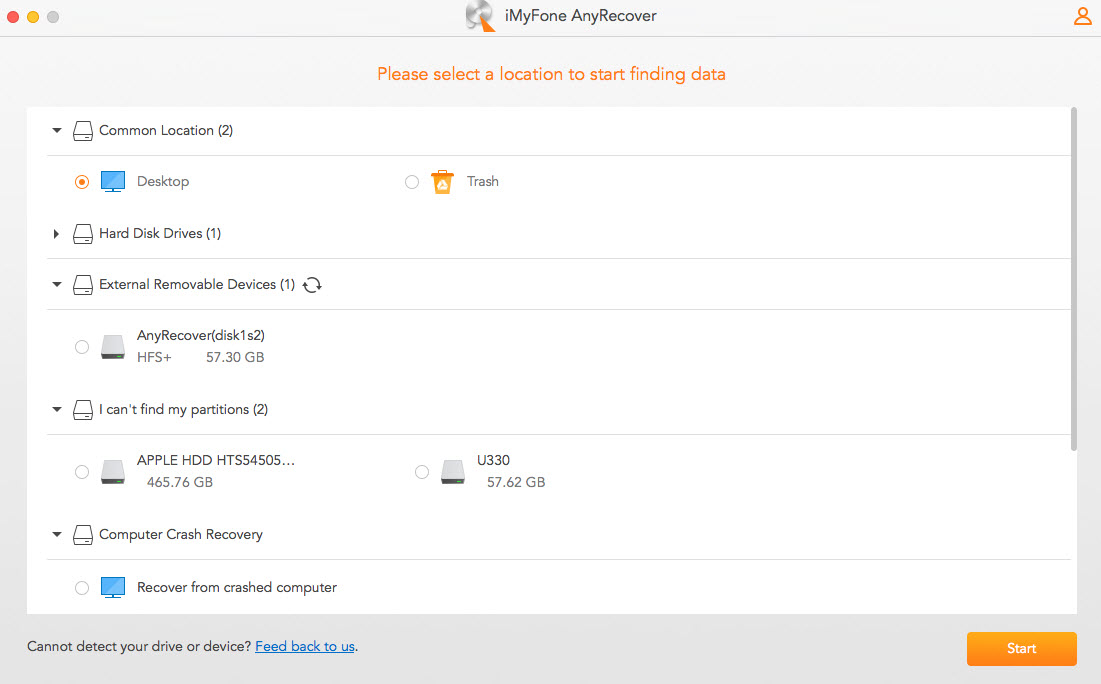 Step 3 Scan completed! Select the lost files you'd like to recover from your Mac and click Recover. You can even preview the file before recovering it.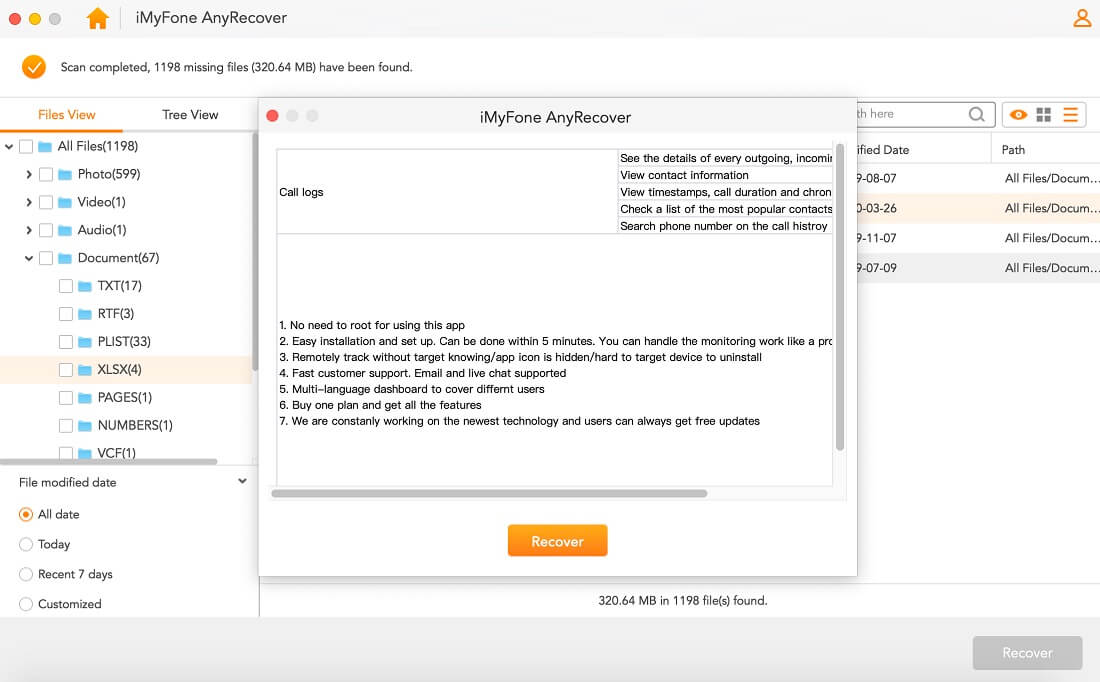 Note
Please be kindly noted that to avoid overwriting data, it's best to save the recovered files to other partition or an external hard drive than the very one you're using.
Conclusion
The Mail application crashing on Mac can be an extremely irritating problem if it's happening consistently. Hopefully by trying these 11 methods you'll get your Mail app back up and running. And if you're ever in need to recover any lost files on your Mac, don't hesitate to give AnyRecover a go - it's FREE to try!