LINE is one of the messaging apps that you are using to communicate with your family and friends. You are also using this application to keep notes, save attachments and links, and even share status updates. Therefore, it is important to always keep backups of your data.
Therefore, it becomes easy to understand that you need to learn how to create a backup of your data and how to restore LINE backup. Luckily, there are ways to achieve that in both iOS and Android devices. Below, you will learn how to restore LINE backup in multiple ways.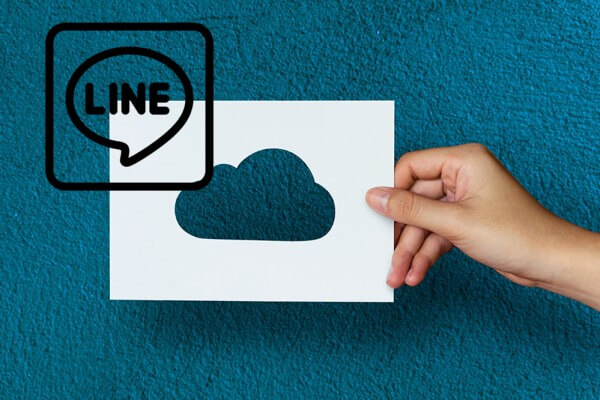 Part 1. How to Restore LINE Backup on iOS Devices
First of all, you are going to learn how to restore LINE backup on your iOS devices, such as your iPhone and iPad. The basic prerequisite for this method is that you must have already kept a LINE iCloud backup of your chat history.
Moreover, it is important to note that every new conversation after the backup's date will get lost as the data will be overwritten. Another thing that you need to keep in mind is that images and stickers cannot be recovered with this method.
Here are the steps to restore LINE backup from iCloud on iOS devices:
Turn on the iCloud Drive from your device's settings. You will find this option in Settings > [Your Name] > iCloud.
Then, uninstall and reinstall LINE app on your iPhone and log in to your account.
Follow the onscreen instruction to set up your account. When you see the screen to restore your chat history, select the Restore chat history option.
Part 2. How to Restore LINE Backup on Android Devices
If you own an Android phone or tablet, you must follow a slightly different process.  The LINE chat backup is by default kept on Google Drive.
Once again, the data that were created after the backup will get lost. Therefore, you must remember to save and back up anything that you don't want to lose.
This is how to restore LINE backup on an Android device:
Tap the LINE icon to launch it on your mobile phone or tablet.
From the Home tab, tap Settings icon on the top-right corner.
Then tap Back up and restore chat history from the Backup and transfer tab.
Lastly, tap Restore to begin the process.
Part 3. Best Tool to Backup & Restore LINE Data
Even though both of the above methods are effective, they have their drawbacks. For instance, none of them allows you to select the data you wish to restore. Instead, you must restore the whole backup just to get the data you wanted.
However, there is another way that completes the task in just a few clicks. AnyRecover LineRescue shows you how to restore LINE backup on both iOS and Android devices without much effort.
With LineRescue, you can view and extract LINE data from Google Drive and iTunes backup. Moreover, you can back up LINE data in your phone to PC and restore later at any time you want without hassle. When restoring, you can always preview the retrievable data.
2,007,004 Downloads
Key Features of LineRescue
Four recovery modes: Retrieve LINE data directly from your device, Google Drive, iTunes backup or history records.

Recover to device: Recover LINE data directly to your device or to your PC.

Preview and selective recovery: It allows you to preview the data in backup or your device and choose needed files to restore.

Android & iOS supported: It works for almost all iOS and Android models as well as iOS 16 and Android 13 system.

Free trial: You can scan and preview all recoverable data for free.
How to use LineRescue to restore LINE backup from Google Drive:
Step 1 Download and launch LineRescue on your computer and select Recover LINE from Google Drive mode. Log in to your Google account and wait till the tool scans your LINE backed-up data from Google Drive.
Step 2 Grant LineRescue permission to analyze the database by signing in your LINE account in LineRescue and enter the authorization code on your phone. Once done, wait till the tool completes the data analysis.
Step 3 Preview the chats and select the ones you want to restore. Once done, click the Recover to Device or Recover to PC button.
How to use LineRescue to restore LINE backup from iTunes:
Step 1 Download and launch LineRescue on your computer and select Recover LINE data from iTunes mode. The tool will scan and load all the iTunes backup data. Afterward, select the backup related to your iPhone and click Next.
Step 2 The tool will start analyzing the backup to extract the LINE chat history from it. Once done, it will take you to the preview window where you can preview all the recoverable LINE data. Select the LINE chats you want to restore and then click Recover to PC or Recover to Device.
Wrapping Up
There is no denying that knowing how to restore LINE backup will come in handy at some point. For this reason, you need to get AnyRecover LineRescue. This tool is perfect for every LINE user that needs to back up and restore LINE data. Download and get the free trial right now!