For decades, simple products like iCare Data Recovery has been gaining a lot of attentions among all iOS communities. It's not hard to understand. After all, the most strict system privacy protocal designed by Apple has been causing tons of data lost issues to their users, and there is still no official solutions to solve it.
But according to my own experience, iCare iPhone Recovery does not suit everyone in terms of iOS data recovery. So before you decide to download or maybe purchase this software, take some minutes to read our iCare Data Recovery review, I'm sure it'll save you a lot of confusion and time.
Full Review of iCare Data Recovery
When it comes to finding iOS data recovery solutions, most people would come across iCare Data Recovery. In this part, we will cover what it is, how it works and its pros and cons.
1. What Is iCare Data Recovery?
iCare Data Recovery
is a dadicated iOS data recovery program developed by software company iCarAll. the program can be used to recover deleted/lost photo, video, SMS files and repair iOS device recovery-mode-looping or other system stucking issues.
The software works on Windows. It is free to download, and is compatible to iOS devices like iPhone X/8/7/6s, 6 Plus, 5, 5C, 5S, 3GS, 4 and 4S.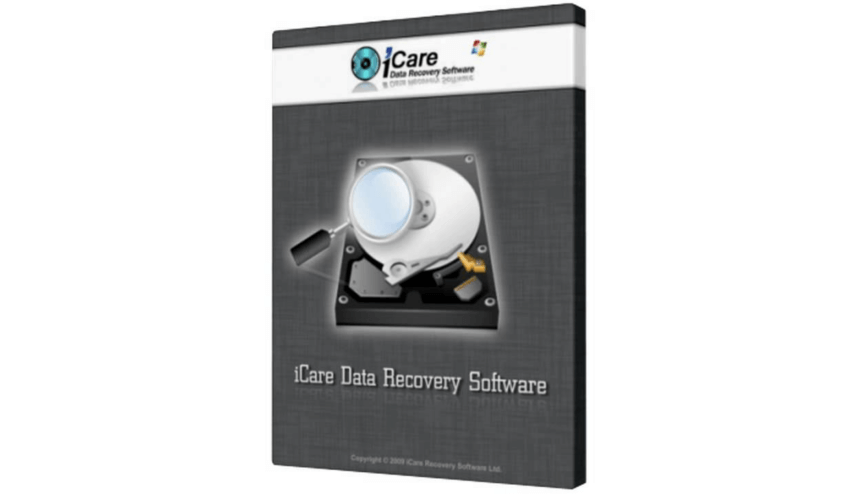 2. How Does iCare iPhone Recovery Work?
In terms of recovering lost data, iCare iPhone Recovery is quite easy to operate. Here is a guide showing you how exactly you can use this program to recover lost data on your iOS devices:
Step 1 Download and install the program. After launching it, you will have 3 modes on the home page. You can choose to recover data from device, iTunes backup or from iCloud backup.
The other 2 modes are as simple as logging into your accound and choosing a backup file. So we will go with the first mode here.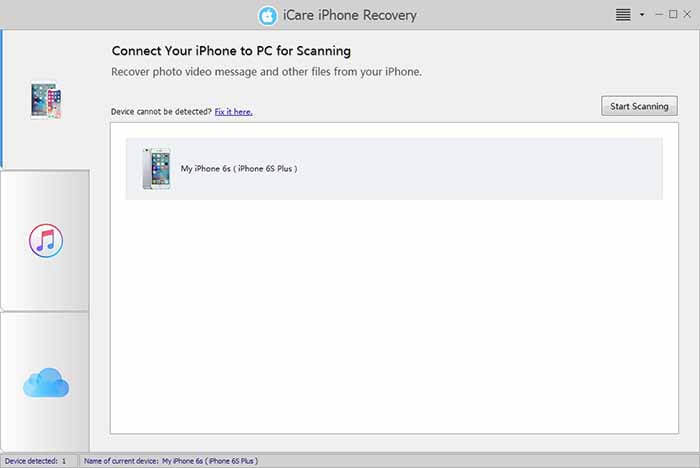 Step 2 Connect your device to your computer and click Start Scanning.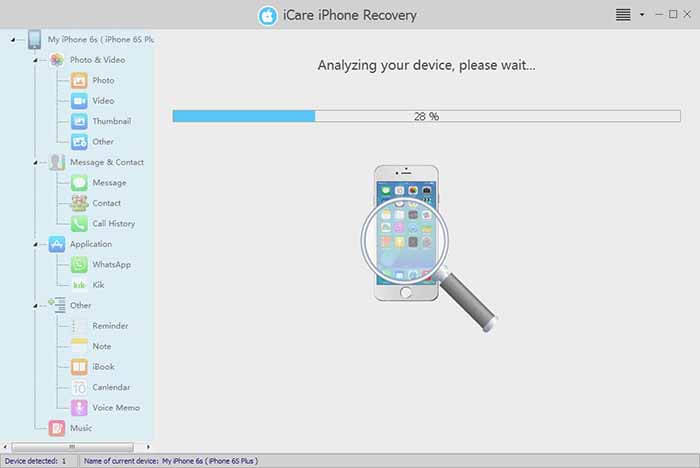 Step 3 After the scanning is finished, choose the file that you want to recover, and then hit the Recover button at the lower right corner to start recovering these data back to your device.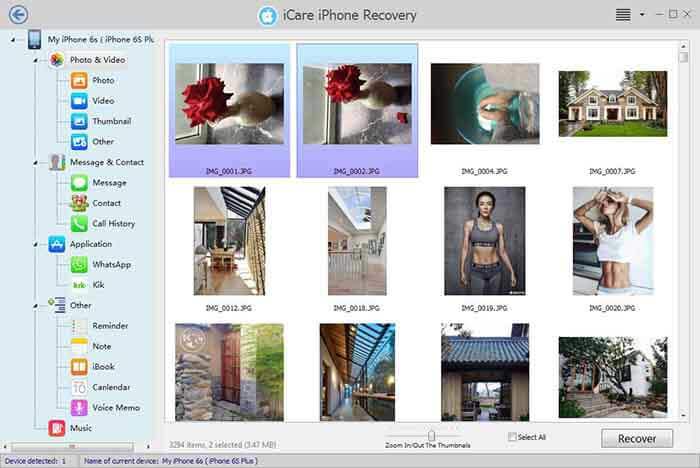 3. Users Feedback of iCare Data Recovery
As you can probably see from the iCare Data Recovery review above, this program is simple and quite easy to use. But how does it actually work in real life scenarios though? Before we give our take on this product, let's first have a look at some real users feedback.
iCare iPhone Recovery now has a 2.2 rating on mouthshut.com, and a 3.3 rating on Trustpilot.com. Going through these real life users, we noticed that although people are glad to see such a software aviliable for free, they also complain about the scanning speed, the corrupted scan result, the no-so-fair upgrade plan and more.
4. Pros and Cons of iCare Data Recovery
As a well known iOS data recovery program, iCare Data Recovery, like many other similar programs, has its pros and cons. If you are considering about going with this piece of software, maybe this list will help you decide.
Pros
Free to download
Fairly easy to operate
Supports mainstream Windows versions and file systems
Features multiple recovery modes
Cons
Does not support the latest Apple devices like iPhone 12 and later
It could take hours to scan data
Data missing or corrupting happens in scan result
For advanced feature like recovering big data, a charged upgrade is required
If iCare iPhone Recovery Doesn't Work - Try This Powerful Alternative!
It's pretty obvious that although being one of the most known data recovery programs, iCare iPhone Recovery is not the best iPhone data recovery program you can get, certainly not the only option as well. If you find it not as good as you expect, why not try an iCare iPhone Recovery alternative like AnyRecover (iOS).
Compared to iCare, AnyRecover (iOS) has a way more modern design and a newer data scanning algorithm to ensure a data recover success rate as high as 99.7%. The program supports almost all latest Apple mobile devices (iOS 16 included).
In addition, the software works not only on Windows, but on MacOS as well. So it doesn't matter what machine you are working on, you will most likely to be able to recover any type of your data in just a click.

Highlights of AnyRecover (iOS):
High success rate up to 99.7%. It is an expert in recovering data from iOS devices.
It has a way better efficiency. Data recovery from your device takes only a few minutes.
AnyRecover allows you to preview the data before it can be recovered.
Modern and intuitive design for users. Even beginners can complete the process on their own.
Here is how to recover any iPhone data using the iCare Data Recovery alternative AnyRecover (iOS):
Step 1 Download and install AnyRecover (iOS) on your computer and launch the program. Then choose your desired mode to proceed. We'll choose Smart Recovery as an example.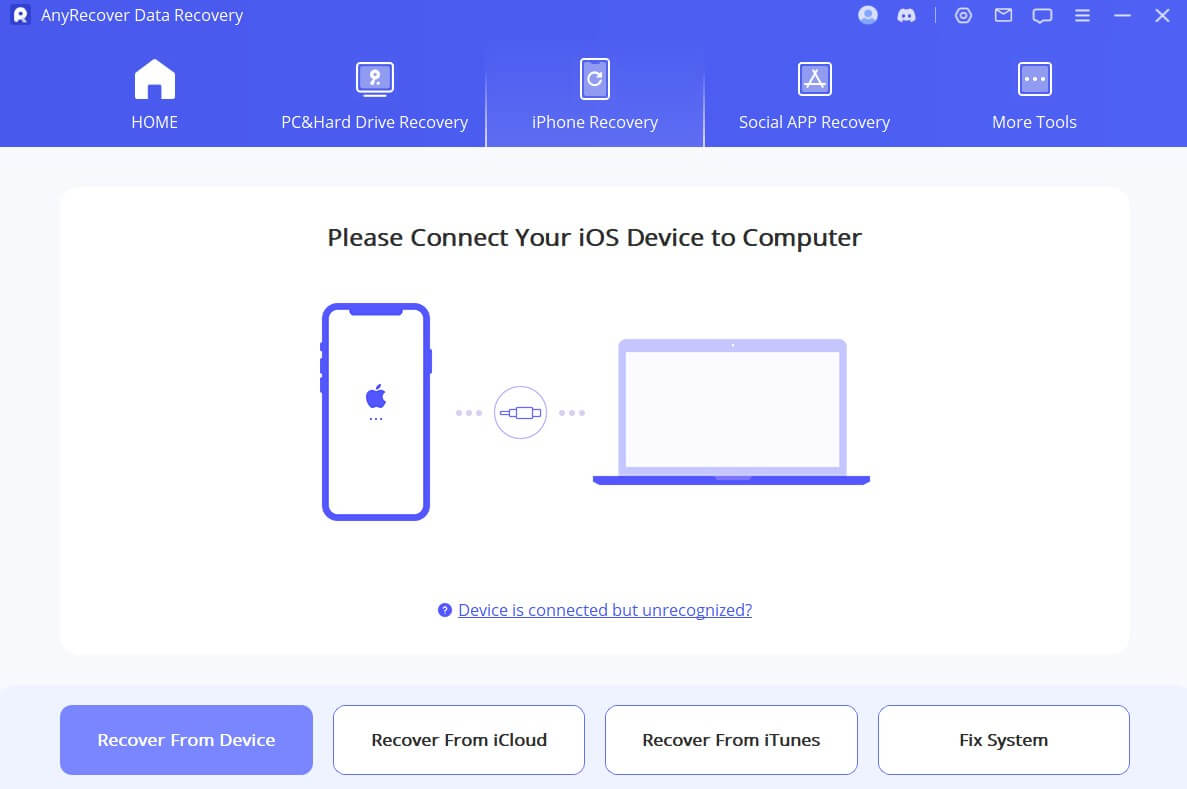 Step 2 Connect your device to the PC and select the data types that you want to scan.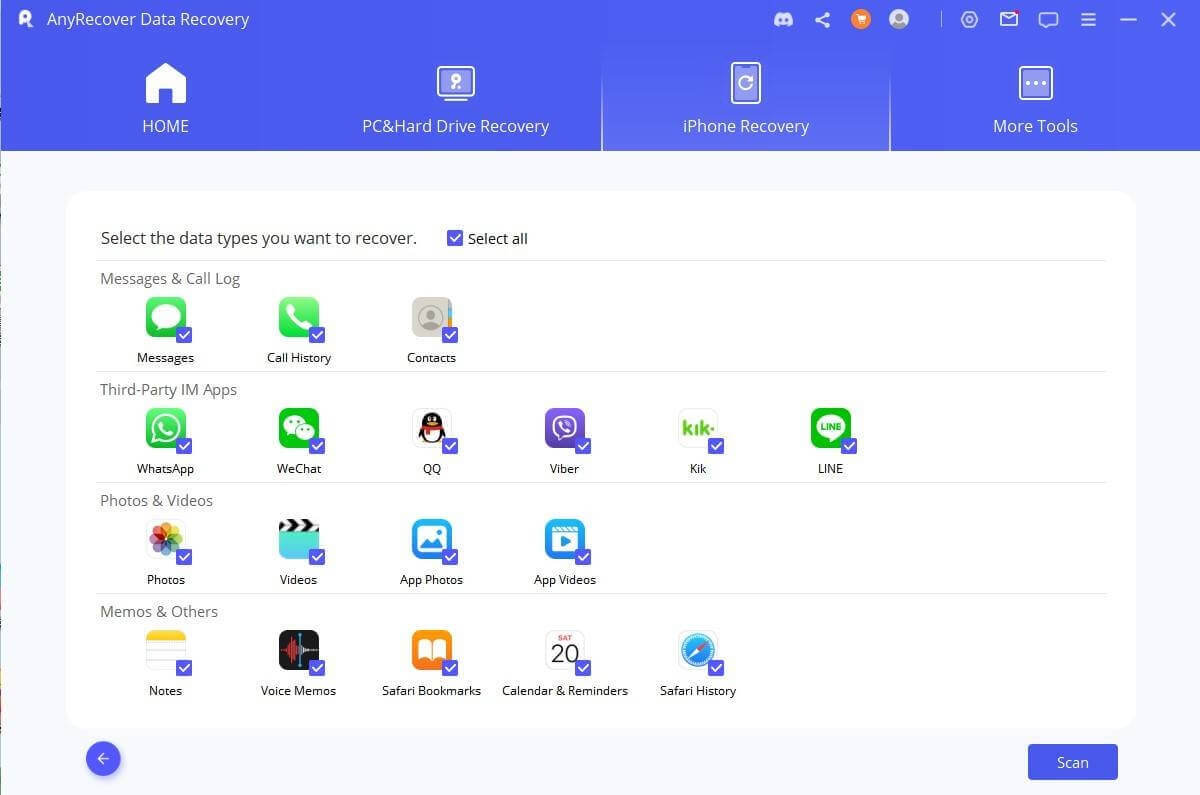 Step 3 After the scan is finished, you can preview and choose the files you want to recover. Then recover them to either your device or the computer storage.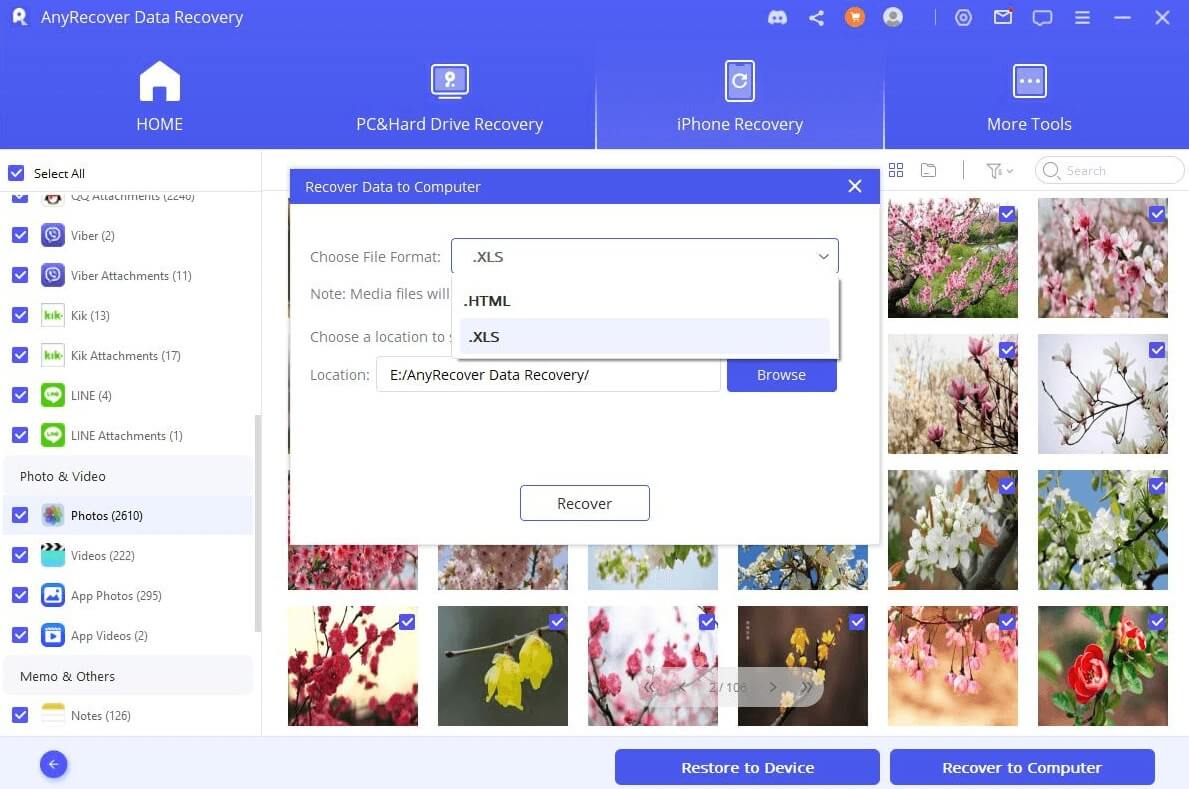 iCare iPhone Recovery vs. AnyRecover (iOS)
App

Performance

Success rate

After-sales service

Price

Rating

iCare iPhone Recovery

Low speed

90%

Available

$69.99/year
$399.99/unlimited

3.3/5

AnyRecover (iOS)

Easy to use

99.7%

24 hours customer service

$39.95/month
$59.95/lifetime

4.8/5
Conclusion
After making today's iCare iPhone Recovery review, we realized that, as an program developed a couple of years ago, this piece of software may have had its time before. But as new products continueosly merge, iCare Data Recovery seems a lot weaker when compared to products like AnyRecover (iOS). When you take success rate, public rating, user experience, platform and file support into consideration, AnyRecover seems to be a no brainer for anyone who wants to recover iOS data fast and safe.