There could be various reasons behind the loss of data from your computer but always think about to take some preventive actions to avoid major loss of data with ease. It is not a hard thing to understand that no machine comes with the guarantee of never getting lost, therefore, knowing the thing must make you more careful towards the things and situation. Let's see what kind of data can be lost when a computer is turned off and how to recover the lost data?

1. What Kind of Data Can Be Lost When A Computer Is Turned Off?
An unexpected shutdown of your laptop or computer can cause a major loss of data and have the potential to harm your computer. This accidental shutdown of the computer or laptop can be caused by anything but it will harm your opened files more. Even the application you were working on could also get damaged with this shutdown and this can be hard to swallow situation for you if you are going to lose any of your office or business data. There is no particular type of data which is at more risk because an accidental shut down can affect any of your file or program and sometimes it could do more than this too. So, being careful about the things while using these is one of the most important things to consider and never be careless while shutting down your device for the safety of your laptop, PC or data which you have in that.
2. How to Recover Accidentally Lost Data When A Computer Has Turned Off?
Well, if you are suffering from the situation of data loss then you must try to find out a better solution which can help you to recover your important data with ease. AnyRecover is saying that everything is recoverable which means this can be a perfect option to choose which can help you to recover any type of lost data from any device easily.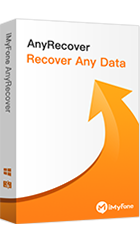 1,000,000 + Downloads
Amazing features of AnyRecover
AnyRecover supports to recover more than 1000 file formats, including unsaved or lost documents, images, videos, etc.

It can restore data from various storage devices, PC hard drive, external disks, SD card, USB drive, etc.

It saved your data in all data lost situations, like deletion, formatting, virus attack, OS crash, lost partition, and more.  

You can test the tool for free with its trial version and an easy to use interface can make it possible to get your important back in minutes.
Here are the simple steps to use AnyRecover:
Step  1: Start the program and choose the required mode of the application to start the process.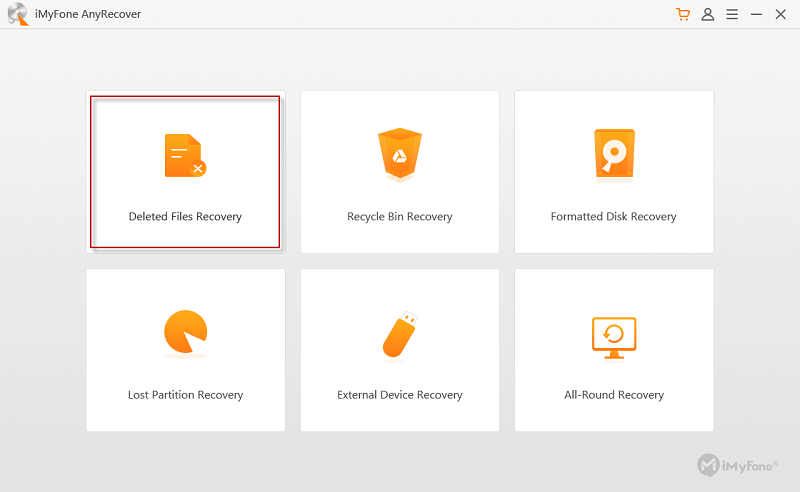 Step 2: Set the location from where you have to recover the lost data.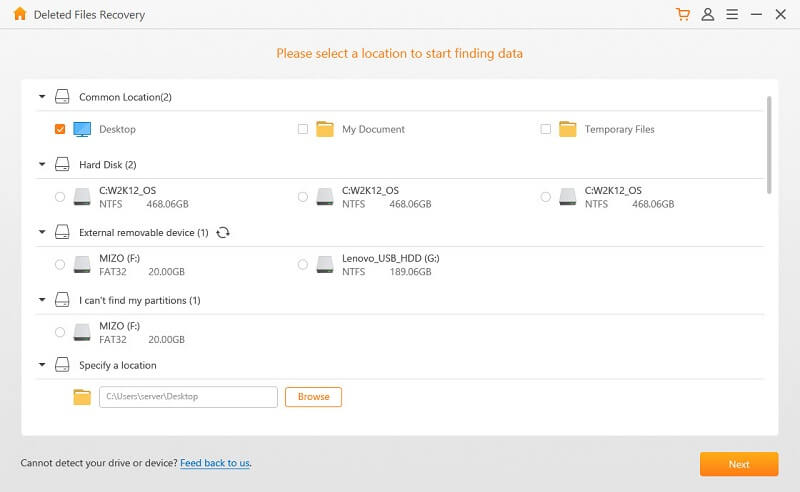 Step 3: Choose the file type and click "Scan" to start scanning.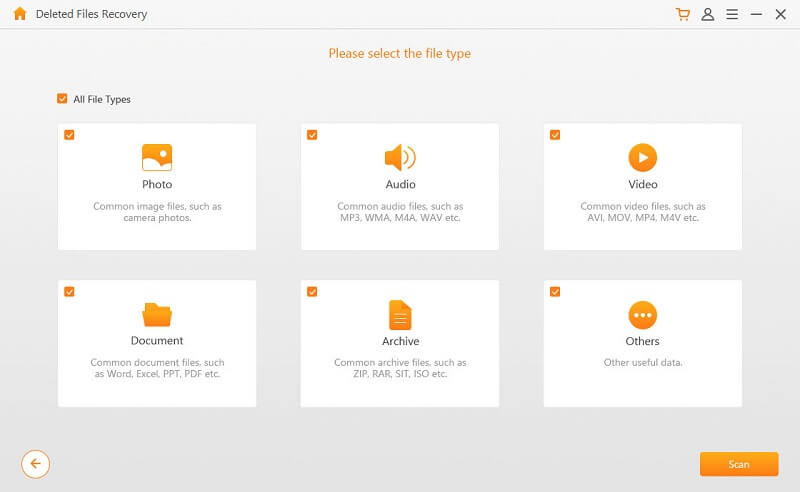 Step 4: After the scan will be completed, double click the required files to preview and click "Recover". Set your required location to restore the files.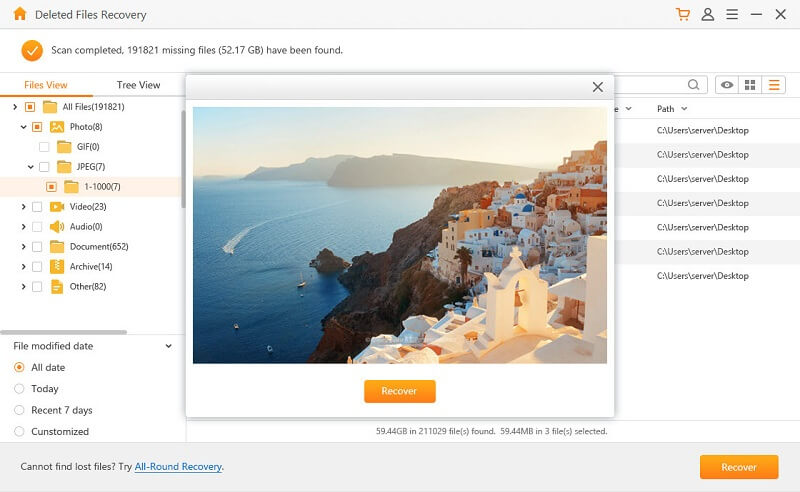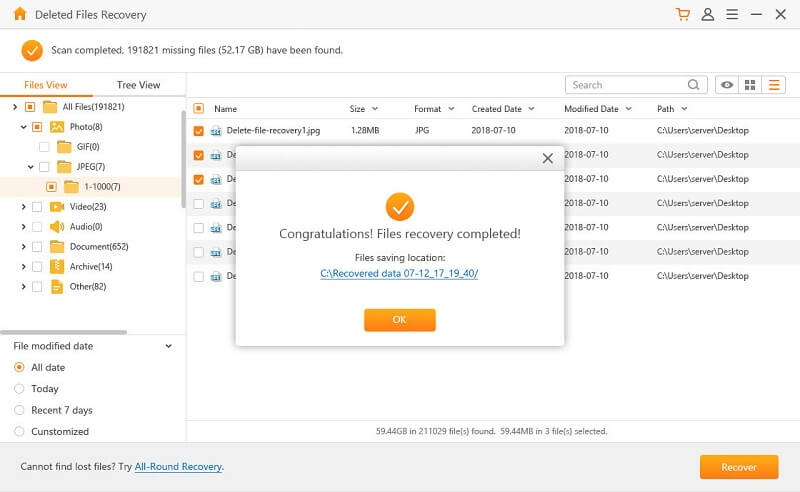 3. What May Cause Hard Drive Failure/Crash?
Well, there can be various problems which can cause hard drive failure. Some of the most common reasons are given below:
1. A firmware or manufacturer fault can cause hard drive failure.

2. Excess heat an also crash your hard drive.  

3. It saved your data in all data lost situations, like deletion, formatting, virus attack, OS crash, lost partition, and more.  

4. Any electronic failure can be one of the most common reasons for hard drive failure.

5. If you are going to store any corrupted file unknowingly, this can also cause the failure of your hard drive.
4. Take the Important Preventive Actions to Avoid Data Loss
Well, there are always some precautions which you can use to avoid the failure of your device or loss of your data in an effective way. Have a look at the followings to get a better idea.
1. Always keep a backup of your data which can help you to get your worthy data back in case of any problem.

2. Keep your antivirus application updated to avoid any loss.

3. Never download files or application from unauthorized resources.

4. Always scan the device which you are going to attach with your PC.

5. Always use a proper way to turn your PC off never be so quick in shutting it down.
---
In Conclusion:
Well, all of us knew the fact that our devices are precious to us not because we have paid much amount to buy these but also because these contain plenty of our data and information saved. However, it is not a guaranty that the devices are always going to work properly and will never be lost their content. So, it is highly important to put your hands on AnyRecover application to avoid any problematic situation with ease.