When it comes to the deletion or the accidental file loss of hundreds of precious photographs, sensitive information, or ZIP files, it can be a headache trying to retrieve them. This is especially true if you are not making use of cloud storage or haven't backed up your data in a while. A data recovery software is necessary in this situation. PhotoRec is one of these, but does it work? Read on to find the answer.
PhotoRec Review: Is It Worth Trying?
Although PhotoRec is aimed at those who own DSLR cameras, this free recovery tool allows you to recover from a large number of devices. Whether you are looking to retrieve files from a USB drive, memory card, or hard disk drive or need to recover data from a digital camera, PhotoRec has you covered. The software works with a wide range of operating systems and proves to be a great contender in the multimedia recovery niche.
1

Pros & Cons of PhotoRec

Pros
It provides you with unlimited free recovery since the program is free to use.

It provides you with a very thorough scanning process.

Works with digital cameras, smartphones, memory cards, CD-ROM's, memory cards, USB, DD Raw Image, EnCase, Microdrive, SmartMedia, Secure Digital, and CompactFlash.  

Works on Windows, Linux, Sun Solaris, Mac OS C, FreeBSD/OpenBSD/NetBSD.

Can recover ZIP, Office, HTML, PDF, JPEG, graphic files.

If you can get past the command line interface, it makes all of your recovery options much more accessible.

The software is open-source.
Cons
An outdated graphical interface with a basic command-line aesthetic. This is not very user-friendly to those who are not very technical.

PhotoRec comes with very weak customer support.

Can be intimidating for new users who haven't had enough time to learn how the program works.
2

Is PhotoRec Safe to Use?

Yes, PhotoRec is safe to use as the files that the program recovers are written into the very directory that the PhotoRec program is run from. This ensures that you will never overwrite any drive, external device, or memory medium (memory stick, flash drives, USB) you are recovering files from.
3

How to Use PhotoRec

There are two recovery modes, one called Paranoid and the other Expert mode. Paranoid will only recover non-corrupted files unless you choose the "Keep Corrupted" which enables them to be saved. The expert mode allows you to change up the file system and block size, allowing you to find files that have been lost on reformatted sectors.
A Better Choice for Data Recovery - iMyFone AnyRecover
If you are someone who prefers to have more technical software at your fingertips that has a very outdated interface with lots of menus, then PhotoRec works out great but if you'd prefer a piece of software that has a very easy-to-use and modern interface, AnyRecover is the way to go.
Made by iMyFone, AnyRecover is data recovery software that recover corrupted, lost and deleted lost files from your flash drive, SD card, hard drive, external drive, etc.
Comparison of PhotoRec and AnyRecover
| Features | AnyRecover | PhotoRec |
| --- | --- | --- |
| Recovery Rate | 98% | 83% |
| Scanning Speed | 1TB/hr | 504MB/hr |
| Deep Scan | | |
| Recycle Bin Recovery | | |
| Preview Files | | |
| Multiple Files Supported | | |
| External Devices Supported | | |
| Scan Specific File Type | | |
| No Tech Required | | |
Recover files via iMyFone AnyRecover is as easy as 1-2-3:
Step 1. Download and install AnyRecover on your PC or Mac.
Then open it and select a recovery method.
Step 2. Choose the location to start finding data.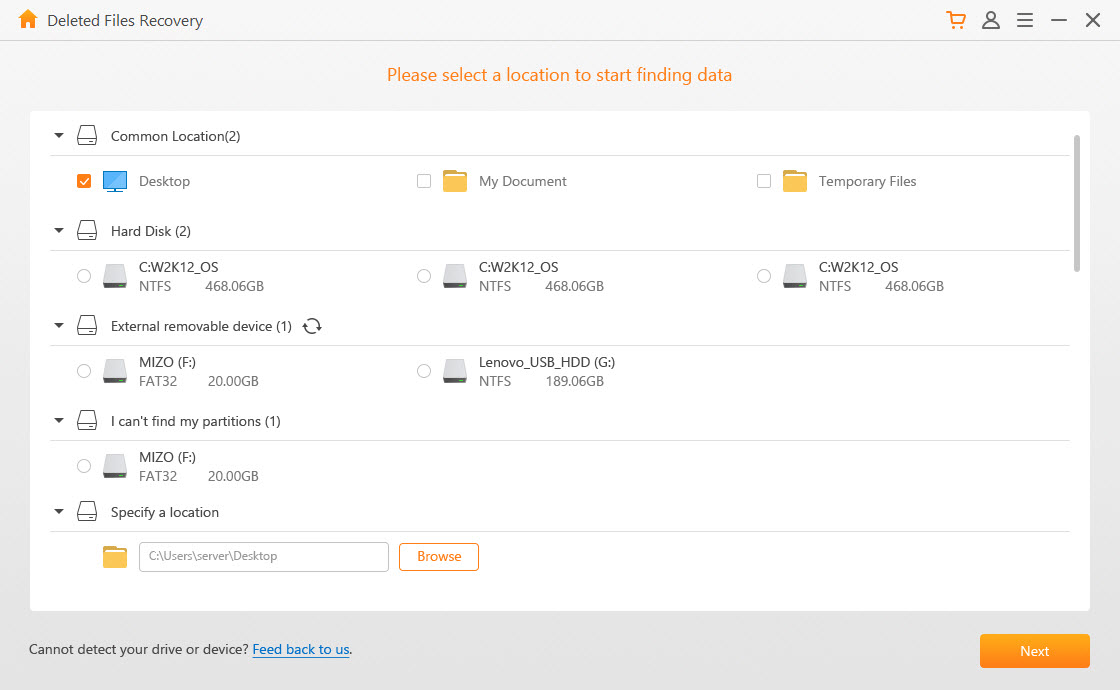 Then choose which type of file for recovery. Click the "Scan" button to start the process.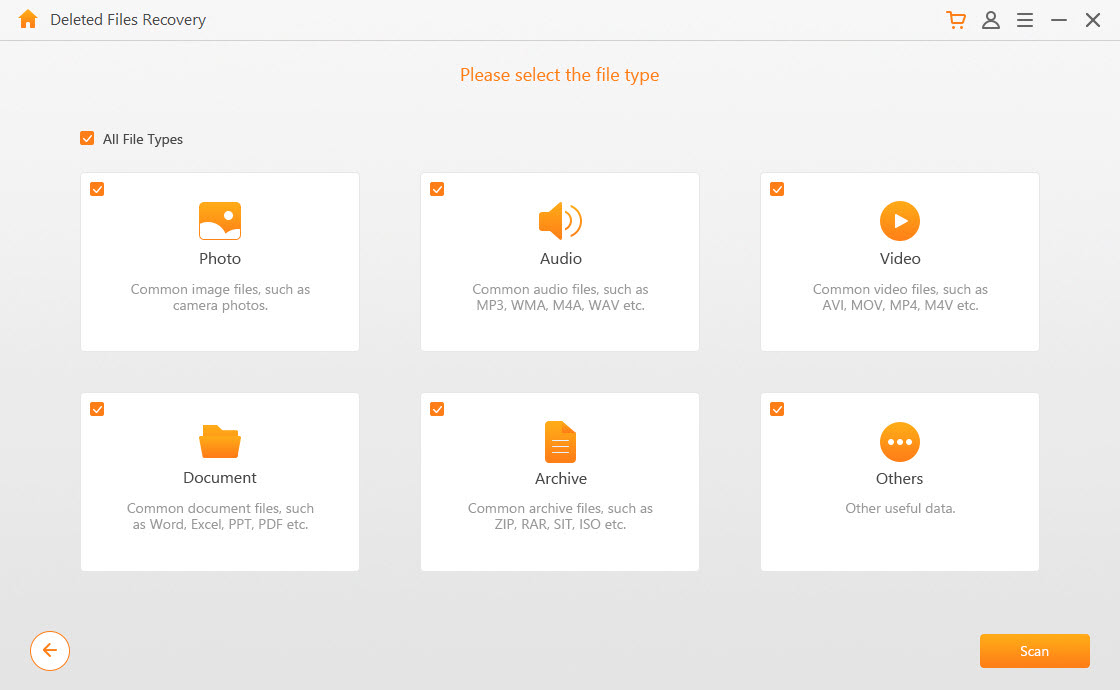 Step 3. After scanning, preview the retrieved files and select those you want to Recover. That's all!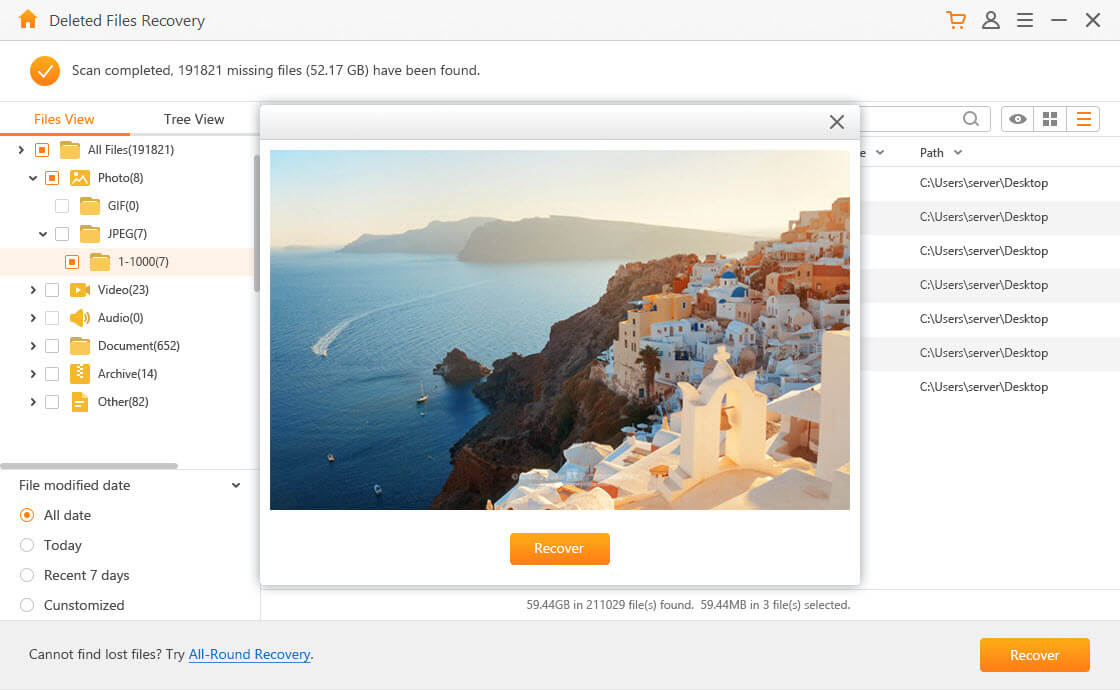 Wrapping It Up
If you are not a fan of the command line interface and are looking for a more modern and user-friendly recovery software to use, AnyRecover is just as effective but comes with a three-click recovery solution. This article provides a very short review on PhotoRec and its best alternative, AnyRecover.